Throughout life, a person masters many skills. Depending on where he lives, situations force him to do some repairs and interventions on his own, without hiring true experts. Especially those living in houses must learn a thing or two about maintenance.
However, there are some types of activities, where it is not advisable to work alone or improvise. Not only are injuries possible, but the result itself, in a large percentage, will not meet our expectations. One of such specialties is the installation of TV aerials on the roof. Although most people have cable and satellite television, a large number opt to install a stand-alone TV antenna. It has some additional benefits. You can watch programs that are not included in your cable package, and also, HD image quality can be much better. In case you decide to place the antenna on the roof, you will find yourself in a dilemma, in which many find themselves. Things look simple, from your point of view you just have to climb up, find a convenient place and set up an antenna. However, those who have not been in this situation do not know that complications of various kinds can occur. Let's analyze what it looks like in reality!
1. Safety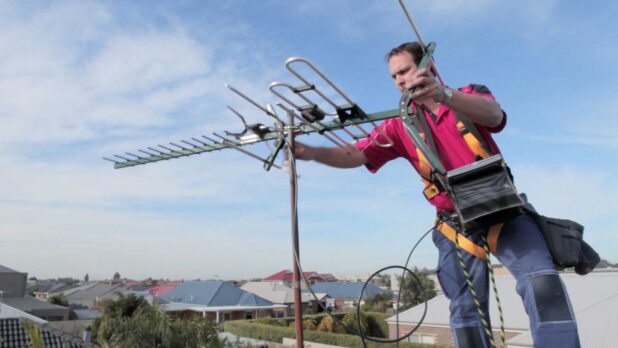 Both the bravest, the most agile, and the most reckless man would agree that security risk is the first thing you face when climbing on a roof. Of course, climbing on a flat, concrete roof of a building, where many antennas are already positioned, is not the same. There, with the help of a neighbor or a family member, you will easily join your antenna to others. The problem arises when you need to climb on the roof of a house, where you probably haven't been for a long time, and maybe never. And the real dangers lurking in such an endeavor. Maybe there is a tree canopy nearby, which will knock down the antenna during the wind or storm, maybe there is a neighbor's house nearby that is interfering with the signal. All in all, it is clear to you that no one will do this job better than professionals, who have both tools and crafts. They have experience and know how to place the antenna in the best and most protected place.
2. You do not risk damaging the roof
In addition to the danger of falling from the roof and dangerously injuring yourself, cutting or twisting your ankle, there is also a risk of property damage. You can fall through the old roof, alone or with an antenna, you can drop the antenna and damage it irreversibly, you can knock down a few tiles and feel the yard with then. It is much smarter to turn to a tvaerialinstaller, which has already been in various situations and knows how to overcome obstacles.
3. Better result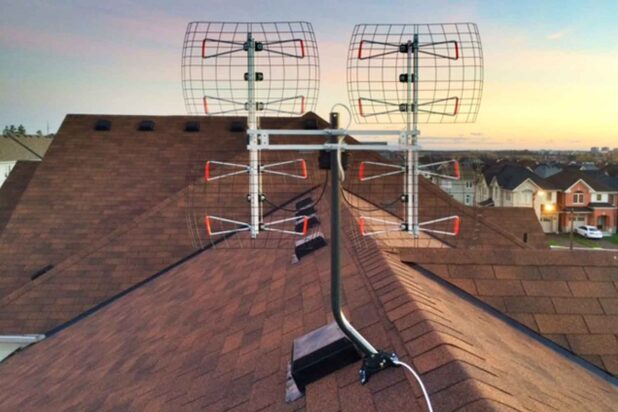 Even if you are working and circus as wire walker and overcome the problem of balance, it is possible that you will set up the antenna so that the signal is bad. In that case, the disappointment would be really great. Your improvisation and moving 'a little to the left', 'and now to the right', with the help and encouragement of family members, can only cause nervousness and frustration, and also make you lose focus. It is clear that when you call a professional team, you will not worry about it in the least. You will have a great reception and you will be able to recline in your favorite armchair with a remote control in your hand very quickly. Keep that in mind, when you are overwhelmed by the dilemma of who will install the antenna.
4. Warranty
Another trump card is on the side of trained professionals that you will hire. That's the guarantee you'll get. So, even if you manage to overcome all the problem, to place the antenna in an ideal place unharmed, without a collapsed chimney, you still do not know how long the benefits of your work and risk will last. It may happen that the antenna is not properly attached, or moves, so that the signal breaks down… Consider that there will be snow, storms, rain, wind… However, it is safer to leave it to professionals to do the job, and give you a guarantee with a seal. And if something goes wrong, you can always contact them again and invite them to fix the thing.
5. Save time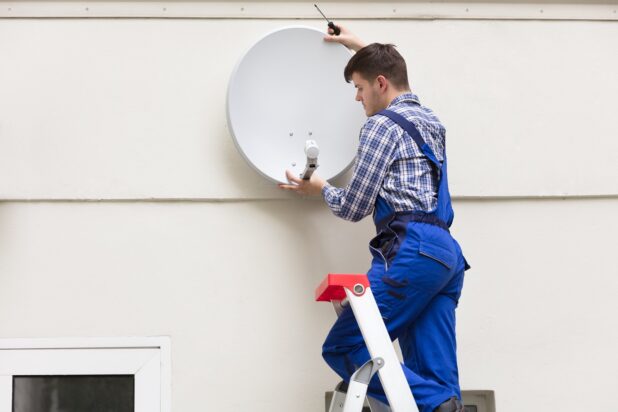 It should not be mentioned that installing an antenna is a risky and difficult job, which requires skill, knowledge and safety equipment. The common man, who does not deal with it, in most cases does not possess any of it. Even if he embarks on this adventure, it will surely last for hours. Along with the lost time comes the loss of nerves, nervousness, and often quarrels with family members. There will be a lot of advice, everyone will know best what needs to be done, and you will balance yourself on the roof. If you invite people who are interested in it, you will sit back and wait for them to do it quickly and efficiently in half an hour. You will save your time, peace of mind and be sure that everything is done in the best possible way.
Conclusion
It is a normal need for everyone to save money and do everything they can alone or with the help of family and friends. But, we must be aware that we are not up to every job and that some things are not for amateurs. One such job is to set up the antenna. We identified the reasons and analyzed them. It is quite clear why the engagement of professional and expert teams is necessary in this case. Their price is not too high and something that is inaccessible to ordinary people. It is much better to spend some money, and get a professionally done thing, with a guarantee, someone to risk health and property due to small savings. It is necessary to understand that such situations exist in life and that I need to adopt this habit and pay trained people for certain jobs, for which we are not educated, nor have we ever tasted such challenges. In the end, we will be calm and satisfied, convinced that we did not make a mistake in our decision to leave the job to experts.