When it comes to the process of installing a TV antenna, complications can occur due to a lack of technical knowledge and equipment. Although a seemingly simple process, it is actually not that easy at all and is far from simple. Regardless of the fact that you have read everything on the Internet about how to install an antenna, keep in mind that you are not a professional and that such people offer their services for a reason.
Apart from the fact that this way you can damage your antenna or cause a problem somewhere else, this is quite dangerous for you. A bad signal is not the worst thing that can happen to you at that moment. However, when you hire a professional, he will take care of it properly. It will be able to position it so that it works perfectly well, and at the same time, it will eliminate all kinds of dangers and follow high installation standards. There are many more advantages, and you can read some of them in the rest of the text.
1. Quick installation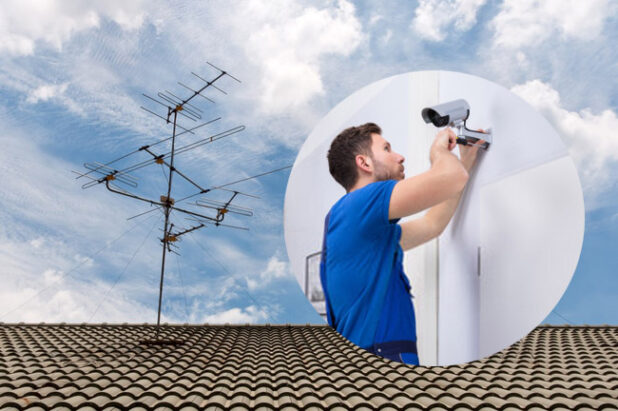 This is one of the biggest advantages that you should seek the help of an installation expert. Instead of bothering to study the ways you can install your antenna and spend hours, call a professional. In the end, even if you figure out how to do this job yourself, you will need too much time. After that, no one will guarantee you success, because you simply do not have enough experience to recognize some problems during the process and the like.
So, even after a few hours, your efforts may be in vain. On the other hand, the people who do this are committed to this process. They have many years of experience behind them and are maximally focused on work that they know absolutely everything about. They also have all the necessary equipment and enough skills to fix the situation if something doesn't go according to plan. You realize how much better it is, in this case, to call the pro, because he will finish the whole job in less than an hour.
2. You avoid the risk
When it comes to a do-it-yourself project, people often manage to get hurt. So, you have decided to find out everything about the installation process and you have armed yourself with several sources from which you will learn this. These are mostly manuals, tutorials, and the like. However, you do not have enough experience and do not know by heart every installation procedure, but you must pay attention to the manual from time to time. However, if something goes wrong, the manual will not help you prevent the problem or fix the situation.
Then you can injure yourself or destroy some part of the equipment. It is also very risky to do things like this on the roof yourself. Everyone knows how dangerous it is to perform work in a place like this, and by placing the antenna on top you can risk various injuries. One of the biggest dangers is falling from the roof because the surface is very unstable and slippery. So you can at best earn a large number of bruises or broken arms/legs, but you know yourself that there are much worse cases than that.
However, by hiring an expert, you avoid all this. They will have all the necessary equipment to protect them from such things or potential dangers. That is why they are always safe when working and are not afraid of heights.
3. Warranty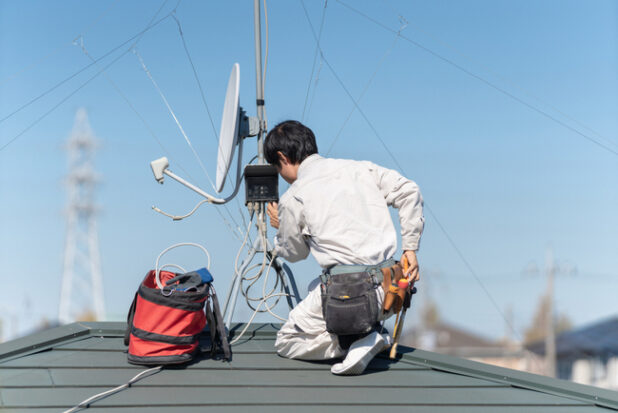 Any mistakes that they would make would be covered by the company and in the end, you would definitely get your antenna at the same price with an apology. So, you don't have to worry about whether the experts will fulfill what they promised and whether you will eventually get the service you expected. You will not be responsible but they alone. Of course, before you decide on a company, it is important to check if you are entitled to a warranty at all. Let's take www.tayloraerials.co.uk as an example of what you should find on the website of the company you want to choose. There you can see that all work fully guaranteed with customer support. Then you don't have to worry about anything.
4. Economy
This may seem ridiculous to you, but when you think about it a little better, you can really save some money if you choose to pay for the service. However, look at it this way … When you decide to hire an expert, you will not pay the first one you come across. You are sure to research several companies and decide if the price-quality ratio is appropriate. Of course, you will not allow yourself to spend too much money on this business. This means that you know how much money you will need for this service and you are sure that you will not give more than that even if there are problems due to the installation.
On the other hand, if you decide to install it yourself, you are not experienced enough to know at once how much money you will spend. You may not have any of the tools, but in any case, you will not have absolutely everything you need for this. This applies not only to the classic instruments you would use for mounting but also to equipment that can protect you from falls such as non-slip ladders and the like.
5. Quality service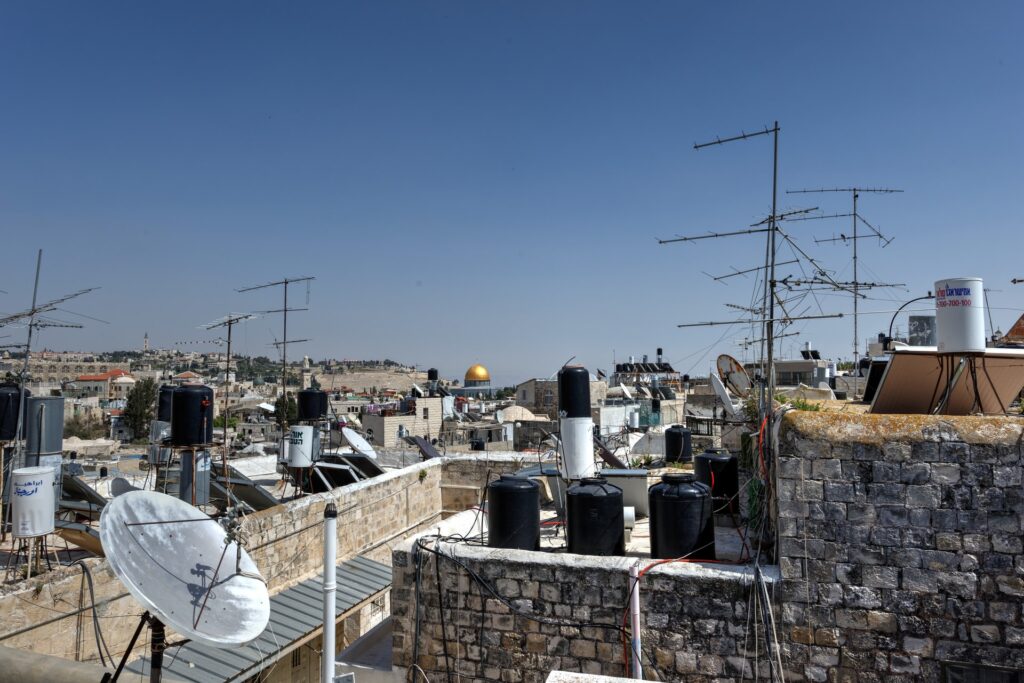 So many managed to install the antenna themselves even though it took them hours and hours to do so. However, a large number of people also ended up with very poor antenna quality, although it was very promising at the beginning. This means that the problem is not in the product but in the method of installation. People who have experience with this know-how to prevent it, which will mean that you will get the antenna you wanted and chose. Believe us, people make various mistakes when it comes to installing an antenna. For example, it is a bad setup of receivers, software, etc.
The point is that all these errors lead to very poor image quality. On the other hand, the people you are supposed to hire will not make such amateur mistakes. Of course, every time you have some problems with the antenna, even after a long time after installation, you can always contact them.
Conclusion:
As you can read, hiring a professional provides a very quick and easy process. On the other hand, if you try this yourself, you will need hours – provided you understand what you need to do. However, people often think that this is too simple and embark on something that is not for them. We hope you understand how important it is to seek professional service because only then will you not have a problem with the antenna.