Having a house is no doubt a major convenience but turning it into a home requires an effort. If our houses are not in prime condition, we might have the danger of losing them altogether. Just like anything else, a house needs work and maintenance from time to time for sustenance.
In areas where the weather is often stormy; rainfalls and hail storms can inflict considerable damage on our houses. Therefore, we need to make sure that we use the best material to protect our houses and ultimately, ourselves.
In this modern age, every person is a busybody and does not have much time to repair damaged areas in the house or work on a much-needed renewal, despite knowing how important these things are. But we do not have to worry further because there are quite efficient construction companies doing these jobs for us and making our lives easier and safer.
Roofing services and hail damage repair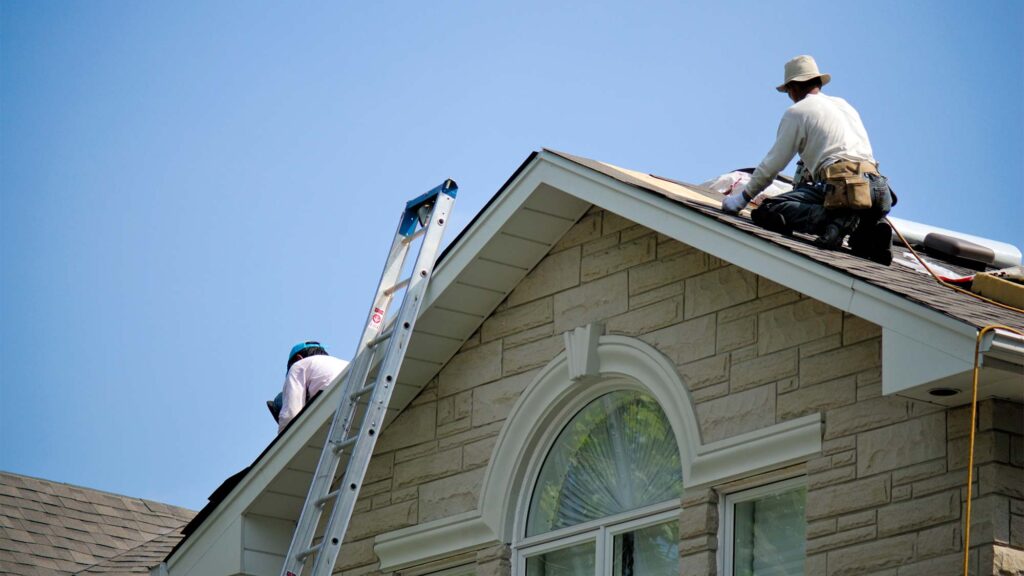 A roof is a significant feature in the structure of a house. Roofs offer protection from strong winds, hail storms, or rainfalls, otherwise, our houses would be flooded or full of dust. Moreover, even birds can fly in or burglars might get a chance to break-in.
For such an important structure as a roof, we need to make sure that we choose the highest quality material we can find. If a roof repair or a brand new installation is needed, then we can hire a professional. If our roof is damaged slightly, then the professional will assess the issues and recommend a suitable solution and cost. It is quite important to get them checked for damage from time to time because even a minor leak can amount up to a major problem if left unchecked.
Moreover, sometimes the roof might look perfectly well but have a leak somewhere that is not visible presently which is why having it checked is better for our safety. If unfortunately, there has been a severe storm and our roof is utterly damaged, we might need to have a new roof installed. Roofs have types as well; they can be made from concrete, asphalt, rubber, plastic, or metal. Now the type of roof that will be most suitable for our house can be decided based on the type of area we live in and the weather in that area.
Siding services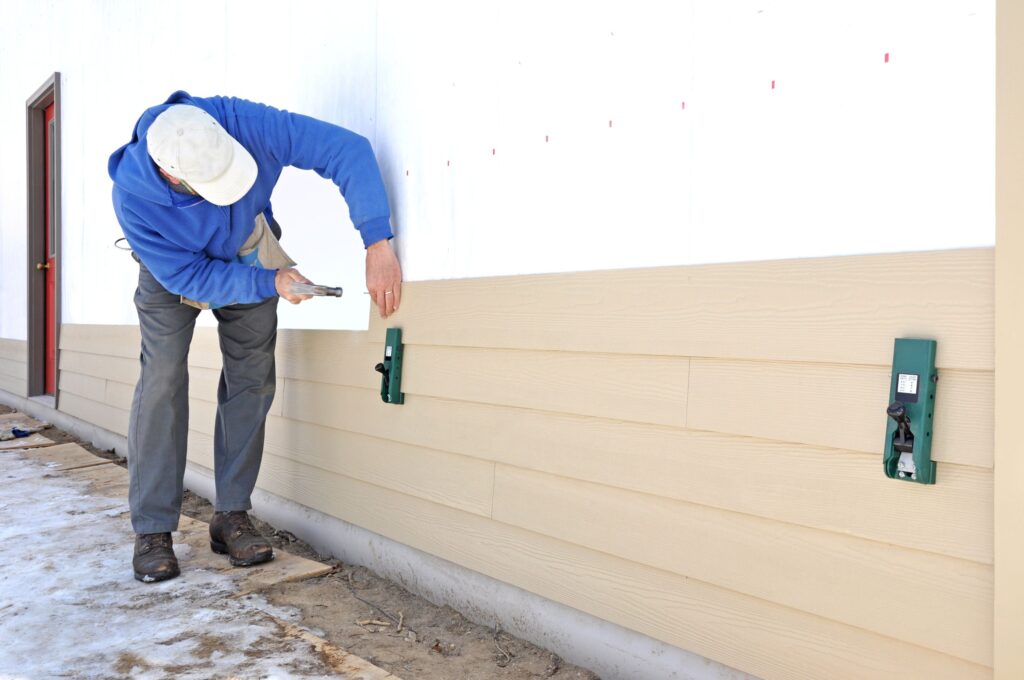 Siding not only protects our houses from extreme weather conditions but also beautifies them. One of the main purposes of siding is that it prevents water from entering the house.
No doubt, the gutters and roof help from water damage but siding also plays a major role. It can help to prevent moisture that damages doors or windows, especially made of wood.
Good energy efficient siding material can provide insulation; reducing heat loss and protecting the interior from harsh winds. Modern siding materials are made to be more efficient that require minimum maintenance and sustain for a long time and effective sealing even helps to keep insects away.
Painting services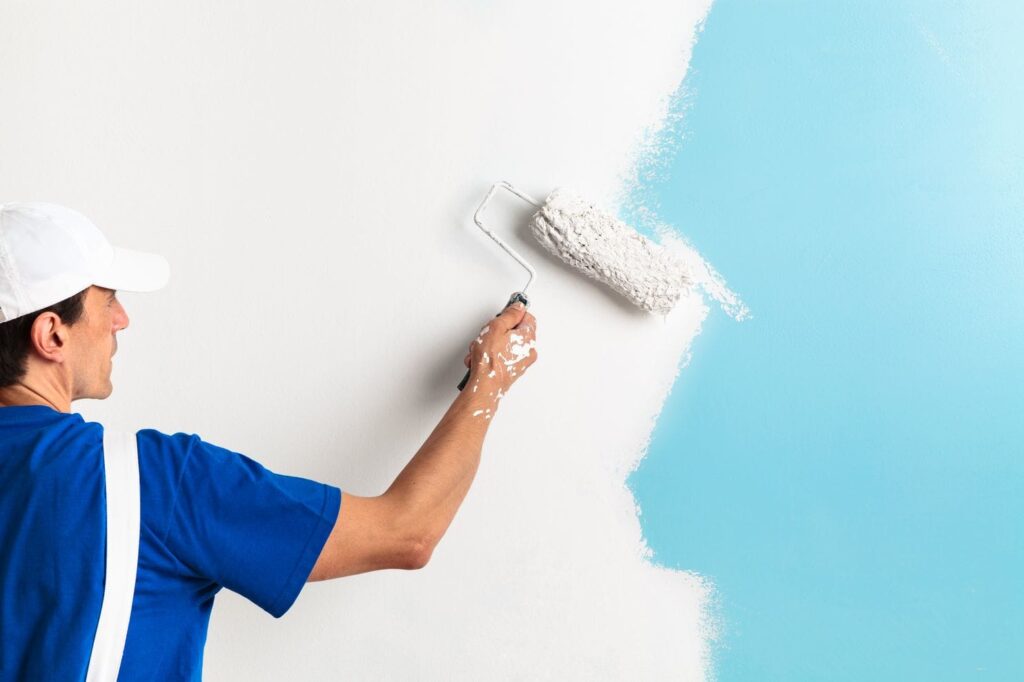 Paints make our houses very attractive but that is not their only job. If we use paints of good quality, they work to keep our houses safe from natural environmental factors such as extreme heat, humidity, and water damage that can create cracks in the walls.
Though good quality paints are upheld for a long time, a paint job should be done from time to time. Moreover, while working on repainting our house, various such issues can surface that were not noticeable before and hired professionals can help to suggest a good solution and eradicate the problems such as wear and tear.
This helps to remove the minor problem from turning into a major one and stops the damage from expanding. Another benefit is that repainting can give our house a fresher look and increase its value.
Although any homeowner can purchase high-quality paints, we generally recommend hiring painting professionals with the right skills and experience. Experts at Sidepost, a home service company that provides painting, state that good painters ensure all surfaces are properly sealed, protected, and dried before they start painting. They also keep in mind any existing mold or mildew on walls while applying the paint coats.
Window services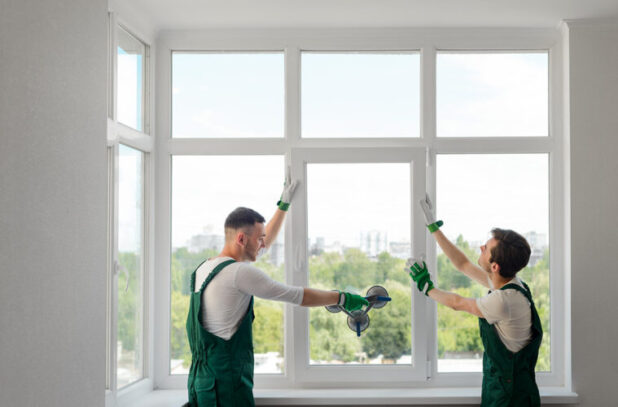 Any type of window that is installed in our house makes it look more attractive. However, it has more important functions than merely providing beauty. Windows are a great source of ventilation. The direction of the windows in our houses is also important because they can determine how ventilated our houses are and how much sunlight can pour in. What would be the point of having windows if their direction is wrong and they do not even provide natural light during the day? The natural light during the day can save money that is used on electricity. They also provide safety against harsh weather.
If our windows are broken or we just want to have a different design to change the look of our houses then professionals can suggest the best designs and help to install them at the best rates. There are various types of windows from which we can choose:
Arched windows
Double-hung windows
Bay windows
Sliding windows
Oriel windows
Skylight windows
The cost of our project will depend on the types of windows that we want to install, some types of windows like sliding or double-hung windows will be affordable and cheap while others like skylight windows or bay windows can be quite expensive. We can, however, provide a budget for which we want our project to finish.
If we want to keep our houses in prime condition so they can sustain for a longer period, then we need to make sure that we use the best materials as well as the best professionals we can find who will do the work most efficiently. We also need to make sure there is no water damage and molding.
Moisture levels and humidity should be controlled and we should be on the lookout for pests' infestation. The external structures of our houses also need special treatment. We should check them from time to time and if we notice even a slight issue then we should get them checked by a professional as soon as possible.
For further details, please visit, https://www.loaconstruction.com/.