We all want our homes to be as functional as possible but also to look as pretty, and in order to reach these goals, there are a few things we wouldn't do. Now, decorating and arranging everything to your taste is reasonable and something we all do, as it is us who will spend most of the time there, but when it comes to any type of renovating, well, the price plays a huge role too. On the other hand, most people tend to do some basic work around the house on their own, meddling with certain things and constantly working on upgrading certain features. But, do it yourself type of things reached a new peak and became one of the most talked-about topics due to tremendous hype that came mostly due to postings on social media platforms.
Of course, in order to get to this point where we can actually contribute to the overall looks of our homes, we need to learn the basics, and depending on how much work is needed, there are still things for which a much better option is to leave it to the professionals. Take floor leveling as an example, as this can be a huge problem, but with time and dedication, you can do it by yourself and since it is a complex topic, let's create the famous pros and cons list of DIY floor leveling in order to help you make the right decision.
Pros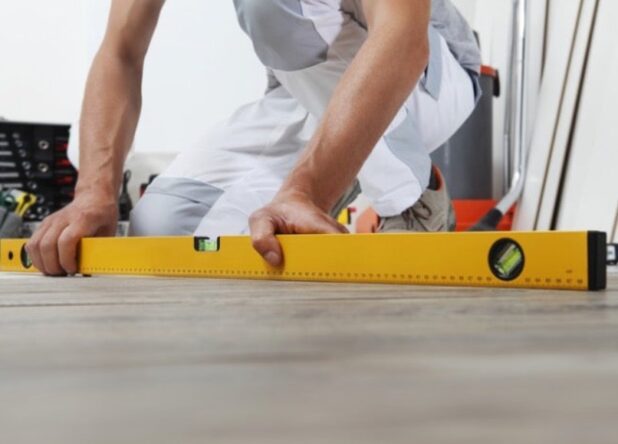 1. It is cheaper
Well, as mentioned, price always has a certain role in our decision-making, and the same is for floor leveling. Okay, hiring the experts is a must if the problem you are facing seems impossible to fix on your own, but in general, if the work is a bit easier, well, a much cheaper option is to do it yourself. It is always a more affordable option to do something on your own than hire a professional. Of course, the professional would finish all the job much more efficiently, but if it is something that you can do on your own, there is no reason to spend some extra money. Keep in mind that nothing is entirely free, and you will still need to buy the necessary equipment and materials for floor leveling, but it should still be cheaper than hiring a professional.
2. It can be fun
DIY projects can be great fun, especially if we decide to do them with the help of a good friend or a family member. Floor leveling is not an easy task, and it requires some skills, but it does not necessarily be stressful. Look at it as an interesting way to spend some quality time with people we love by doing something really useful. Besides that, the level of satisfaction we get from this type of simply cannot be compared to anything else, as we achieved and did something with those we care about most.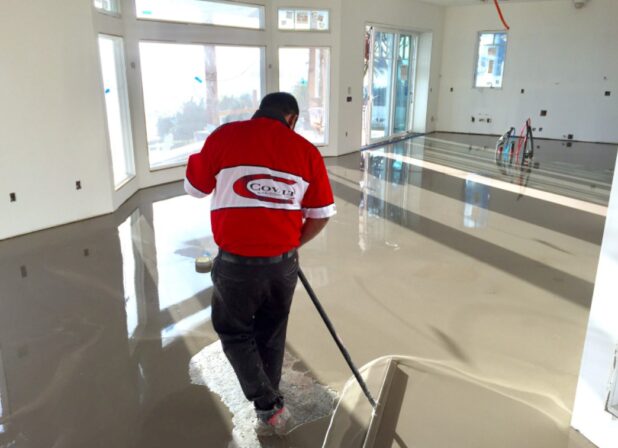 3. Make you feel proud
There is no better feeling than feeling proud of yourself, and what is the better way to achieve that than to do something with your own two hands? Since floor leveling can be a pretty challenging task, succeeding will provide you with even more satisfaction and make you feel much better.
4. Learning new skills
It is not possible to learn to do everything, but it is always nice when we learn a new skill that can be pretty useful in our future lives. Floor leveling is not something that one often does, but, on the other side, knowing how to do that can eventually be useful, whether they move to a new home that needs floor leveling or wants to help someone.
Cons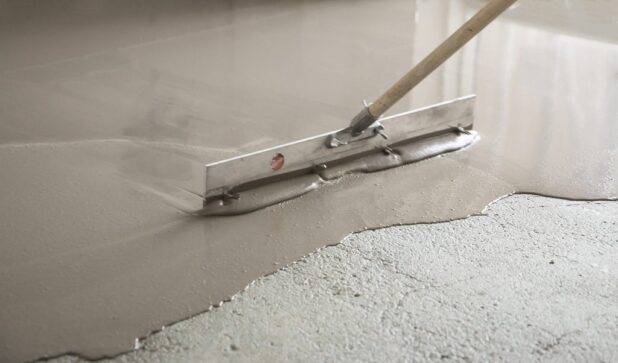 5. A lot of equipment is needed
Although we already mentioned that DIY floor leveling could be a cheaper option than hiring a professional, we need to say that it could also be more expensive for people who do not have any piece of necessary equipment. If you are already well prepared and have some handy tools at home, floor leveling will not be that expensive, but if you need to buy everything, then doing it on your own is probably not a good idea.
6. It requires time
Floor leveling is not something that can be done in an hour or two, and because of that, we need to make sure we have enough time to finish it before starting. The first thing we need to do is make a plan and calculate all the expenses also the time necessary for the whole project since it is the only way to know what to expect. Of course, it is impossible to predict everything, so calculate some extra time for unpredicted problems. Now, this one is closely connected to the overall expenses, as even though we will not have to spend as much if we complete the work by ourselves, time is also a big factor, and we all know how time really is money, so keep that in mind as well before making any decision.
7. Many problems can occur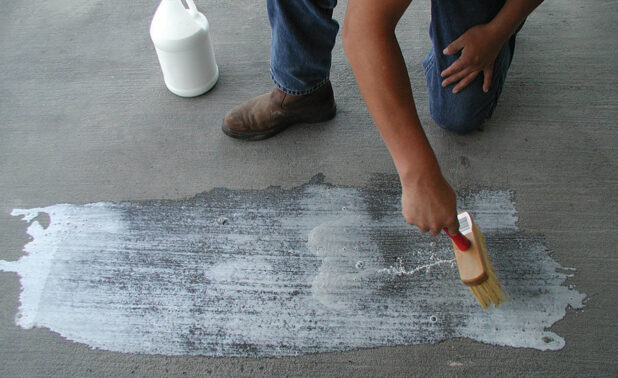 Once we decide to perform floor leveling on our own, we all hope that everything will go smoothly, but we need to be prepared that many unpredicted problems could occur and make our job much harder. Solving those problems can be easy for the skilled professional but a real disaster for a person who is not sure what to do and how to handle them.
Final Thoughts
That special feeling we get from completing something on our own or with those we care about cannot be replaced by anything else, but in certain situations and especially when some excessive and precise work is needed, a much better option is to hire professionals. They have a ton of experience precisely in this field, and the overall costs do not have to be as big if you know how and where to find the right company, so if you want to explore your options, make sure to click here.