Corporate retreats are like team-building on steroids!
Not only do they help improve teamwork, collaboration, and creativity, but they also give everyone a chance to escape the daily grind and have some fun.
That being said, organizing a corporate retreat that doesn't turn into a total disaster can be tricky.
Fear not, my friends, because, in this article, we've got some tips and strategies that will make your next retreat a raging success!
1. Choose the Perfect Location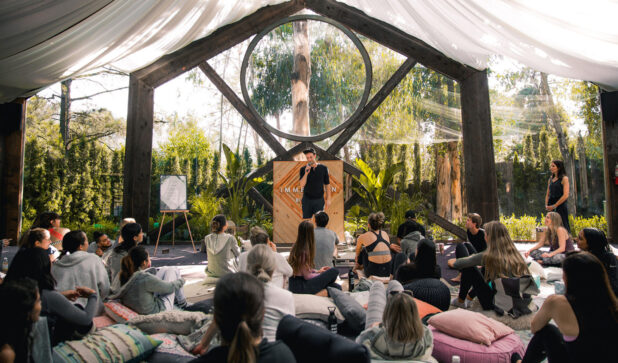 Let's face it: corporate retreats can be a bit of a drag.
But choosing the right location can make all the difference!
If you manage remote teams who have to travel a long distance to attend, you better make sure the location is top-notch.
Think tropical paradise, snowy slopes, or a cozy cabin in the woods.
Whatever you do, don't settle for a boring hotel conference room in the middle of nowhere!
Here are some tips for managers to keep in mind when selecting a location for a corporate retreat:
Accessibility ─ Choose a location that is easily accessible for all attendees, whether it be by car, plane, or public transportation.
Amenities ─ Look for a location that offers amenities such as comfortable accommodations, meeting spaces, and recreational activities that can help to foster team building and collaboration.
Environment ─ Consider the surroundings and atmosphere of the location, as this can impact the mood and energy of the retreat.
Budget ─ Keep the budget in mind when selecting a location, as expenses can add up quickly. Look for locations that offer good value for the price.
Local attractions ─ Consider local attractions and activities that can provide a unique and memorable experience for attendees.
Wi-Fi and technology ─ Make sure the location offers reliable Wi-Fi and other necessary technology to ensure a productive and efficient retreat.
Need a list to choose from? Check out this one.
2. Create an Agenda That Balances Work and Play
No one wants to spend their whole corporate retreat stuck in a stuffy boardroom listening to endless presentations.
Yawn!
That's why it's important to create an agenda that balances work and play.
Mix things up with team-building activities, brainstorming sessions, and plenty of downtimes for employees to recharge their batteries.
After all, happy employees make for productive employees!
3. Encourage Collaboration and Creativity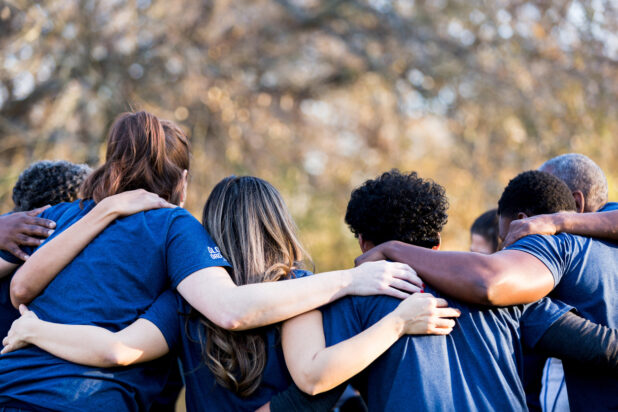 Corporate retreats are the perfect opportunity to encourage collaboration and creativity.
Provide plenty of opportunities for employees to share their awesome ideas and work together on mind-blowing projects.
This could mean breaking up into smaller teams, holding brainstorming sessions, or even organizing a company-wide competition.
Who knows? You might just spark the next big idea that will take your business to the next level!
4. Keep the Atmosphere Lighthearted and Fun
Try not to make things so super serious.
Nobody wants to attend a stuffy, boring corporate retreat.
Keep the atmosphere lighthearted and fun by injecting some humor into your activities and presentations.
Whether it's a silly icebreaker, a game of office trivia, or a karaoke competition, don't be afraid to let loose and have some fun!
You'll be surprised at how much more engaged and energized your employees will be.
Note that this doesn't mean that you can't have serious moments for strategic growth.
It just means that your goal should be to focus on the human element of your business. That's really what a retreat is all about.
5. Provide Opportunities for Self-Reflection and Growth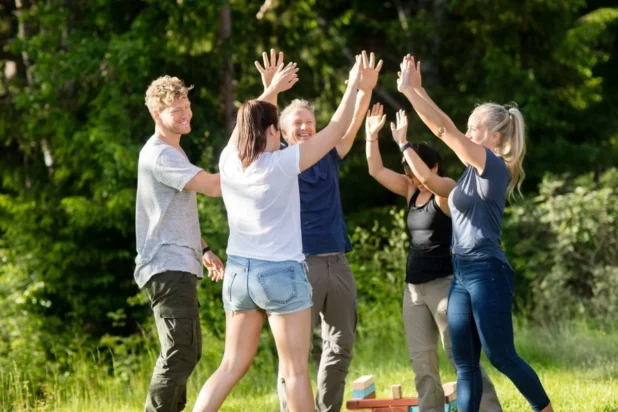 Corporate retreats shouldn't just be about work, work, work.
It's important to provide opportunities for self-reflection and personal growth (now we're getting kind of spiritual, eh?) as well.
Consider bringing in a motivational speaker, offering mindfulness sessions, or providing workshops on topics like time management and (groan due to high-level relevance) stress reduction.
Your employees will appreciate the chance to develop new skills and insights that will benefit both their personal and professional lives.
Conclusion
Corporate retreats don't have to be a dreaded obligation.
By choosing the right location, creating a balanced agenda, encouraging collaboration and creativity, keeping things lighthearted and fun, and providing opportunities for self-reflection and growth, you can facilitate an event that is not only productive but also enjoyable for everyone involved.
So go ahead and plan that next corporate retreat with confidence, and remember: a little bit of humor and some fun times can go a long way for all involved!