A mattress is a direct (separate) piece of furniture that is designed to completely complete the sleeping area. This product is considered to be the most important sleep management item that truly makes a valuable contribution to your health. High-quality mattresses, specially designed for healthy and satisfying sleep, can sometimes be higher in cost than the bed itself or the sleeping set. This is justified by the fact that your condition during sleep, your well-being upon waking and the correct position of the whole body, on which healthy and comfortable sleep depends, depends on it. In order to choose the right mattress for your bedroom, you must first familiarize yourself with the most popular varieties of these products, and based on the knowledge gained, you can safely purchase a reliable and high-quality item. Among the extensive range of mattresses.
The most common types of mattresses: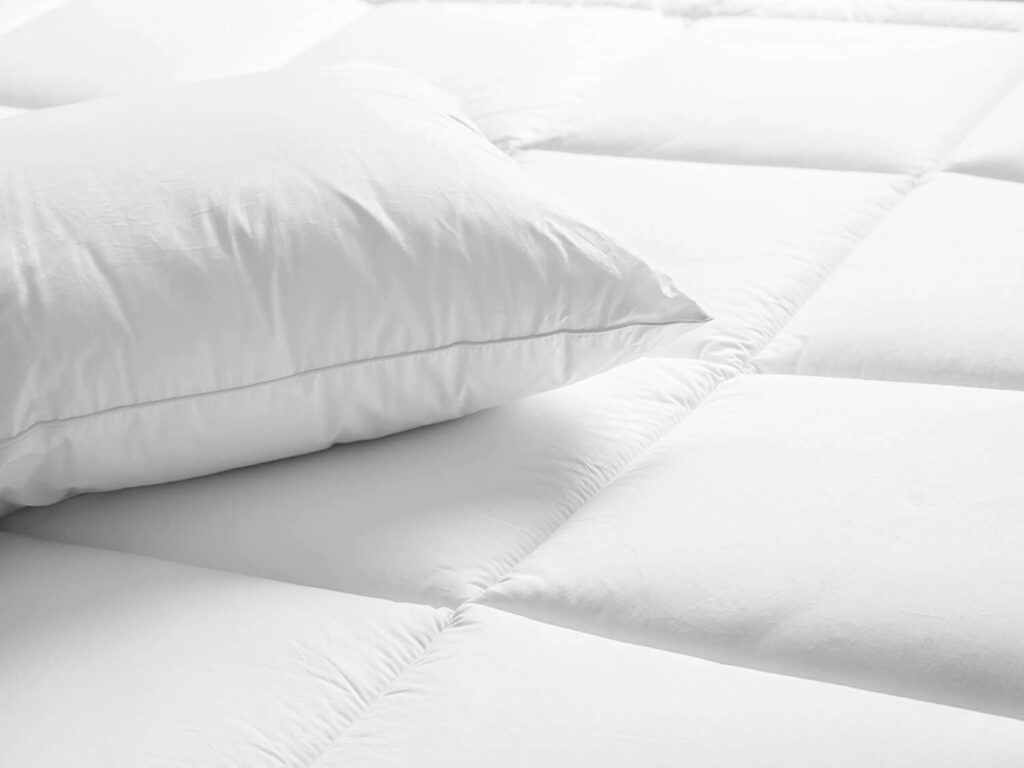 These varieties have certain specifics and their own characteristics, in order to correctly approach the purchase, you should familiarize yourself in more detail with the features of each model and here evaluate the pros and cons.
1. Orthopedic mattresses
An orthopedic mattress is a one that allows the spine to be in its natural position throughout sleep. It ensures the correct distribution of the body's load, while providing an opportunity to completely relax during sleep, relieve muscle spasms. This type of mattress is able to help a person to be in a comfortable position, and to get enough sleep, which naturally leads to excellent health throughout the next day. After spending the night on it, the back ceases to feel pain, the tension is slightly relieved. Orthopedic (medical) mattresses cannot cure, for example, a curvature of the spine, but they effectively cope with the relief of all symptoms and ensure an impeccable and healthy sleep. With long-term use of it, a person will be able to prevent and eliminate many unpleasant diseases of the musculoskeletal system.
2. Spring mattresses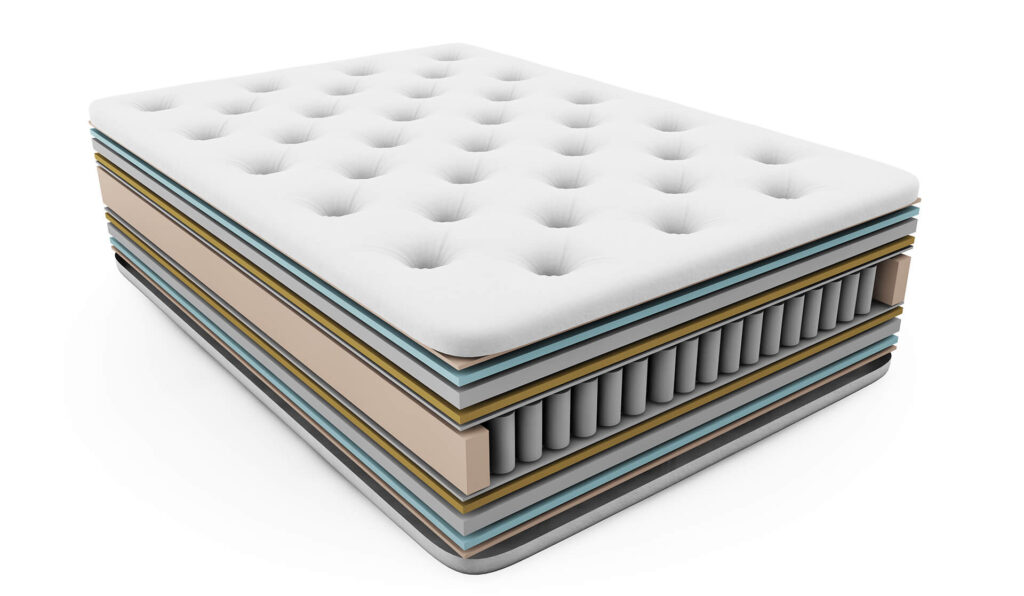 The spring mattress belongs to the orthopedic type, and is divided into two subtypes:
With dependent springs;
With independent springs.
The Bonnell spring model has a soft construction that resembles ordinary kegs. Inside, they are all tightly connected to each other. Today, they are quite common, but it is simply not rational to consider them durable, because after a certain period of time, the springs begin to gradually fail. On a budget, this is one of the best options to buy. Models with independent springs can rightfully be considered great products of the new generation. Their construction is unique, and consists of numerous small springs that are tightly packed in individual cases.
According to the degree of rigidity, they are divided:
Soft;
Medium-hard;
Strongly tough.
They perfectly support the spine, are comfortable and comfortable. The most important criterion is the used number of single springs inside, the more there are, the more convenient and durable the product becomes.
3. Wadded mattresses
A wadded mattress is a classic of this piece of furniture. They were and will be among the most demanded. Despite other varieties, wadded products have a wide range of advantages, due to which they have not yet gone out of use.
The most important features are:
Low price;
Naturalness;
Low specific gravity;
Simplicity in storage and transportation.
At the same time, this type is actively used almost everywhere: sanatoriums, hospitals, kindergartens and institutions, military bases, children's summer recreation areas, on trips and on hiking trips, in budget hotels, in dachas. A wadded mattress is made of natural materials and has a long service life. The main factor in such models is the filler. It is on him that the quality, comfort during sleep, price and service life depend. Traditionally, it is filled with special cotton wool, which is made from several types of mixed fibers, in prescribed proportions.
Selection in 5 steps
1. Determining the acceptable level of hardness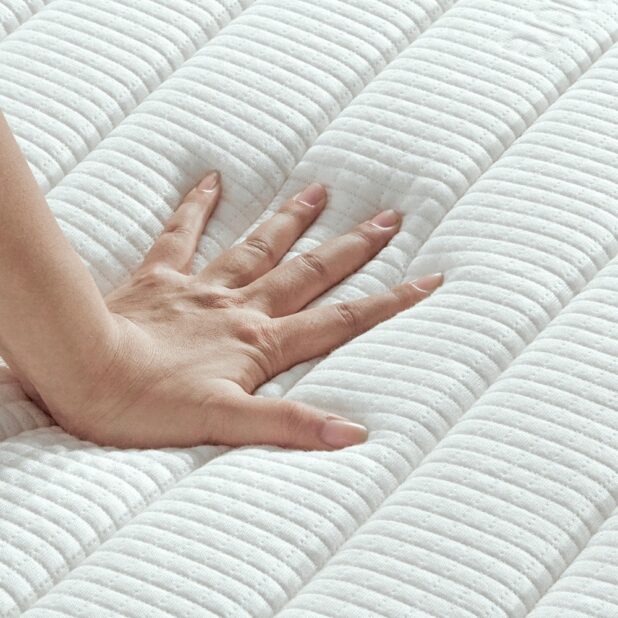 Whether a person can have a good rest depends on how correctly this parameter is determined. When choosing the level of rigidity, one should take into account height as well as weight. The more height and weight, the more firm the mattress should be.
2. Human weight
An important parameter when choosing a mattress is the weight of the person who will use it. The term of use and convenience depend on how correctly this parameter is determined.
For people who are overweight, high mattresses are more suitable.
A mattress is perfect for thin people, which is notable for its low height.
3. Determination of height and size
To determine the optimal height, you need to pay attention to several aspects:
For adults, mattresses with a height of 14 to 30 cm are ideal.
If springless mattresses are chosen, the ideal height is about 16 cm.
Mattresses equipped with independent spring units are 18 cm or more thick. Thinner products are not worth buying, since they do not have a very high-quality filler.
Orthopedic mattresses must have a height of 19 cm or more.
When determining the width of the mattress, you should be guided by the width of the bed. You should not buy mattresses that are narrower than the width of your sofa or bed.
4. Springless or spring loaded type?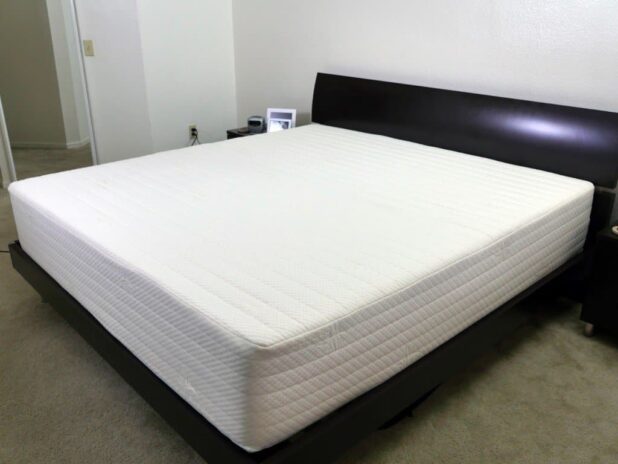 More attractive in most cases are mattresses with independent spring units. This is due to several advantages:
Excellent orthopedic properties.
Long period of operation.
There is no unpleasant squeak that often comes from springs.
Such mattresses can be used if the person's weight is quite large.
5. Choosing the right filler
At the moment, mattresses with the following fillers are on sale:
Latex-filled mattresses are easy to use. They never provoke the occurrence of allergic reactions, as well as bedsores.
Mattresses with polyurethane foam are relatively inexpensive. They can be used if the person has a fairly large weight.
The most attractive option is coconut coir. Such a filler is considered to be hypoallergenic, convenient to use and persistent.
Summing up
In the presented article, we told you the most important information about the three types of mattresses, while highlighting only the important points that you need to know. Now, you can rely on our professional advice to buy the perfect piece of your bed and enjoy a healthy and sound sleep. We have also prepared even more interesting material, and in the next article we will talk about interior details. Which ones? – you will find out very soon.