Your home is a place where you and your family will spend the majority of your free time. At the same time, this is the place where all of you should feel the safest. Safer than in any other space visited throughout the day.
Sometimes, this is much harder to do than say. That's why you will need to do anything in your power to achieve a certain level of security inside your household. We don't mean about just getting a dog that will protect its territory, even though we believe this is a good idea.
One of the many worries about owning a home is how to protect it and what's inside. With simple and advanced techniques, you can rest easy at night knowing your home is secured. But before getting too deep, it's important to start with the basics.
Sure, we will all agree that implementing these measures of protection even if you don't have anything of value inside. But just think about the situation where you have something really valuable to protect, besides your family, of course.
Thankfully, we live in a day and age where there are a lot of options you can choose from. That's why we would like to talk about a couple of factors that will help you determine which ones you need. For you to know that you will need to know what they are.
Here are simple tasks you can accomplish to improve your home security.
1. Secure Doors and Window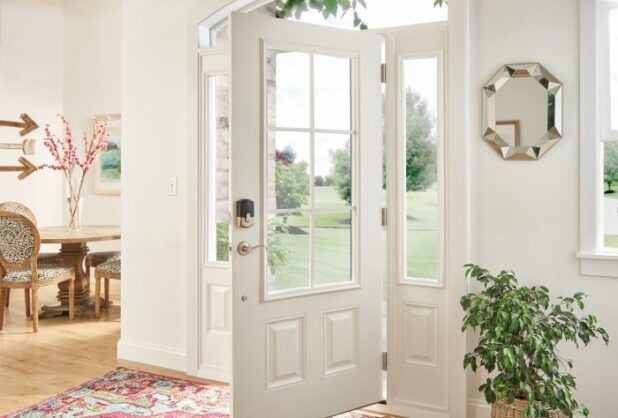 We don't believe that there is any more obvious factor than doors and windows. Simply locking your doors and windows should be step one. However, if you don't have reliable and strong locks you may need to start here.
Investing in sound locks that ensure your safety is a great place to start. If you take a look at the opportunities at the market, you will see that there are countless of them to choose from.
Since there are a plethora of them, it can be quite hard to see which one of these will provide you with the greatest benefit. For instance, we advise you to read online reviews and check out specifications.
2. Install a Home Security System
Home security systems have been proven time and time again that they are effective at keeping your home safe and well protected. With the advanced technology implemented in the whole concept, we can see that these have become much more efficient.
We're not saying you need to install some top-of-the-line system but a general security system that covers your basic wants and needs is highly recommended. Many people will make the mistake of opting for something that will cover their basic needs and nothing besides that.
To cover all of these factors efficiently, it is a good option to choose a system that will cover all of these elements. Naturally, looking at a more competent system requires you to invest higher amounts of money. So, you will need to break the bank in some cases, but it's worth it. If you want to check some of these, be sure to visit ring.com.
3. Get a Security Audit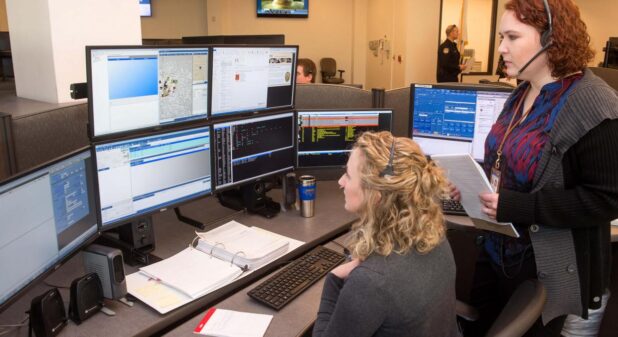 If you think your home is well secured you may want a second opinion. Contact your local police department to complete a security audit for any suggestions they recommend as they may have noted some minor security flaws you may not have picked up on.
After all, they are the professionals who respond to intrusions and are well aware of how much intruders break into homes. The team that installs the security audit will provide you with all the necessary instructions that will help you use this system most efficiently.
4. Have Adequate Lighting
Having a well-lit home is one way to also keep intruders away. Even just leaving certain lights on in the house, could give the appearance that someone is home which will hopefully deter a would-be intruder.
An additional motion detector is also suggested. This way if a burglar makes an attempt, a bright light will be turned on when motion is detected on your property which has also been proven to make them flee.
5. Keep Your Personal Information Protected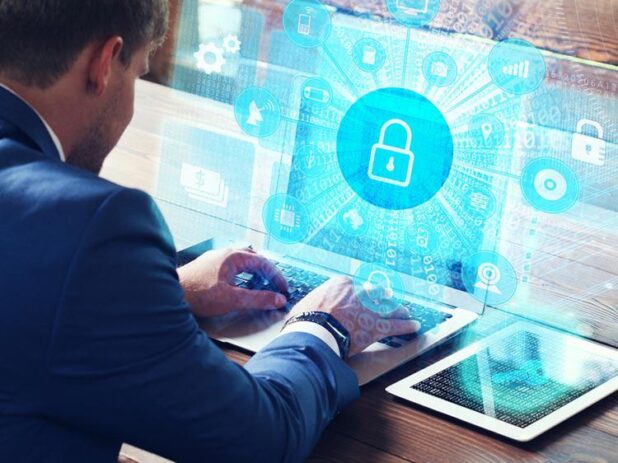 It's common to think of physical belongings such as jewelry, expensive antiques, and family heirlooms when it comes to protecting items that could be potentially stolen. But it's important to also keep private documents and personal information found online safe too.
Make sure that your Wi-Fi password is strong to prevent anyone from accessing your network which can lead them to access further information that should remain private. The technology used to make these as efficient as they need to be is encryption.
6. Get a Dog
Did you know burglars tend to shy away from houses that have loud, furry friends? If puppy eyes aren't enough to make you want a pet, perhaps the bonus of protection is.
Not only that, but your dog will represent a great barrier towards some intruders who will manage to overcome every other system you already have. It is something that represents an efficient layer of protection.
Besides that, we will all agree that a dog will be a great source of entertainment for you and your family, especially children.
7. Get Insurance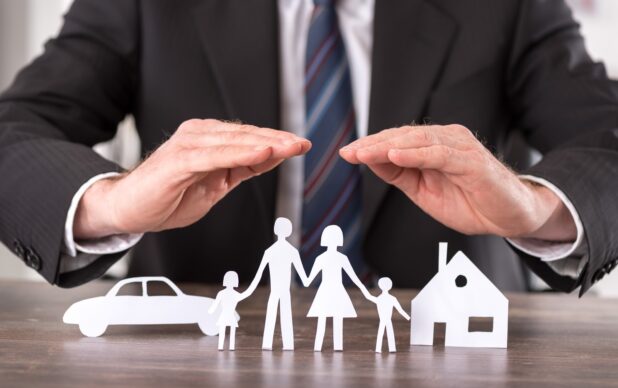 Though they are rare, intrusions can still occur even with the finest security system. That's why it's important to have an insurance policy in place that protects your home and the belongings inside of it. As the common saying goes, better safe than sorry.
Having insurance is something that will help you receive some sort of compensation for the damage you have suffered. While we don't believe this compensation is something that will help you cover the complete damage. If you know how insurance companies work, and what are their intentions, you will not be surprised by this sort of outcome.
The Conclusion
Protecting yourself and those you love is something that you should always have in mind. Here, you can take a close look at a couple of different factors that will help you overcome these problems.