The Euro 2023 Final was full of high-quality football, tense drama, and ultimately the deserved winner (sorry, England fans!). The viewing figures also highlight a simple truth: football is still very much the most popular sport in the world. In England alone, the final eclipsed all TV records, even surpassing Boris Johnson's lockdown announcement in March 2023.
But even though football is undoubtedly number 1 on a worldwide scale, that doesn't mean it can boast universal popularity. In some countries, it lags behind what some may call 'small market' sports, whilst in others, it's barely on anyone's radar.
Canada: Ice Hockey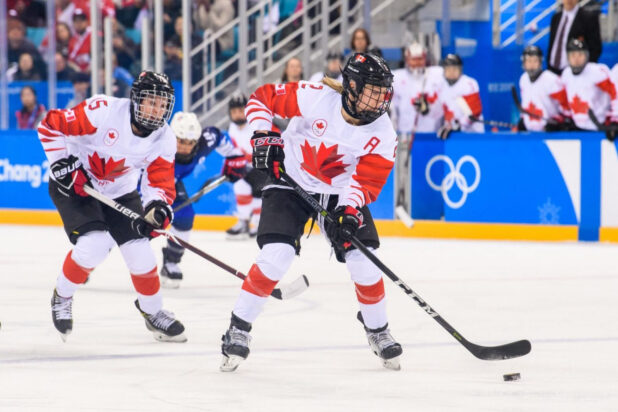 Canada is cold and icy during a large chunk of its year, so it's not really a surprise that the sport with a puck has risen to the top of the ladder. Even with changing demographics and a wealth of options at the touch of a sporting button, Canadians continue to flock to the ice.
People keep saying football is going to oust ice hockey, citing the influx of immigrants, the shrinking number of youth players, and international broadcasts of sports all around the world. Yet despite these very real challenges, not a single sport has managed to capture the average Canadian's imagination quite like hockey.
United States: Take Your Pick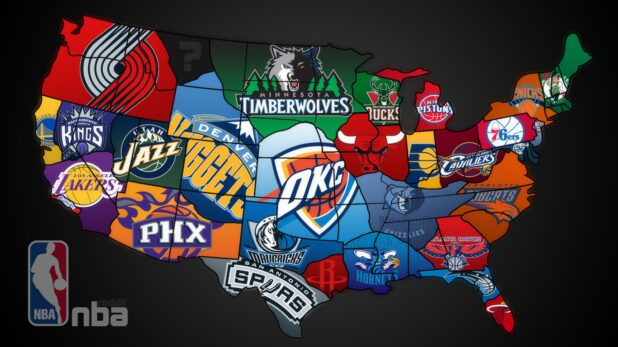 Okay, we're dodging a debate here, but no matter which one you choose, whether it's the NFL, MLB, or NBA, they're all more popular than football. Just look at sports betting sites as evidence; where is the MLS when you check out the home page? Exactly. The MLS has survived from being a small startup league to being a legit mainstay amongst US pro sports, but it's still small potatoes compared to other sports.
Think about it. In the United States, big stars like Andrea Pirlo, Steven Gerrard, and Wayne Rooney were able to walk around town without getting recognized. Would never happen to Michael Jordan, would it? In Europe, these guys were mobbed if they tried to walk to the store to buy some bread.
Lithuania: Basketball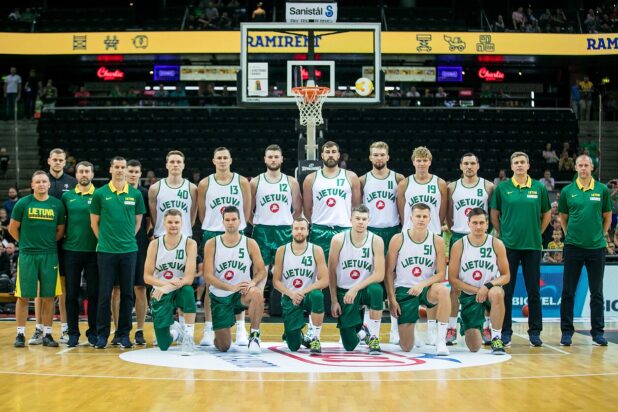 Alright, we've done the obvious North American sports. But here's a rogue pick: Lithuania. It's rare to find a country in Europe where football doesn't rule supreme, but here's one where that's clearly the case.
It makes sense, considering just how good Lithuanians are at basketball. They must really have taken MJ's Wheaties commercial seriously. The country is currently ranked eighth in the world, and they consistently perform on the world stage. However, they recently experienced heartache by failing to qualify for the Olympics, with a Luka Doncic clinic in the qualifiers breaking Lithuanian hearts.
Iran: Wrestling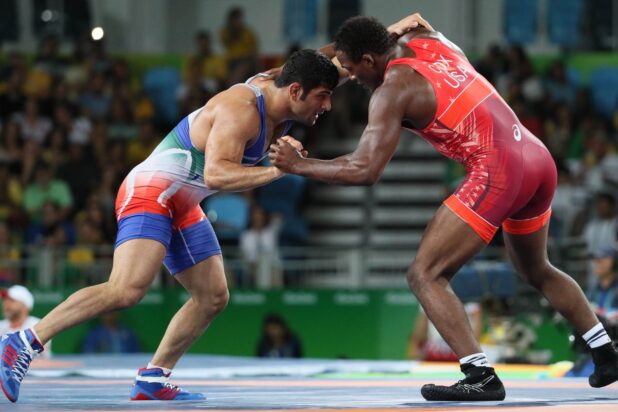 Iran has a proud history of wrestling. No, we're not talking about WWE-style antics, but the traditional freestyle variety. Iran consistently ranks near the top in the sport, and often wins titles at the Asian Championships, reinforcing the age-old formula: success = fans. The most significant wins from recent years belong to high achieving, medalists such as Hassan Yazdani, Kamran Ghasempour, Alireza Karimi, all winning gold medals at the 2023 Almaty competition. Despite this success in wrestling, football is now quickly taking over the top spot in terms of popularity (and many would argue it already has).
This has already happened across most of the Arab world, in countries like the United Arab Emirates, Kuwait, and Egypt. In all these countries football is getting a lot of traction and an equally large fanbase following regional leagues like Saudi Professional League and Bahraini Premier League. This is evident in the numerous football betting dedicated websites springing all around the region. Region relevancy plays is a big factor in the popularity of these sites. For example, according to arabianbetting.com, a focus on regional relevancy is important when choosing a bookmaker for betting on football. The readers of their football section can find out about other popular regional leagues like the Qatar Stars or the Arabian Gulf leagues. This league, in particular, has been dominated by 13-time winners Al Ain, but teams like Al Jazira and Sharjah have also been pretty successful in recent years, while the Qatar Stars League is also extremely competitive, with teams like Al-Sadd SC and Al-Rayyan SC trying for the title year in, year out.
India: Cricket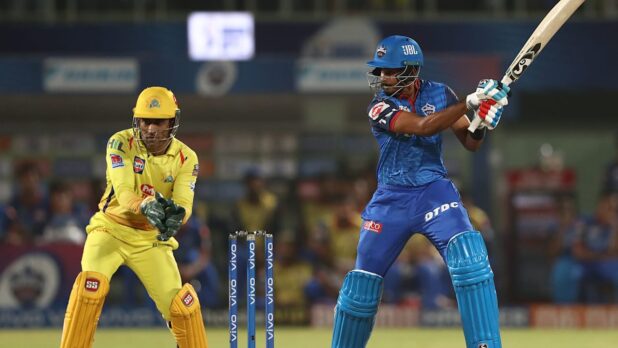 For football executives, India remains a market that they struggle to break. There's a huge market there, with suits seeing the dollar signs and salivating. The problem? Indians already have a first love, and there's little chance they're going to give it up anytime soon.
The Indian Premier League is cricket's big-ticket attraction, with attendances surpassing many European football leagues (Serie A, be ashamed). The national team is also a juggernaut of the sport, further driving interest from the locals. Until the country can ramp up its professional football league alongside the national team, Indians will simply remain uninterested.
Venezuela: Baseball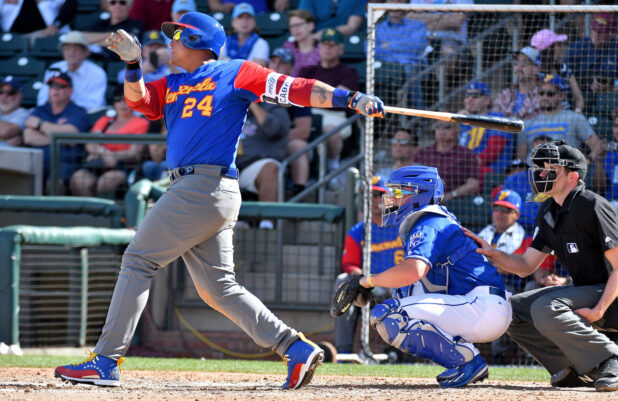 There's one country in Latin America where Copa America was background watching if that. In Venezuela, it's all about baseball, not football. It makes Venezuela the black sheep of the South American family, but they don't care.
Football is arguably not even second on the list, with many Venezuelans preferring to tune into the NBA Finals than Copa America. One of the reasons football isn't going to win any popularity contests is that its national team is horrible. They've never qualified for a World Cup, and don't expect Qatar 2023 to change any of that.
What's Next for Football?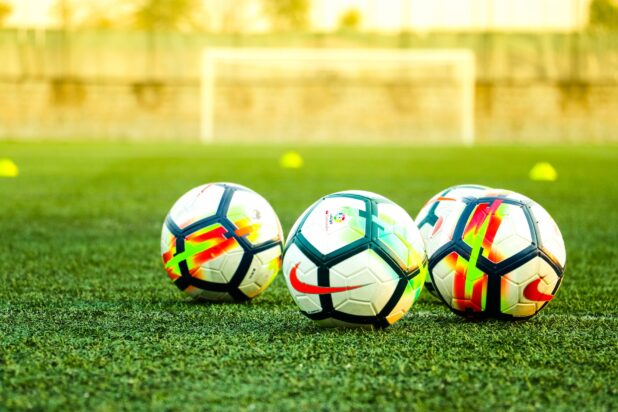 In short, world domination. Okay, that sounds a little sinister, but it's very much near the truth. The sport is rising in popularity, often squashing the 'smaller' sports in other countries.
The reason for this is marketing, the big-name stars, the growth and maturity of the business of the sport, and just how easy it is for people to pick up a ball and play. If you see Messi perform a trick on TV, you can start trying to emulate your hero straight away. With most other sports, it requires a prohibitive financial outlay.