How the exterior of our home looks can inform others' opinions on what type of people we are, whether they realize it or not. Although nobody wants a terrible-looking yard, most of us can benefit from updating our home's landscaping.
You can also visit GH Clark for more tips and ideas on how to create the perfect garden or outdoor space.
But that begs the question: how?
Every home and garden magazine tried to pull us in a different direction, and it can be hard to form a personal taste for landscaping if it's something you've never thought about much before. So these are the top ways to spruce up your home's landscaping!
1. Lean Into A Fun Theme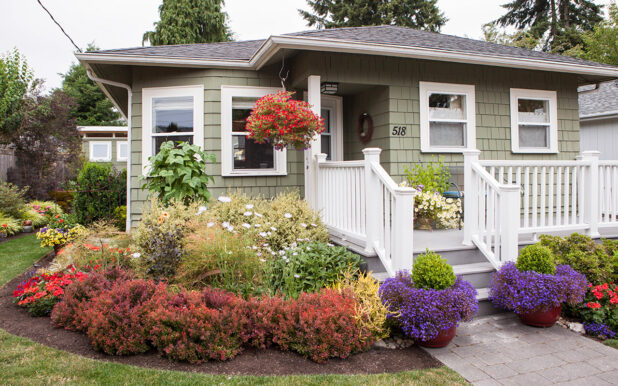 Many homeowners are approaching their landscaping the way they'd approach a room in their home. However, picking a theme and leaning into it can create whimsical and interesting lawns unlike any other! The most classic examples of this are fairy gardens that lean into a magical feeling or traditional gardening involving gnomes and cute animal statues.
A modern take on these types of themes would be a style like cottagecore, which invites your landscaping to take on a romantic and idyllic look, like a cottage in a deep forest. You can pull this look across with comfortable wood decor like swinging benches and seating and diverse flowering plant species.
2. Play With Color and Texture
Allow for your plants and decor to play and flirt against one another. You can do this by choosing flowering plants whose colors complement the color of your siding or by using soft and sweet plants to surround a more angular modern home. Think about which parts of your house stand out and why others looking to buy a house from redfin.com in that neighborhood would consider your house landscape interesting and appealing.
3. Consider Plants That Give Back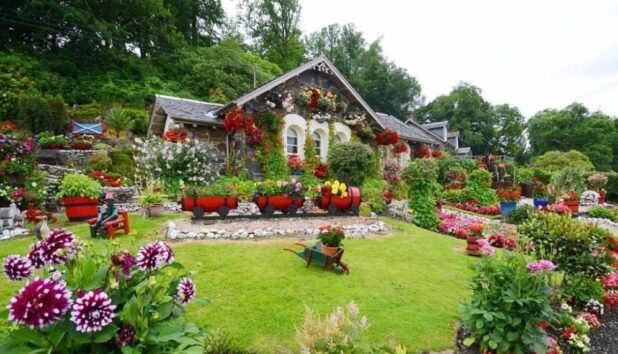 A fantastic way to create interesting landscaping is to grow plants that can give back. This could mean more obvious flowers: or it could mean fruiting and edible plants. Rhubarb creates a visually striking look while offering plant pieces that become edible as it matures. This plant also comes back strong every year. Research before you put an edible plant in your lawn, though, because some may be considered invasive.
Raspberries and mint are gorgeous plants that can add a lot to your kitchen: but both can grow like weeds if given a chance. The bramble from blackberries and raspberries is scratchy, grows quickly, and can be impossible to cut back without killing. Mint covers every surface it can until there's no other plant life on your property. So plant responsibly, and do your research.
4. There's a Local Plantlife Movement
Many communities are seeing a rise in the number of residents that want to grow and cultivate locally native species of plants. This could mean local wildflowers or lean into the texture of local grasses. Pay attention to what ordinances your HOA or city council have about which plants are allowed. Although it's a great idea to make your landscaping suit the area it's in, if you don't check first, you could be pouring thousands into a lawn that will have to get a complete overhaul.
5. Create a comfortable seating area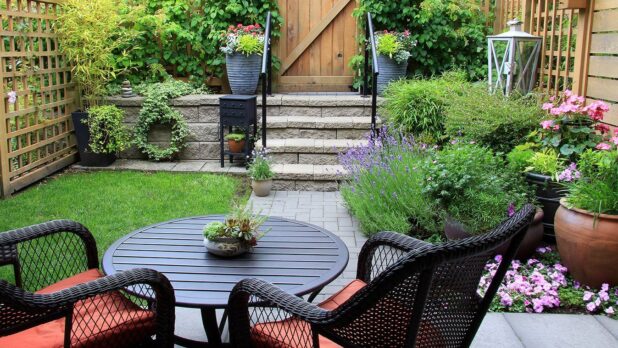 One of the most significant things you can do to make your house landscape more appealing is to add a cozy seating area. There are many ways you can decorate a seating area for you, your family, and your friends.
For instance, you can dress up your porch with some swing and rocking chair. Therefore, you can enjoy your morning coffee peacefully on your cozy porch. Despite that, depending on the size of your house landscape, you can add a special seating area with bbq area next to it for your summer days and occasional gathering with your family and friends.
With just some simple things, you can make the appearance of your house landscape very beautiful. Also, if you put other decorative items in your yards, such as a small pretty fountain, rocks for garden bed border, and plant fresh flowers and trees, your house's landscape will be a true oasis of peace.
6. Install outdoor lighting
Lights for the house's landscaping are not so expensive because they are usually solar-powered. Best of all is that there is a wide selection of colors you can choose and select the ones that suit your taste and yard decoration the most. The process of installing lights is very simple, you can find the one that you just need to stick in the ground. Therefore, you can put them along the walkway or next to the flower area. They will power themselves during the day in order to light in the night period.
If some of you are interested to be more creative, there are some lanterns, or even faux rocks that light, so you can combine different decorative lighting in order to fulfill your house landscape.
Many people say that landscape lighting makes a huge impact on the overall appeal while providing at some moment safety and security to your house. There is an option to use lights that require wiring as well, however, you will probably need the assistance of professionals that will help you install them properly. However, the solar-powered lighting option is much better because there are no batteries, or electrical usage included.
For romantic people, there is an option to add some candles as well and boost the intimate and relaxed lighting atmosphere.
7. The appearance of your entryway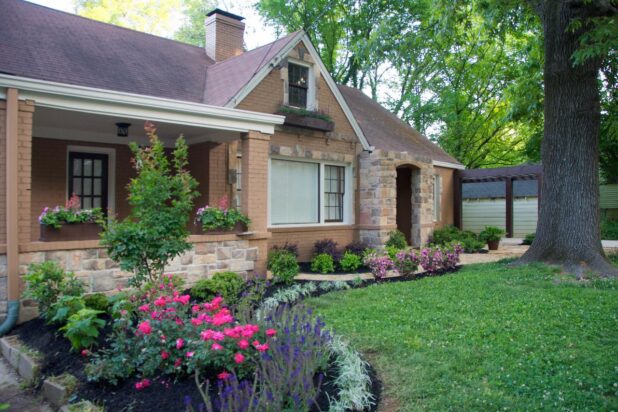 Unless you have some attractive and breathtaking decor in your yard, the main focus of your house landscape will probably be the entryway and front door. For that reason, make sure to give that part of your yard some unique and charming appearance. This is a good option for people who are simple and they want to stand their house landscape in some unique and not very luxurious way. You can make your porch and entryway that will grab everyone's attention with such simple steps. For instance, you can add a front door with some simple architectural details that will look very appealing to the eye. Also, if you have a front porch, you should make sure that is it freshly painted, repaired, and clean with some nice and comfortable furniture with pillows and hanging flowers. Put some rocks or wood pallets along your entryway and make it sophisticated.