Whether you have just started your business career or have been here for a long time, competitors are always there and competing with you. You will not allow them to surpass you unless you do something different. Unfortunately, the market is full of the same products and strategies used for better promotion. However, opt for something more specific such as inflatable arches. Of course, you need to know how to deal with them in order to use their potential. They are already fun enough in themselves and draw attention to your business.
People will immediately see a large inscription of your company, logo, and more. This is exactly how they will get the first impression and that is why you need to do something about it. You must not allow it to be something mediocre but to get the best picture of you or your company. Read below for some tips to help you make the most of inflatable arches as a marketing strategy.
1. A specific form of inflatable arches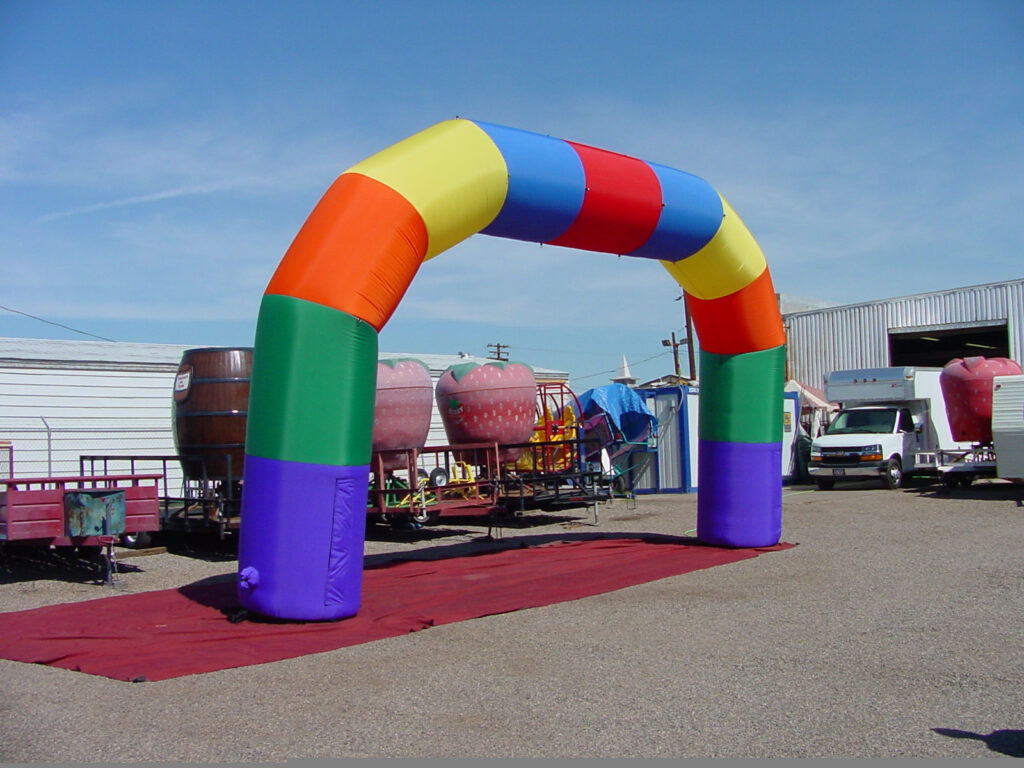 Because of their overall appearance, arches are something that people will surely notice. That is why they are used to attract attention at various events or big music festivals. There are different types, but best of all, they can be tailored to the specific needs of your business. For example, if you sell tables, simply use this form to present your business even better.
This way you can present your company anywhere because they are very easy to use. Since they are inflatable, they are easy to install and take off, as well as to carry with you on trips. The more unusual type of advertising you place, the more attention you will attract, you just need to find the right arch that will promote your business in the right way and suit your branding. The shape should give the customer an idea of what your product looks like.
2. The quality of the material is important
Before you decide on a certain inflatable arch, pay attention to one detail, and that is the material. Depending on the duration of the event, your arch may swell in front of the audience and thus leave a bad impression. That is why it is always good to have a quality product with you that will keep its shape for a long time and do its job properly. Otherwise, you can only come across bad comments. When it comes to material selection, two popular choices would be denier polyester and PVC.
If you understand the difference between them, it will be easier for you to make a decision and thus invest better. Thus, polyester is considered a material that is very durable and inexpensive. The second type of material involves several different grades. That is why you will come across the cheaper ones, but also the more expensive ones. The difference is in the thickness of the materials which would mean that thinner ones are cheaper than thicker ones.
3. Other factors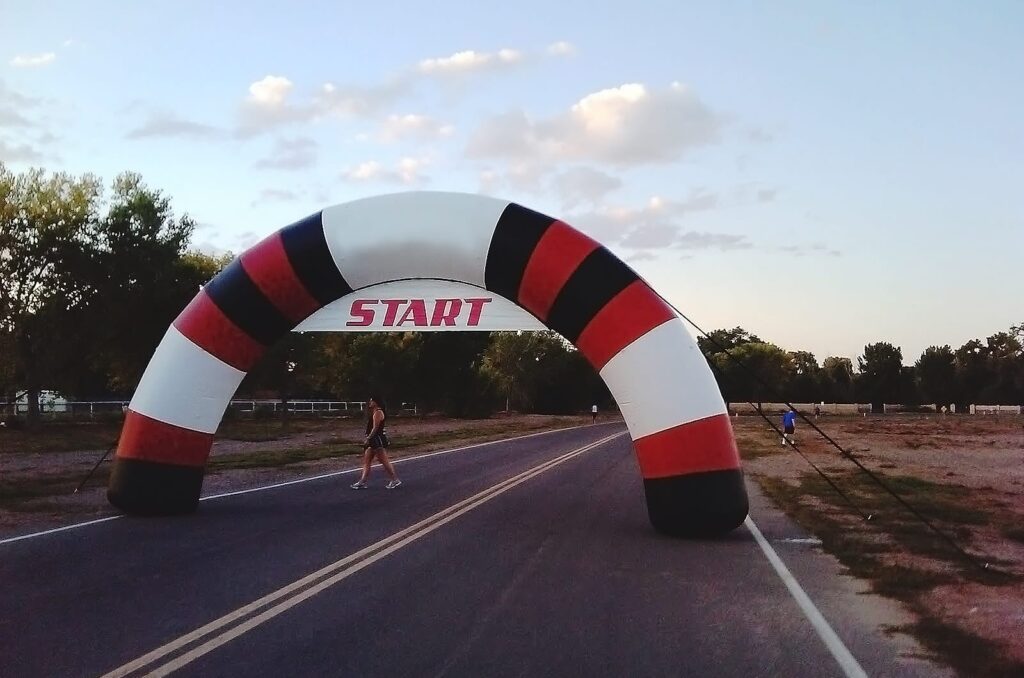 If you are wondering what time it takes for your project to be completed, pay attention to the important items on which it will depend. You also need to know that ordering differs from supplier to supplier. However, the whole process involves setting up an inflatable arch that can take up to two days. This period will depend on the appearance of the object. However, the time of production will also depend on its appearance. There are several basic shapes such as cube, triangle, and others, but also specialized orders.
They imply more complex production, and much more work and time. This can take up to 3 weeks, but there are no rules. That is why it is important to consider these and other factors because you have to pay attention to deadlines. Prepare in time so that you don't run out of your inflatable arch on the day of the event and miss so much. Of course, there is always the option of fast delivery, but know that it involves significant costs.
4. Consider all printing options
The ideas you can apply to your arch are just the biggest advantage of the whole project. So do not ignore this fact, because you will not have a better opportunity to leave such a strong impression on potential customers. Your brand can shine and stand out in the crowd of other companies. When we talk about printing options, we must not forget about all the other options that need to be considered. One of the most important is definitely the choice of the company because they can offer you better or worse printing. Find a company that can fully adapt to your requirements, such as brand logo, colors, etc.
Better companies generally have more offers when it comes to imprint locations, colors, design space, and everything else. In this way, you will provide an unforgettable experience to an audience that will remember this event for a long time. Remember to see everything from a distance which is ideal for large areas. No matter how many people attend the event, be sure to see it. Think of signs that catch people's eye, because inflatable arches also serve people in orientation. For example, many people will agree to find the bass in the place where your specific arch is. Make an effort to achieve something like that, because it's a great way for word-of-mouth advertising.
5. Size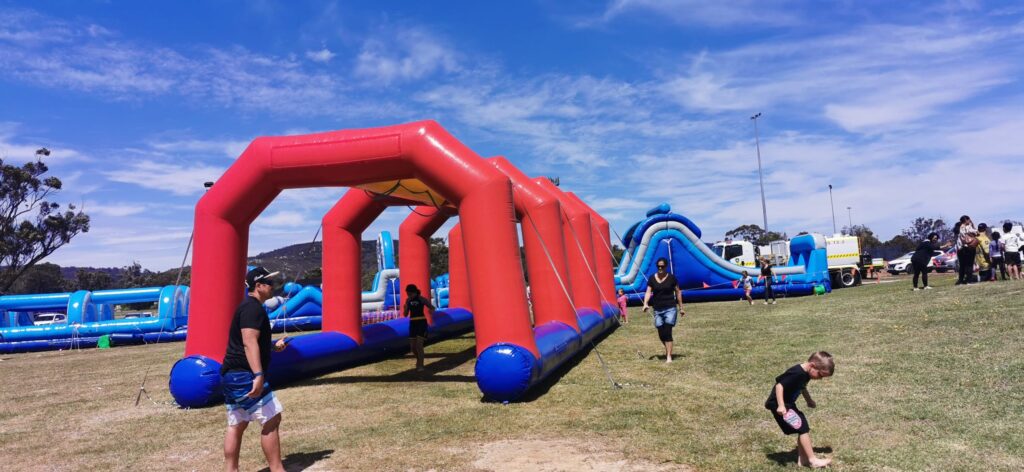 It is clear to you that you can find the arch in different sizes, but a larger selection does not necessarily mean that it is better. In order to make the best possible decision, consider your main goal and the application of arch. Then focus on the ideal height and width to help you better present your idea. Don't forget that your main task is maximum exposure, but for that, you need an arch of the appropriate size. It must not be too small or too big. In that case, consider its place, because if you want to be in front of the product, you need a smaller model. Of course, if he is standing right at the entrance, you will need a bigger one. As we are told by StrikeNow you can get an arch of practically any size.
Conclusion
So, there are plenty of different inflatable arches to suit your unique needs. Since you now know some tricks with which you will use their full potential, all that remains is to realize some effective ideas. We are sure that this will be one of the best marketing moves you have made lately.