Laser engraving is something that is used in many different industries, including automotive, electronics, medical, and it can also be used in creating and marking personal items like plaques and medals. Every day, millions of items are being engraved, and people from all around the world look at those markings. If you are part of this industry, you know that customer satisfaction is the most important, but you also want to make your profits and not spend too much money on the equipment. In this article, we are going to talk about one of the biggest mistakes manufacturers make when choosing their equipment. Continue reading if you want to learn some of the reasons why you should avoid buying cheap UV laser marking machines, and how they are going to cost you a lot in the long run.
Durability
The first reason why you should steer away from buying cheap equipment is because of its durability. When we invest in a device, we want to be able to use it for years, maybe even longer. The items that are not way too cheap when compared to other items on the market tend to break faster, and you don't want that to happen to you.
No matter if you have your own huge company, or if you are just starting up your business, you want to provide the best for your clients. When devices break, the whole production process gets delayed, and you risk breaching deadlines.
When you invest in a good device, you will get a warranty and you will know that the equipment will last for a long time. Don't risk losing a lot of money, and many clients just because you wanted to save a few dollars.
Engraving options
As you already know UV laser marking machines are great when it comes to engraving different types of materials, including wood, glass, plastic, and paper. Know that they are not the best when it comes to processing metals, and if you choose cheap equipment things will get even more difficult.
It is said that the products that are supposed to be saving you money, will end up not being able to process even the softest materials, and they will either damage the product, or they won't leave any markings.
In addition, when you purchase a high-quality machine, you will be able to process some metals. When you invest in quality, you will be investing in only one device only. When you choose the cheap options, you risk having to purchase several other devices that will let you do all the things that you need.
Quality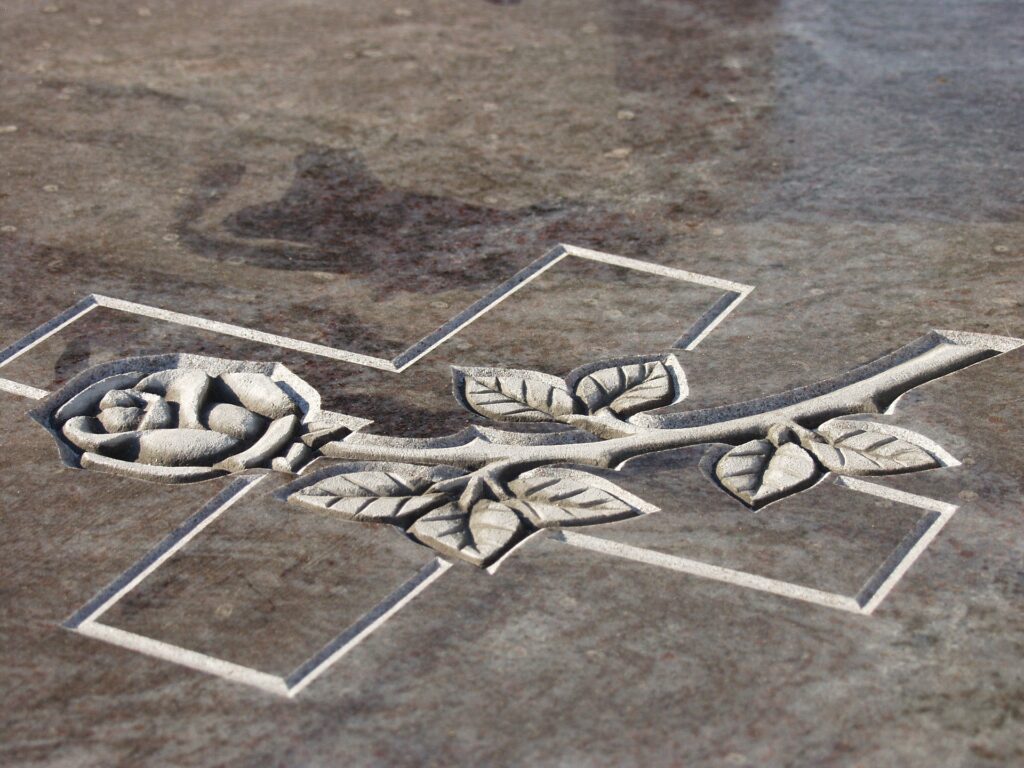 When it comes to providing great items for your clients, you need to rely on quality. No one wants to purchase an item that has bad markings, and when things cannot be read. According to www.hispeedlaser.com, when you choose the right UV laser marking machine, you avoid mistakes like low processing accuracy and low-quality engravings.
As you already know, these machines are used to mark items made of plastic with high-resolution engravings. When you choose the cost-effective option, more often than not you are going to get bad resolution, low quality, and the numbers on the item will easily wear out.
The engravings are needed not only for the clients but also for the manufacturers and the sellers, especially when it comes to items that consist of a large number of components. You want the items that you provide to be easily readable. Don't compromise on quality just because you want to save on the initial investment. When you invest in the best equipment, you are more likely to get a lot of customers who will choose your business every time you need something engraved.
Size of engravements
When it comes to UV laser engraving machines, you probably know that they are made to create even the smallest drawings. You may need to add information about the product, serial number, names, and anything else and you may need to fit it in the smallest parts of the items.
When you choose the right type of equipment, you won't have any issues to create those markings, and you won't compromise the quality. There won't be any blurry lines, and everything will be made perfectly.
Depending on the equipment you choose, you will be able to get a machine with different power options, and a customizable marking area. Know that the cheapest machines will not offer you this, or they will do a bad job when it comes to complex and small engravings.
Difficult drawing
The last thing we are going to talk about is the drawing. Drawings are needed so that the items can be engraved, and depending on the field you are working on, some of the drawings need to be complex, small, and with a lot of details.
If you don't choose the right equipment, you will face difficulty drawing, bad lines, and the items will get additionally damaged. You probably already know that you cannot always put markings on the same place, and you risk wasting a lot of goods.
When you realize that you've lost a lot of parts because of inaccurate images and numbers, you will realize that you need to spend more money to replace those items. You will get complaints from your customers, and you will have to go back and do the whole process all over again.
It is said that if you want to expand your business if you want to get more clients, and if you want to build a reputation for your brand, you need to invest in your company. By saving some money in the initial investment, you risk sinking your business, and even people who trust you will steer away and go to your competitors. Purchase the right UV laser marking machines that will show the world your business is the right choice. If you are not sure which machine is the right one for you, you can easily contact manufacturers and sellers, and ask for their professional opinion.