Having a glass of fresh juice should no longer be a problem or time-consuming job, as today, there are plenty of devices available on the market for precisely this purpose. Of course, we are talking about juicers, but since there are so many of them, finding the best one might be an issue, especially for beginners, but there is no need to worry as we have created the list of five best ones for you.
1. Omega VSJ843Q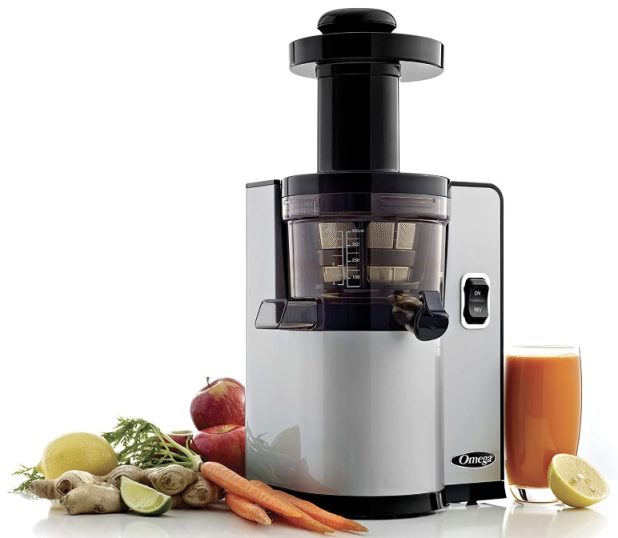 Although this one has a price that might be too much for someone, and many people will think it is made only for professionals, not beginners, the truth is different. Thanks to its performance, it certainly is great even for professionals, but since it is more than simple to use, beginners will love it too. Features and the overall work are much simplified, making it definitely the best one for beginners. Price-wise, this juicer has a warranty of 15 years, which means that the higher initial price will certainly pay off through time, as there is no need to worry about breakages and extra expenses for fixing them. Yes, this warranty might seem way too good to be true, but that says a lot about how this manufacturer really believes in this model.
It can also clean automatically, and all you need is to do is pour the water, turn them on, and rinse in the end. It is a great addition to every kitchen as it can change our habits into healthy ones, and thanks to its durability, we do not need to worry about buying a new device for a long time. Making a decision based on price is never a good idea, and even though the price plays a huge role in our decision-making, going with this juicer will surely be an investment that will pay itself.
2. Drizom Citrus Lemon Orange Juicer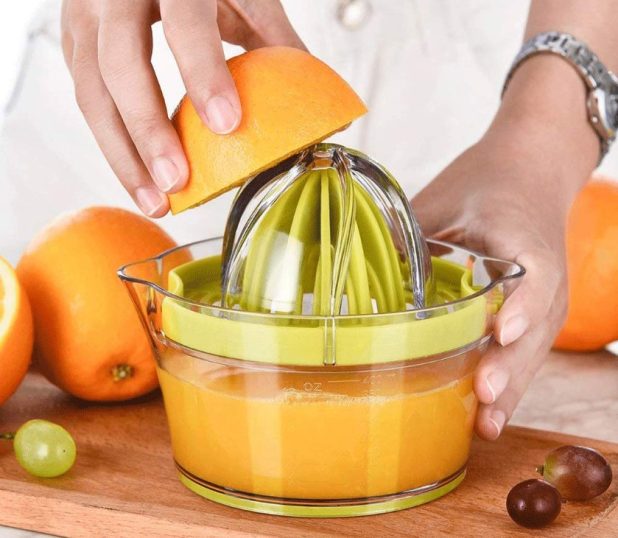 When talking about classic manual models that are more than affordable and will yet grant high-quality juice and low maintenance, this one is something we simply must mention. Namely, this device is easy to use, and the one you can rely on, and the fact that it is a classic model can also add that little extra spark to the overall looks of your kitchen. Pulp is also not a problem if you are not fond of it, as it is collected and separated. Of course, those who prefer it can easily remove the groove and enjoy their drink. As for how much liquids you can make in one try, that number is around 0.4 liters. Beauty sometimes truly lies in simplicity, and this saying applies perfectly to this juicer as it has everything one might need, doesn't cost as much as the high-tech ones, and it's more than easy to use.
3. Breville JE98XL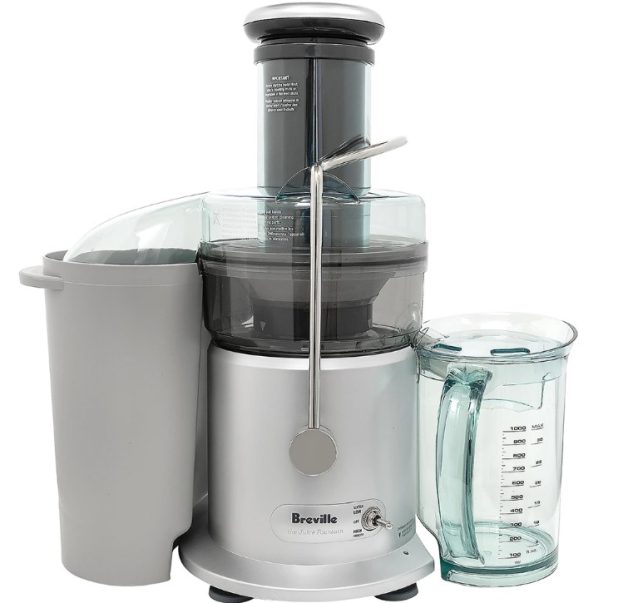 Most of us are always in a hurry and never have enough time to make a glass of freshly squeezed vitamin-rich drink to boost our bodies. Regarding that, buying a juicer able to make juice in five seconds is something that can change our habits and help us live much healthier lives even when we are in a hurry. What makes its usage even faster is the fact there is no chopping needed, thanks to the big feeder chute, and there is no need to worry about leafy greens since this model can handle them too, unlike many other centrifugal ones.
Another thing to know about this model is that it comes with two speeds, meaning that it is possible to choose different RMPs, regarding the recipe you want to use, and besides that, it is also easy to clean and maintain. Basically, if you are looking to get all in one juicer, this is the one to go with, and on the plus side, cleaning it is a far from a difficult task, and it can be a great addition to your home. All these specifications make it one of the best choices for every beginner, and buying it simply cannot be a mistake.
4. Hamilton Beach 67650 Pro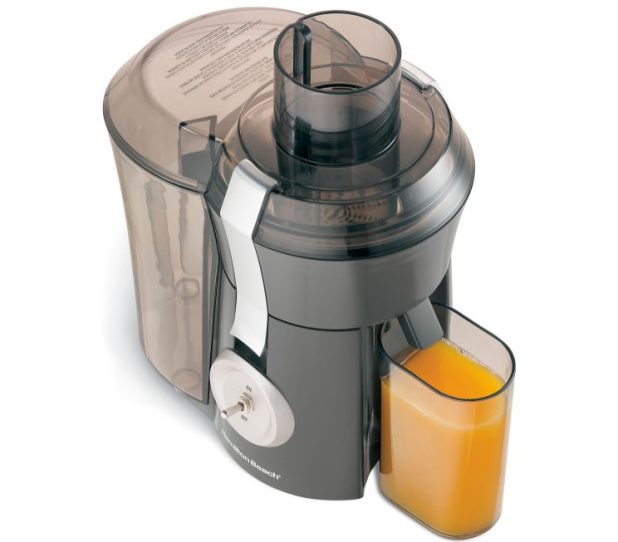 Another one that belongs to that more than affordable category is definitely this one, but besides the price, what makes it such a unique device is its design that simply stands out from the rest. Of course, the looks aren't everything, but there is also no need to worry about using it and how complicated it might be as it's made for everyone, which makes it highly reliable and perfect for beginners. Another reason why we claim it's ideal for beginners is regarding chopping, as it's not needed.
Furthermore, cleaning it is also something you don't need to worry about because you can use the dishwasher and, what's even more important, all the pieces are dishwasher safe. These are just some of the advantages of this model, and if you want to find out more about this one along with several other juicers under $100, make sure to check https://www.juicingnation.com/best-juicers-under-100/.
5. Kuvings NJE-3580U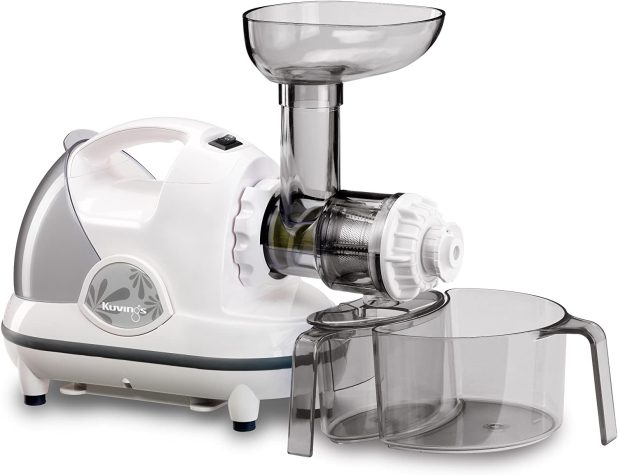 When we mention slow masticating models, we are aware that it is impossible to expect speed from them, so we cannot look at it as a flaw, as they are made that way. One can also use it to make a glass of quality fresh drink, but thanks to its versatility, it can do much more than just that. We can use different nozzles that come in the package to grind spices and coffee beans or chop garlic and herbs. Its versatility will amaze you as you can use it to speed up the cooking process, and making various souses will no longer be a time-consuming job.
We can also use them to crush some ice and add it to a freshly made juice to cool off on hot summer days, or extrude pasta and prepare a homemade meal. Regarding all that, this model is more than a juicer, and having it in a kitchen can solve different problems. When it comes to cleaning, although it can be a little difficult to clear the filter, the great thing is that we can disassemble it into pieces and put most of them in a dishwasher.