Buying a car is not easy especially when all of them seem to have similar features. You will need to understand some basics of the vehicle you want to buy, considering their prices. Without proper research and consultation, you can end up disappointed, with a car far less your money.
In this case, we have Toyota Prado and Nissan Patrol series. These are two great 4×4 vehicles that confuse many buyers at the point of purchase. Many people like Toyota, but it's worth noting that Nissan Patrol is a perfect matchup to Toyota Prado.
So, how do these two great vehicles compare? Let's see how each one is performing against the other.
1. Design
Toyota Land Prado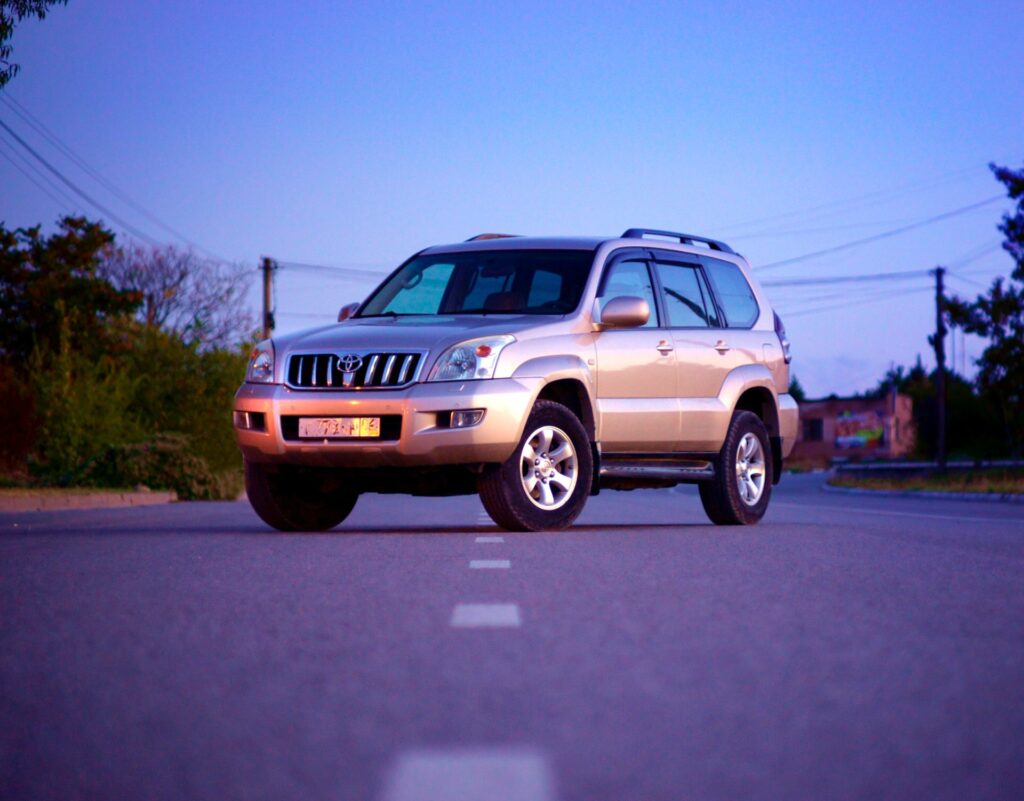 The Toyota Prado's shape is extremely appealing to many clients. It has a boxy off-roader face. I can say it is a nice-looking car. A good example of the brand is the Kakadu model, which has DRLs and LED headlights. Click here to check out the other amazing features this variant offers.
The current model looks much stronger than the previous model. You will find a rear spoiler around every Prado design. There is a large work over in the interior design. Media interface, steering wheels, and center stack are some of the new refinements. The interior dimensions remain the same.
Prado's equipment includes a CD player, Bluetooth phone connectivity, hill descent control, 17-inch steel wheels, snorkel intake, and cruise control. It lacks a reversing camera and parking sensors, which is a major miss.
Nissan Patrol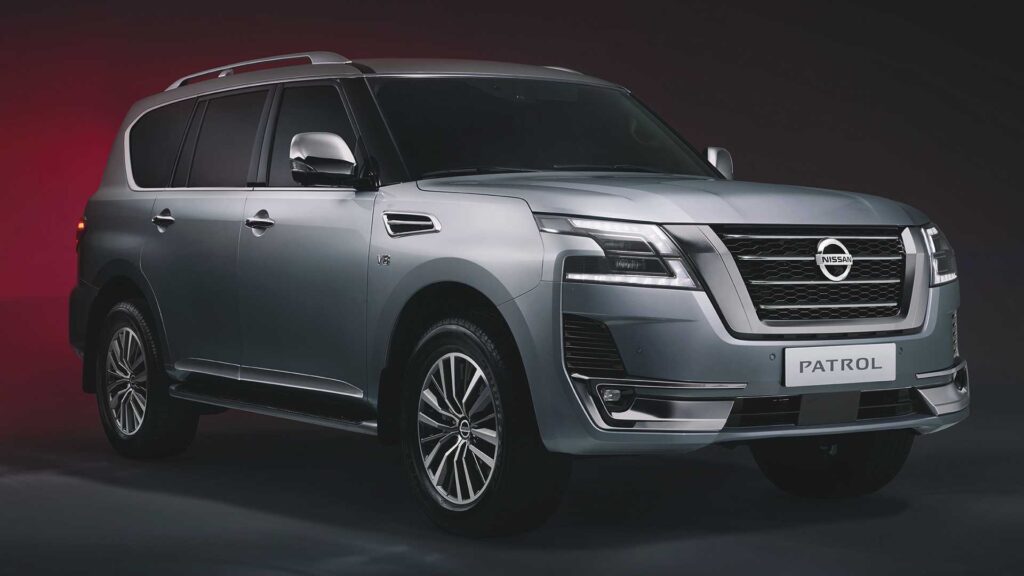 One description of Nissan Patrol's design is its big design. The only worry should be whether it can fit in your home garage. The Y62 Series 5, one of Patrol's models has dimensions of, Ti-L 5175 mm long, 1995mm wide, and 1955mm tall.
I can compare its face with a wall, with a broad and high bonnet. The roofline is flat which leads to a pure drop. The Ti model is sporty among the Patrol designs.
Patrol equipment highlights include leather trim, hill descent control, touchscreen satellite navigation, rear and front parking sensors, surround-view camera, automatic wipers and headlights, keyless start and entry, a six-speaker stereo, double-area climate control, privacy glass, and air acclimatizing vents.
Prado has great off-road abilities and durability. Over the decades, Prado has won many hearts for its strong design. Previous Patrol versions were more durable and strong than the current ones.
2. Pricing
Nissan offers two models of Patrol, Ti, and Ti-L. The two have seen their prices drop recently. The Ti prices start from $69,990, without on-road expenses. The Ti-L retails at $86,990, without on-road costs. When you look at the Prado 200 Series pricing, you'll see a different story.
The GXL, an entry-level model, goes for $82,000, while Sahara begins pricing from $92,500, both before on-road expenses. VX, which is a mid-grade, starts retailing from $92,000, both three models using petrol.
When it comes to pricing Prado seems more expensive than its competitor. Even its "low class" of Prado is more expensive than the best Patrol version.
3. Fuel Consumption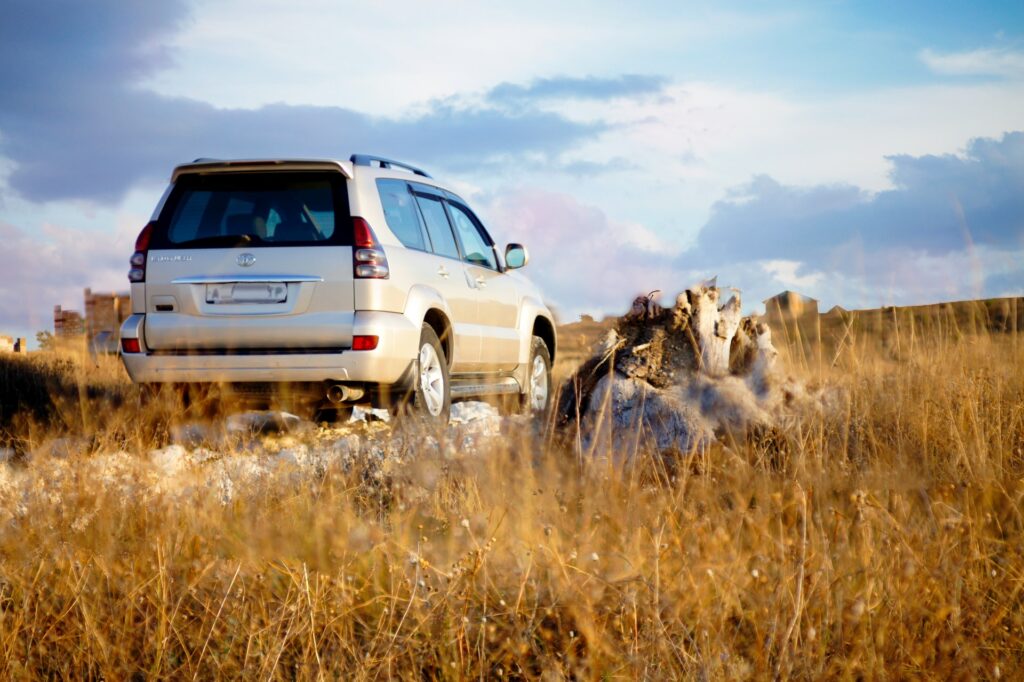 In terms of fuel usage, you will be surprised as you compare the two models. As a car owner, fuel expenditure is a priority. There is a significant variation since Nissan Patrol uses an average of 18.5 liters 100 kilometers while Prado has 13.0 liters per 100 kilometers. Patrol can carry 140 liters while Prado carries 138 liters. The Patrol has a safety of 50 kilometers having a 707-kilometer touring range. Prado has the same safety as Patrol but a 1012 kilometer range.
Toyota Prado has a fuel usage of 7.9 liters per 100km, the manual one. The automatic has 0.1 liters per 100km more usage, with 8.0 liter per 100km.
If you embark off-road, the consumption is likely to increase to like 11.5 liters per 100km. that is quite good considering the Prado's size. Towing can jump that figure up though not much high, it depends on the weight.
The Prado has a fuel tank capacity of 150 liters. That capacity will guarantee long-range mileage before another pump. However, if you use it to empty, expect a huge bill.
4. Safety
Prado
The model with a facelift went through a test in 2010 getting a five-star safety rating. Automatic versions have extra safety gear while the manual misses them out. This goes as a disappointment on the manual model.
The auto Prado has auto emergency braking and pedestrian detection ability, automated high-beam headlights lane departure warning, and adaptive cruise control. Every model has seven airbags, stability, and traction control. The VX has a blind-spot monitoring feature and a rear cross-traffic alert.
Patrol
All three rows of Patrol Ti come with airbags. It has also, rear and front parking sensors, and moving object detection. The Ti-L model has extra features over the Ti like lane-departure warning, intelligent distance control, and active brake assist.
5. Off-Road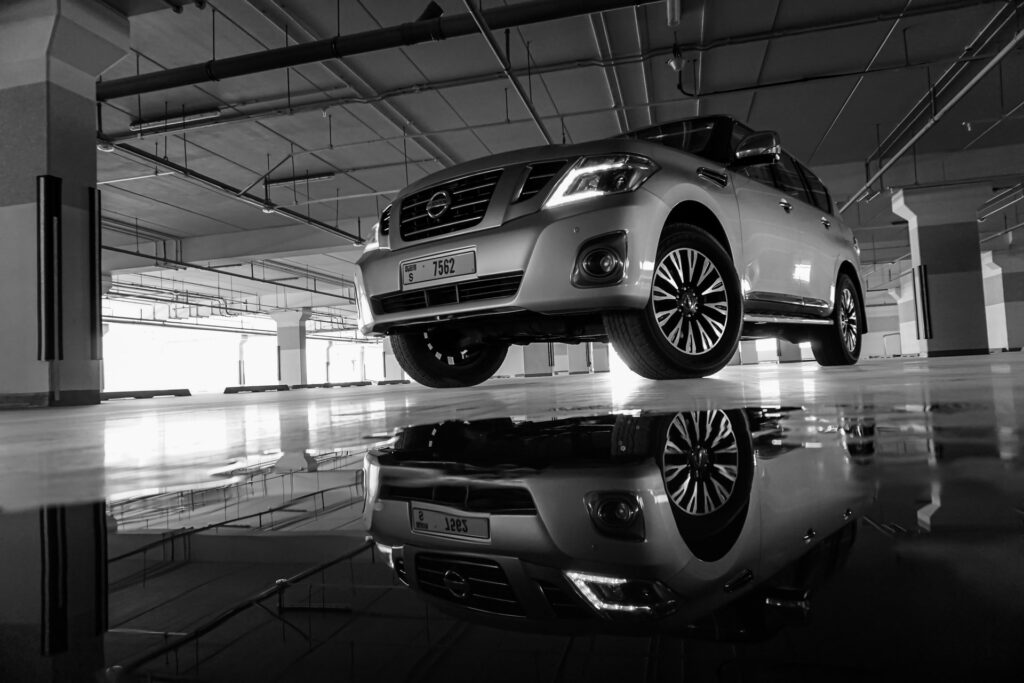 The Patrol's 4×4 system is easy to operate. You need to rotate the console-mounted control from Auto to 4H. This is for the 50:50 rotation spilled rear and front, then twist it another step to involve low–range. The stability control, rear diff lock, and hill descent control have different buttons. It has a 265/70R18 rubber.
The Patrol brand has incredible wheel drive despite the full independence suspension. It combines with actual traction control together with the locking rear disparity. This helps maintain frontward progress over a rough surface.
Prado
The off-road traction system is quite effective. The newton meters and extra kilowatts add significant oomph while on off-road driving. The model has an effective measurement of 219mm of ground departure, clearance, and approach. 30.4 degrees, 21.1 degrees, and 23.5 degrees of ramp-over angles. The wading depth is 700mm.
Conclusion
The two-car models have a reputable history of being among the best on road. With each having different and unique features over the other, it becomes really hard to settle on the overall winner. However, I know you can wisely select the best model depending on their unique distinctive features. It also depends on your budget, taste and preference, and the purpose of the car.