Safety data sheets are very important for companies that manufacture and import hazardous chemicals. This sheet is mandatory for end-users and employees, so they are aware of the protective norms related to these hazardous chemicals and precautionary measures needed to be followed while handling these chemicals.
Are you looking for professionals to handle your safety data sheets for your company? Maintaining your SDS periodically can be time-consuming, and you need a proper understanding of these chemicals so you can provide accurate and correct information. Visit here to get the best tools for maintaining MSDS so you can focus on your business operations. One-stop destination for maintaining your Safety Data Sheet.
What Is SDS?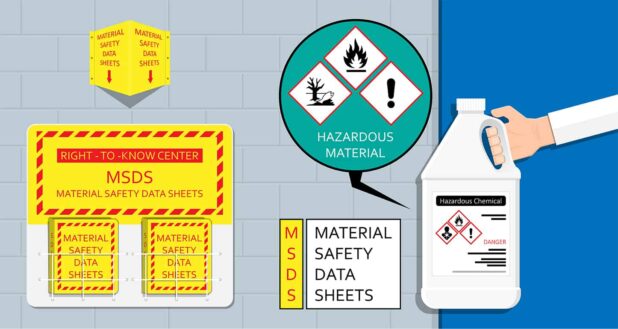 SDS or Safety Data Sheets, which is also known as Material Safety Data Sheets (MSDS), contains data that includes a list of chemicals along with their physical and chemical properties, environmental health hazards, protective norms to be followed for handling, storing, and transporting these chemicals with safety precautions.
These sheets include instructions for every single chemical on things like:
Personal protective equipment (PPE)
First aid training
And clean-up training in case of chemical spills and leaks
Safety Data Sheets are prepared by manufacturers and importers who manufacture or import hazardous chemicals. Every employer must provide SDS to their employees to provide them with sufficient information about these hazardous chemicals, safety precautions, and how to protect themselves.
What Is The Importance Of SDS?
SDS outlines the standard operating procedures (SOPs) when wearing PPEs, like face masks, goggles, gloves, face shields, gas masks, and hazmat suits, as you can see when you visit here. Workers should also receive proper training as specified on the SDS as the OSHA highly recommends increasing workers' awareness and improving skills when handling and cleaning chemicals.
Companies should have up-to-date SDS as OSHA requires to avoid dealing with compliance issues and hefty fines. With an SDS available at hand, workers can base their decisions on the resource, mitigating the risk of an incident.
Regardless of your industry, purpose, or company size, time is a valuable resource, especially for busy managers and Environmental Health & Safety (EHS) leaders who need to attend to different tasks throughout the day. Manually sorting through SDS binders to check what's not up-to-date or missing can be time-consuming, which can compromise overseeing and planning crucial safety initiatives.
EHS leaders can save time and effort by using the SDS software program, which is equipped with intuitive features and updates automatically. Because your SDS are contained within a secure database, there's no chance of information going missing. In addition, your employees can access the same data at scale with fewer resources to maintain and extra savings for your company.
How Often Do Safety Data Sheets Need To Be Replaced?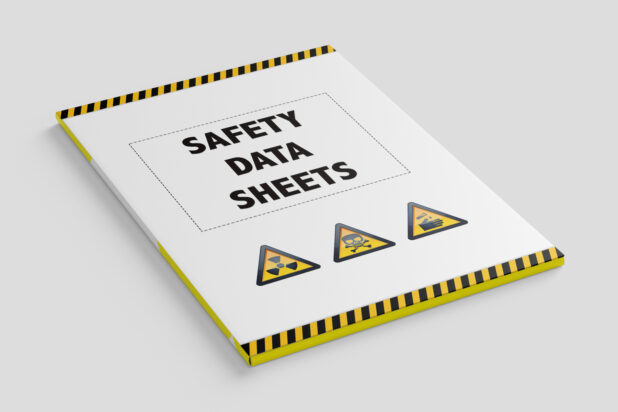 The frequency to replace safety data sheets depends on whether you are a manufacturer or importer and an end-user or employer. The SDS must be kept and maintained for at least 30 years or more. Every single employee must have knowledge of these sheets containing data on hazardous chemicals.
Manufacturers/ suppliers are supposed to review, revise and update the safety data sheets on a regular basis with all relevant information required to handle, store and transport these chemicals. Employers must provide SDS in handwritten format, printed form, or digital documents.
1. Manufacturers and importers
For manufacturers and importers, the specific SDS replacement norms are as specified by the Occupational Safety and Health Administration (OSHA). Ensure that the data provided in the safety data sheets is accurate and must contain scientific proof relating to the types of hazards.
If you discover any new or updated relevant information related to these hazardous chemicals, you should add it to the SDS. These data may include hazards that might occur from these chemicals and the protective norms to ensure everyone's safety. A manufacturer or supplier need not have to send the safety data sheets to its end users immediately. The data must be replaced before 3 months of discovering the information.
2. End-users or Employers
For end-users and employers, as per the regulations, you must provide every recently discovered information about these hazardous chemicals to your employees. Ensure that your employees can easily access the data. End users or employers should have the latest version of SDS. Request your manufacturer or importer to provide you with the latest safety data sheet. This will help your employees to work safely and take precautionary measures in case of emergencies.
What Are The Relevant Precautions Related To MSDS?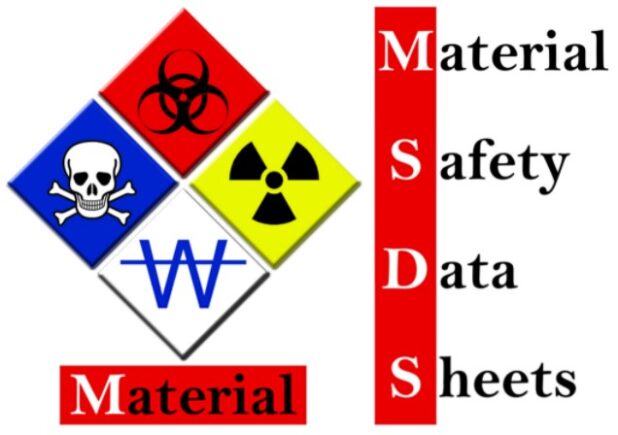 There are some relevant precautions related to safety data sheets that must be followed by the manufacturers, importers, or employers. These precautions include:
End-users or employers must download the latest version of MSDS even if the chemicals are not available currently at that moment. Also, safety data sheets from other manufacturers and chemicals you don't deal with must be kept and provided the same to the employees.
Ensure that the product name and data provided are accurate on the MSDS and must match exactly with the actual chemical name and its properties.
There must be a review of the MSDS by the manufacturer after a periodic interval. These sheets are not valid for a lifetime, and information must be reviewed and updated based on any discoveries on hazardous chemicals.
Manufacturers must ensure that they are providing a backup copy of the latest MSDS to their importers and end-users. Manufacturers/ suppliers can send it directly through PDF from your computer.
To identify these sheets and the information to your workers and colleagues, manufacturers must create special folders with labeled names that can be easily recognized.
What Are The Requirements To Update/ Replace SDS?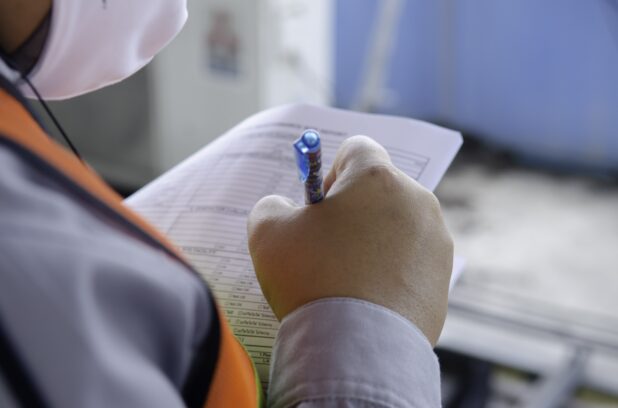 There are certain guidelines issued by Occupational Safety and Health Administration (OSHA) stating the requirements to update/ replace safety data sheets and labeling them. If you are updating the labels, ensure that the new and relevant information is accurate and complete data is available and communicated.
After updating the information it must be provided to the suppliers, importers, distributors, employees, and end-users, so they are well aware of the hazards and precautionary measures to handle them.
The labels of these sheets must be revised at periodical intervals or as soon as you discover any new information about any hazardous chemicals. Labels must be updated within 6 months of discovering the hazard information. After the period of 6 months is over, any chemical shipped must contain new information discovered by the manufacturer.
If the chemical is not shipped or manufactured at the moment by the manufacturer, even then, they must add any new information to the MSDS and labels. The sheets must be replaced before you start manufacturing the chemical again. And end-users and employers must have the latest copy of the SDS to provide to their employees.
The Bottom-line
The SDS must be replaced/ revised after a definite interval as per regulations provided by OSHA that describes Standard Operating Procedure in your workplace. You must also update the information provided on the safety data sheets within 6 months of discovering any hazard information about any chemical that you may or may not manufacture or import at the moment.
Hope after reading this article, you have a clear idea of what safety data sheets are and how often do SDS sheets need to be replaced.