Whether you're planning on moving to Richmond with your family or if you simply want to explore one of the oldest cities in America, there is a wide range of things that you'll love about the city. Besides having a rich history and being truly unique, there are also some really amazing bistro restaurants that you should choose to visit.
But, if you did some research, you most likely saw that there are hundreds of restaurants, which is why you might be wondering which ones are the best. Fortunately for all people that are wondering the same thing, our article can help! Here is a list of the top five bistro restaurants in Richmond that you should visit with your family:
1. "Hogs Head Cafe"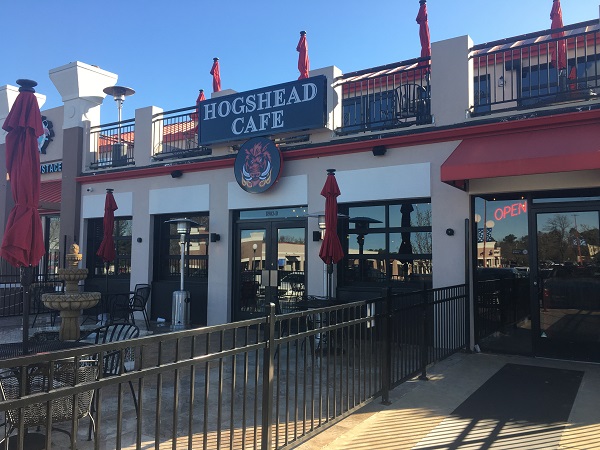 Located on W. Broad Street, the first place we'll mention on our list is Hogs Head Cafe, a cozy diner that manages to attract thousands of customers with its delicious Southern meals, burgers, and of course, ribs. Don't be surprised by how large the portions are – which is why you might want to split it with one of your family members – and also, don't forget to try their amazing homemade sauces.
Besides offering Southern meals and burgers, you should also opt for trying some of their salads – if you aren't up for eating the juicy meat they prepare – and when it comes to refreshments, you might want to opt for trying some of the draft beverages they offer. The specialty of the house is a deep-fried hot dog that comes wrapped in some really delicious bacon, hence, don't forget to try it if you choose to visit this diner.
2. "Lunch, Supper"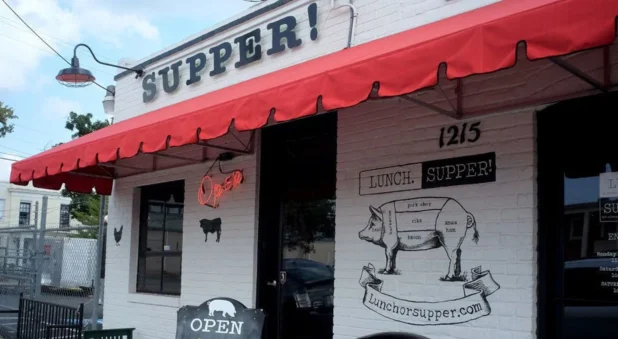 This unique and somewhat quirky bistro restaurant was established a decade ago, and it often gets a wide array of positive reviews that state how creative and mouth-watering their dishes are. Now, this place is, perhaps quite different from all the others we'll mention, mostly because they don't offer meals prepared by using one technique – such as deep-frying food – instead, they opt for using all techniques available, including smoking, boiling, frying, and baking food.
Another thing that is worth mentioning about the place is that it has a completely unique and creative menu, which basically means that you won't find traditional meals on it, instead, you could, for example, choose to try some pork rind nachos or a crab cake benedict. Also, they strive to be Eco-friendly and completely green, which is why the owners of the bistro choose to grow their own veggies and herbs in the garden located in the back of the establishment.
3. "Saison"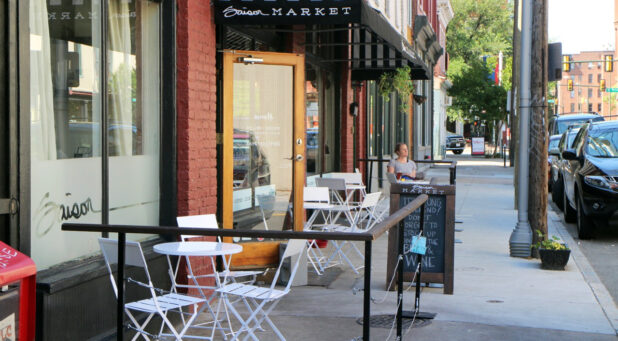 If you or one of your family members like arts, you should definitely choose to visit Saison while walking through the Arts District in the city. It's a gastropub, which means that you could choose to try some amazing beverages while munching on some Latin and Southern dishes prepared by some of the best chefs in the area. Now, it's a bit different than the other bistros mentioned, mostly because it doesn't offer fancy and perfectly curated dishes.
Instead, you could opt for trying some meals that'll go perfectly with the beverages you opt for consuming, which suggests that the food will appease your palate. It has a completely relaxed and cozy atmosphere – no formal attire needed – and you shouldn't visit this establishment without trying their staple dish – fried chicken. It'll be mouth-watering and crispy, yet at the same time completely tender inside, so, don't forget to try it!
4. "Spoonbread Bistro"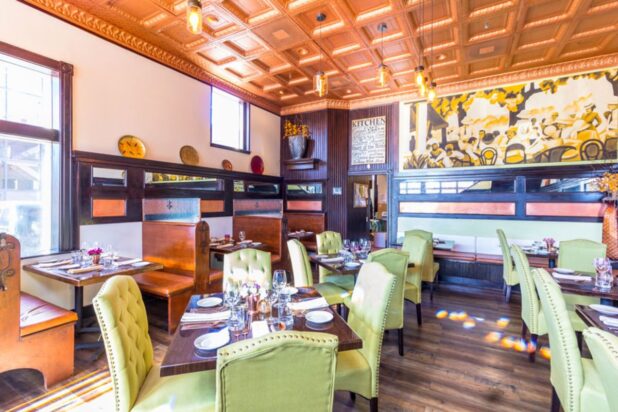 Spoonbread Bistro is a place that doesn't only offer traditional Southern dishes, but you could also try some truly amazing European meals while there. The atmosphere is completely modern and relaxed, and the menu will feature their staple dish, which is, of course, spoon bread. Don't worry, it isn't bread, instead, it's more like a souffle and because of this, you'll have to eat it with a spoon, instead of a fork.
If you're looking for a modern, yet rustic restaurant, this is definitely the place you should head to, but you should know that there is also a Spoonbread Bistro Deux. Hence, if you called and didn't find an available table in one of their establishments, you could always try calling and reserving a table at the other one. For more information on their menu and establishments, you can check out https://spoonbreadbistro.com/
5. "Cobra Burger"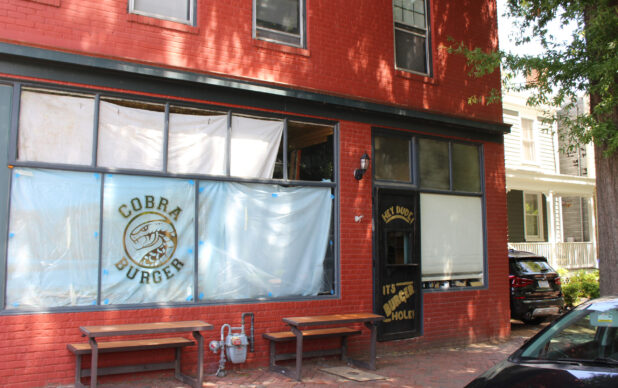 If you and your family love burgers, you should know that this bistro is one of the best places to get a delicious burger. Now, although it's quite small, the bistro manages to attract and captivate thousands of guests with its rich burgers combined with some really mouth-watering, thick french fries. Also, the staff members are all polite and friendly, and the place almost always plays rock music, hence, if you're looking for something different, this is the place you should choose to visit.
Although they offer a wide array of burgers that you could try, you might want to try their staple dish called the sting ring burger. The meal comes with hand-cut French fries, the burger will be juicy because of the cheese, pickles, and onions, all of which are placed in a soft steamed potato bun. Additionally, if you need a place to sleep while in Richmond, there is a hotel nearby, so, after the delicious lunch, you can head there to relax.
Conclusion
No matter what reason you have for visiting Richmond, you shouldn't forget to visit one of the establishments we've mentioned above. Not only will they all offer mouth-watering, delicious, and diverse meals, but they also offer unique beverages and desserts that'll make your dining experience so much better.
Since you've now learned what are some of the best bistro restaurants that you should visit while in Richmond, don't lose time. Instead, go through our list once more, research what each of the restaurants has to offer, and then reserve a table at one of the best bistros in one of the oldest cities in America.