There are millions of restaurants all over the world, but only a fraction of them are places where children can be equally treated and satisfied as adults. If you want to create a safe space for your youngest customers and their parents, you've come to the right place. In this article, we are going to talk about some of the main requirements for a kid-friendly restaurant, and we are going to tell you which things are a must-have if you want to be the best in the business in your area.
1. Having a kid's menu
The number one thing you need to think about when starting a kid-friendly restaurant is a kid's menu. We focus on so many other things that we tend to forget about the basics. You cannot tell parents to bring their little ones to your business if you don't have the right meal to provide for them. When creating the kid's menu, make sure you add foods that are attractive for the young ones, but that are also nourishing as well. Keep in mind that even though most of your young customers won't be able to properly read, you need to implement images so they can see what their meals are going to look like.
2. Child-sized portions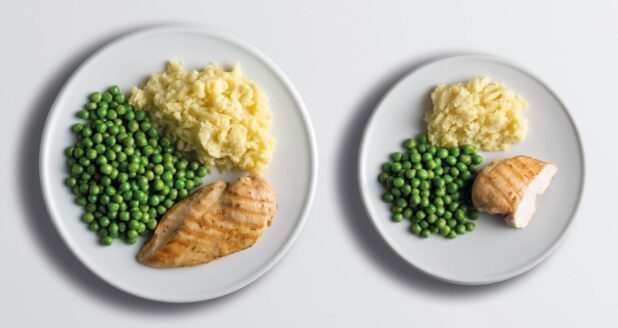 While we are talking about the food, you need to also think about the portion sizes. You cannot give kids the same size plates that you would give to adults, and at the same time, you cannot charge their parents the same that is going to be half-eaten. Instead of asking the adults to finish the meals that their children had, it is better to create smaller-size options. You can play around with this, and you can create separate options for babies, toddlers, preschool children, as well as teenagers. Explore all options and see how that works for your brand.
3. High chairs
Another thing that you need to always provide in your place of business is high chairs. They are needed for toddlers and their parents and they are going to make the feeding time much better. You should also consider booster seats to make the whole restaurant even more practical and don't forget to pay attention to the fabrics as well as the colors. You need to choose items that are going to be durable and easy to clean, and the colors need to be attractive for the little ones without taking too much of their attention.
4. Appealing plates and utensils
We are all aware that children are visual beings, and if they don't like how something looks, they are not going to even try to taste it. We mentioned that you need to create special menu items and that you need to pay attention to the portions and how you present the dishes, but you also need to pay attention to the plates and utensils as well. Opt for materials that will not break or become a hazard if they fall, and incorporate fun shapes and forms that are going to be inviting for the little ones. Try out new products and designs, and see the amazing response you are going to get.
5. Playground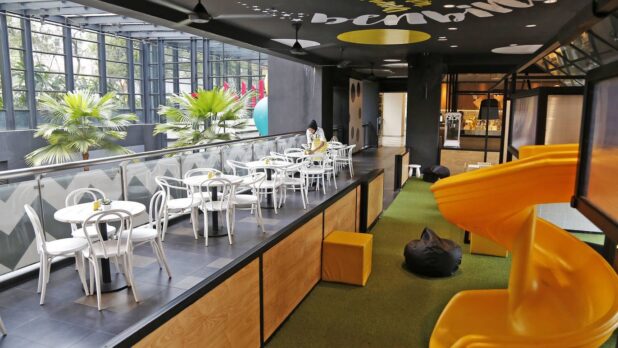 This is one of the most important things that you need to do. Even though a playground is not a must-have, it is definitely a should-have. There are many benefits from this, starting from having a nice and active area for the youngest customers, up to creating a space where the kids can have fun while the parents can eat their meals in peace. As you can see on Kaebel Leisure, there are many different types of products you can go with depending on the size of your space and your preferences, and these are suitable for all children, starting from toddlers up to kids that are already in school.
6. Engaging activities
Except for a playground, you need to create some engaging activities for the kids. There are going to be some moments when some children are not going to be in the mood to be too active, or they may not be feeling well enough to climb up and down. Because of that, you need to be prepared with other things, such as coloring stations, or you can even add board games, put toys around, and so on. You don't have to include too many things, just keep in mind that not every child is the same, and they need to have a variety of activities available to choose from.
7. Facilities and restrooms fitted for small children
When we think about creating a kid-friendly place, we tend to think about the food and the fun that they are going to have but one thing that is also extremely important is the restrooms. You need to provide changing stations in all bathrooms, both for men and women, and you need to create toilets and sinks that are going to be fitted for children as well. They need to be able to reach the faucet and soap on their own, and they need to feel like they can do many things with just the supervision of their guardians and parents.
8. Trained staff
Finally, no matter how much time, money, and effort you put into the place, if there is no staff to go with it, it will all be to no avail. You need to train your employees to know how to communicate with the little customers, as well as with their parents. They need to know how to engage the children, how to communicate options, and how to serve them in the best way possible. It may take some time and effort to train them, but it will all be worth it.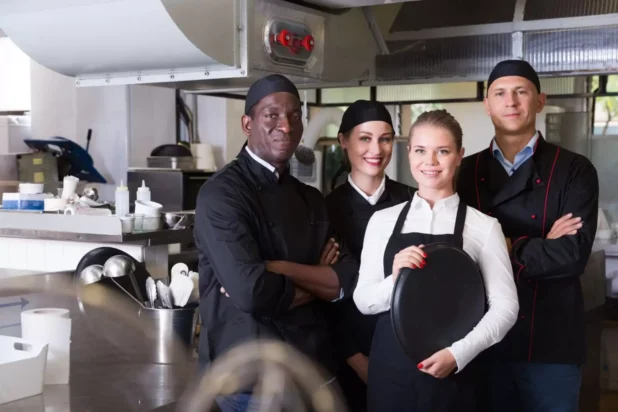 In addition to these things, you can also implement devices such as tablets and TVs so that the kids can be entertained, but try to steer away from technology, or at least don't fully rely on it. Parents are going to be grateful if you provide interactive entertainment than just a screen. Nevertheless, sometimes kids are used to watching a show while eating their meal, so have it as an option. Always check your ratings and reviews, follow what guests are saying, and know that there is always room for improvement.