If you have to find a retirement community for your elderly loved one, it's highly possible that you feel completely overwhelmed and confused by the number of different options you can choose from. After all, you'll probably want to choose the best and most suitable living option to ensure that your loved one is comfortable, but more importantly, cared for.
This is why you might be wondering whether or not there are some things that you have to focus on while browsing through our options. To put it simply, yes, there are some things that you need to focus on, and to make things easier for you, we've compiled a list that'll help you throughout the entire process. Here is what you have to know:
1. First Things First – See What Options You Have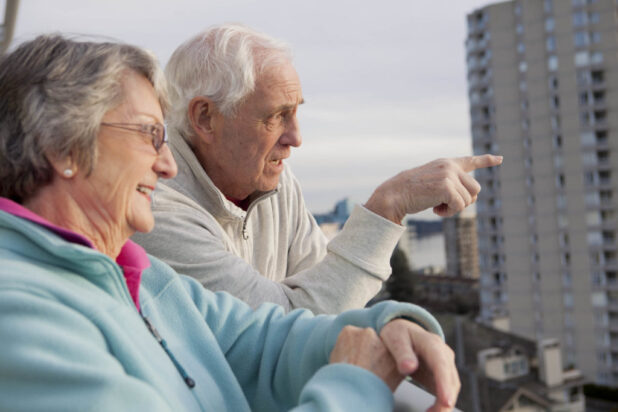 Retirement living communities is just a simple term that is commonly used for describing a living option, however, it covers several types of communities. Because of this, the very first thing that you must focus on is to determine what your options are, and from there, you'll be capable of making a suitable decision. So, some of the most common retirement living communities include the following:
– An Independent Community – this particular option will provide your loved one with a maintenance-free life, meaning that they won't have to worry about removing snow, mowing the lawn, or repairing things in their homes. There are also various activities that you loved on can enjoy including outings, events, programs, and so on.
– An Assisted Living Community – these offer the same services mentioned above, however, it's suitable for people that need help with bathing, taking their medicine, and dressing up. They also provide dining and a wide range of social and fitness activities carefully chosen to suit your family member's needs.
– A Skilled Nursing Community – if your family member needs round-the-clock help and assistance, then this option is suitable for you, mostly because they'll have access to nurses and doctors 24/7. The nursing oversight will make you rest assured that your loved one is taken care of by experienced, trained, and skilled individuals.
– A Memory Care Community – lastly, if your family member suffers from illnesses such as dementia or Alzheimer's, these programs will provide them with 24/7 monitoring and care. Besides caring for your loved one, they'll also focus on activities that are directed towards their condition, thus, they could, over time, get better.
2. Opt For a Location
Once you determine which community is suitable for your loved one's needs, your next step is to determine the location of the facilities. For instance, organizations such as SiennaLiving have facilities all over Canada, which makes it easier for families to choose a location that is close to them. This is why you have to also consider how far or close you need your loved one to be. Also consider the climate, nearby buildings & landmarks, as well as entertainment venues and hospitals.
3. Research, Research, And Research a Little Bit More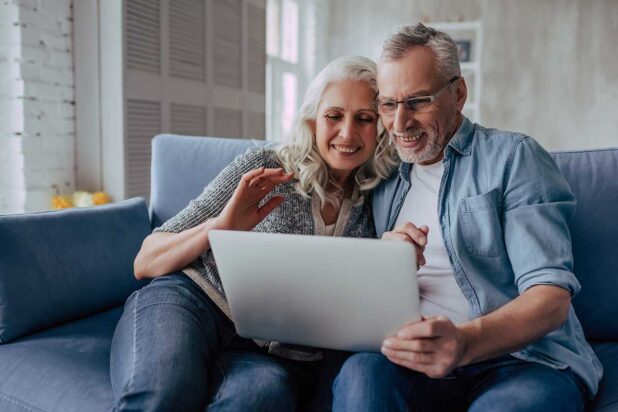 By now, you've probably narrowed down your list of potential communities, and if so, you must thoroughly research it. Now, this doesn't mean that you should simply browse their website, instead, it means that you need to also read the reviews left by previous clients. By doing so, you could decide whether or not they had a good experience, and if there are more negative than positive testimonials, opt for a different retirement community.
4. Determine How Much You Can Spend
After you're left with several options, you'll have to determine how much you can spend. After all, these communities can be extremely expensive, thus, you cannot really make a decision without considering your budget. If possible, talk to your other family members in order to make a plan and together with them, determine how much you can all spend. Once you do, you can schedule visits to the residential complexes, which leads us to our next point…
5. Schedule Visits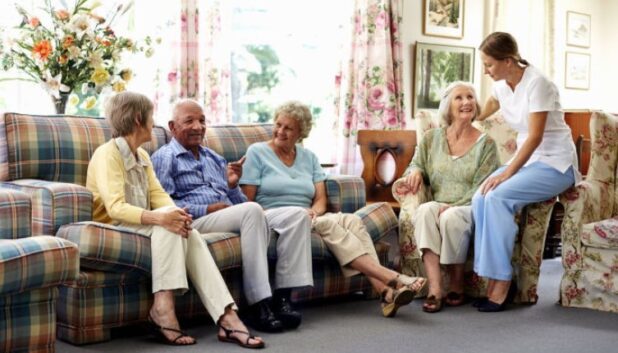 If you have narrowed down your list to one or two community homes, you should schedule visits. This is, perhaps, a step that you shouldn't skip, no matter how quick you require the entire process to be, mostly because you'll want to take a tour and see how and where your loved one will be living. Additionally, by doing this, you'll be capable of learning whether or not your family member will feel comfortable while living there.
6. Ask as Many Questions as You Want
If you and your family members are taking the tour together, you should ask as many questions as you want and have. Besides talking directly to the retirement home representative, you might also want to talk a little bit with the residence, mostly because their experiences will reveal exactly what you can expect. Also, ask about the amenities, activities, and events that they offer, especially since this will help you make a choice.
7. It's Won't Be Worth it to Make a Quick Decision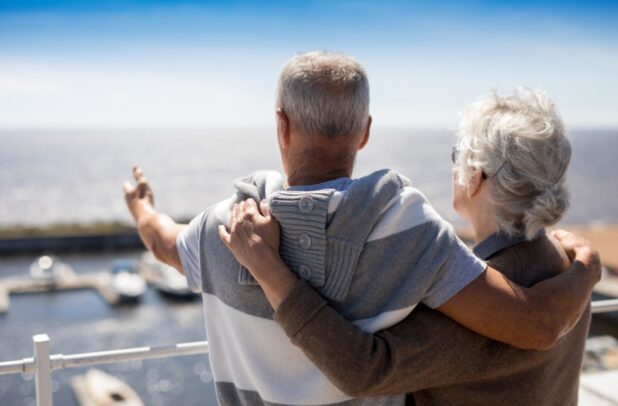 Last on our list of tips, but, perhaps, equally important as everything else we've mentioned is the fact that you shouldn't make a quick decision. After all, you'll want to have some time to weigh in all the options, and by doing so, you could guarantee that you don't make a mistake. In the meantime, you might want to talk to the staff as well, just to ensure that you have someone to answer your questions if you haven't remembered it for the first time around.
Conclusion
It won't be easy for you to choose a retirement living plan for your loved one. However, by choosing to follow most or all of the tips we've mentioned above, you'll certainly make the entire process simpler, but more importantly, you'll ensure that you choose a suitable option for your family member.
Since you now know some of the most important things that you have to focus on when looking for a retirement residence, don't lose time. Instead, you might want to return to the first tip we've mentioned, go through it once again, and then determine which community is the best.