Women are undoubtedly among the most valuable people in our lives. Each of us has one or more women that we can't imagine living life without. You don't have to wait for Mother's Day, Christmas, or their birthdays to make them feel special. You can surprise them anytime, and one of the best accessories you can give them that could last a lifetime is a wristwatch.
One of the famous yet affordable brands with high quality is Tissot. The brand has been in the industry since 1853, and since then, they've been creating remarkable timepieces. If you are in the market, whether for yourself or a woman that you love, TheWatchCompany.com is an established and trusted store where you can conveniently buy these exceptional Tissot watches online, sparing you the hassle of visiting a physical store. Here are the four newest models of watches that they have created just for the ladies.
1. Tissot T-Trend T035.210.66.051.00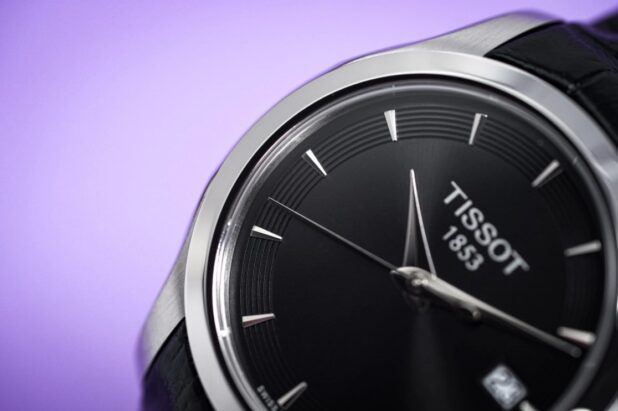 This model is one of the newest ones from the Tissot T-Trend series, perfectly made for ladies. This timepiece is considered one of their luxury-designed watches because it combines white and black and crystal-decorated bezel surrounding its black Analog dial.
Inside the dial are stick-style hour marker indexes and a pair of dauphine hands made with silver stainless steel. The dial also has a date window feature located on the watch's 3 o'clock. This elegant-looking dial is placed on its 32 mm stainless steel case with a solid back. The straps of this watch are made of crocodile leather in black color, which matches its black dial.
The movement caliber is ETA Caliber F05.111 with a diameter size of 23.03 mm, and it has three different jewels. The watch has a reserve power of 26280 h, and in addition to this is a water-resistant feature of 100 meters.
2. Tissot T-Classic T101.917.11.046.00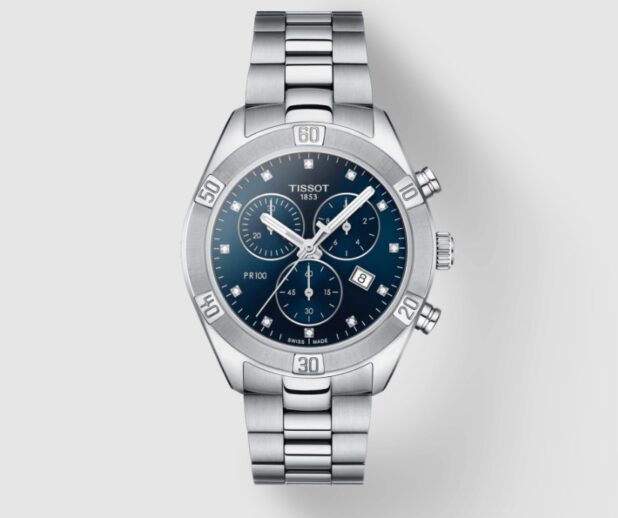 This model belongs to one of the latest designs of the T-Classic series by Tissot for ladies. This watch is a perfect accessory for hardworking and goal-oriented women out there because of its stainless steel body in silver tone.
This timepiece has a blue dial with a luminescence finish, and it has diamond hour marker indexes and a pair of luminous silver-tone hands. In addition, this timepiece has three subdials to help you track with accuracy the seconds, minutes, and hour. On top of that, there is also a date window at 3 o'clock.
The beautiful dial is on top of its stainless steel 38 mm round case with a solid back. The bracelet and buckle are made with stainless steel material silver. The watch has a movement caliber feature of G15.212. AA and a water-resistant feature of 100 meters.
3. Tissot T-Classic T132.010.11.331.00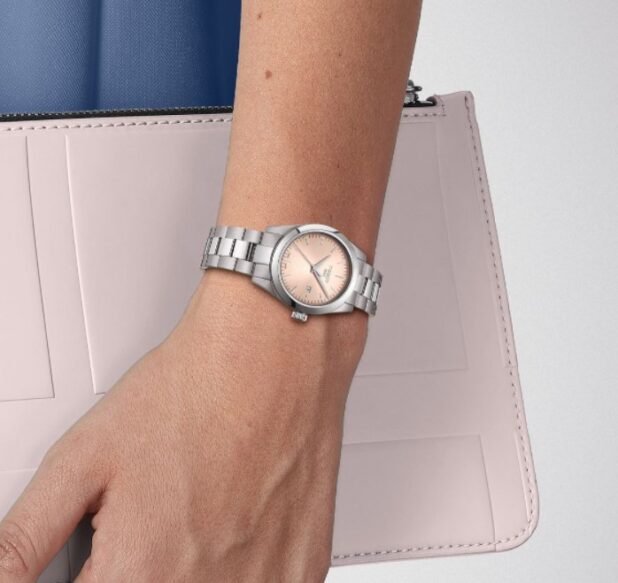 This timepiece is one of the new T-Classic series just for the ladies. It has a feminine design, making it a perfect accessory for casual attire. This timepiece fits best for young ladies because of its pink-colored dial. Inside its dial is a small date indicator window on its 3 o'clock.
The hour marker indexes of the watch and its hand markers are made with stainless steel in a silver-tone. The case is 17.2 mm round in stainless steel material, same with its bracelet and buckle. The silver body and the pink dial of the watch make it look feminine and cute.
This watch has a caliber ETA 03.111 with three jewels on it. It also has a water-resistant feature of 100 meters, making the watch a good accessory for outdoor activities.
4. Tissot T-Classic Mother of Pearl T086.207.11.111.01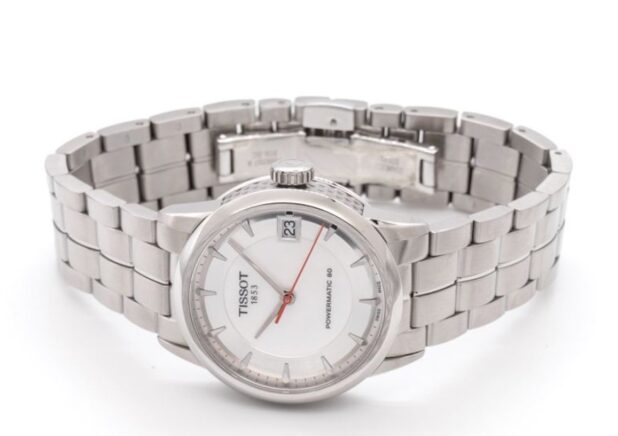 This watch is one of the best designs of the Tissot T-Classic that goes with any age because of its whole silver body. The watch is also a good pair of accessories for formal wear and casual ones. It has a stunning pearl dial placed on its 33 mm round stainless steel case.
Inside of its beautiful dial are stick-style hour marker indexes and hand markers in silver-tone. In addition, this timepiece has three outstanding features, such as a date window located on its dial near 3 o'clock, a water-resistant feature, and a movement caliber of ETA 03.111 with a reserve power of 80 hours.
Crucial Tips for Buying a Lady's Watch
It can sometimes be a little tricky to buy a lady's watch, whether it's for yourself or someone special. That is why we whipped up a list of three tips that can hopefully help you buy the best watch for her!
Know the Ideal Size and Shape
Even though women's watches typically range from 27 to 34mm in diameter, more and more women are starting to like watches with dials of up to 38mm. If it's a surprise gift, the wisest way to determine her wrist size is to request someone to ask or measure her wrist secretly on your behalf. It would be ideal to do it weeks before your purchase, so your recipient won't find it too suspicious.
Otherwise, another safe way to decide is to observe her choice of timepieces, whether she's into small or big, and round or square dials because whichever size and shape she often wears could be her preference.
Consider the Wardrobe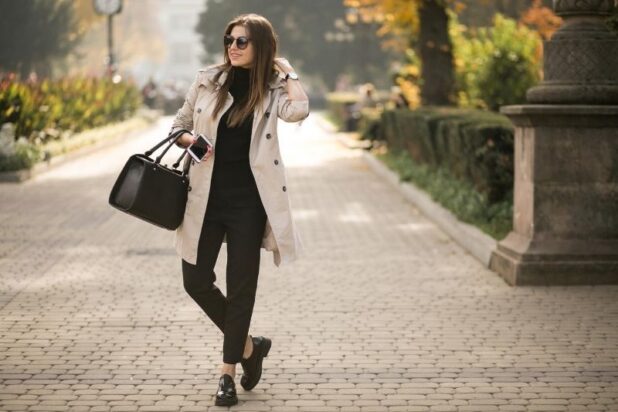 Another factor that should help you pick out a watch is the wardrobe. While it may seem safe to buy a predominantly pink timepiece for a woman, it would be best if the wearer is into flamboyant or street-style fashion. It can also jive well with outfits of cream and white, among other muted light colors. On the other hand, a silver watch would be perfect if the wearer loves minimal outfits that come in colors, such as navy blue and black, among different dark muted colors. When in doubt, rose gold is the best color that goes well with almost any skin tone or outfit.
Buy From Reputable Online Sellers
Going to a watch boutique may sometimes be trouble for busy professionals and entrepreneurs. So, if you'd like to receive any timepiece at your doorstep, you can always purchase online.
Takeaway
The Tissot watches for ladies are not that expensive, but they are very durable, and they are all created with high-quality, long-lasting materials. Giving your special woman in your life with the Tissot lady's watches is one of the best things you can do for her.
This brand has hundreds of watches for the ladies you can choose from depending on their style and preference. The ones mentioned above are a few of their new models.