We all need an income. Usually, it comes from a job, some decide to create a business. However, then there are some people who keep their eyes open for passive income streams. It can be investing or writing a book or creating an online course – anything that you can sell more than once. Can print-on-demand drop shipping also become a passive income? Let's figure it out in this article!
What is print on demand?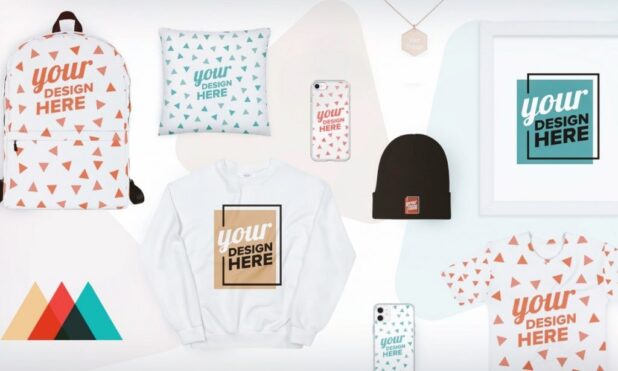 Print on demand is when a supplier is printing your product only when there is an order. They do have a stock of t-shirts, hoodies, sweatshirts, and other items they print, but they all are like blank canvas. You have probably done this before – either printed a t-shirt for a friend on his birthday or worn a custom bachelorette party t-shirt. Both of these items were printed on demand.
But that is just one item! How does it become a business?
There are companies that are print-on-demand suppliers. Yes, you can print just your one custom-made friend's t-shirt with their services, but you can also become their partner.
For example, you have an amazing design in mind for a t-shirt. Let's say it is fun saying. You find it funny, your neighbor finds it funny, even your girlfriend finds it funny. You think – I should put that on a t-shirt and sell it to people! And voila! You have an idea for a print-on-demand drop-shipping business. All you need to do is to create a design and a platform from which to sell your products, print on demand supplier will do the rest – print it, store it and even ship it.
What work will you need to put in?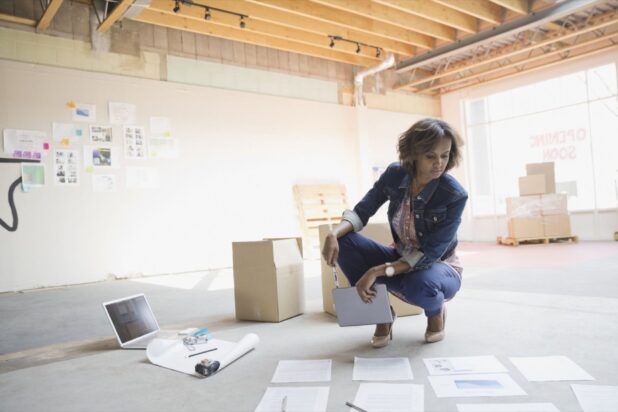 Starting a business doesn't stop with opening it. You have to invest a lot of time, energy, and resources needed to improve your business and keep income flowing.
1. Create a website
You will need a platform where to sell your product. It can be a website or a social media shop on Facebook or Instagram. For a website, you can choose Shopify, WordPress, Squarespace, Wix, or anything else you find easy and comfortable to work with. Be sure to set up everything from payment methods to digital tools that will help you to be visible on Google and other search engines.
2. Find print on demand partner
To have a successful print-on-demand drop-shipping business, you will need to have a reliable print-on-demand supplier or partner such as Printseekers.com.
When looking for a partner, always check their references, and don't be afraid to straight up say you are looking for a partnership and would like to hear their offer.
3. Create beautiful designs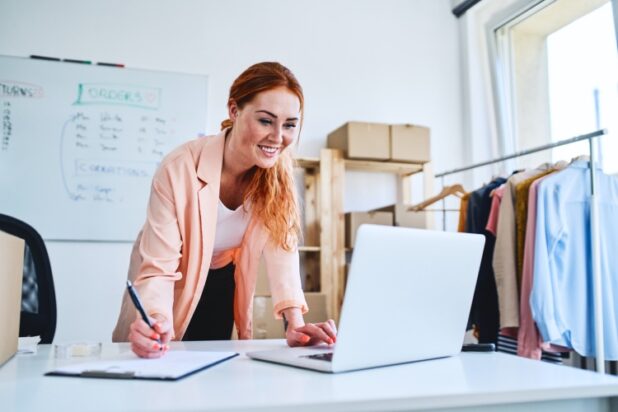 Now that you have a print-on-demand partner, it is time to start working on your product. Your main uniqueness and edge in the market will be the designs you print on the apparel, so you need to make sure they are amazing.
If you are not a designer yourself, consider hiring one on a project basis. A designer can help you create eye-catching designs as well as give insight on where the design might look best on the clothing. Don't rush this step, but also make sure not to go into perfectionism. It is better to have a product out there than to never get it out of the creation phase. After all, only time (and customers) will tell what they like best.
4. Create a marketing strategy
No business can thrive without a proper marketing strategy. You don't just open a business and leave it like that. Make sure you know what your audience is, what they like, and where they hang out online. If you are not a marketer yourself and don't really want to learn the twists and turns of marketing, you can hire a specialist to create a strategy for you. Don't worry even with a strategy on hand there will be plenty to do for yourself.
When does it become a passive income?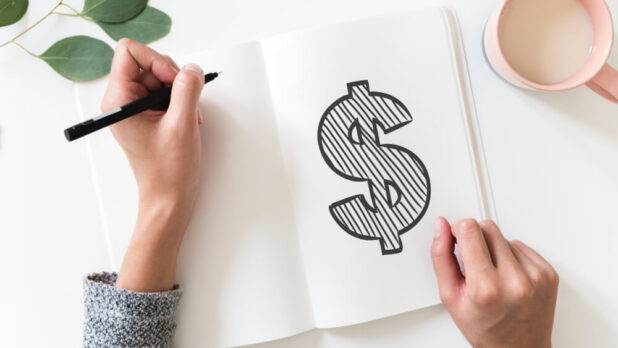 As you might get the feeling already, at first it is not a passive income business. What makes it potential for passive income is the fact that you don't need to maintain a warehouse or even an office. To make it really passive though, you will need to work for it the first months or years, but later this business can work for you.
Think about webpage traffic
To have buyers, you need them to be on the webpage where you sell your product. For that, you need webpage traffic. Part of your marketing strategy should definitely be SEO and maybe even Google advertising. When there is big enough monthly traffic, you will feel like you "do nothing" but orders just come in.
Hire help as soon as it is possible
When you can finally hire someone who will do all the work for you and you still have profit after paying their salary, that is the moment you can call this your passive income. Even if orders from your website go straight to the print-on-demand supplier (this is the best option if you are going for a passive income!) you still need to think about customer support on your end and social presence. People need to know your business is alive and thriving! And for that, you need someone who will keep an eye on this well-oiled machine you call your print-on-demand dropshipping business.
How long will it take before you start earning money?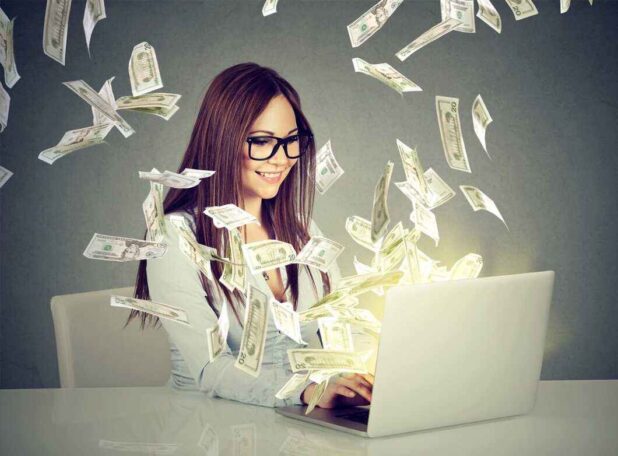 You might even earn the first dollars the first night your webpage is up, but definitely keep in mind that it will take time to earn some real money. A year is definitely a good mark to check how things are going and does this still feels like a good business. Are you bringing in more than spending? Are your sales numbers growing? If all seems good, just keep working and soon you will be able to retire from this business and just cash out your yearly dividends.
What are the best products to print on demand?
Still, one of the best products to print on demand is a t-shirt. People love them! They are on-trend and you can choose a variety of designs that will go with a t-shirt. You can also consider:
• Stickers
• Tote bags
• Wallpapers
• Posters
• Canvas
For who prints on-demand, income can be passive from day 1?
If you already have a big following online whether you are a company, influencer, Youtuber, or any other online or offline personality, you can make your own merchandise and use a print-on-demand supplier to handle it, print it, and ship it. Since you already have an audience, you can make this your side business and benefit if someone finds it interesting.
Is it worth it? Is it a profitable business even if you start from scratch?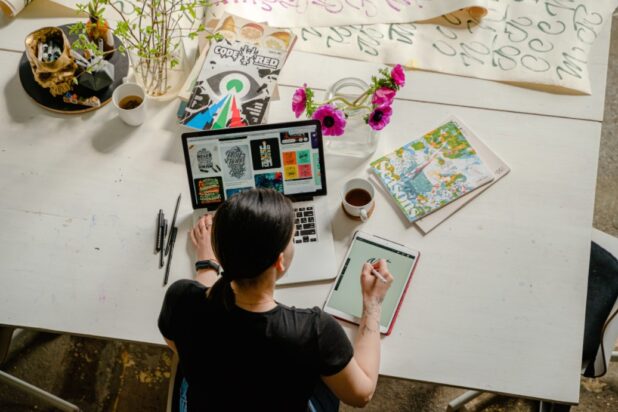 Every big, successful business starts small. Starting from scratch is a normal occurrence, considering that not all business owners have the right skills, resources, and knowledge when they first start. Out of the many possible businesses you can have, investing in print on demand drop-shipping business can be profitable as long as you plan things well.
The first few steps are usually the most challenging ones, but this phase is also crucial and can make or break your business. Even if you start from scratch, being persistent and determined to improve can bring back profit you never thought possible. So yes, print on demand business is a profitable business.
Summary
Even though creating something new can be scary at first, not starting at all won't help you either. If you are curious about print-on-demand business, make the effort – try it! It is one of the rare businesses where you need very little initial capital to start, so it is perfect for beginners. Mostly likely at first it won't be a passive income business, but over time it can quickly turn into one.