Moving is quite a stressful process – it involves packing, organizing, scheduling, and tons of your time and money. It is, however, something most of us will face at least once during our lifetimes.
Thankfully, there are a couple of things you can do to make it all a bit less overwhelming, especially if it's your first time doing it.
Here, we'll provide you with the best tips on making your house move as simple as possible.
So, without any further ado, let's get right to the bottom of it!
1. Start early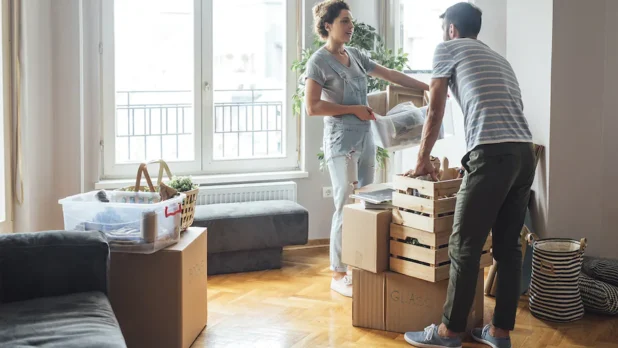 The earlier you start preparing, the easier your house move will be. As we've already mentioned before, moving takes a lot of time and energy. You shouldn't be making any last-minute arrangements – everything needs to be planned out in advance.
So, unless you're already short on time, make sure you start organizing your move as soon as you can.
2. Get rid of the things you won't need
Once you start creating your moving checklist, you'll probably realize you have tons of things you don't even use. Taking time to pack these things only to get rid of them once you've settled in your new home would be a huge waste of time.
Instead, start donating, selling, or gifting everything you're not planning on using in the future. In this way, you'll simplify the packing part of your moving process, making everything a bit easier to handle.
3. Choose your boxes wisely
You can't start packing until you've gathered your supplies – you need moving boxes! Make sure you get them in different sizes – heavier items like books and tableware should be packed in smaller boxes, while your blankets and linens can go in larger boxes instead. If you're carrying breakable items, ensure you mark the boxes properly.
All of this will make your moving experience much easier later on, especially if you're transporting your belongings by yourself.
4. Pack the essentials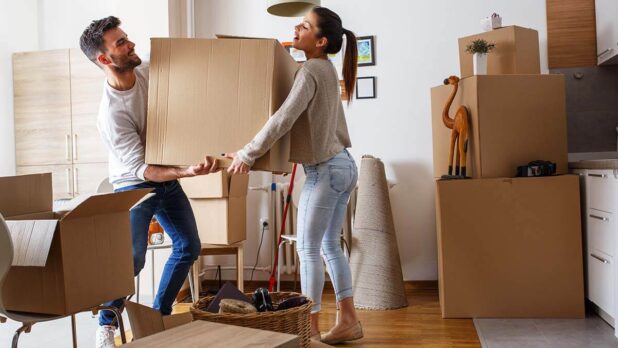 The moving process doesn't end once your belongings are transported to your new home. You'll need to unpack all of those boxes first! Chances are you'll need at least a couple of days to get it done.
In the meantime, you'll need access to some of the belongings you consider the most essential for your daily life. Things like your toothbrush, medication, and a change of clothes shouldn't be buried deep in one of your boxes. Instead, you should pack them in a bag or a suitcase from where you can easily access them once you arrive at your new home.
5. Book your moving services as early as possible
Professional movers can help you finalize the entire process without much effort on your part. If you're planning on hiring such a service, remember to do it as early as possible. In this way, you'll ensure they're available when it suits your specific moving schedule.
Apart from that, you might be able to hire them at a discounted price as well – the earlier the better! Now, of course, you have to make sure you pick a quality moving service above all else. Read their reviews and ratings online and compare different companies until you find something that fits your needs (and your moving budget!) properly.
If you're interested in learning more about professional moving services, you can do so at https://m25group.co.uk/.
6. Use colors
As we've already mentioned before, unpacking is as equally exhausting as packing. If you have a lot of boxes with you, make sure to color-code them, whenever possible! It won't take too much of your time, and it will allow you to recognize which box goes where at a glance.
All of this will help you unpack extremely quickly, so you'll be able to start enjoying your new home much earlier than you may think.
7. Be positive!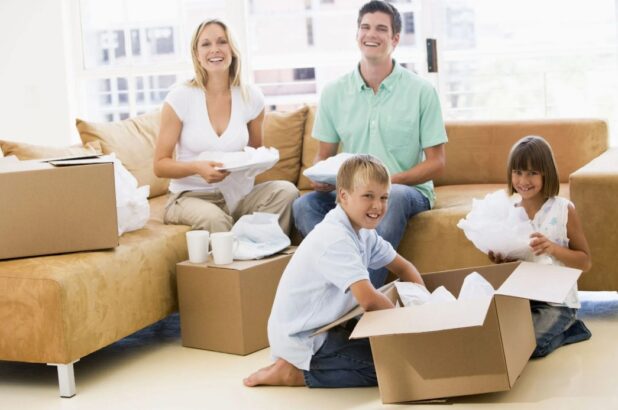 Yes, moving can be quite chaotic at times. You'll probably feel overwhelmed and exhausted at certain moments. However, you also have a lot to be excited about! A new home can also mean a new beginning for you and your family. As long as you keep this in mind during the moving process, you'll be able to stay calm and collected no matter what happens.
As simple as it sounds, keeping a positive mindset can save you from a lot of stress and anxiety when you're relocating to a new home.
8. Notify important contacts about your address change
Make sure to notify all relevant utility companies before officially changing your address. The same applies to your bank, the post office, and even the city council in some cases!
We advise you to make a list of everyone you should notify about your move before you start packing. Making those important calls is quite easy to forget when everything around you is in utter chaos!
9. Don't forget to say goodbye to your loved ones
If you're moving far away, you're probably not going to see your friends and family who are staying behind for a while. Don't forget to schedule meetings with everyone as soon as you can. You don't want to miss seeing someone due to conflicting schedules – make those calls right away!
10. Pick the right removal van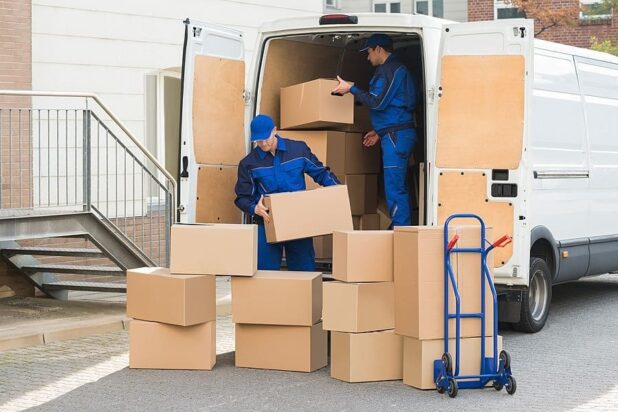 Lastly, if you've decided not to hire professional home removal services, make sure to rent out a suitable moving van. It should be spacious and sturdy enough to be able to transport all of your belongings as safely as possible. Do your research until you've found something that suits your needs and preferences properly.
The bottom line
Moving doesn't always have to resemble a horror story. Yes, it's stressful and chaotic at times, but as long as you're planning everything ahead and using the tips we've provided in this article, we're certain you'll manage to handle it with minimal issues.
Either way, make sure you start with the process as soon as you can. The earlier you start organizing your house move, the quicker you'll be settled in your brand new home.