End-of-lease rubbish removal is a task that is often ignored until the last minute. When you move home, you have to clean your old house from top to bottom to prepare it for the next tenant. This means all the broken furniture, piles of clothing, and smashed crockery have to be removed.
Yes, obviously — the best way to move out from a property is to get a professional rubbish removal contractor.
However, finding a good removalist is not the option. In fact, the majority of people try to take care of this task on their own. So if you are moving out from your rented property, then here are some of the most important things to keep in mind during the end-of-lease rubbish removal.
Top 7 Things to Keep in Mind
1. Let your landlord know: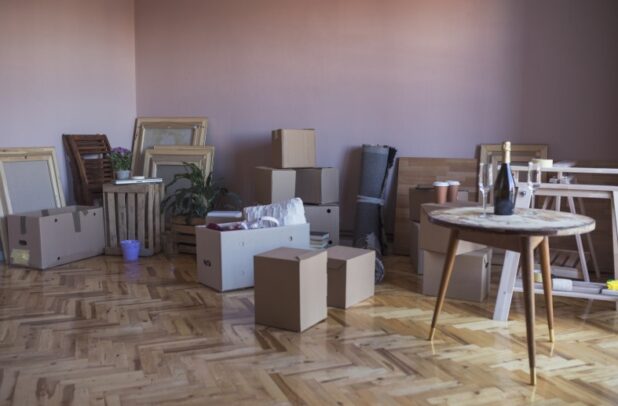 If you are moving out of your rental property, you will probably need to give your landlord some notice. While some landlords may not require notice, others may require you to give notice before moving out.
A majority of landlords require at least 30 days' notice. Check your rental agreement to find out what notice is required by your landlord. It may be worth it to write a letter to your landlord to notify them that you will be leaving.
2. Clean your home:
As the lease comes to an end, you have to take care of many things — from making sure you have all your possessions to finishing up the cleaning.
This is an excellent time to put a lot of work into making sure the home is as clean as possible. The landlord will take a look at the house to ensure that you have left it in a good state. They will look at walls, floors, and windows — all of which should be spotless. It is the least you can do before you leave a home that you have been living in for several months or years.
3. Cleaning all the appliances:
As discussed in the last point — you should clean everything before moving. The last thing you want to think about when you are moving is cleaning the items left in the house.
There are several appliances in your home that can be cleaned if you have little time. Some of the appliances you need to clean when moving out are the refrigerator, stove, oven, and microwave. You don't want to leave a mess in your home when you move out and make things difficult for the new tenants.
4. Make sure to do all the repairs: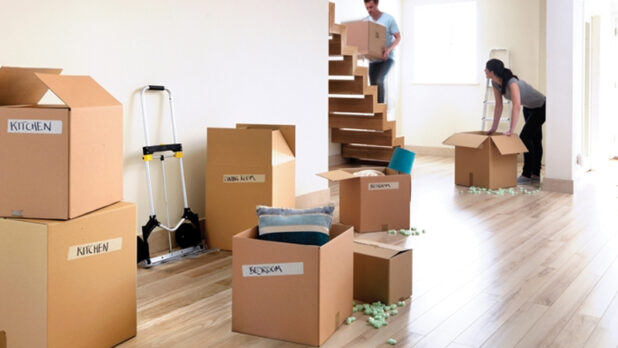 Moving day is almost here. The boxes are packed, the truck is loaded, and you are sweating. You are just about to get your keys to your new home. But wait! There is one more thing you have to do before you can move in.
If you are renting, you need to get the landlord to repair the damages before moving out. This is the absolute last thing you want to have to do. Hence, make sure to fix all the damages, such as broken windows, damaged paint jobs, broken tiles, etc.
5. Group the fragile things together:
It's always a good idea to move fragile things together in the same box. For example, if you're moving glassware, it makes sense to move all the glasses in the same box, even if they're stacked in different directions.
If you're moving plates, it's best to stack them in the same direction. If you're moving dishes, it's best to stack them in the same direction. Reason? — if the box accidentally gets jostled or dropped, then all of your dishes or glasses won't be broken.
6. Last moment rushes:
Moving is stressful enough. Add to that the last-minute rush to pack up the rest of your things, and you have a recipe for disaster. It's effortless to get into that last-minute rush, especially when you are moving across state lines. You may have had a delay in receiving or returning your rental truck. You may have forgotten to pack essential items for your move. Or, you may have just procrastinated.
Hence, if you have a lot of stuff to get rid of, you have to get all the things done on time and deal with it in a tidy and efficient manner.
7. Finally, why not have a quick double-check?
Just like making a checklist before packing your bags, double-checking everything at the house before leaving is always a good idea. Not only will you get to make sure everything is in place, but you can also avoid any damage to your home and belongings, and you get to take one last look at the house that you've lived in for a while.
Wrapping Up!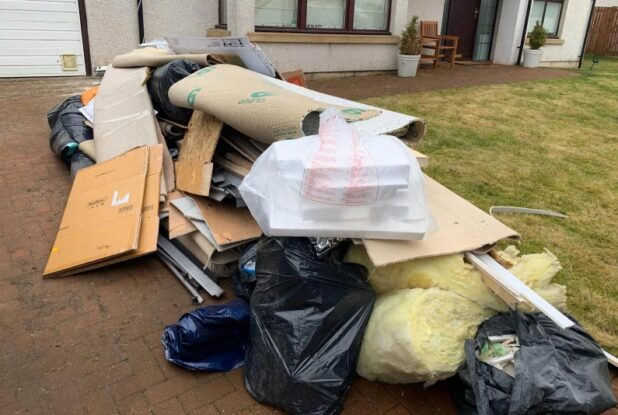 Moving out can be so much fun. But, before you get to the fun part, there is the bit about cleaning up your apartment. We all know how much stuff we can accumulate in our homes, especially if we live in the same place for a while.
Unfortunately, you can't just chuck it into the river or leave it for the backyard magpies to take care of. That's where rubbish removal services like Good-Bye Junks come to the rescue. If you're moving out of your home, Goodbye junk is always here to help you out!
Furthermore, if you have any doubts regarding the above blog, we would love to solve them in the comments section below!