The clothing industry is always evolving and developing, but sometimes, we look back at things that were popular in the past, and we choose to reuse them and make them trendy again. Some pieces were so good that they cannot just be left in the past, and no matter if they were popular several decades, or several years ago, they always find a way back to our wardrobes. There are many things that are coming back, and this year, one thing that you should look out for is the loafers. In this article, we are going to talk about some of the reasons why loafers are back in style in 2023.
1. They are comfortable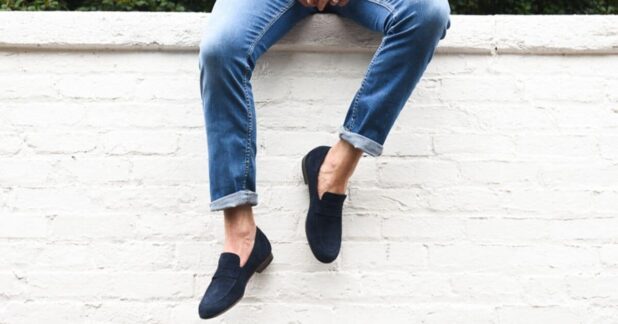 One of the biggest reasons why people love these shoes is because they are comfortable and still stylish. We are all taught that if we want something to look amazing, we will have to adjust to the idea that our feet are going to hurt during and after we wear them. For many years, we all accepted that, and we had to smile through the pain. However, as time goes on, as users who spend hours each day wearing the same shoes, we decided that we don't want to be in pain anymore, and we want something that looks good and feels good.
This is where the loafers come into play. They are extremely comfortable, and they will not make you feel any discomfort when you put them on in the morning, and they will not get tighter or make you feel pressure no matter how long you wear them. They are made to help everyone feel better, and there won't be any pressure points that could lead to discomfort, irritation, or even wounds.
2. They can be dressed up or down
When we choose the right shoes for our needs, we usually divide them into something that can be worn every day, and something that is made just for special occasions. We tend to purchase one or two pairs of those special shoes, and pretty much forget about them for months, and even years. More often than not, we end up spending too much money on things that we don't use, and we regret that decision every time we see them.
The great thing about loafers is that they are going to complement your outfit and they are going to just help you accentuate everything else that you are wearing. You can put them on when you are keeping your style casual, or you can combine them with an evening outfit that is professional.
3. There are many different models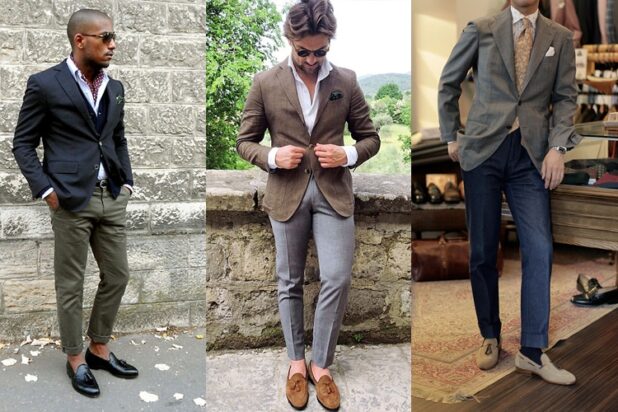 Many people believe that these shoes come just in one model and they are all the same with some slight difference. In reality, there are so many different types stating from the traditional type, up to the chill model, formal, and even casual and professional looks that will help you create the outfit you want to wear.
As you can see on the Bruno Marc website, you can choose not only between so many different colors and styles, but you can also opt for loafers that are with specific design and accent points or models that are more toned down and not too noticeable. It is all up to you and what you want to get, and you should know that no matter which type and model you choose, you are not going to regret your decision.
4. They look trendy
When we think about good pieces of the outfit, we usually believe that we have to spend thousands of dollars on one piece if we want it to look trendy and stop-on. If you have never bought loafers before, then we have some amazing news for you – you don't have to spend thousands, or even hundreds of dollars to get comfortable shoes that are of high quality and that will always look trendy.
You can find many different pairs that won't cost you more than 50 dollars, and even though you can easily find something that comes with a bigger price tag than that, you are not bound to spend hundreds if you don't want to do that. They will always look like they are much more expensive than their actual cost, and they are going to make you feel like you are worth a million bucks.
5. They will match your style, no matter what it is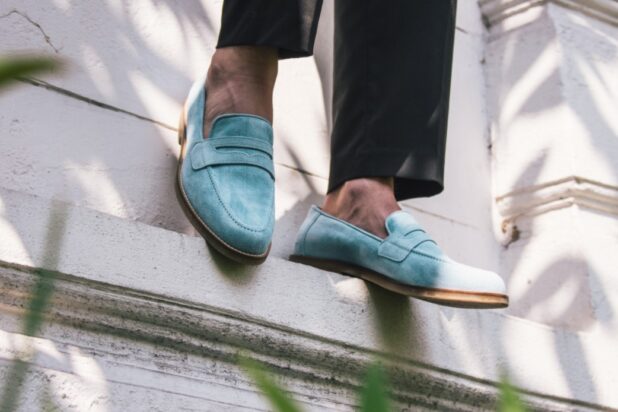 Another reason why these shoes are back in style in 2023 is that you can easily match them to anything you are wearing, and you can use the same shoes for daytime and for a night out. You can put them on for work, no matter if it is a casual day at the office, or if you have an important meeting, and you can also wear them on a date or when you go out with your friends. They are versatile, and no matter what your style is, they are going to complement the outfit.
Not many shoes can do this, and not many models can be reused for different purposes, so if you don't already own at least one pair, you need to think about what your next step would be. They come in many different colors, and if you want to be a bit edgier, then you can opt for a model that is brighter and louder and that will be the focal point of your outfit.
As you can see, there are many reasons why this model is coming back in style, and one thing that you need to know is that they are already a classic and will not go out of style. Even if we forget about them for a year or two, we will always come back to them. So, you can reuse the old loafers that you wore a few years ago, or you can start expanding your views by purchasing a new model that will make you feel better, more comfortable, and trendier. Make sure you opt for high-quality materials, and that you order from a trusted store that will help you experience the best with these shoes. They are popular all over the world, amongst everyone, so that should be a reason enough for you to give them a chance if you still haven't.