Looking stylish is not about wearing the latest fashion trends, the most expensive clothes on the market, or mastering complicated styling tricks.
Truth be told, being stylish has nothing to do with your bank account, body shape, or lifestyle. Being stylish is a way of dressing that flatters your body while remaining authentic, bold, and confident.
Stylish doesn't mean trendy!
A stylish woman is not necessarily wearing the latest fashion trends, or what's 'IN' this season. For example, if you don't feel comfortable in bootcut jeans, then by all means do NOT wear them just because they are trending right now. If you want to show off how trendy you are you might want to check out some fun socks from Porter Reid.
You should never dress to please other people, or what you think they might like. The only person who should be happy with your choice of clothing is you!
If you feel good in a pair of flared jeans, then by all means wear them and don't let anyone tell you otherwise. After all, the taste is subjective; everyone has their own style preference.
Do not obsess over fashion rules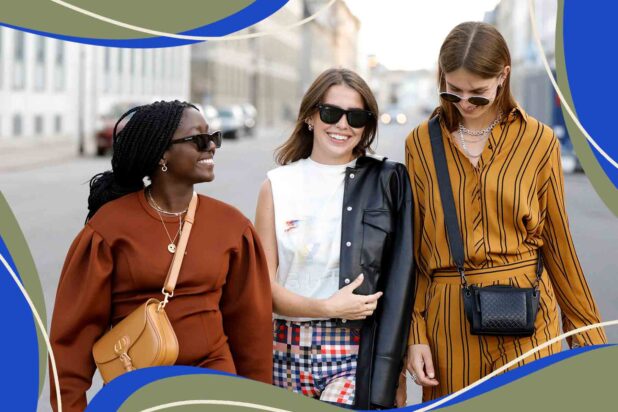 There are a lot of fashion 'rules' out there, and frankly, a lot of them don't make any sense. Why should you always wear something in an odd number? Or how high heels will instantly make your legs look longer? Fads come and go, so do not obsess over them!
Remember that style is subjective. Find what works for you, and then stick to it .
What is the ONE key tip to being stylish on a daily basis?
The number one tip for always looking stylish is to wear clothes that fit your body perfectly. Follow this simple rule, and watch as your wardrobe transforms.
Clothes have only one purpose – to express ourselves. So, the actual MUST component of being stylish is confidence.
We had a conversation with Revir's founder Rebecca Grewal, you can check their online store here, and we have prepared a simple yet practical and easy-to-implement list of 4 fashion tricks that will help you look more stylish every single day. Yup, you read that right – no more, I have nothing to wear in the morning drama.
1. Think of your building blocks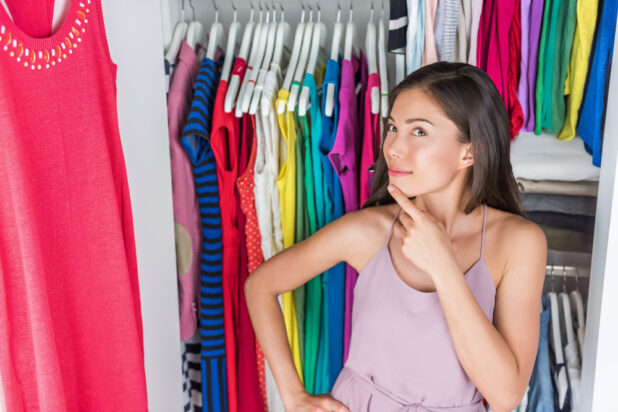 Building blocks are everything – they can make or break your style.
Just think how many times you stood in front of your wardrobe, pulling your hair because you had nothing to wear (when in fact, your wardrobe is full of clothes), just because your favorite pants and white tanks were on a dry cleaner. Yikes!
To avoid situations like this, you need plenty of building blocks that go with everything and can be beautifully upgraded with some style staples. Building blocks include:
Those skinny jeans you love.
The pure white tanks that go with anything.
The beautiful cashmere sweaters that you love for any occasion.
That blazer we can live without.
And…all other pieces you can easily combine and make an outstanding outfit.
Why are building blocks so important?
Maybe you are wondering why we are putting such a great emphasis on building blocks. Well, it's because if you don't have that cashmere sweater, for instance, you cannot build 4-5 outfits, and that's limiting, especially if you want to look stylish.
And with building blocks, you can easily add your uniqueness and create several outfits. So, it's really important to have more of your favorite building blocks. Think about it – what do you wear most often? What's constantly in the washing machine? Get more of those items that you can easily combine and create different outfits.
2. Get rid of dresses that you don't wear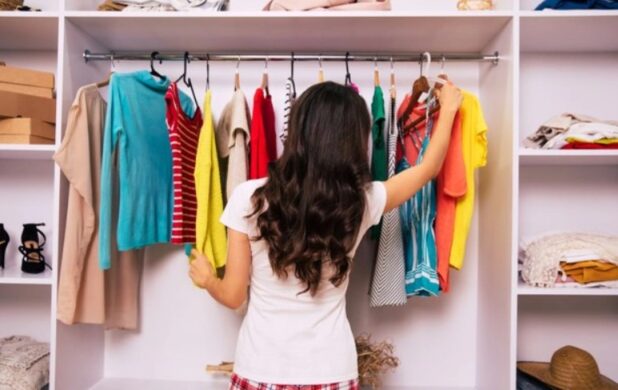 Clothes wear. Admit it – we all have clothes in our wardrobe that you will never wear, don't look good on you, or are just worn out.
You don't need a lot of clothes to look stylish – just a few quality pieces and textures will do the trick.
If you wonder if a particular piece is worth keeping in your wardrobe, you can always ask your bestie, your mother, sister, or daughter…they will always tell you the truth no matter if you like it or not.
Or…
You can try our simple "wow test." The wow test is this – do I love that garment?
Quickly – yes or no?
If you don't love your clothes, just don't wear them…it's simple as that. And if it's a new garment, you can always give it as a present.
Admit it, we all have been there- buying clothes just because they fit or are on a bargain. But if your clothes don't feel like you, don't make you smile, or feel like the truly confident, beautiful, and amazing you, then it's not worth wearing.
3. Upgrade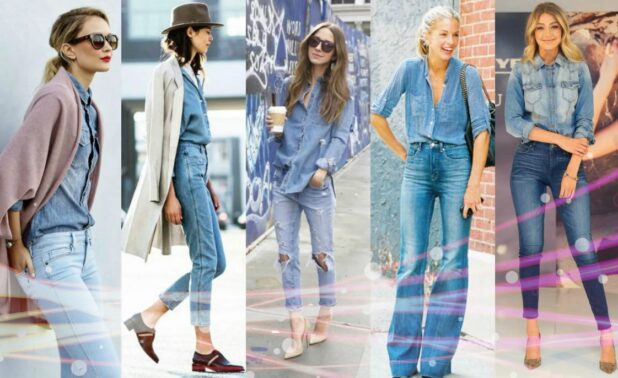 Style staples are those things that take your building basics will take them to the next level and tie them into a completely gorgeous and stylish outlook. Remember – less is more.
This fall, three things will automatically upgrade your outfit and make you look more stylish: a quality handbag, a coat, and shoes. And speaking of quality bags that can instantly make your look more classy and chic, we would recommend taking a look at the B May Bag – LG Strappy Pouch in Embossed Gator. This bag is true magic and will instantly elevate your style.
4. When in doubt, wear black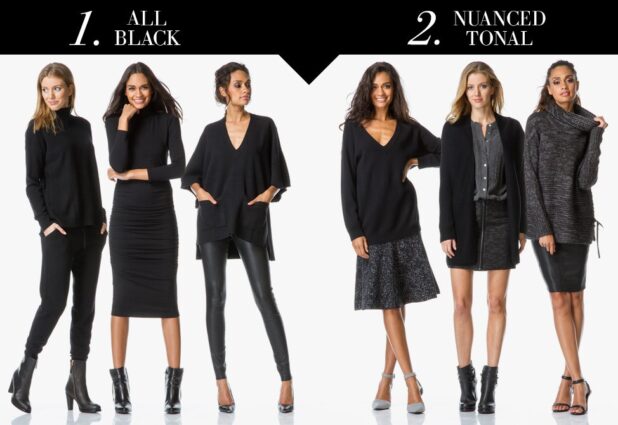 What's more classy than our beloved little black dress? Applicable for all occasions – from the casual walk with your friends at the park to the fancy cocktails in the late evening (and everything else in the middle).
And if you don't like the little black dress, you can always grab your favorite black cashmere sweater and easily combine it with anything your heart desires.
Black has the power to make you chic and classy. Oh, and it's absolutely amazing for all those curves we all have and want to hide a little. Plus, black is never out of style, and this fall continues to be among the favorite colors of many leading designers. So, remember, just wear black when you want to look more stylish and doubt what to wear.
The bottom line
As you can see, style is not hard to achieve. All you need are the clothes that make you feel authentic, beautiful, and confident. Follow the four tips above and see how you will look more stylish every single day.
Read Also:
5 Mistakes to Avoid When Styling a White Dress Shirt