Biography
In the spring of 2011, the public was shocked by the news – Hollywood actor, politician and bodybuilder Arnold Schwarzenegger, who is an exemplary family man, has a 14-year-old illegitimate son from a former maid. After the discovery of such details of the personal life of " Terminator ", his legal wife Maria filed for divorce, even though she had 4 children together. Now grown up Joseph Baenu is actively compared with the young Arnold and is called the "real" son of Schwarzenegger.
Childhood and youth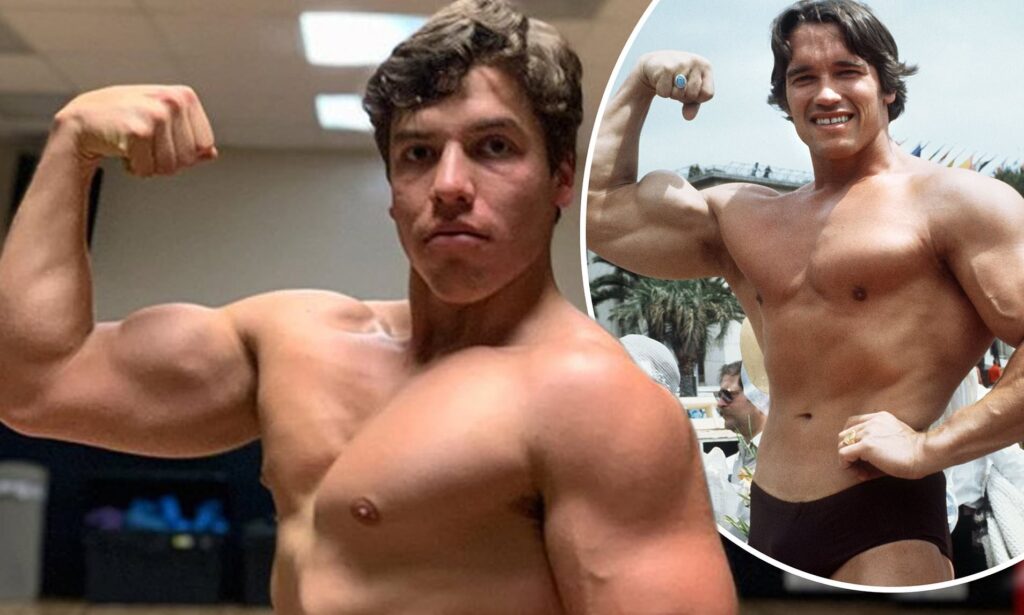 Joseph Anthony Baena was born on October 2, 1997, in America, California, as a result of an extramarital affair between Hollywood actor Arnold Schwarzenegger and a housekeeper in his house – Mexican Mildred Patricia, who has been cooking, cleaning, and doing laundry for 20 years.
She was practically a member of the family. At this time, the woman was officially married to Rogelio Baena, and the man was married to Maria Shriver. By the time Joseph was born, Schwarzenegger and his wife already had four children together. The TV journalist and bodybuilder have been an enviable couple since 1977 – they just dated for 8 years, after which they were legally married for 25 years.
In the 1980s, Arnold won the title of "Mr. Olympia", after which cinematographers drew attention to the muscular handsome man and began to invite him to their projects. In the blink of an eye, yesterday's athlete became the idol of millions, and his creative biography was replenished with dozens of films. He admired fans not only with his acting and pumped-up body but also with the ability to be an exemplary husband and father.
Maria herself guessed that the housekeeper's son is also the child of her husband – an obvious external similarity made itself felt. Together with Schwarzenegger's wife, Mildred's husband, and after that the whole world, also learned about the extramarital affair. It was rumored that Arnold himself did not know for a long time that he was the father of another child.
While this scandal flared up more and more, Joseph, meanwhile, grew up with a keen and well-rounded nature. He studied well at school, was fond of sports, was engaged in charity work in parallel with his studies at a prestigious university. At Pepperdine University in Malibu, the young man studied business management. He was a sports star, taking part in student festivals and physical competitions.
According to some reports, Arnold Schwarzenegger, perhaps, would not agree to accept the fact of his paternity, if not for the decisive pressure of his legal wife. Subsequently, the actor took good care of his former mistress and their common child: in 2010 he gave them a house in Bakersfield, California, helped with finances, and presented expensive gifts. Recently, Arnold and Joseph have been in an excellent relationship, full of mutual understanding. The former governor of California is in all likelihood proud of his youngest son.
Maria and Arnold divorced only 6 years after the official separation. The process became a painful test for both "Terminator" and Shriver, and for all five children. However, despite all the difficulties, the former spouses remained on good terms and still support each other.
Body-building
Joseph Baena followed in the footsteps of his famous parent, he is making amazing progress in sports, giving preference to bodybuilding. On his personal page in the social network " Instagram " the young man regularly shows photos from relaxing on the beach and from training, as well as his muscular body.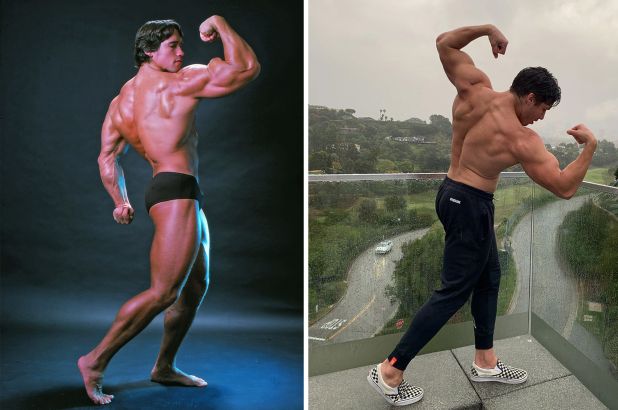 Personal life
Joseph Baena is single, but until recently was in a relationship with Savannah Weeks. She is the holder of the title of "Miss Malibu – 2018" and "Miss Arizona". According to foreign media reports, young people began their romance in 2017. It is not known for certain whether Arnold Schwarzenegger's son is in a relationship now, but it is hard to believe that such a wealthy and ambitious young man does not have a girlfriend.
Joseph Baena now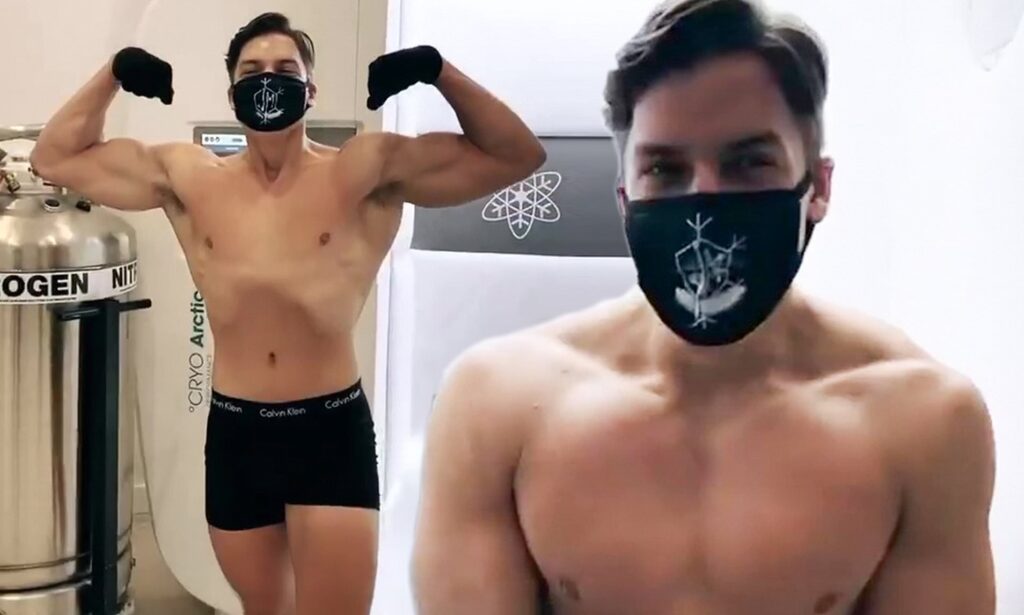 In 2019, the 21-year-old guy has not yet had time to act in films like Arnold, but the public predicts an early successful start to his acting career. Now the young man is actively working on building his body, spends a lot of time in the company of his father and mother.
The guy's physical form is more and more reminiscent of the reliefs of "The Terminator" – with a height of 186 cm, Joseph's weight is more than 100 kg.
On January 14, the young man published a picture on his Instagram page, in which he assumed the legendary pose, strongly associated with his father. Joseph's pumped up body is not much different from that presented in the archive photo of 1976 with the image of Arnold. The man himself reacted to the frame with humor and commented on it with the words "A little fat". The guy's subscribers admired his figure, wished him luck with further training and predicted the glory of the new "Terminator" for him.