Millions of fans of The Office all posted that one GIF of Michael Scott going "No God, please no!" when they found out their favorite gang over at Dunder Mifflin would be leaving Netflix by 2023. Many jumped on Twitter to vent their frustration, saying they only renewed their Netflix subscription because the iconic show was still part of its catalog.
And that might not be far from the truth, seeing as the beloved mockumentary was the most-watched show in 2023 by a huge margin, across all major streaming sites. To put it in perspective, the second most-viewed show – Grey's Anatomy – is behind by almost 20 billion minutes of stream time. It's a statement of fact.
Why Did The Office Leave Netflix?
Netflix has been losing shows left and right for a good while now – owing to the fact that everyone and their mother now has their own streaming platform. It's no different in this case, with NBC unveiling their own Peacock streaming service in September 2019.
Of course, they had already announced that their two flagship series – The Office and Parks and Rec – would be joining the Peacock roster back in July of the same year. Sad day for fans of the two shows, who didn't feel like changing streaming services any time soon.
Then again, the plan seems to have worked well for NBC. Their service managed to attract at least 33 million subscribers, and CEO Jeff Shell agrees that shows like The Office, Parks, and Rec, and Brooklyn Nine-Nine have been its main draw.
Not too excited about joining Peacock yourself? Fortunately, you don't have to jump ship from Netflix just yet. If you're going through a little bit of a rough patch (the whole year, actually) – you'll be happy to hear you can check out The Office (US) on StreamCatcher. No, it's not another streaming service, but a website that lets you know where all your favorite shows are available on Netflix.
Wait, The Office Is Still on Netflix?
Sure is. While the show is no longer available in the US (the streaming rights have gone back to NBC, as mentioned), it made a comeback in January for Netflix users in UK and Ireland.
So, how can users outside these countries give their favorite show a celebratory tenth re-watch? Luckily, the service mentions a solution for that too. And that's by using a Virtual Private Network (VPN) to switch your network-facing location to a country that still has The Office on Netflix.
How to Use a VPN to Watch The Office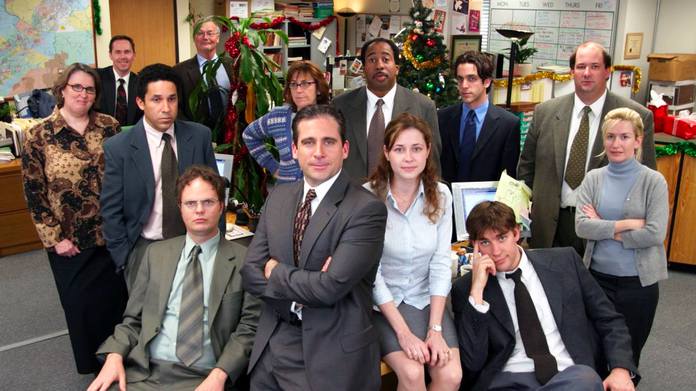 What's this about changing countries? No, you don't need to board the next flight just to watch some sitcoms. Instead, VPNs work by hiding your real IP address, which reveals your true location to Netflix (and anyone else who might be snooping in on your connection). On top of that, a VPN will assign you a new IP based on the server you've connected to – basically "changing" your location.
In this case, you'd want to connect to a UK VPN server. Once you do that, anybody that verifies your connection will believe you're located in the UK (or country of choice). Of course, streaming rights change hands all the time.
Which VPN Works with Netflix?
Choosing the right VPN for Netflix can be tricky.
In fact, they aggressively go after and ban VPN IP addresses, so using a free VPN is pretty much a non-option. Why? Well, first of all, free providers can't afford to renew their IP addresses all the time. As such, Netflix has a much easier time collecting and banning their IP ranges – as opposed to subscription-based VPNs.
Secondly, streaming sites have a much easier time identifying free VPN traffic, since most of them don't exactly implement obfuscation methods. A good VPN will mask your network traffic so it appears as regular HTTPS traffic (the kind you use in your day-to-day browsing), making it more difficult to block.
On the off chance you find a free VPN that works with Netflix, get ready for:
Limited monthly data plans – between 500 MB and 10 GB (the most generous). Let's say you don't go for HD quality video, to save on data. That's still about 1 GB per hour of SD video, according to Netflix. At best, you'd be able to watch about a season of The Office a month (excluding the shorter first one).
Poor performance – top-class servers that provide fast streaming speeds can be expensive, so expect to see the infamous buffering wheel a lot. A small number of servers – meaning fewer opportunities to unblock your favorite shows if they happen to be exclusive to a region outside the provider's network. This isn't even getting into the security problems that plague most free VPNs, which we cover below.
Is It Safe to Use Free VPNs?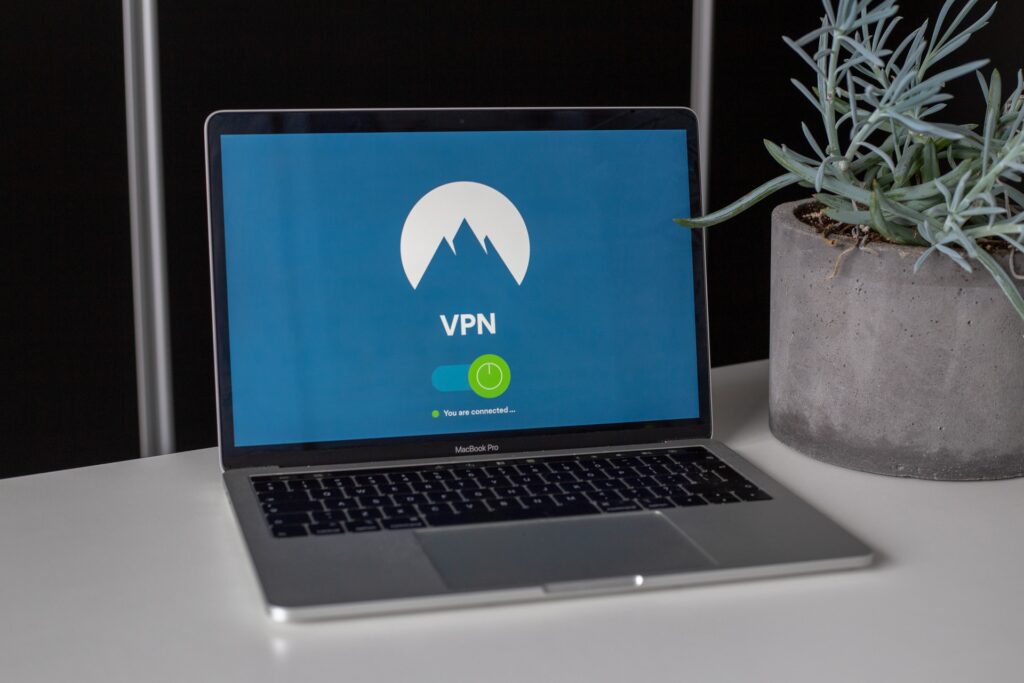 To be fair, a handful of them are. However, you'd basically be playing Minesweeper trying to figure out which one isn't trying to sell your data. Running a VPN service costs money, after all – so that "free" price tag is a bit misleading. Many free providers resort to injecting ads into your browser or selling your browsing history to cover operational costs.
Think reading their privacy policy is enough to keep you safe? Guess again. The terms of service for several Hong Kong-based VPNs claimed they didn't log any user information. That is until they leaked about 1.2 TB of data from 20 million users online. Ouch. This wasn't just any regular data, mind you. User emails, addresses, passwords, and even payment information were up for grabs.
Finally, many free Android VPNs (about 40%) outright contain malicious code designed to harvest data from your device(s). Even the top VPNs on the App Store don't follow Apple's review guidelines. Not a good look for a company that's supposed to have higher security standards than the average.
All in all, these shortcomings make you look at free VPNs and wonder "why are you the way you are?"