If you want to create a website, and you find that there are various ways to do it. This article will give you a step-by-step guide on three of the most used methods when creating a website.
Let's get started.
Method 1: Create a Site with WordPress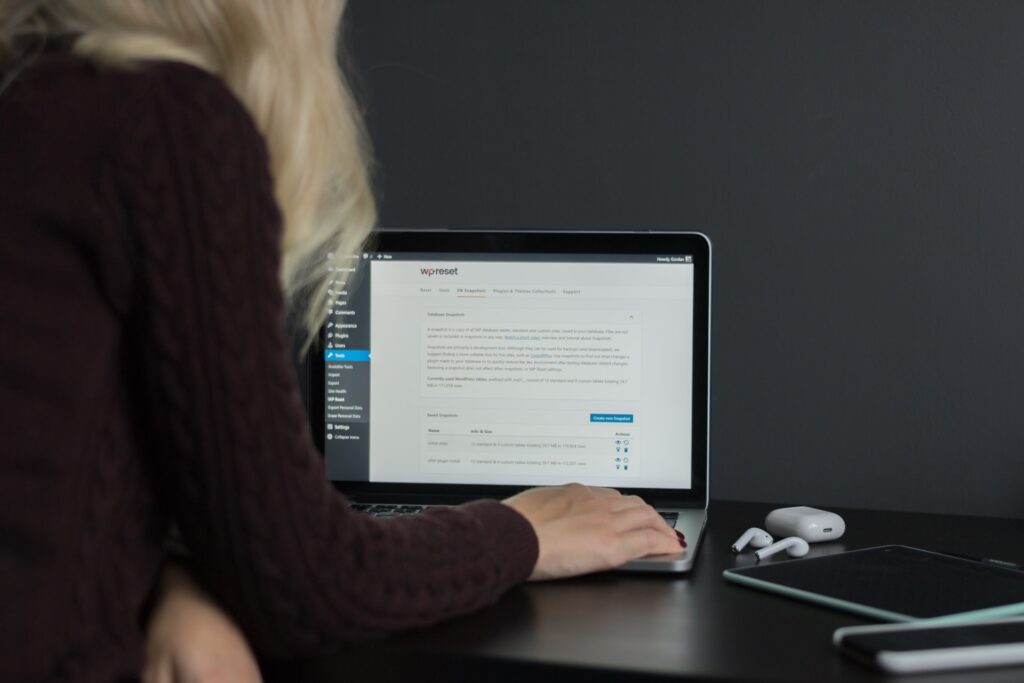 WordPress is one of the most popular website platforms, or content management systems in the world, and it's free. It has plenty of themes and extensions, which allows great flexibility.
With that said, here are the simple steps to make a WordPress site:
Register a Domain Name
First, you'll need to choose and register your domain name. It's your site's address on the internet and will be the first impression you make.
When deciding on a domain name, there are a few things you need to keep in mind, which are:
Choose a brandable name.
Keep it short and straightforward.
Make sure it's easy to spell and memorize.
Avoid hyphens, doubled letters, and numbers.
Once you have a domain name, check it through a domain name checker to see whether the name is available or not. You can visit this site to check it.
You can then register a domain for a small price, but the term is usually given for free once you choose a hosting plan that will be covered next.
Buy a Hosting Plan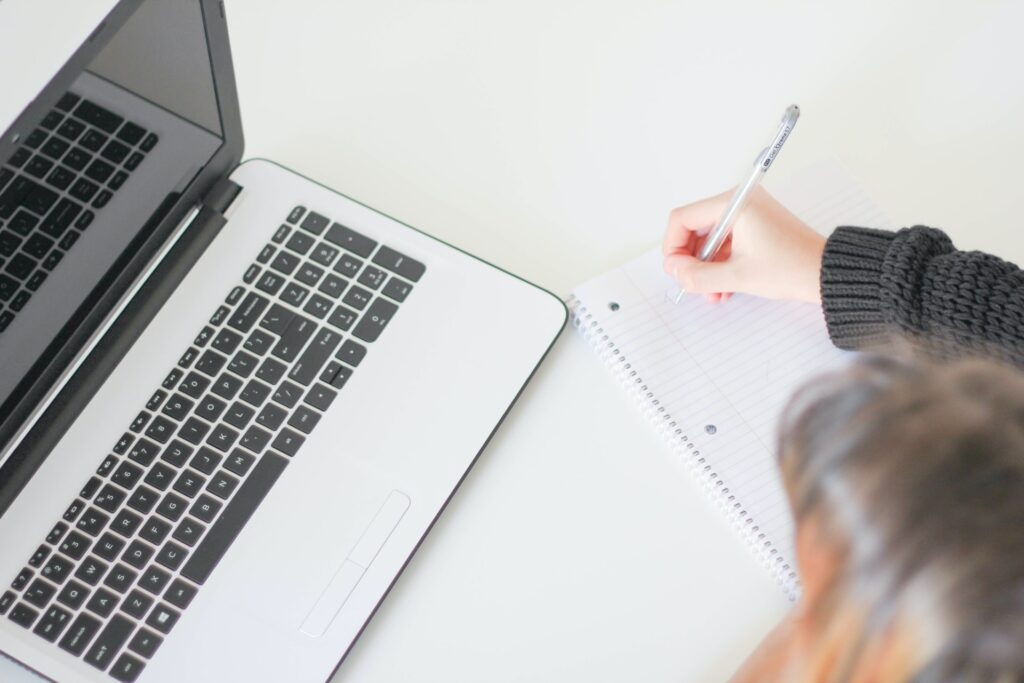 Next, you should pick a web hosting plan. It's essentially a place where all your files on your website are stored, and it is the thing that helps your site go online.
There are seemingly endless hosting providers that provide WordPress hosting.
To help you narrow down your choice, here are some factors to consider:
Ensure the server speed and uptime is excellent.
Make sure it has the latest PHP versions.
Check if it includes a free SSL certificate.
Look at the reviews for their customer support.
Choose a WordPress Website Theme
Now you should pick your website theme. There are a plethora of choices. You can check here to see what options they have.
Because there are so many options, you might be confused when deciding. So, here are some tips to narrow your choices down:
List down the features you need from a site.
Choose a responsive theme.
Make sure it's aesthetically pleasing.
Test the theme if it upholds current WordPress standards.
Customize Your Site
This is the step where you can customize your site to your liking. You can usually customize every element on the site using the tools that the theme provides, along with the WordPress dashboard's customization features, or by adding a plugin like Beaver Builder, which will add drag and drop functionality, similar to a website builder.
Here are some things you should do when customizing:
Inserting easily usable social sharing buttons.
Creating a navigation menu and bar.
Placing call-to-action buttons in strategic places to encourage conversions.
Keeping your homepage easily navigable and user-friendly.
Make sure your website is mobile-friendly.
Adding icons to your website helps enhance the user experience. Check WPBlazer's guide to find out which icon sets are popular among WordPress users. Don't forget to also insert content to your site. This can be in the form of media, blogs, or information about your business.
Publish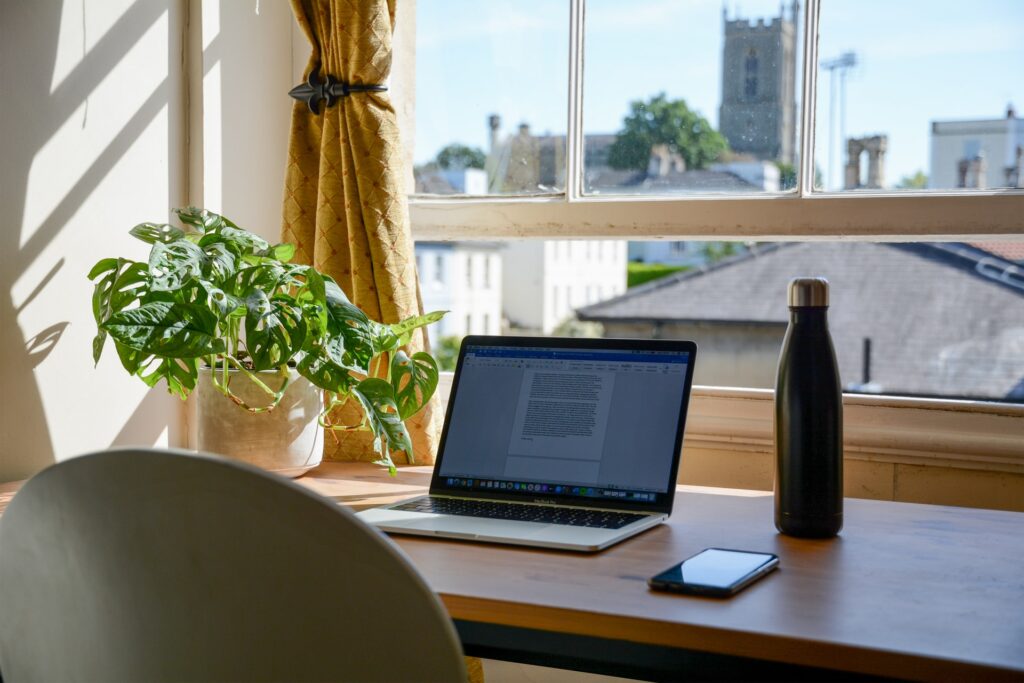 Once everything is done, you can now publish your website. Keep in mind, that your site won't immediately have traffic. You'll have to come up with ways to promote it and select appropriate marketing venues.
One of the quickest ways to promote your site is by using your social media accounts to help you gain traffic.
Another way to promote is by improving and optimizing SEO, so your site ranks high on search engine result pages.
Method 2: Use a Website Builder
This next method is perfect for absolute beginners who want to create a website with no coding and all, and wish to avid WordPress. They're usually easier to build and cost less though there aren't as many customization options as a WordPress or custom-built site.
So here are the steps to create a website using a website builder:
Choose a Web Builder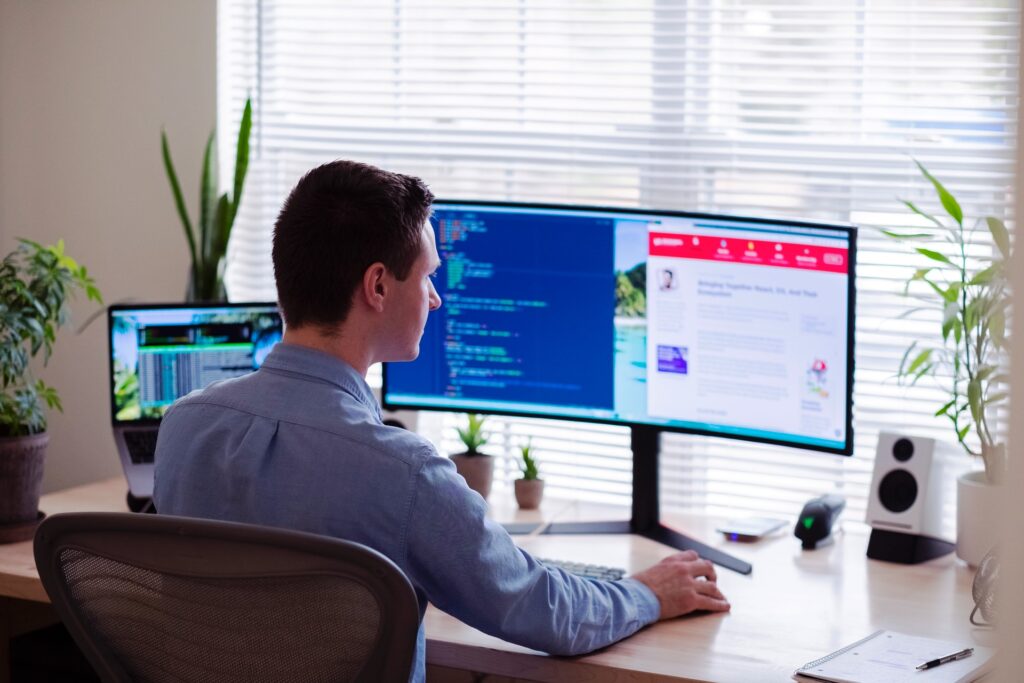 A website builder is essentially a shortcut to creating and publishing a site, providing the easiest and fastest method, at the cost of advanced features.
It will usually come with various premade templates. You'll also be able to customize every aesthetic element of your site using it's simplified tools.
There are various website builders out there, so to help you pick, here are some things to consider:
Ease of use.
Various template options.
SEO features.
Affordability.
Select a Plan
Once you've chosen the builder, take a look at the different hosting plans they have.
For beginners, I'd recommend choosing the Shared hosting option because it's the most affordable, and the host takes care of your site's backend.
But, if you have extra budget to spare, I'd recommend you pick a plan that allows you to have effortless scalability and growth like Cloud hosting or VPS hosting. Keep in mind that some builders are self-hosted, meaning you'll only be able to use the plans that the company themselves provide. In that case, be sure to research the resources offered carefully.
Pick a Template and Customize Your Site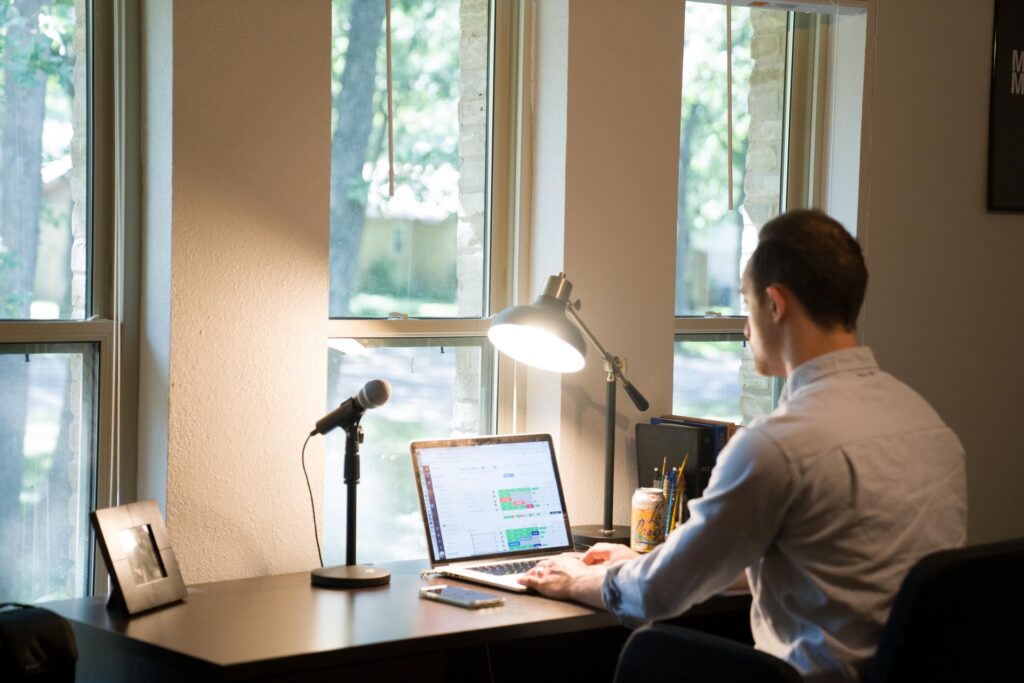 The next step is similar to that of the first method. Pick a template of your choice, though here, you have fewer options.
Some things to note when choosing a template:
Make sure it's aesthetically pleasing.
Ensure it's easy to use and navigate through.
Check if it has a layout that fits your business.
Publish
Finally, publish your site just like in method one. Don't forget to promote your site to gain traffic.
Here are some additional tips to effectively promote your site:
Have special launch events – this is to spread awareness about your site.
Utilize Google Ads – Bid for keywords, so you appear on top of search results.
Method 3: Hire a Web Developer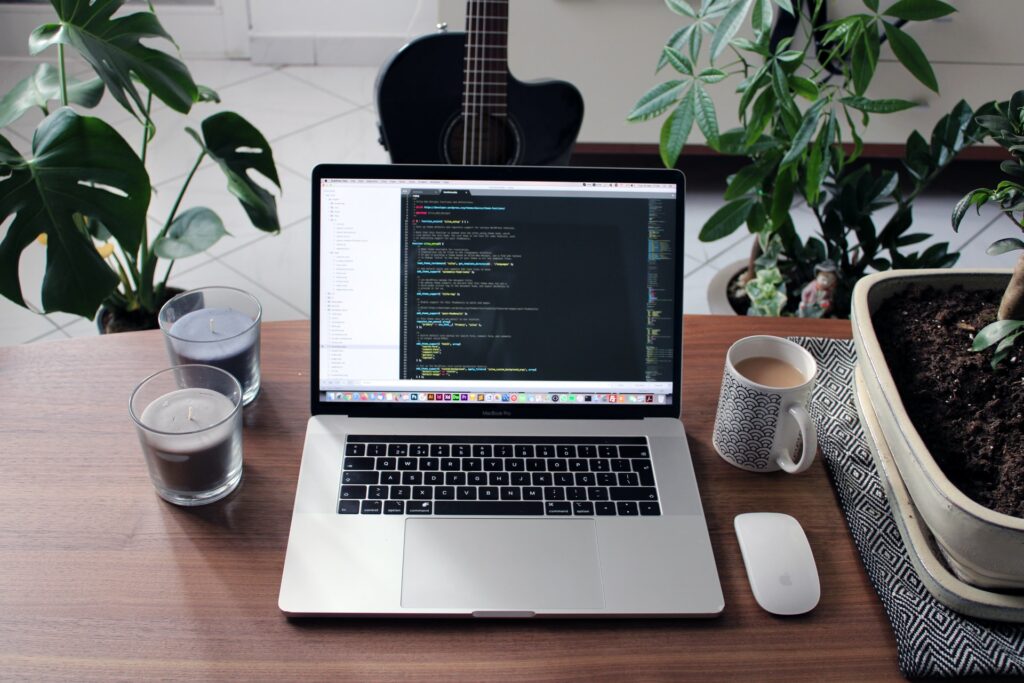 If you have a larger project budget, then I suggest you use this method instead. Hiring a web developer allows you to create a sophisticated website that is specifically tailored to your needs.
Let's take a look at the steps:
Hire the Right Web Developer
There are various kinds of web developers, and you need to know which one you need. Here are some things to help you pick the right developer:
Developer vs. Designer
A developer is someone who creates your site from scratch. They usually work with code editors and use other coding tools. They'll work with markup or programming languages like CSS, HTML, and JavaScript, or backend programming languages.
On the other hand, a designer is someone who comes up with the look and feel of the website, using various software to create mockups, wireframes, design documents, and, as the name implies, designs.
If you need every single type mentioned here, you can hire a generalist who can do it all called a Full-stack developer with some website design knowledge.
Negotiate a Price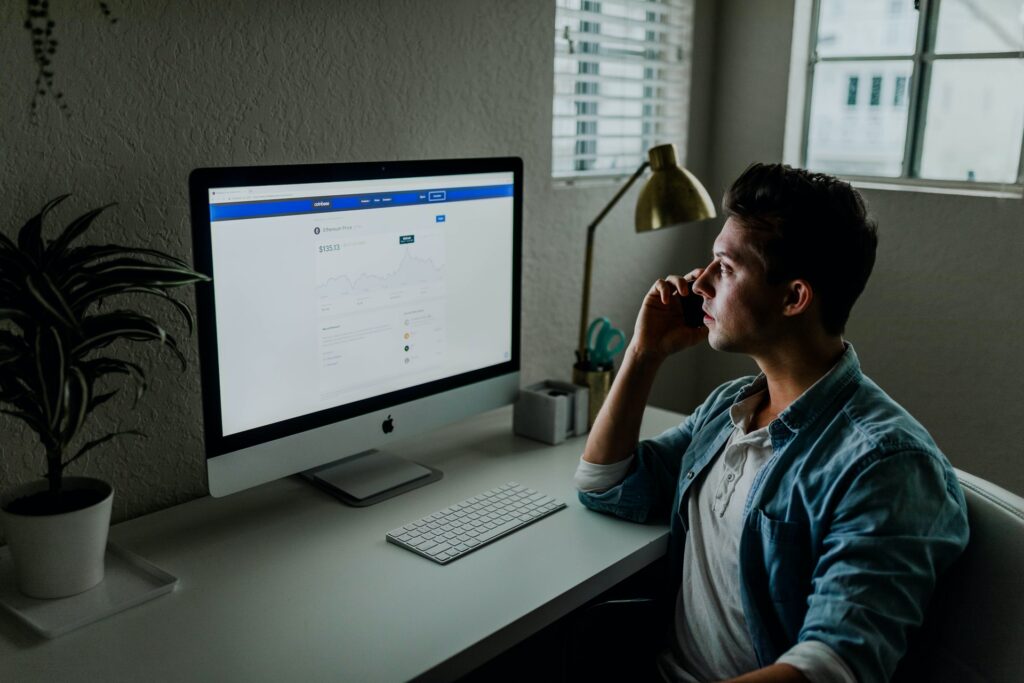 Negotiating for price depends on the length of the job. The longer, the more expensive it gets. Here is a rough estimate of the hourly and project rates for each type of developer:
Review the Website
Here, you look and examine the website they made for you. Make sure you check every aspect of the site. Here is some checklist you should do when going through the site:
Ensure the loading time is fast.
Does it use visual hierarchy and have the right fonts and colors?
Check every element if they're working correctly.
Implement analytics software like Google Analytics.
Launch
Once everything is good to go, you can go ahead and launch your site.
But make sure you fill it with some content first before publishing your site.
How to Choose the Best Method For You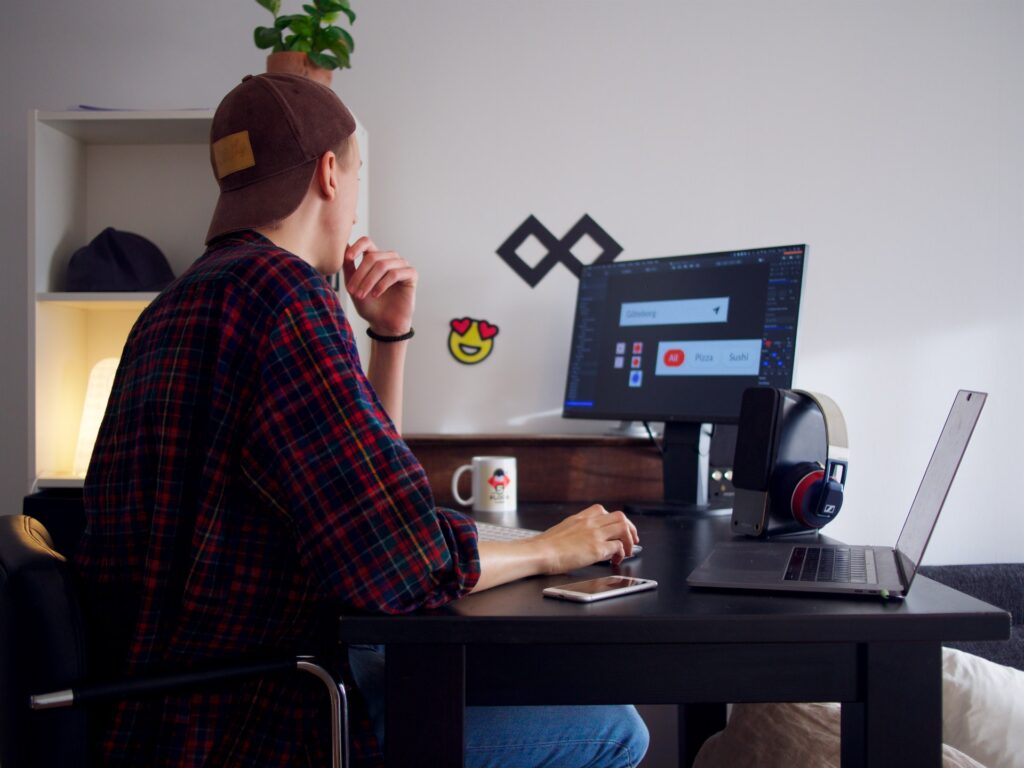 You might be a bit confused about choosing the right one for you because each has its benefits. Consider how big your budget is. If you're working with a small budget and intend to do most of the work yourself for a portfolio site, a website builder is your best option.
However, if you have a slightly larger budget and a little bit of technical knowledge, WordPress should be your choice, as it is extensively documented, and will allow you to create a sophisticated website with a little bit of time and effort.
If you're looking at an ambitious project that requires custom solutions, and have the budget to back it, hiring a developer should be your go-to. It is extremely important to have a good project, so take your time, conduct research or check online for help from websites such as monday.com.
Conclusion
Now you know the three methods to create your website and learned how to pick the right one for you. All that's left is for you to start building your website.
Become the best web developer by taking Simplilearn's Web Development Certification".
Good luck!