Cars are a necessity in today's age. All destinations we need to visit and the time we'd spend getting to them can get heavily cut down by driving to them with a car. However, while extremely useful, cars are also rather expensive. Just buying a car can set us back a pretty penny while all the additional costs pile up over the years. Shipping service may not be the most common among these, but it is still influential, so let's see how to cut it down to a reasonable price.
Pick one with flexible delivery locations
The shipment cost is already a big deal for most people seeking to transfer a car from one place to another. Costs associated with it may change in value, but there's no dispute that many factors impact it. One of those can be tied to the actual place the car will be shipped to.
If a car is shipped to a location that isn't near enough to us, we can experience extra costs for picking it up. We should seek those shipping services that offer a flexible delivery location for this exact reason. When we can agree on a delivery location that benefits us, the costs can easily decrease.
Being able to discuss a meeting point and get a more favorable one is always a plus. This could lead to long drives to a nearby delivery point being cut to a 30-minute drive to a closer meeting point. The shipping services that provide such benefits should always be sought out.
Pick the right month to ship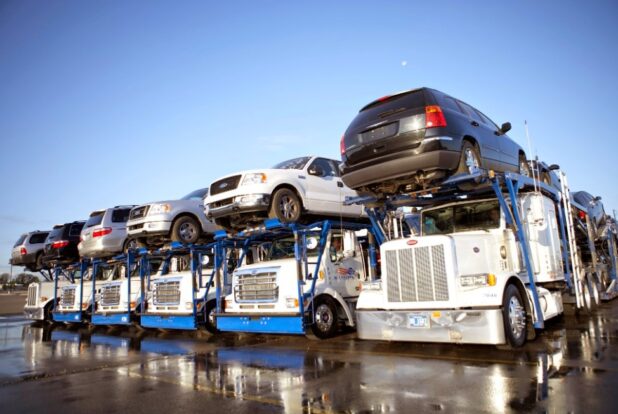 As you can assume, even the auto transport industry is different between busy and slow months. The shipping during the busier months can take longer and cost more due to the extra traffic present during that time.
Shipping during the summer months is bound to be more expensive than any other month. The sheer amount of traffic during this time is the reason and will often postpone your shipment as well. However, there are slow months to aim for.
The months where the price will be even lower are the winter months, specifically between December and February. Ordering during this time period will be far cheaper than during the summer months and cheaper than during regular months.
Get an auto transport broker
Auto transport brokers provide a much easier way of delivering your car where you need it. These services utilize car carriers to move and deliver the vehicles. With an auto transport broker, you may be able to get the best possible price for your delivery. All the convoluted shifts of transport are simplified into a single service. However, you should still pay attention to the auto transport broker you are hiring and discern if they are the right choice.
Auto transport brokers will give an upfront cost of shipping your car, referred to as a quote. A quote that contains a great deal may be enticing, but it doesn't guarantee the quality of service. Furthermore, a low price doesn't mean much if we have to constantly get in touch with the broker in order to actually get the car delivered, even more so if we are in a hurry to get the car.
Pay attention to the reviews of the auto transport broker and their operating procedures. It may not be the most accurate source of information, but it will help you get a better grasp on them. The next step is to talk with the auto transport broker directly, asking about the procedure of delivering your car. If anything sticks out, make a note of it.
Sometimes your shipment may be stuck for weeks because the auto transport broker isn't equipped to handle the delivery. You can also end up in a situation where the broker isn't as careful with the car as expected. Checking out trusted resources and articles can be a good way to avoid this problem. If you are interested in checking one such out, visit here. These places will usually offer a pretty big choice of options for various delivery services with all details listed out. This includes the customer service experience and the actual delivery process, which are both important when deciding on an auto transport broker.
Get a tow truck service to deliver the car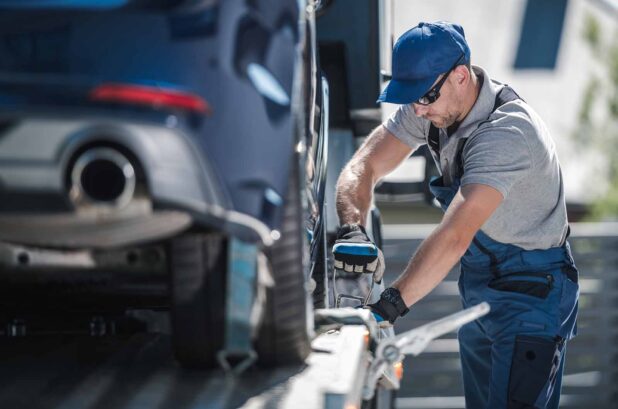 Sometimes it may be possible to utilize tow truck services instead of an auto transport broker. These services operate on much smaller distances, making them more of a side option than the main way of cutting costs.
However, if a car is within their reach, you can count tow trucking as another way to cut the costs of shipping your car. They are practical and simple to employ. Giving details and discussing payments can be done in a single phone call, along with any extra information you need.
Keep in mind that the quality of these services varies, just like with auto transport brokers. To get the best experience, check out the most popular local tow truck company. Employing them is sure to simplify the process and keep costs low.
DIY transport
As with most costs in life, the cheapest way to transport a car is to do it yourself. This is a niche solution that only works if the location is close enough because otherwise, the costs may end up being the same or even higher while also spending a lot of our time.
One DIY solution is to travel to the car's destination via public transport. Even a plane ticket can end up being a cheaper choice than delivery in some situations. However, don't forget to factor in all the travel expenses and time required. It may not be worth the trip in some cases.
Another niche solution is to drive to the location and pick up a car in a trailer or rent a vehicle to do so. This once again leads us to calculate the costs and logistics of the trip. Gas money and renting can already spike the price up a decent amount, so calculations are welcome. If you already own a vehicle that can transport the car, the costs go down, but some thought is still required.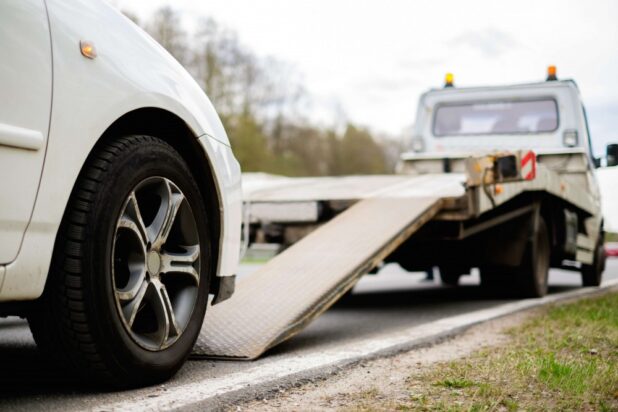 Conclusion
The logistics and costs of shipping cars can be daunting for most. There's also the worry of the car arriving quickly and safely. Overall, the whole process can be stressful.
While the costs can be cut, we will still need to invest some time for the best results to be achieved. Whether through direct engagement or through careful choice of delivery services, we'll spend our time making the entire process better. With the aid of various resources, this becomes much easier to accomplish.