There is no way around it, if you own a service-based business or any business you must have an online presence. Yet so many roofing contractors neglect this component of building their business because they aren't tech-savvy and don't know how to start.
Not only this but there is a healthy amount of skepticism about social media. Many business owners doubt that social media can yield any actual customers and view it as a time-consuming process that they don't want to get involved with.
Oftentimes, business owners try out social media for a few months and then quit because they see little to no new leads coming in. They get frustrated with the time commitment necessary and feel like it's not worth their while when all they have to show are likes on Facebook or followers on Instagram.
You may be asking yourself if there is a better way? Yes! You can grow your roofing business using effective strategies by employing some simple tactics that will make you more visible online than ever before. This article outlines how you can do just that without too much of an investment upfront and turn your social media presence into real opportunities for growth!
Consumer Behavior
According to eMarketer, the average adult in the United States uses some type of online media for up to 9 hours a day. With some spending as much as 3 hours of that time on social media. This means that if you want to get your business and message in front of them, doing it online is your best chance at accomplishing that.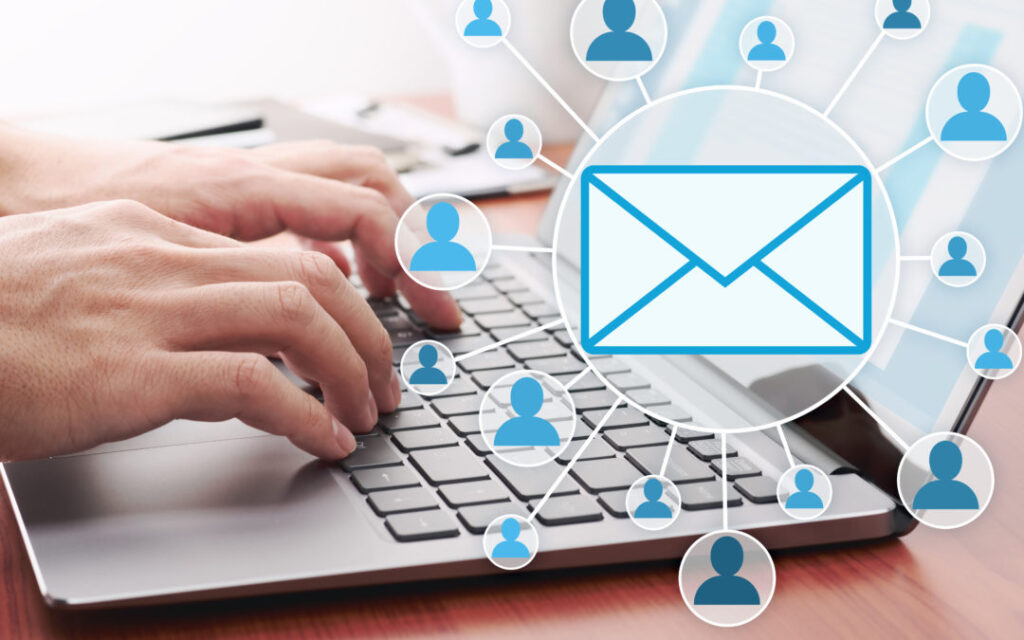 Consumers used to get exposure to advertising and brands via newspapers and television, but with the rise of streaming services and the internet, customers turn to their phones or other digital devices to find services and businesses they need. Traditional forms of advertising media are now mostly dominated by national brands trying to establish brand domination with their larger advertising budgets.
This means that your business is now lost in the shuffle of larger, more well-known competitors. But not if you use social media to get yourself out there!
Advantages of Using Social Media
The good news: organic Social Media marketing and paid advertising on social media platforms are inexpensive compared with other forms of advertising.
You can also target customers based on geography, interests, or demographics. This puts smaller companies at an advantage because they have a far better chance to reach their audience than those who advertise nationally without having any local presence whatsoever.
Another key advantage local businesses have on social media is that they are able to build their audience and communicate their brand personality with locally relevant content and references. This type of nuance is lost on national companies. J M Roofing, a local company in Chula Vista, California has grown their audience online by taking advantage of the close-knit community feel and translating it to their social media. Visit their website to check it out.
The key is consistency – don't post sporadically but instead create a schedule for posting so people know when they will see something from you next time.
There are many types of social media platforms and they each have their specific pros and cons.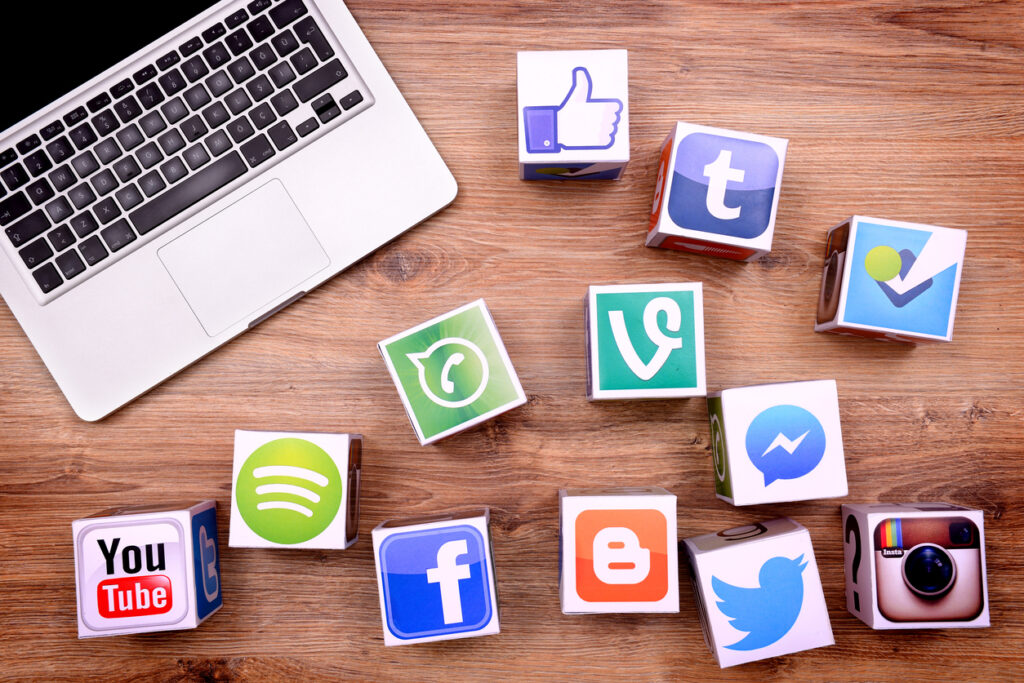 Facebook is a good way to promote your business. You can create an event or promotion and target the ads based on location, interests, age group, etc. But beyond that, you can really gain a great following on your business page with an organic following. Depending on your demographic, this may be a good option for you. If you plan to run Facebook ads, I strongly suggest you focus on building an organic audience as well. This will help give the algorithm data about the types of customers to target with your ads.
LinkedIn has also been used successfully as a tool for finding new customers. Posting articles relevant to your industry will encourage people who are in similar positions to come and "follow" you – which means they'll see everything that you post!
But, LinkedIn is really great for connecting with other people in your industry or in complementary industries. In other words, it's a great place to build business relationships that may develop into referral partnerships. This grows your business organically and ensures that other business owners will keep you in mind when opportunities arise.
Instagram is a great social media option for businesses because it's a versatile platform. You can post pictures, videos, and short or long posts. You can also connect with people in geographically relevant locations. It has increasingly become the platform of choice for many people. And, ultimately, you want to put your roofing company in places where people are spending their time.
How Social Media Can Help Your Business Grow
Social media isn't just about making connections with other like-minded individuals. It's also about engaging with them once there's contact made (as well as getting their attention in the first place). The following tips will help generate more leads from social media.
Keep it simple. You are basically sharing your business with the public. So, show pictures of your work, talk about projects you have finished, and don't be afraid to post reviews and good feedback you have received from satisfied customers.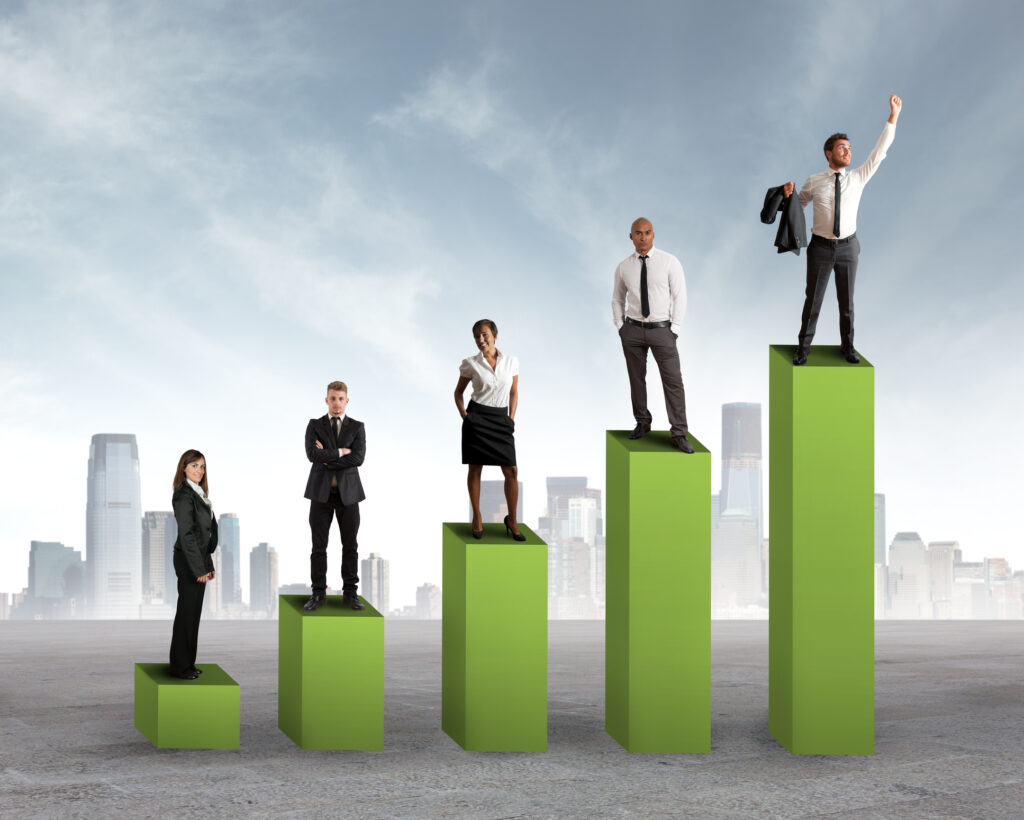 If you are feeling a little more adventurous, try posting pictures of your workspace or building. This is an excellent way to get people in the door and show prospective customers that they will be able to visit their location if they choose to do business with you. If you are a service area business, take pictures and videos of yourself on the job site. Post quick videos explaining the work you're doing or common problems homeowners face with their roofing.
Encourage engagement by asking questions on social media – this encourages visitors to comment back! If someone has responded well, follow up with them offline via email or phone call. They may have been looking for ways to engage but just didn't know how (this could also mean that they were seeking solutions).
Now it's time to make sure your posts aren't falling flat. There are a few things you can do easily in order to keep your followers engaged with your brand. If you're only posting offers or trying to sell, you will turn off most of your audience. Nobody likes to be sold to constantly.
Instead, take a more well-rounded approach by simply being human! That's right, you can post funny things and human interest items as well. If you have an employee who does a great job, give them a shout-out online. If you had a great experience working with a particular customer, post a great story about it. If your business is part of a community organization, post about that. All of these things will help build familiarity and trust, so when it comes to looking for a roofer, your business will be the first one they call.
I know it sounds like a lot of work and you may not be sure how to make it translate it into paying customers, but social media really is the fastest way to communicate with people in your area. You can provide them with valuable information, tips, jokes, and offers so that they stay connected to your business and ultimately refer others to you and call you for their needs as well.