One of the critical elements when you're planning your move is figuring out the costs. Insurance, taxes, and mortgage are a few of the significant expenses you've most likely already calculated. However, the seemingly insignificant charges added on tend to be what most movers are unaware of. And the last thing you want to do while relocating is to go over your budget.
There are many benefits of determining your moving costs before you move. It helps you prepare mentally, know what you'll spend, and learn how to plan most effectively.
Many factors go into the price of the move. We'll give you a starting point, but the best way to figure out the cost of a move is to talk to a moving company for an accurate quote.
Here are considerations that factor into the price of a move.
Are You Hiring Movers or Doing It Yourself?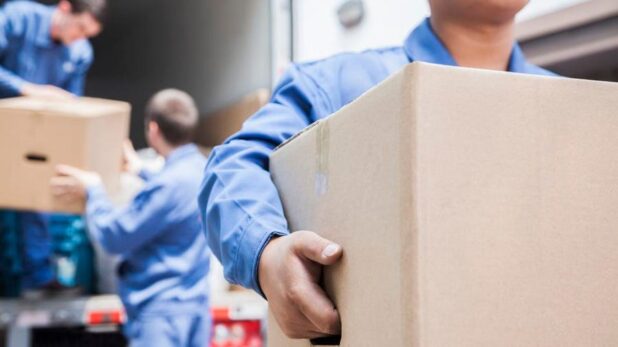 Unless you have friends or relatives to help you, you will likely need to hire professional movers. According to ndms.com, you should always thoroughly investigate their reputation and acquire references before choosing a moving company. To minimize surprises, negotiate a fixed fee for the entire engagement rather than an hourly cost — that way, you'll know what to expect.
On the other hand, if you're considering moving with the help of friends, you can save hundreds of dollars. If you opt to do it that way, be prepared and know that it requires much more hard work.
The DIY move means that you'll be paying only for packing supplies, gas for your transportation, or, if you choose to rent a moving truck, to drive on your own. It is hard to estimate the precise cost for DIY moves, but you can expect to pay around $200 for a one-bedroom apartment and $400 for a four-bedroom home.
In comparison to that, a rough estimate of the average cost of hiring professional movers is around $1,500, but it depends on many factors.
Some moving firms also provide supplies, packing, and wrapping services, which are all expensive. It's a great alternative to DIY moves if you're short on time, but packing and preparing everything yourself is far cheaper.
Local Move Vs. Long-Distance Move
Are you moving somewhere local, or are you traveling across the country? Because charges for long-distance moves can make a big difference in the overall cost.
Most moving companies charge you for the distance moved, gas, labor, and the overall time spent. Therefore, moving to a different neighborhood in your town will be much cheaper than moving internationally to another state.
Even though hiring a moving company can be pricey, sometimes it's necessary — especially if you have a lot of heavy furniture, you're short on time, or you don't have anyone to help you move.
How Much Stuff Are You Moving?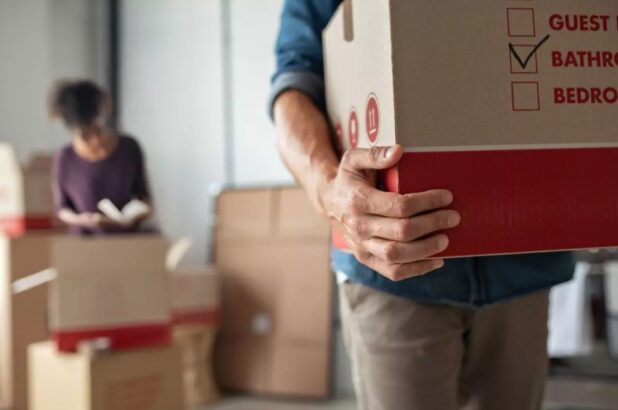 Do you have a lot of possessions to move? Other than distance, the number of items you're moving and their weight are other critical factors of moving cost. Many companies charge by the number of boxes they need to move and how heavy they are.
The tricky part is that if you're carrying bulky furniture, there is a much higher chance you'll need professional help, which will also affect your moving cost in the end.
Aside from hard lifting, properly handling delicate goods such as a billiard table or a valuable sculpture may raise your moving costs as well. That is why it is best to discuss the fee with movers before signing a contract. This way, you won't be startled when the bill arrives.
When budgeting, you'll also want to factor in the cost of a storage unit if you choose to get one. This will lower moving costs, but you'll have a monthly or weekly charge while you use the storage unit.
If your home is flooded with unused items in good condition, you can consider selling or donating them before you move. It will give you some extra cash, and we all know how pricey moves are. Plus, it will lighten the load of moving and give you an opportunity for a fresh start in your new home.
Will Additional Fees Get Added On?
Apart from typical moving tasks, moving companies can also do other tasks such as packing. If you opt to have movers pack for you, be prepared for an additional fee.
Packing services are usually somewhere around $1,000 depending on the size of your home. And while it is very convenient, you can save a lot of money by packing and wrapping items yourself. But if you're time-bound, it can be a great option to have.
Here are some other reasons movers might tack on additional fees:
Disassembling and reassembling furniture
Providing additional wraps or tarps for the move
If you don't live on the first floor or you have stairs, the movers will need to navigate around
If your home is tough to approach by van, movers can charge you more for using an additional, smaller vehicle
When Are You Moving?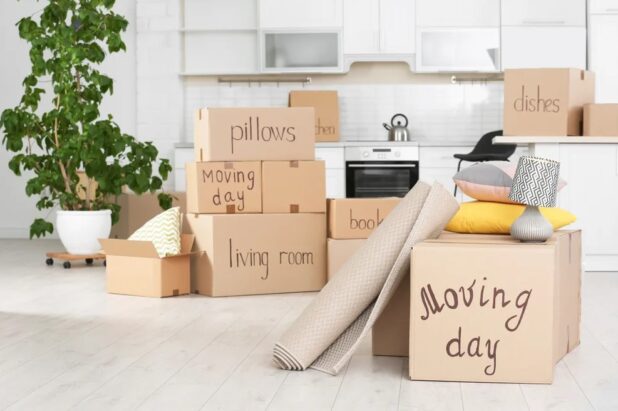 Very few people are aware that the season during which you move (or even the day) plays a role in the overall cost.
Depending on the time of year you move in, the price might vary significantly. During the summer months and on weekends, movers usually have more clients, which will increase rates.
If you have the option, delaying your relocation until the fall or winter seasons and skipping weekends will save you money on your moving costs overall.
Getting an Estimate On Your Moving Costs
You should consider all the factors when trying to determine moving costs, but keep in mind that the range of costs is vast and not every company charges for the same services.
Write down all the services and handling you think you might need, and then research professional movers.
The best way to get an accurate estimate is to directly talk to a moving company and ask them for a quote. That way, you'll avoid unpleasant surprises, and you will be able to plan your budget as precisely as possible.