No matter if you're a beginner in the business of flipping homes or someone who wants to sell their family home because they're upsizing or downsizing, increasing the value of a property before putting it on the market is a profitable move. There are several projects that can help you achieve this, such as remodeling the kitchen, adding an extra bedroom, and improving the energy efficiency of the home.
Another project that can recoup more than 60 percent of the investment is a bathroom renovation. While midrange remodels can bring back more money than some upscale projects, it's up to you in which way you will upgrade the bathroom before you put your property on the market. Here are some lucrative ideas which Paragon Remodeling can definitely help you with.
Update the color palette
An easy project you can do over a weekend updates the color palette. If the bathroom hasn't been renovated since the 70s, it's possible that some unpleasant hues are dominant in the space. To appeal to a wide audience, you want to keep the color scheme pretty neutral. It would be ideal if you went with whites, blacks, greys, creams and deep blues. You can also complement these shades with rich wood accents, whether in the form of a statement paneled wall, vanity, or accessories like mirror frames. If changing the tiles is too big of an endeavor, you can introduce this change by painting the walls, repainting storage cabinets, and adding towels, plant pots, and other décor pieces in these colors. On the other hand, if you're determined to incorporate a bold and bright color, you can find tools online that will help you virtually design a bathroom to see whether it would look too overwhelming.
Replace the tiles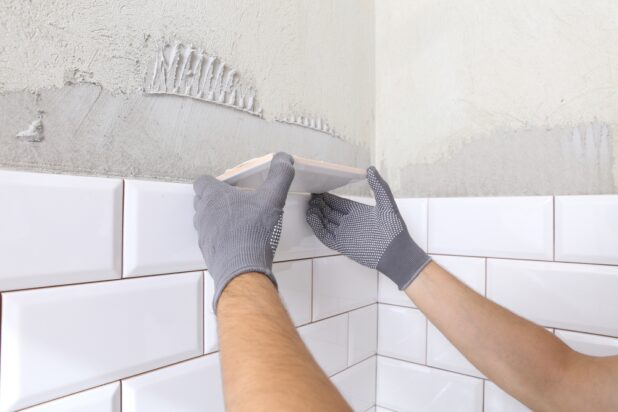 A bit more demanding, but not too difficult for a project that can make a world of difference in a bathroom. Even though this is something you can do by yourself, it might be better to look for professional help if you've never done it before. As new trends are constantly popping up, it can be easy to decide for something that will go out for style pretty quickly. With that in mind, you want a timeless design that potential buyers can see themselves using for years to come. For example, earthy, sandy tones will create a warm and elegant environment. Black and white tiles in a herringbone pattern can also work great as the vanity backsplash or in the shower.
Install a second sink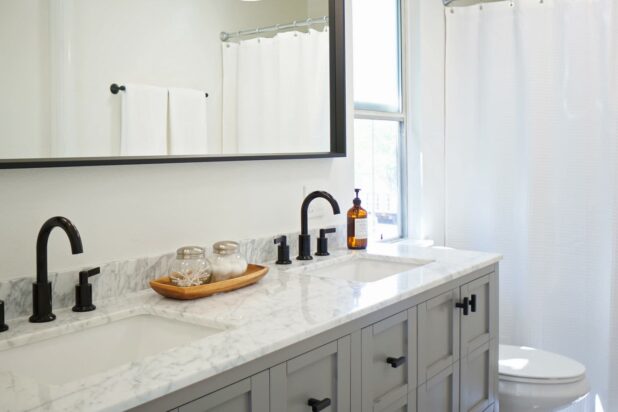 Having two sinks is a desirable feature among busy families. It makes the bathroom more luxurious while it also increases its functionality. Although many people don't understand the point of having two, they soon learn that this is a very useful feature. With that in mind, even if you're low on space, you can still easily install a second sink as double basins that connect to the same pipes are available. If you have a larger bathroom, you can have two separate basins next to each other. If adding an additional sink, you want them both to look symmetrical to each other, otherwise, it will look like a flaw in the design that could deter prospective buyers.
Swap out the fixtures
Regardless of whether you add a new sink or not, you should think about getting new plumbing fixtures, especially if the current ones are a bit worn-out and dated. To update the space, you should look into some of the best tapware brands (for more information please visit Renovation Kingdom) to ensure you purchase sturdy fixtures of the highest quality that will pass any sort of 'test' that potential buyers choose to try when inspecting the home. Additionally, you want to pick fixtures that match the overall design of the bathroom. For example, matte black can look great in modern spaces while brass and gold are stunning in more vintage designed bathrooms. Lastly, this upgrade should not set you back a lot but will make the room feel more inviting.
Add a walk-in shower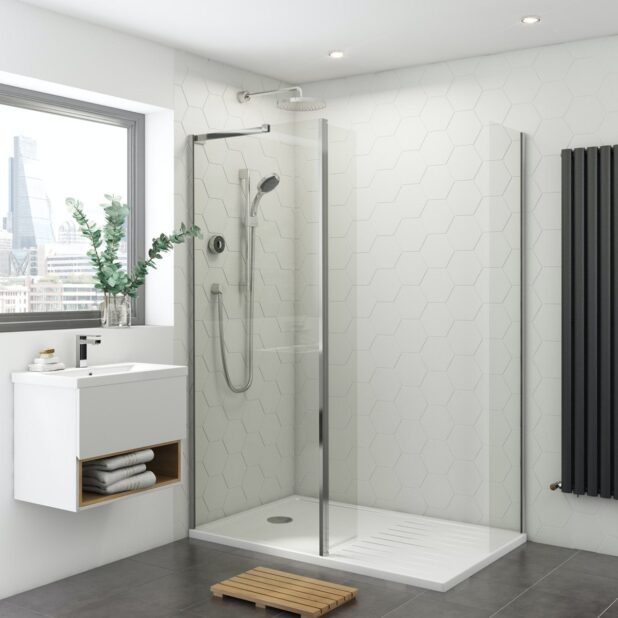 Besides improving the fixtures and potentially getting a rainfall showerhead, you can think about completely redoing the shower. With a bigger budget, you can replace the shower with a 'wet' area or at least a walk-in shower. A new shower will transform the space immediately and make it look cleaner and brighter, which is something every buyer is looking for. Although colorful shower curtains are an option, it's better to install either a fixed screen or sliding glass doors as these make the bathroom more elegant and open. On the other hand, if buyers in your area are mostly families with small kids, they'll also appreciate having a tub so don't get rid of it but look for a way to make the bathtub the focal point that will help them decide to take the next step.
Introduce more storage space
Many bathrooms have storage problems, which is why you want to spend some time working out the best way of adding more storage space. For instance, if you decide on doing a bigger remodel such as adding a wet area, you want to add some nooks into the wall where products like shampoo and body wash can be placed. Then, if you have some vertical space, you should make the most of it by adding either open shelving or closed cabinets that can help store everything from towels and toilet paper to cleaning supplies. You can look into pre-made options that suit the space or consider getting custom-made units that will fit into every single corner perfectly. Additionally, bathtub caddies as well as wooden stools and benches that can fit into the shower are also clever storage solutions.
Make the bathroom bigger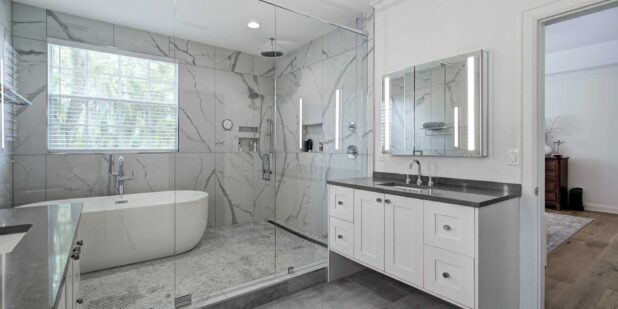 If at all possible, you should think about extending the bathroom. By making it bigger, you'll have enough space for both a tub and a shower, plenty of storage, double sinks and so much more. Of course, this can be a time-demanding project and a pricey one at that, especially if you have to rework plumbing pipes or decide to move the bathroom to another part of the house. As you don't want to have a half-finished project when you put the house on the market, make sure you can afford to start a big project like this.
Renovating the bathroom can significantly increase your home's value. With that in mind, consider some of the above-listed projects to make the most of your sales. If you're looking to renovate your bathroom, consider finding a reputable renovation company such as AC Vision, and view more unique, completed renovation projects here.