As we spent most of last year at home, with no signs of 2023 easing at the moment, we've been forced to reevaluate our living space and revamp its features.
Whether you're looking to freshen up specific spaces or give your home a complete overhaul, we've put together some of the best features to consider in 2023. Every year, interior trends come and go, and we search for innovative ways to spruce up our home and personal space. Now more than ever, home features are at the top of the list for people to implement, not just to make homes more aesthetically pleasing, but to increase the functionality of the space too.
It's been more or less a year since the outbreak of the coronavirus, which created a new way of living, especially as many people had to adapt to lockdown measures and periods of isolation in their homes. Those lucky enough to remain employed have found themselves recreating their office at home, whilst also entertaining the family, and trying to find a space to switch off at the end of the day. From workstations to homework spots, exercise corners, and everything in between. We give you some home features that could help give your space a new lease of life, and those much-needed improvements you've been longing for.
The 'new norm' is affecting the current home interior trends, as we incorporate everything we need into our home to see us through the global pandemic. Whether you plan on picking up a paintbrush or hammer, or both, read on for some of the best details you can include throughout your home in 2023 and make lockdown that little bit easier.
Incorporate smart technology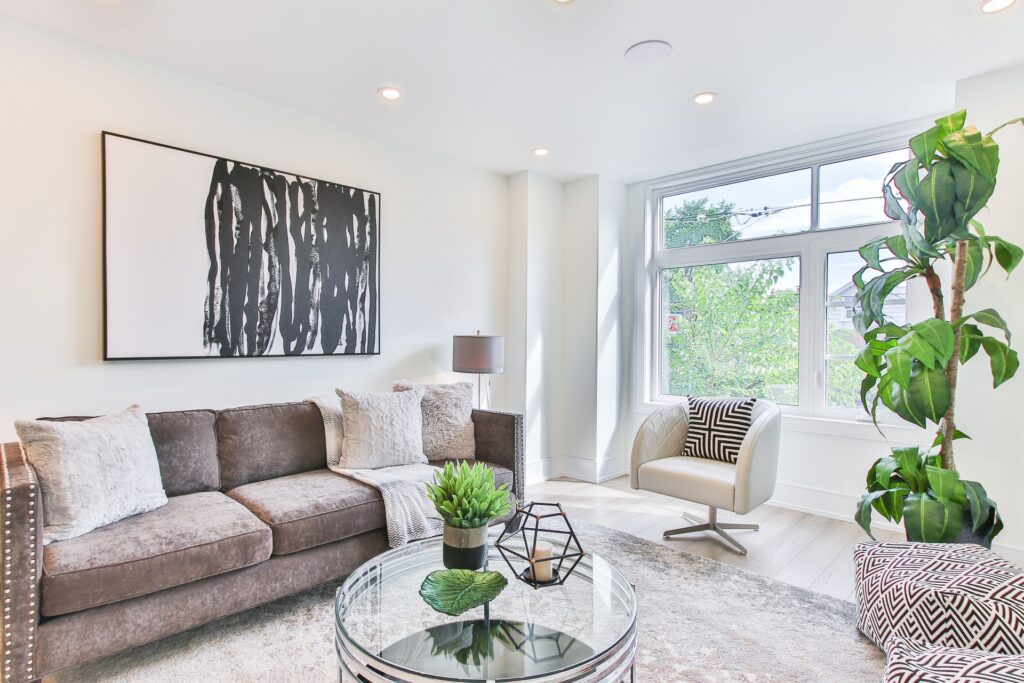 2020 presented us with many challenges, forcing many to think outside of the box. 2023 is no different as some people look for ways to update their home. As homeowners, landlords, and tenants look for ways to modernise spaces, more of them are putting down the paint and looking to incorporate smart technology instead. As the digital age has firmly left its imprint on the world, with remote working and virtual social calls, it's no wonder people are looking for the next digital device for their home.
By incorporating smart technology in each room and linking them to your wi-fi, you can quickly bring your space into the 21st century. There's smart technology for most energy sources like lighting and heating, where thermostats and switches can be controlled from your phone on the go, or via voice control when at home through smart speaker devices such as the Amazon Echo. These digitally-driven features will not only bring a modern feel to your home but they could save you a fortune on energy bills in the long run. And don't stop at lightbulbs and thermostats inside your home, include smart technology on your exterior too. Smart doorbells are becoming increasingly popular to monitor what goes on outside your home, and to keep a lookout for any deliveries or unexpected visitors.
Create the perfect office space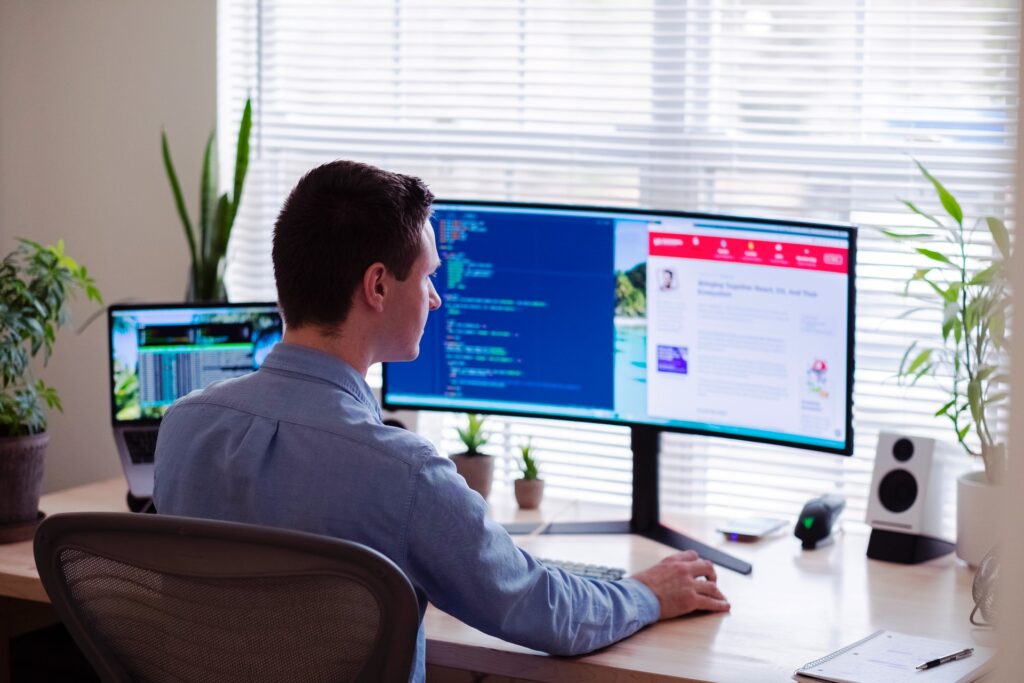 As working from home has become a permanent part of our lives, it's required a transformation in many living spaces. Creating the ideal office space in your home can be challenging and musaartgallery.com provides awesome motivational decor for your office. Firstly, you may not have the space to do it, secondly, you don't have the spare cash to buy a desk or chair, and thirdly, you don't wish to bring work home with you to a space that usually allows you to relax and leave the day at the office. Having said that, it is important you section off or transform some part of your home during working hours, to enable you to carry on with tasks whilst you're unable to travel into the office. You may visit AllSeasonsRoof on how to set up your workspace at home.
Working from a clutter-free desk, as opposed to from your couch can have a big impact on both your personal and working life. If you're unable to buy a desk or lacking space, try repurposing items you already have in your home. Ironing boards make for great standing desks, and consoles or storage units can quickly become that go to space for your 9 to 5. We're huge fans of multi-purpose features as they not only save space but allow you to switch off at the end of the working day, as you safely tuck or store away the laptop and put your home back to its original living state.
Make spaces eco-friendly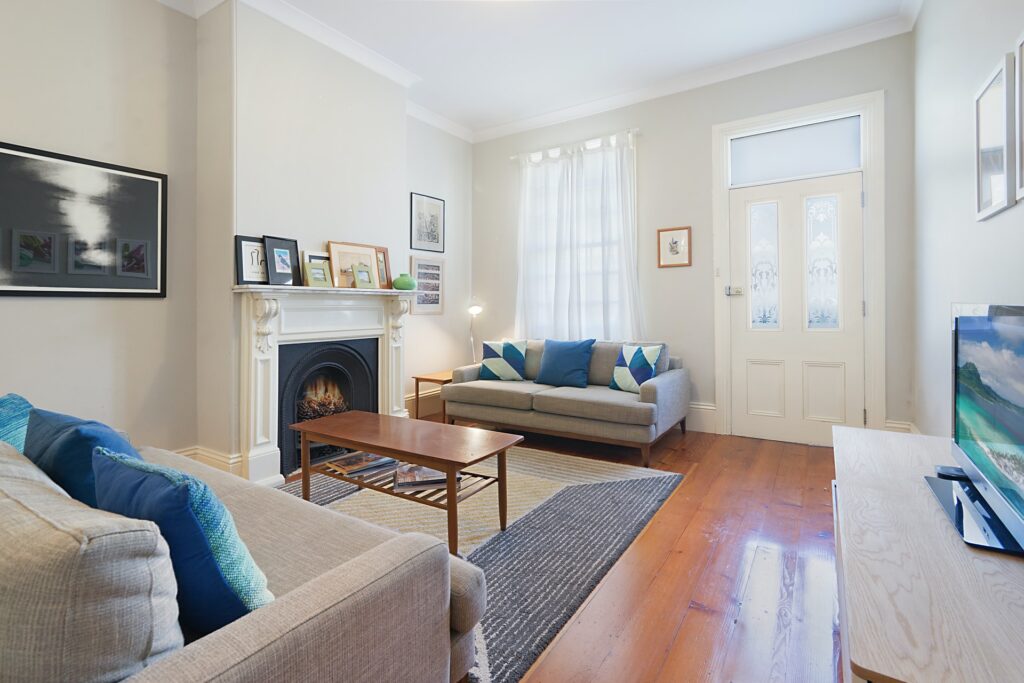 Another less obvious approach to decorating your home could be making the place more eco-friendly. For those that have unfortunately experienced financial hardship, it might be time to look for ways to reduce bills whilst also minimizing your carbon footprint and impact on the environment. Going eco-friendly can be as inexpensive as swapping your lightbulbs to LED ones or as extreme as adding solar panels to your home. Nowadays, with so much information surrounding global warming and the changes we can implement to help climate change, people are starting to look at their properties or opt for already equipped eco-friendly homes in the future.
This hasn't gone unnoticed by savvy property developers who now look to incorporate eco-friendly features in their apartments and homes. Investors not only benefit from tenant demand but generate less waste compared to other properties which is a big factor in 2023. UK-based property investment company RWinvest, for example, has just released its first eco-friendly development in the vibrant city of Liverpool where units will include strict recycling policies and the ability to use rainwater for plumbing.
Investing time and money into the features of your home will not only enhance the quality of living but could even add value to a room or space. Don't just look to add details to the inside of your home either – check out ideas for the best gardens and entertainment spaces too. As the summer months approach, spending time in green spaces will be favored again, if we continue to be stuck at home.