If you are reading this there is a high chance that you're not satisfied with the state of your car, or more specifically – its AC clutch. Have you had to make some minor changes or repairs in the past? If not, are you looking for a solution right now, as well as a practical way how to fix it on your own without visiting a mechanic? If so, keep on reading this article since we have answers to your questions down below!
What is the AC clutch and how does it work?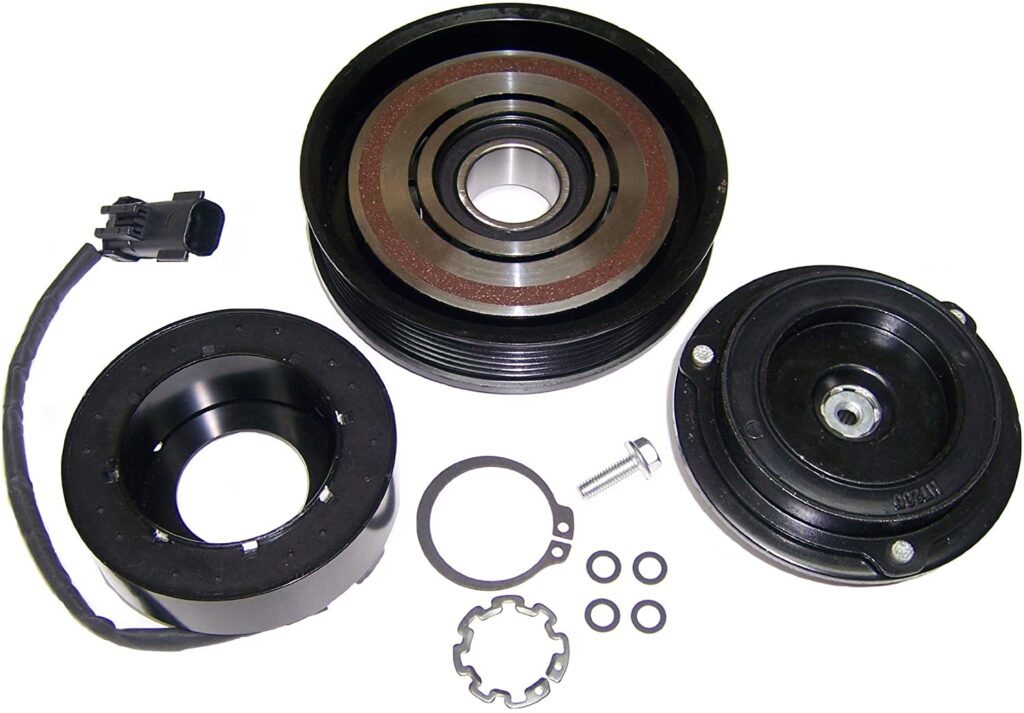 This is a part of your car's engine that works through an electromagnetic switch that is powered on its own. It is connected to a clutch system that is complex to understand if you are not a mechanic. Basically, you use the AC in your car by activating the compressor. Its helpful compressor spins the air conditioning unit.
The clutch is designed to properly engage and give a flow through the electromagnetic coil. Thanks to this force the power will move to the motor at an even speed.
Can you test your AC clutch?
You can always do a quick test and see if your clutch is working properly before you hit the road, or before you ask your mechanic for help. The main function and its task is to change gas to liquid. Your clutch should connect with the compressor so that it works continuously. Make sure that you:
Turn on your car
Take a look at the front section of your clutch
The clutch should be spinning on its own
Look at the pulley (is it spinning as well?)
If only the pulley is rotating the clutch will fail to move
You can also do a visual check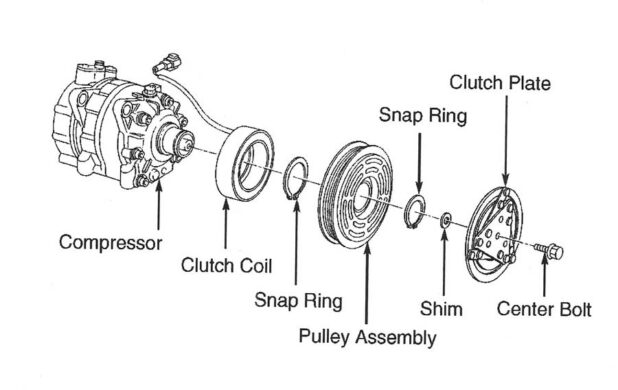 It is always a good idea to inspect your vehicle visually and before you get it to your mechanic. You should look at the compressor and check that the belt going over the pulley looks just right and that it is not worn out. Is there any rust, and is anything leaking? Start out slow and work your way towards any potential bigger problems.
Why am I having trouble with my AC clutch? Top 5 reasons
You can experience this malfunction in loads of different cases & reasons. The most common one might be due to blown fusee, bad coil, or clutch coil. Here are some of the most common reasons & ways that your AC clutch is not engaging:
1. It is on the default lockout
You can see this issue with newer cars and more advanced models that use the default version. These cars have AC clutches that turn on with the help of a pressure switch through a fuse. If your car has poor sensors that can't detect them you might experience an issue with your clutch, so check out your sensors.
2. You are dealing with a burnt fuse
You could be dealing with a burnt fuse which is a quite common problem when it comes to your car. Turn off your car engine and look at the multimeter. Is the fuse reacting? You can put it back if everything is in place and if it is responding.
3. There is a clogged condenser
You can sometimes find small bits of metal that are in your AC. Act immediately and remove the older condenser with a new one since it is an affordable and quick solution in the long run. Do not try to dig out or fix the metal parts by polishing them.
4. Broken receiver is a common issue
The receiver is made for filtering the liquid that is in the refrigerator. It will modify them and turn them into gas. You will also notice a poor smell and leaks if the receiver is having issues of any kind.
5. Leaking coil problem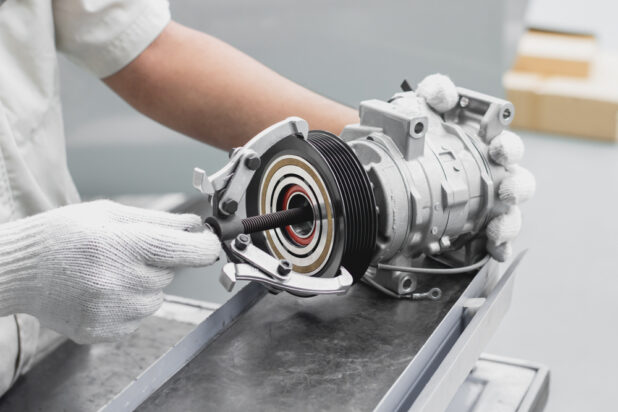 Have you noticed a leaking coil in your car? This AC element will blow the cool air off and take care of any odors or irregular sounds. In this case, you should replace it.
What to do if you are experiencing any of these issues? Top 3 common solution ideas
Want a solution for your major problem? Three common and practical ways could help you, and those are:
1. Look at the oil levels of your compressor
What is the compressor oil like, and did you inspect it? Look at your car display and look for a red line on it. If your car drops below the red line it is time to replace it and think about changing your gas oil.
PS: It is vital to keep an eye out for the oil that you're using. Make sure that it is the right and best kind for your car and your compressor.
2. Get rid of overcharged refrigerant
You could see high pressure if your compressor has been acting up. Look at your user's manual and see if there are any signs of damage according to the instructions. Drain the refrigerant till you get the right level of compression, and make sure to stay patient when it comes to this process.
3. Add the refrigerant
This is the opposite advice that will come in handy if you need refrigerant. If there are some unwanted leaks this means that you should act asap. Unwanted leakage will destroy your AC, so add the refrigerant and see how your AC acts with this change.
Want to know a bit more about cars in general?
If you need even more information and you need someone to help you understand this problem in-depth you can give automobileremedy.com a click! They are a site that talks about the exterior & interior of your vehicle, as well as their maintenance and cleaning, as well as AC & clutch issues! Are you trying to find some product & gadget reviews as well? If so, just know that you can find out everything there is to know about your car's upkeep and maintenance thanks to their level of expertise.