Whether you're a business owner, an athlete, a social media persona, or something else entirely – you should make it a mission to jump on a podcast or two and spread awareness about you, your brand, and what you stand for.
Now, we understand that everyone would like to hop on JRE, but let's be real – most of us can't do it. You have to aim lower for starters.
But, even if you don't shoot for the stars right away, there's still no guarantee you'll get invited to any podcast – ever. Instead, you have to take matters into your own hands. In other words, you'll have to pitch yourself to hosts.
Now, that's easier said than done. We get it. And, that's exactly why we're here – to teach you how to properly write a podcast guest pitch and get yourself heard (and seen).
Write a striking subject line
There's a good chance you'll pitch via email, so the first thing you'll have to chisel out is an attention-grabbing subject line. No pressure, though.
The hosts get a lot of pitches, so you have to make sure yours doesn't end up in the trash folder by accident.
Make it short, sweet, and to the point – something like "John Doe – fitness expert and social media influencer" will do just fine. No, we're just kidding. Unless you're a well-known John Doe – this won't work. Your name holds no value if they don't know you. Save the introduction for later.
Be hard-hitting with your subject line. Improvise. Shock. That'll get you on the reader.
Get personal
After you've caught their attention with an interesting subject line, it's time to start your email with a personalized greeting. No "To whom it may concern" allowed!
Find out the name of the host (or at least the name of the show) and use it in your opening sentence. You can even go as far as throwing in a little joke or two – anything to break the ice.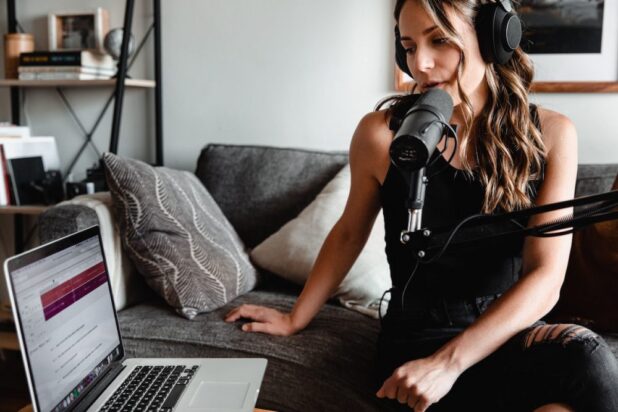 Present yourself in the best light
This is not the time to be modest – you want the hosts to know exactly who they're dealing with. Briefly introduce yourself and mention your most significant accomplishments.
Make sure it's all relevant to what the podcast is about, though. For example, if you're an artist pitching to a tech show – focus on the creative side of things.
Learn how to sell yourself
You might think that being pushy is a turn-off, but when it comes to business – sometimes you have to be assertive. You can do this by emphasizing what makes you unique and qualified for the gig.
Be confident but humble at the same time and try not to come off as desperate. This is a two-way street, remember? You're not the only one who benefits from this deal.
Get someone to plead your case
If you know someone who's already been on the show, ask them to put in a good word for you. This will increase your chances of getting booked as a guest. In this business, like any other – it's all about networking and making connections – something that will come in handy later on down the road.
But also, get an agent. Or someone like Norrinradd that can use their connections and their extensive network to do all of the above, and more, to get you a seat in front of the mic.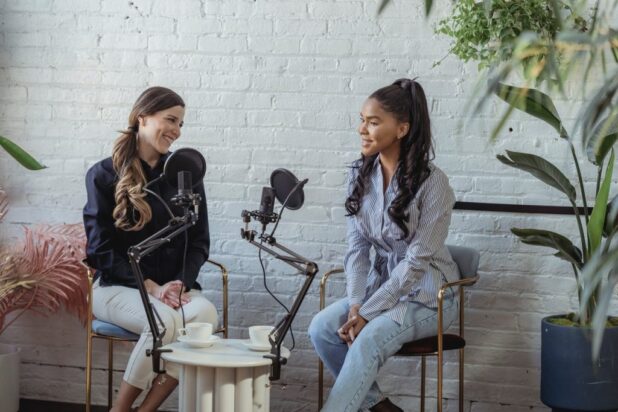 Explain what you can do for them
The hosts need to know that having you on their show won't be a waste of time.
What can you bring to the table?
Are you an expert in a certain field? Do you have an interesting story to share? Make sure you let them know what value you can add.
Define what they can do for you
This won't make them call you right away, but at least you won't come across as fake. No one gets on a podcast to help a host out. So, be real. Say what you have to say. Why did you choose them? How do you see this working out for you? What they can do for you (in return for what you can do for them)?
It doesn't have to be anything big. Just a little something to show them you care, that you're not fake and that you did your homework.
Keep it short and sweet
Please – don't ramble on. Save your stories for the podcast. No one will ever read a 2000-word long email – not even if you're George R.R. Martin writing about how you'd cap off Game of Thrones. Be clear, direct, and to the point.
The hosts don't need your life story – they just need to know why you're the perfect person for their show. So, make it short, sweet, and memorable.
Don't be vague
Whatever you do – don't be vague. No one likes a flake and no one wants to waste their time. So, if you're going to pitch yourself as a guest on a podcast – make sure you have something specific to say.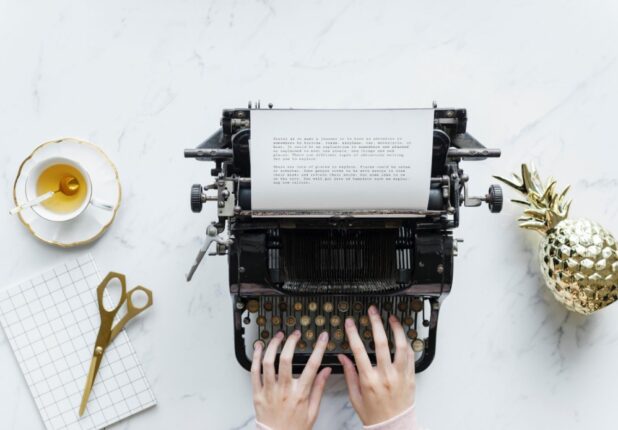 But leave them wanting more
But then again, don't give away too much. You want to leave them wanting more. This is your chance to make a good first impression and you don't want to screw it up by being too wordy or giving away too much information. Like we said – leave something for the podcast.
Proofread your pitch
Finally, before you hit send – make sure you proofread your email. This might seem like a no-brainer, but you'd be surprised how many people don't bother doing it.
Remember – first impressions count and you want to make sure yours is a good one. So, take the time to read over your email one last time before you hit send.
Final Words – Understand that not every podcast is for you
In the end, if you fail to get a response – don't take it personally. It doesn't mean you're not good enough or that your story isn't interesting.
It just means that the podcast you pitched yourself to wasn't the right fit. And that's okay. Because there are thousands of other podcasts out there – one of which is bound to be perfect for you.
So, don't give up and keep pitching yourself until you find the perfect fit. Because when you do – it will be worth it. Trust us.