A second passport is a great opportunity for any entrepreneur or businessman for networking and for expanding travel opportunities. A Caribbean passport is the perfect choice for any individual who wants a second citizenship by investment. All of the Caribbean countries have different requirements for their citizenship by investment programs.
St Kitts & Nevis has been a prime location for many investors since the 1980s and with good reason. There are many reasons why a citizenship in St Kitts & Nevis is worth opting for. You will get plenty of tax benefits as well as new business opportunities in a place where tourism plays a big role. Do not hesitate to visit the place at least once in order to know what it has to offer its residents.
St Kitts & Nevis is a good place for a second passport for the following reasons:
1. No Living Requirement
One of the biggest requirements while trying to get a second passport is that the applicant has to live in the specific country for a certain period of time. When you get the citizenship for St Kitts & Nevis, you are not required to lips in the country for any specified time and can continue living wherever you are based after receiving the passport.
Some Caribbean countries have living requirements for a specified time but this country will give you relaxation for the same. However it is a very serious place and worth visiting for vacations either alone or with family. You might end up having a good vacation spot in this place.
2. Speedy Processing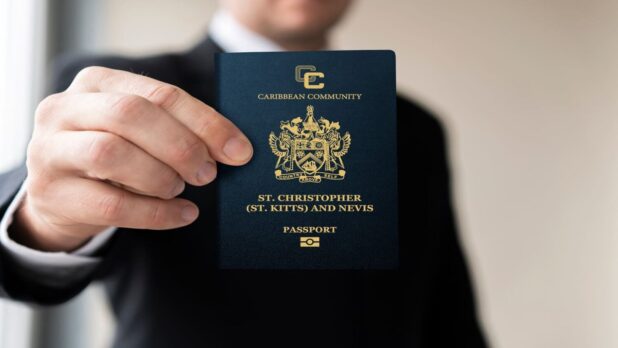 The processing of the application should not take long especially if you are on a specific time crunch. As compared to other citizenship by investing programs in the Caribbean, the processing time for St Kitts & Nevis will be less.
It is extremely helpful for anyone who wants to use the passport immediately. The overall processing time can be sped up and you can get your passport finalized within 45 to 60 days. The citizenship application process is more convenient for any applicant because of the quick processing time.
3. For the Whole Family
The citizenship application can be made for the entire family at once. Usually the application of one individual is finalised before their family gets authorisation as citizens. In St Kitts & Nevis, you can easily get the applications for the entire family process together.
This will make the process convenient for the entire family who might want to move to a new place. It is also helpful for families that might want to make use of their passports without going through the lengthy visa process. You can get more information about the advantages on https://imperiallegal.com/media/articles/benefits-st-kitts-nevis-citizenship.
4. No Visa Applications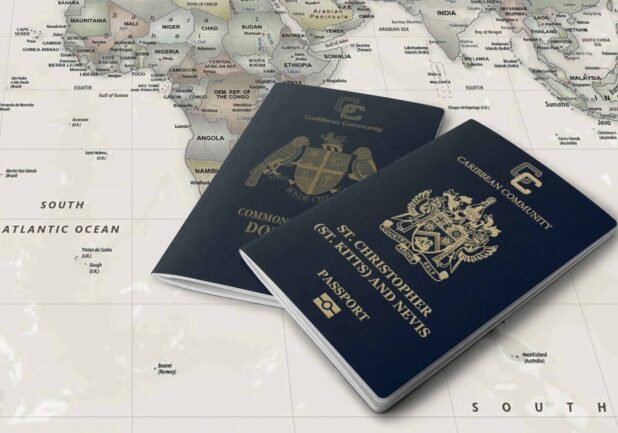 The Caribbean is a location which allows the citizens to get free travel opportunities without applying for a Visa. An accepted application will make you eligible for travelling to different locations without needing a visa. For St Kitts & Nevis, all the citizens irrespective of whether they live in the country or not can get access to travelling to 156 countries.
These 156 countries include the UK and Singapore and will not require a visa for any citizen from this Caribbean country. It is also easier for the citizens to have long term visas issued for both Canada and the USA.
5. Confidentiality and Protected Privacy
All the citizens of St Kitts & Nevis will be ensured complete confidentiality of their personal details. The details of your citizenship application and residential information will not be shared with any third party and will only remain with the government.
It is especially important for people involved in business who do not want their personal information out. The extent of participation in the investment program for every individual will remain confidential at all times. Even after your citizenship is finalized, you can rest assured that your information stays protected.
6. Numerous Tax Benefits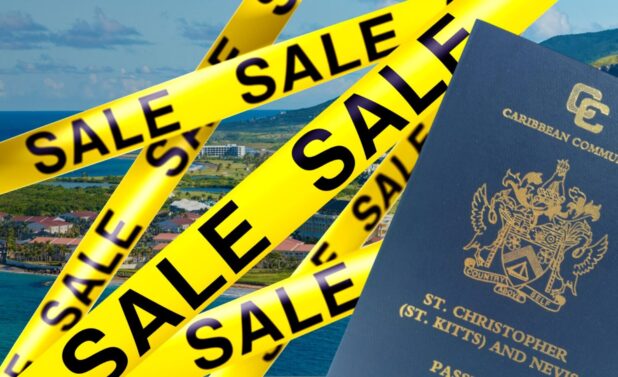 The Caribbean has one of the best tax systems in the world and offers numerous benefits for all of its citizens. When you take a second citizenship in St Kitts & Nevis, you are eligible for all of the benefits. There is no income tax, no inheritance tax, or gift task that any individual is liable to pay.
There are no property game starts or any dividends to pay which is a significant benefit for anyone who wants to save up on their finances. If you are worried about property tax, they are extremely low in the country as compared to any other citizenship.
7. Better Business Opportunities
Many business oriented individuals look for citizenship in the Caribbean because of numerous tax benefits and expansion opportunities. Expansion in business is related to branches in a new location. A great opportunity for any business person to start their business in a new location and step into tourism. St Kitts and Nevis because of its scenic views and travelling opportunities for tourists around the globe.
The tourism industry is a big contributor to the economy of this country and one can run a business based soli on tourism in their new country. It is a beautiful place to get acquainted with, not only on vacation, but also permanently if the need arises. One can consider this new country in case the situation in the home country becomes difficult to live in.
The Takeaway
Before that the benefits of St Kitts and Nevis are enough to convince you for a second citizenship by investment. Finding the capital for investment might be difficult but if you are a businessman it can create plenty of opportunities to benefit from. If you want to expand into the tourism industry, this Caribbean country will be perfect.
If you are going to shift with your family then the application for all the members can be made extremely easily. They have no inheritance tax to pay and the property tax is also reduced for the citizens. You can always enjoy the scenic views of the beach.