Investing is one of the best ways to increase your profits and create regular income every year, and this is something every successful person will agree with and confirm. There are many areas and fields where one can place their investments. Now, even though the stock market is probably to go option to many, and cryptocurrency is also pretty tempting, investing in the real-estate business has always been and always will be great, and what's even more important, a much safer solution.
Namely, placing your trust in properties is probably the best way to increase your budget, fast and by quite some, but like with any other type of investment, there is always some risk to it. It's the basic principle of investing, and the more risky something is, the more profits it can bring to us. But although taking risks is part of the job, if you know what you are doing, there is no need to worry.
Where to invest?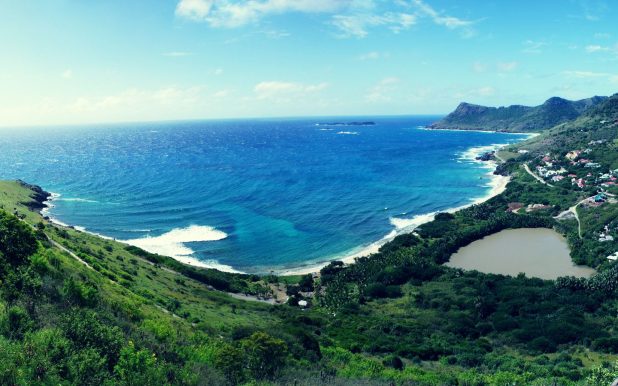 Buying properties abroad is one of the best things anyone can do for themselves, and even though no one can grant you high profits instantly, this type of investment can only be beneficial as time goes on, but it's also a great opportunity to change a lifestyle and really enjoy your time at that new place. As for where to invest and which countries to consider, there are two ways to go, and you can either opt and go with a country that's not that popular and known as a tourist hub, or pick an exotic place that attracts more people every year.
This decision is entirely up to every single one of us and our preferences, but the second option sounds more promising and surely more tempting. Now, the most common issue here is about people thinking that just because some location is attractive and popular, the prices of apartments or villas must be high too, which is a common misconception. Of course, there are many factors that play a huge role in determining the price of some estate, but with enough research and patience, everyone can easily find something to invest in, and one of the best countries to start is definitely St Kitts & Nevis.
Why St Kitts & Nevis?
For starters, this country has some of the best beaches, and, on the plus side, it is a well-known tourist destination in the Caribbean with rich history and cultural heritage. Overall, it is one place where you go to really enjoy the pristine nature and have fun, but it is also a great option for your next investment, regardless of whether the property you seek is for fun or profits. Namely, it has everything one can ever want, is ideally placed, and is a thing of beauty in the sea, and what's great is that the laws support and encourage foreigners to invest in this country.
On the other hand, it's not just about the lifestyle, as buying a property here can also be quite profitable, and you will be glad to know that there is something for everyone. One can decide to rent the property or remodel and resell it, but everyone should keep in mind that the prices are actually pretty moderate compared to other places in the Caribbean. Furthermore, the taxation system also works in your favor, as there are no capital gains or inheritance taxes, meaning that the entire system is probably much different than what most people are used to, and also why so many are willing to invest in St Kitts & Nevis.
How to buy St Kitts and Nevis real estate as a foreigner?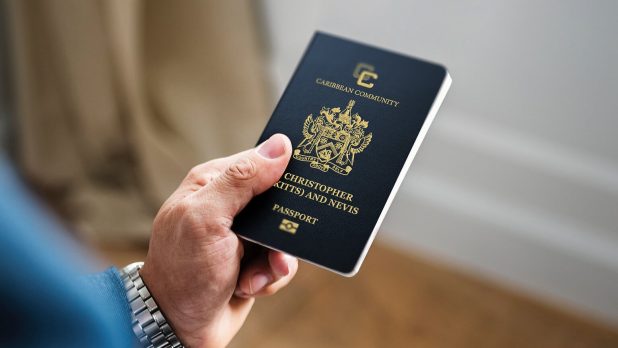 There are two ways to buy some property here, and depending on what your goals are, you can either apply for the Alien landholding license or buy a pre-approved property through the Citizenship by Investment program. It's needless to say how the second option, even though it might be a bit more time-consuming as the entire process can take some time, is much cheaper and investors' favorite. The second option also has two variations, and one can decide to either purchase the property in joint ownership with a minimum investment of 200.000 USD for at least seven years or purchase it as a single person. As for the second option, the investment is doubled, but you can wait for less time to resell it as it must be in your possession for at least five years.
Benefits of citizenship by investment program
We can all agree that having citizenship comes with many benefits, and here, we are not talking just about this program and this country. Namely, every country has different rules and laws for foreigners, and in order to get all the rights as you would if you had a St Kitts & Nevis passport, applying for one is the next logical step. Besides that, some of the other citizenship benefits are also Visa-free traveling to all the European countries, taxation system, and, above all, the thing that makes St Kitts & Nevis citizenship so noteworthy is that the whole process of getting one lasts for around three months. Another thing that might surprise many is that you don't actually have to be there to apply and get citizenship, as no citizenship or personal visit to this country is needed. All these things make this a great option for dual citizenship, along with the investment opportunities that we have mentioned earlier.
Conclusion
Investing in real estate is probably the best and smartest way to place your funds. From everything mentioned above, it's pretty clear that buying a property in St Kitts & Nevis is a chance you shouldn't miss, so why not get all the benefits available and get a place to either rent or resell or simply enjoy. Of course, one cannot make this type of decision just like that, so if you need more info and a detailed guide on how to buy property in St Kitts & Nevis, along with a legal consult, then make sure to check https://imperiallegal.com/real-estate-in-st-kitts-nevis/.