If this is your first time buying outdoor furniture, then some assistance will certainly help.
It would be a shame not to decorate your patio, especially when the weather gets warmer. But there are a few things you can do to prevent a costly mistake.
Much like anything in life, not every outdoor furniture piece will get the job done. And that's why you're here. In this article, we are going to give you our 7 tips for buying your first outdoor furniture. Not only that but you'll also learn how to buy quality.
With all that said, let's start.
1. Measuring Your Space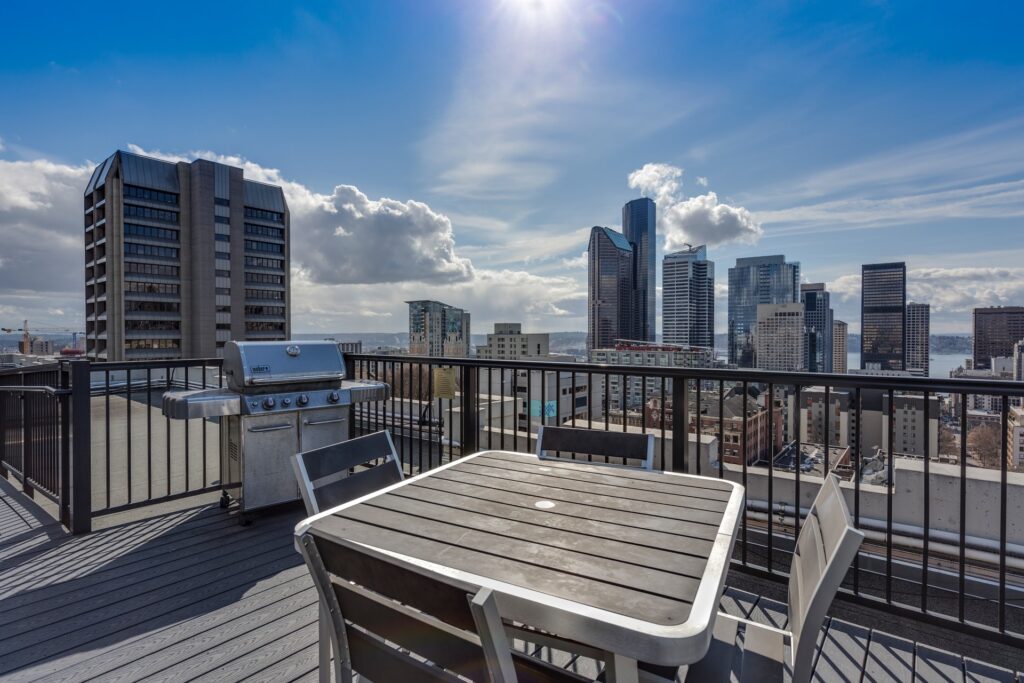 This one is very important because it directly impacts your buying decision. You might be tempted to buy an outdoor sofa, but what use of it if you don't have anywhere to place it. This is precisely why you'll need to measure first and buy later. Doing this prevents a very costly mistake.
When measuring the outdoor space, there are a few things you'll need to look for. Make sure to look for the shape of the whole space. Is it rectangular or square or perhaps another shape?
You will have a pretty good idea of what to buy once you determine this. But that's not all.
You'll also need to establish where the furniture will sit and whether or not you'll have room for people to come in and out. For smaller spaces, look to buy smaller pieces that won't take that much space. Instead of buying sofas look to buy stools and narrower tables.
2. Where Will You Place Each Piece?
Once you're done with the measuring, it's now time to look at where each piece will sit. Much like the previous point, this one is also important in preventing making a purchasing mistake.
You might have a huge patio, but you'll still need to determine the sitting area. If your patio is fully protected from rain, then this issue becomes significantly easier to tackle.
Do you plan the sitting area to rest on solid material such as wood, or do you plan to rest on grass? These are all questions that need answering. Doing this helps you determine which material works best for your case.
3. What's the Weather Like?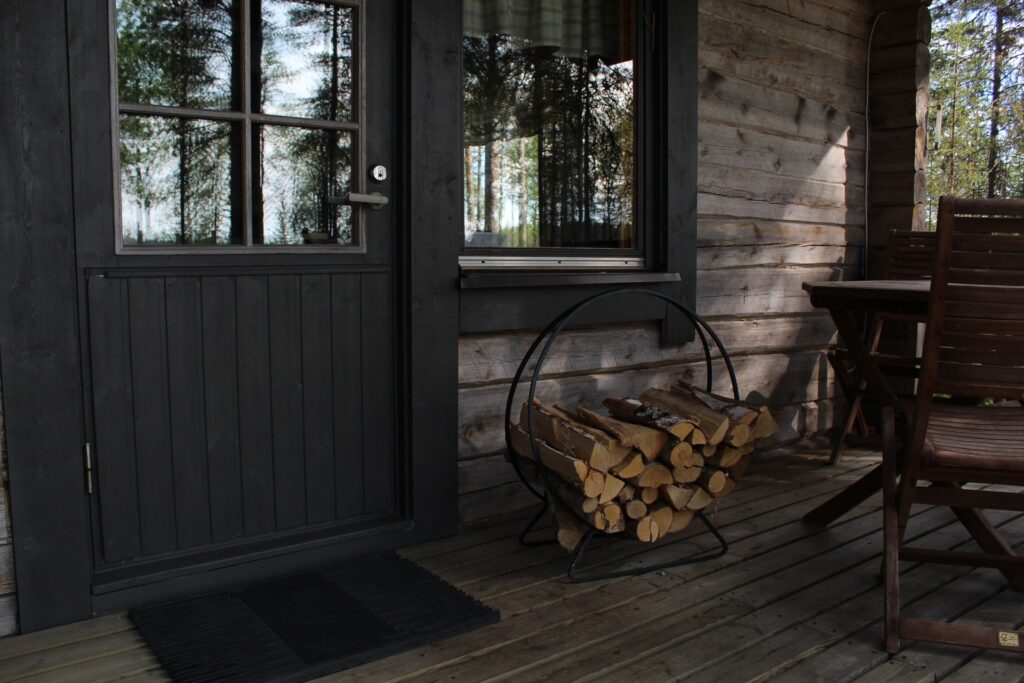 It's safe to say that different parts of the world have different weather conditions. Certain parts are much rainier than others, while some are much hotter and rarely see rain.
The weather can be instrumental in selecting the right outdoor furniture, especially when we think about the material. Certain types of materials have no issues with rain or water, while others perform very poorly.
Not only that but hot and dry weather can also harm materials such as wood. If you live in a place that regularly sees high winds, then aluminum furniture will have a hard time staying on the ground.
These are all factors that need to be taken into consideration prior to purchasing the furniture. If you're having a hard time choosing the best outdoor furniture, then make sure to visit www.remarkablefurniture.com.au for inspiration.
4. Focus on Quality
Quality should always be a priority when choosing outdoor furniture. As we've mentioned a few times, weather can have a huge impact on the durability and longevity of each piece.
And outdoor furniture is much more susceptible to all kinds of damages. So instead of saving a few bucks, why not invest in quality and get something durable that can withstand the elements?
5. Also On Comfortability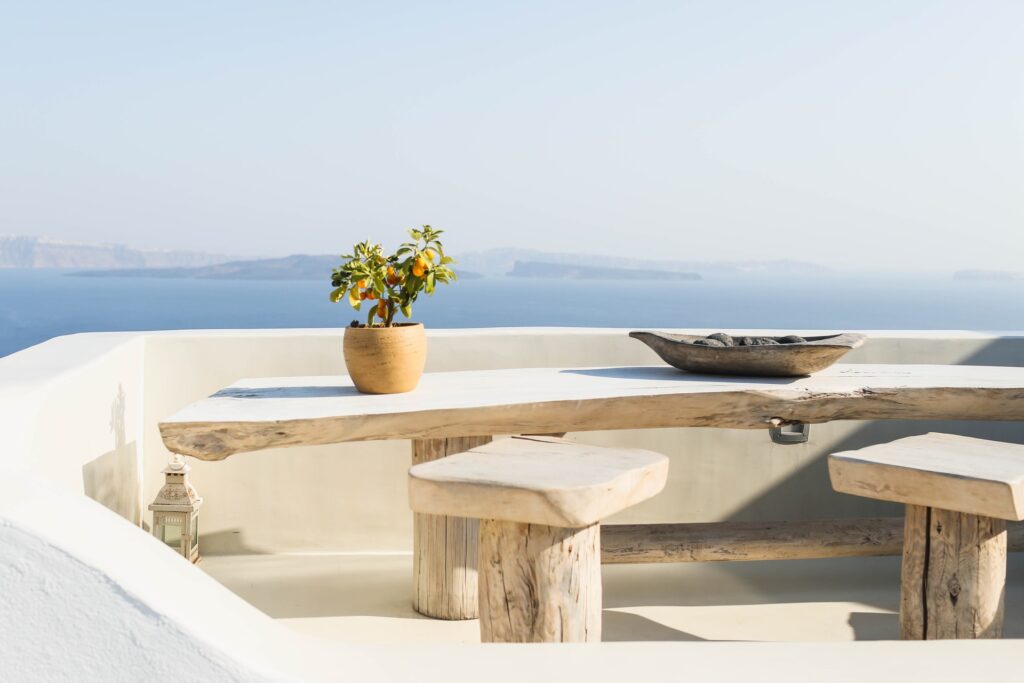 Many homeowners think that patio furniture doesn't need to be that comfortable. But we beg to differ as that's exactly what it needs to be.
Since a patio is a place of rest and relaxation, comfortability should be another top priority when choosing the right pieces. Instead of buying chairs without pillows, why not spend a few bucks more and get something that will add more comfort to your sitting?
Not only that, but coziness will attract more friends and family over to enjoy your new outdoor sitting area. Does it make for a perfect occasion and what better way to do that than with hammocks and daybeds?
6. Dual-Purpose Pieces Get the Job Done
Let's talk about practicality. No one wants a cluttered sitting area, especially one that everyone can see outside. You want the sitting area to be nice and tidy with plenty of space to maneuver. But you also want the option of inviting more people over.
To help with both, we introduce to you dual-purpose furniture pieces. One of the most favorite dual-purpose pieces is the ottoman. This furniture piece can be used as a stool for sitting and as a small table.
Also, there are pieces that come with storage space that can hold things inside. While you shouldn't get a piece only because it has storage space, you should think about whether the extra space will help you in any way.
Regardless, if you like to maximize space by minimizing the number of furniture pieces then you should buy dual-purpose pieces.
7. Don't Go Over Your Budget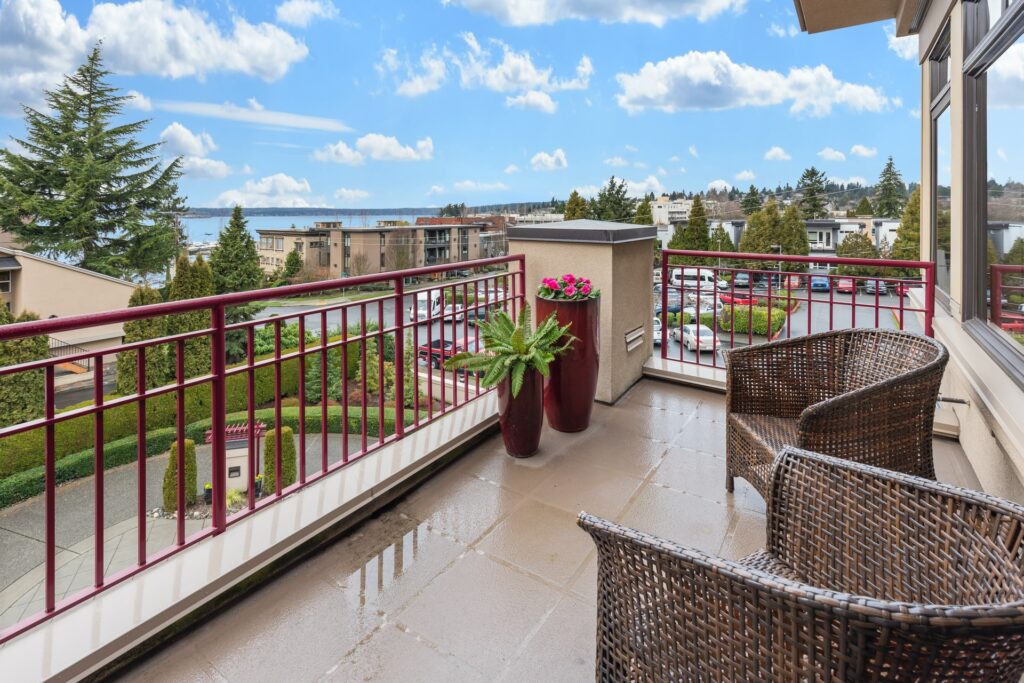 It might be tempting to buy a piece that looks amazing, feels amazing, and can do more than one thing. But before you grab your wallet, consider if the price is right.
Creating a budget is the smartest move to make whenever buying anything. It tells you exactly how much money you can spend. Going overboard is a mistake because you're spending money you don't have or need for something else.
And by having a budget you're pretty much eliminating a lot of options. While some of these options certainly look and feel good, sticking to your budget will prevent a financial disaster.
So instead of going all-out on the best outdoor furniture you can buy, try to stick within your budget.
Conclusion
Investing a little more time into it will definitely pay out in the long run. It's quite bad for your wallet for you to be going out every year and buying new outdoor furniture, so try to buy the right way instead of making costly mistakes every year.