Not too sure what to use when it comes to your barbecuing experience? Want to buy a grill but you're not too sure which grill to go for? There are gas and charcoal grills, both of these can have pros & cons depending on your needs and how you wish to use them. If you want to make your next purchase and you're not too sure what to go for, keep on reading and discover your best solution down below.
What Is a gas barbecue and should you buy it?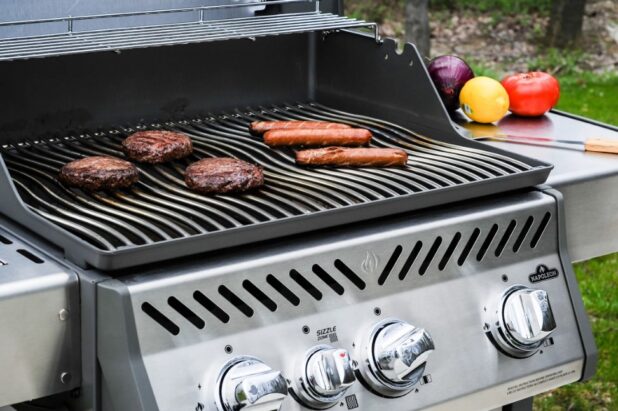 Convenient, efficient, and can be easy to use within a matter of seconds or minutes! Although not everyone likes or uses them, they are still seen and thought of as practical grills that you can use if you don't have charcoal laying around, or if you wish to sort everything out with a flick of a switch and press of a button.
Gas-fueled grills typically use propane or butane (liquified petroleum gas) or natural gas as their fuel source. The heat is very direct and consistent, usually coming from 2-3 sets of burners, allowing you to sear with ease, while its price is also pretty justified.
What are the benefits of a gas barbecue?
1. Easy to use and works fast – if you wish to cook and prepare your next meal in under 10 minutes, give it a go!
2. It is accurate – you can work with your preferred level of heat and your ideal temperature on an even level. Everything is consistent as well.
3. Fast & adaptable – great for summer midweek cooking, as well food time with bigger groups of friends.
What are the cons of a gas barbecue?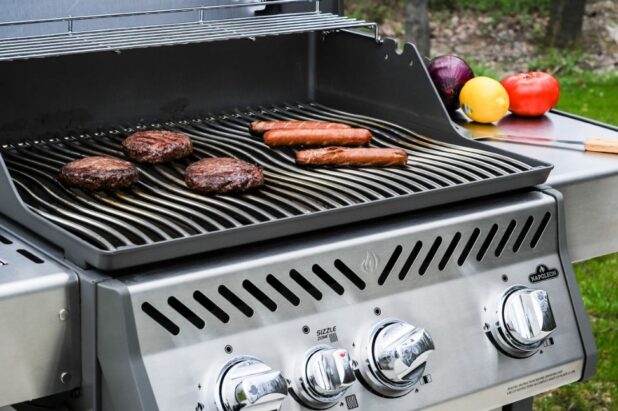 Every item or tool that you have and own will have some type of cons to it. In this case, here's why some people dislike this model:
You can't reduce heat – these grills lack an even blanket while also having issues building flavourful crusts on larger cuts.
Some foods are harder to prepare – it will take you more time to get something cooked and good to go due to its constant or even heat distribution.
How to use a gas barbecue?
Determine if your grill is designed for burning propane or natural gas. Set up a grill outside and turn on the igniter button. Turn all burners and close the lid of your model. It will take you around 15 minutes to reach 400 F. Prepare your favorite food and shut off all burners once everything is done. Clean it by wiping it with a cloth, warm water, and some light and mild cleaning products.
What is a charcoal barbecue?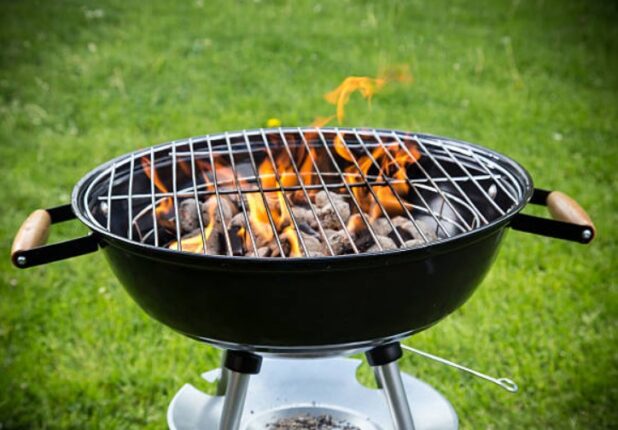 A charcoal barbecue is versatile, allowing you to cook super-high or way-down low. Although it is more-so popular and it was used years before a gas model was even introduced, this one model still has its downsides and cons. It requires a lot more effort than a gas grill to start the cooking process, control the heat, and clean up afterward. However,
people worldwide prefer it since it leaves the food feeling crispy & traditional-like, with a lot more flavor. Charcoal smokers are harder to use than electric smokers and propane smokers, but you can get the gist of them as time goes on.
What are the benefits of a charcoal barbecue?
1. Easy to start – as long as you have a charcoal chimney you won't have an issue with this item. You will light up the charcoal within a couple of minutes with a help of a newspaper.
2. Versatile cooking – you can sear really hot and fast (quicker than gas) while working at your preferred speed. True experts will know how to operate charcoal in the shortest amount of time possible.
3. Indirect grilling – people who like to play and experiment with their foods will like to throw on wood smoke, choosing whole pieces of hardwood. It is perfect for your outdoor moments.
What are the cons of a charcoal barbecue?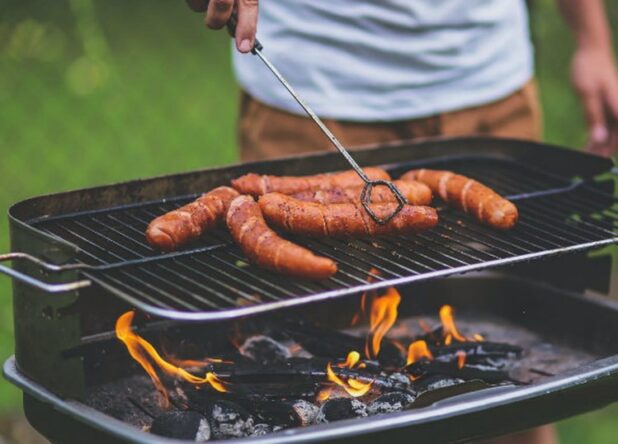 Some of the cons when it comes to this grill are:
The process can be quite messy – you can have a hard time cleaning your grill afterward from charcoal due to its thickness and consistency.
Restriction in size – charcoal grills can have smaller cooking areas and often no cooling shelves.
Some people link its use to cancer – there are some studies that show that excessive and frequent use of charcoal can be a cause of cancer.
Not for beginners – if you usually struggle to cook and prepare your food you should know that this barbecue is not beginner-friendly nor easy to use.
How to use & turn on a charcoal grill?
Discuss if you plan on using charcoal or briquettes to turn on your barbecue. Let the charcoal or briquettes burn until they're covered with white-gray ash (it takes about 5 to 10 minutes for the coals to get to high heat and 25 to 30 minutes to get to medium heat). Put your food or your meat on top of the grill. Once you are done eating it you should deep clean it. Use vinegar and proper cleaning supplies to get rid of the ash completely.
Where to find the best gas grill that you can use?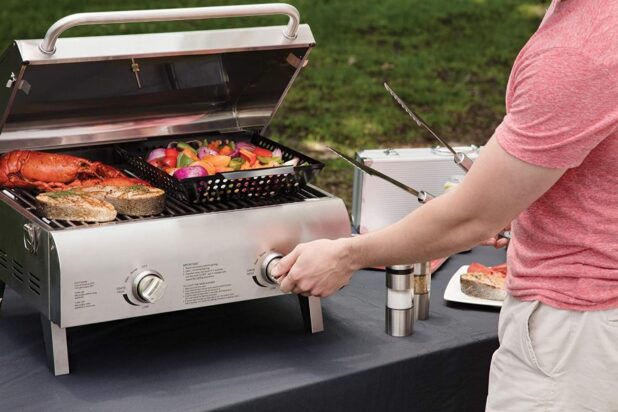 In the mood for some food? Want to find your new grill and a barbecue that works well for you or your friends and family? A lot of people are not too sure which model to go for, or where to find a solution that suits them since online info can be overwhelming.
In our opinion, a gas grill is the best solution that you can use and enjoy during your everyday or special gatherings and grilling moments. Simply read more here and browse through the best 6 grill options that will suit you for your outdoor use! Read the pros & cons of each model while also learning how to use this kind.