For the past few decades, cryptocurrencies have played a vital role in the finance industry. Traders and investors must have seen some drastic rise and fall in the cryptocurrency market. But the usage of cryptocurrencies like bitcoin, Litecoin, and other cryptos has increased. Anyone can use cryptocurrencies (i.e., digital money) for the purchase of goods and services.
Blockchain technology is one of the safest and convenient methods for many investors. Moreover, it is well suited for mortgages and real estate transactions because cryptocurrencies can be transferred to any part of the world easily. Investors from various parts of the world may suffer because of currency variations, but cryptocurrencies make it easy for investors by providing uniformity in currency exchange values.
This uniformity in currency has made many investors utilize cryptocurrencies to purchase commercial and luxury properties. But no one knows the pros and cons of purchasing a property using cryptocurrencies. Continue reading this article till the end to know more about cryptocurrencies and their uses in the real estate industry. Visit this site to know some pro tips on purchasing properties using cryptocurrencies.
Pros And Cons Of Buying And Selling House Using Cryptocurrencies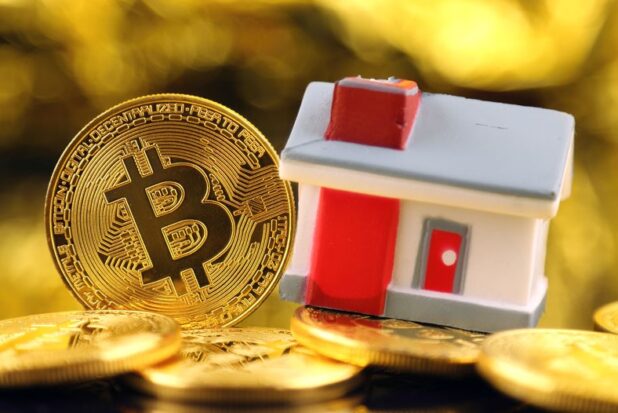 Pros
1. Investing in the world market has been made easy
Cryptocurrencies help people in finding the right property without making them stick to the boundary limits. Real estate investors who prefer to invest in properties will have a wide range of opportunities all over the globe because of uniformity.
When you prefer to purchase using standard currency, there will be many formalities to be considered before buying a property in other countries. People who prefer to do this will be in a situation of exchanging money. So to avoid these formalities, people can choose to use cryptocurrencies.
2. Fast and safe transaction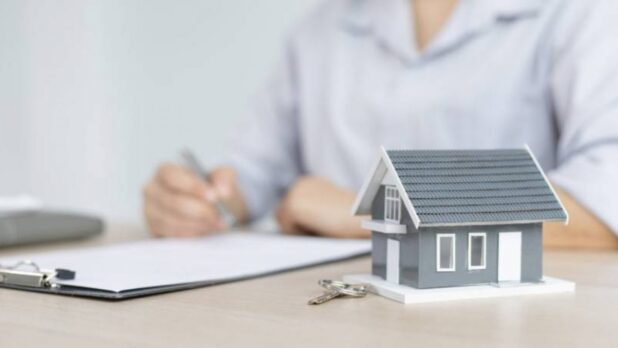 Real estate investments and transactions may occur online or offline, but they will be traditional (through banks or cash transactions). But when people prefer to purchase a property globally, these methods will not help them transfer money at the right time. The rules and regulations of each country and the banks in that country may differ, so money transfers may take some time to reach the opposite party.
People who prefer to do this have to submit their proof, the reason for the transaction, and some additional details. To save time, global investors prefer to use cryptocurrencies as blockchain technology will help them transfer money instantly. Moreover, the details of transactions are saved in the form of ledgers. The enhanced security and faster transactions are an added advantage, so most investors and even sellers prefer to use cryptocurrencies to purchase and sell houses.
3. Very few transaction fees and smart contracts
Have you ever invested in overseas properties with fewer transaction amounts? Probably the answer is no because our system is designed in such a way that transferring funds worldwide will lead to a waste of money in the form of transaction fees and other fees that the governments of both countries post.
If you have invested in overseas properties, you must have heard the terms exchange fee, broker fee, investment fee, and much more, so these fees will make you pay a huge sum of money when you prefer to invest in foreign properties. All these fees can be avoided by using a cryptocurrency for the purchase of houses in foreign countries. This will be a benefit for both buyer and seller as well.
As the transfer takes place from one internet user to another, the transfers are safe, and it is recorded in the form of ledgers, so everyone knows that the transfer has taken place for some purpose. But beginners might have some doubts about digital money transfers. Smart contracts help people satisfy novice users as they have designed the system to make the blockchain follow the legal requirements of the real estate sector.
Cons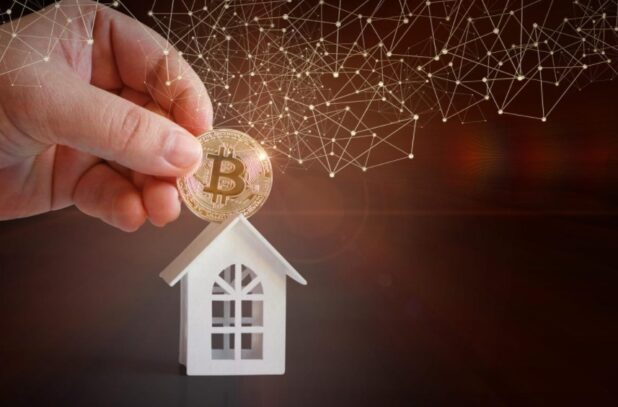 1. Volatility
The most important drawback of utilizing cryptocurrency is the volatility as the market prices change every minute. There are possibilities for huge losses when you prefer to purchase a property using cryptos. Just imagine a situation of confirming a property by paying an advance. But on the day of settling down, if the price gets slashed, then you will be in a position of losing a lot of money in that single transaction.
2. Taxes
Generally, people may get many tax benefits and refund amounts when they prefer to purchase properties using traditional methods. But when people prefer to use cryptocurrencies, they need to pay some tax implementation. But most countries do not have standard laws for encompassing cryptocurrencies.
If people prefer to transfer the cryptocurrency into fiat money, they will be in the situation of paying tax, or they can utilize cryptocurrencies without paying any taxes. Even having standard rules and regulations in the purchase and sales of properties has led us to many problems, so think about the situation of nonstandard rules and regulations. There are possibilities for misunderstandings, which is one of the most significant drawbacks.
3. Lack of security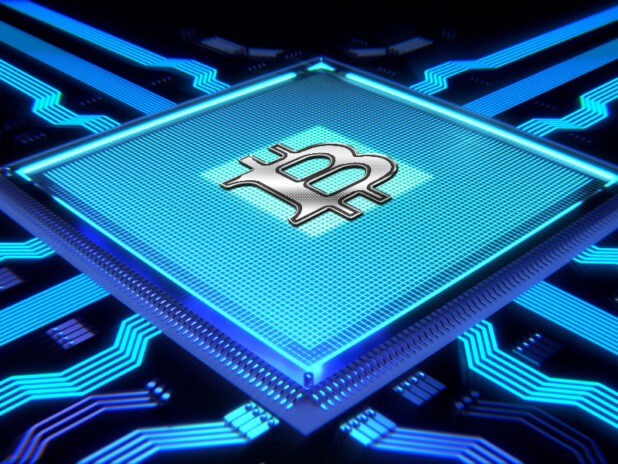 Losing the hard-earned money will be the worst thing than anything else. But every invention in today's situations is subjected to risks. People who dare to face those risks can gain projects, but what happens if you lose a lot of money? In this situation, people will be losing a huge sum without having a clue to trace the money they lost. This is one of the most important drawbacks of cryptocurrency investments. So anyone who prefers to invest in cryptocurrencies must be smart enough to withstand losses and gain projects in upcoming deals.
Final thoughts
Hence, in this article we have discussed some important advantages and disadvantages of buying and selling houses and properties using digital money (cryptocurrencies). People should never forget that online transactions, especially the transactions made in cryptocurrencies, are risky, and there are possibilities for losses. Market fluctuations are also high, but there are some impressive benefits when people prefer to use cryptos. So use this platform wisely to gain profits without losing money.