Have you recently started a business? Or are you in the initial stages of planning a new venture?
As you weigh your budget and financial plans, you'll also want to consider the investments you're apt to need to make for your business to succeed. These investments should jibe with the long-term goals of your business plan.
There are certain things you shouldn't try to do on your own, however, in order for your fledgling operation to thrive. To ensure suitable growth for your new firm, you'd be well advised to consider outsourcing the following six services:
1. Outsource Your Marketing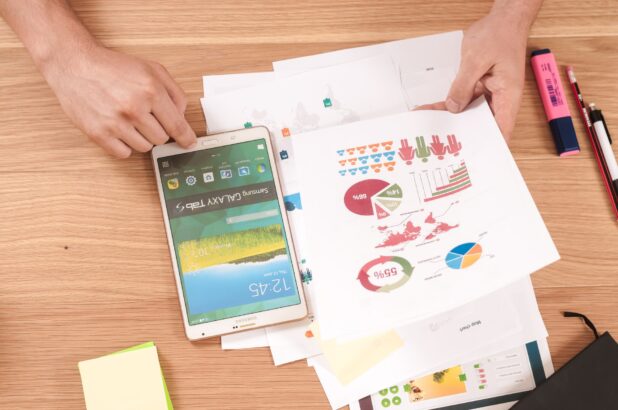 Let's be honest: You won't be good at every facet of your business, and you'd be mistaken to try to spread yourself too thin.
If done correctly, marketing is one function of your company that can provide substantial growth at a surprisingly swift rate. The downside is that proper marketing is a full-time job.
Hiring multiple people to manage the various activities that fall under the marketing umbrella can become highly expensive.
An outsourced marketing team could help you manage your social media accounts, content marketing, digital advertisements, and SEO strategy. They have multiple people who work on their team and specialize in these particular areas, so they'll be managed for a low monthly cost.
2. Hire An Attorney
You'll want to allocate funds toward services that alleviate pressure from having to make decisions too early or too swiftly. What if one of your employees gets hurt on the job?
Usually, there's a procedure your insurance company will guide you through to enable your employee to file for workers' compensation. Unfortunately, under certain circumstances, the employee may want to hire their own lawyer to dispute whatever workers' compensation offers them as a settlement.
Attorneys have the experience and skills to ensure you don't settle too early or for too little money. Hiring an attorney to work directly for your interests can open more opportunities for both you and your employee – bridging the gap with financial assistance for your employee.
3. COVID-19 Precautionary Measures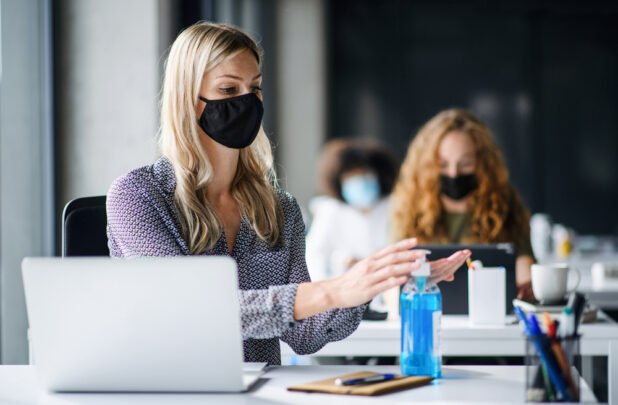 If you are a business owner, you know the importance of maintaining the safety, health, and wellbeing of your employees and customers during the COVID-19 global pandemic. No matter if you have a storefront or are running a business online, you want to ensure that you are taking the necessary precautions.
However, not all of these precautions are as simple as purchasing hand sanitizer and making your employees wear masks. The truth is, most businesses weren't prepared for the oncoming storm that was the pandemic. They weren't set up with the necessary measures to keep their business running effectively in the case of a mass shut-down, and some businesses still require more support than what they can offer.
This is why it's incredibly important for your business to consider outsourcing any extra help to continue navigating this extended season of the global pandemic until further notice.
Consider outsourcing hand sanitizer along with dispensers to use throughout your office, warehouse, or storefront. You can also outsource sanitizing wipes for customers to use if they are needing to reuse baskets throughout the store or if your employees are working in the warehouse to package products to be shipped out.
There are many other instore safety precautions you may want to take including outsourcing custom floor decals to maintain social distancing throughout the store. Websites like VistaPrint offer slip-resistant and waterproof stickers to add to your floors.
Another important safety precaution you'll want to outsource is COVID-19 glass screen barriers to use at cash registers, service desks, or between cubicles at the office. Click here to request a quote from Orange Mirror and Glass to outsource your glass screen protectors.
4. Human Resources
If you are running your own human resources department, there is little doubt your business will eventually find itself struggling. The truth is, no employee will want to come to you with a problem or complaint about the boss.
In many cases, that boss could be yourself. See where that can get tricky?
The other aspect of human resources that can demand a substantial amount of time is the recruiting process. This starts from scouting potential people to work for your company, and through the hiring process all the way until the person is hired and onboarded with the company.
Outsourcing these headaches to a recruiting firm is an investment you're likely to recognize makes a lot of sense.
5. Invest in Information Technology (IT)
According to a 2014 Deloitte survey, 53% of companies outsource one or more of their IT functions. Information tech is complicated, and, depending on the sensitivity of your work and files, you could be at risk for cyberattacks.
That's where IT professionals can come into play. In reality, the number-one reason most companies outsource their IT support rather than do it in-house is cost.
It's a fraction of the amount to outsource rather than hire someone on your staff to manage all of that. Plus, multiple upgrades happen frequently, which also means new software may have to be purchased on a regular basis by your company.
An outside IT firm will handle all those updates for you.
6. Sales
Sales calls and inquiries are time-consuming, especially if you are having to attend to other functions of your business. Do you really want to have to be cold-calling, sending emails, and networking within digital platforms such as LinkedIn to try and make your next sale?
The benefit of hiring a sales team is that you can determine how they should be paid in order to save you money while keeping these individuals accountable. Sales can be strictly commission-based pay. If you do that, you aren't spending the money upfront, but only once the sale has been made or an appointment set.
Conclusion
Whatever parts of your business you end up deciding to manage on your own, make sure you allocate a portion of your budget to outsourcing. Not only will this save you time and money in the long run, but it will also provide a sense of security to ensure that you are using reliable sources for the necessary safety precautions.
This way, you are not held liable for anything that may happen in the future.