If you do not have enough experience in choosing the right firewood processor, we understand how difficult task you have. For that reason, we want to help you by making things easier for you. In general, there is a big selection of firewood processor machines on the market. All of them come in different models with various sizes, features, shapes, and advantages. Logically, all of this makes things even harder for you when you need to decide on one. So, we prepared some guides that you can follow in order to find the right machine for your needs.
1. Think about the size of the firewood processor that you need
One of the crucial things you need to consider when you are choosing the right and suitable firewood processor is the amount of work you need to do. Based on the size of your business operation, you will know what size of the firewood processor is the right option for you. Logically if you have a large operation to proceed with, you will need a higher efficiency level to achieve that. Let's analyze this through the example.
So, if you are running some big organization or company that provides wood chopping services, you will need more quality features of the firewood processor. More precisely, you will need more professional machines in order to handle the amount of work your company has. In that case, you will need more efficient features that the machine has such as the automatic chain tensioner. Besides that, you will also need a machine that has enough capacity for large logs. In that way, you will save time by finishing the job much faster. On the other hand, if you want a machine for smaller business operations or you want the machine for your personal use, you should know that other sizes are available as well. In those cases, you are looking for something affordable yet effective and functional.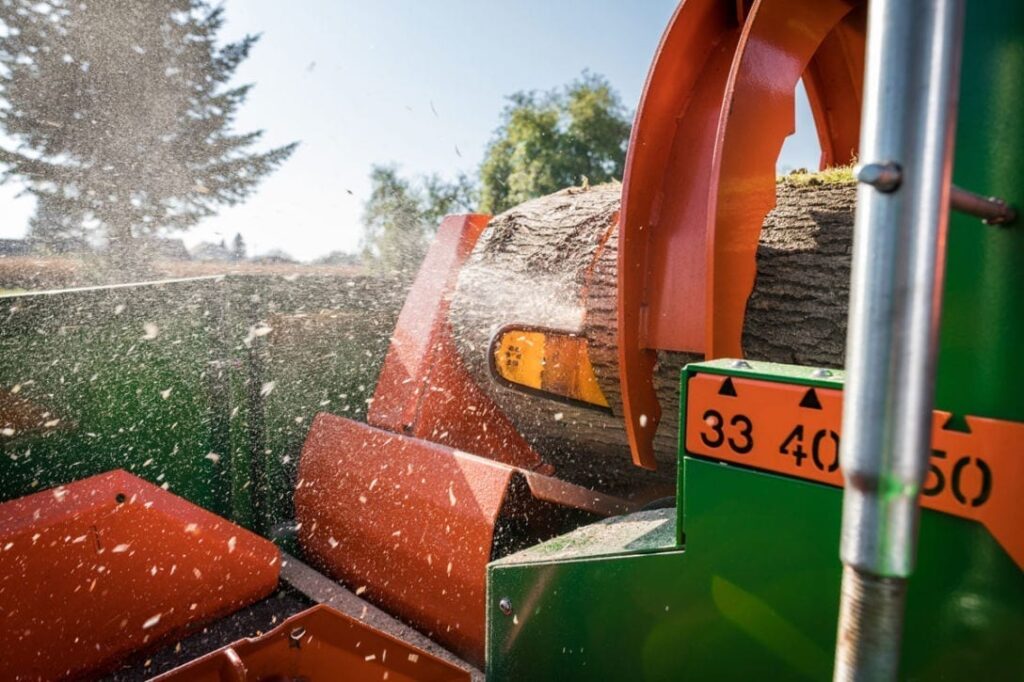 In case you are starting the business and you want something less costly, you should find a middle-sized machine that can be upgraded later when you develop your business. Besides, if you want to buy a firewood processor for your personal needs you should just look for something smaller that can fit in your garage. In other words, you need something convenient and useable. Also, something that can be easily montaged and handled.
Do not forget about the maintenance of the machine and safety measures
In all cases, we recommend you inform yourself and your organization how to properly maintain the machine. In that way, it will last longer and you would not need to invest in repairs. Despite maintenance, you should also focus on safety measures and the proper use of the machine.
2. Ensure choosing the appropriately sized firewood processor for the logs
When it comes to choosing the right firewood processor machine, you need to consider the size of logs you want to handle. This is not an issue for people who already worked with wood because they will know to evaluate the size of the logs and the machine type they need for them. However, others need to pay attention and choose the machine for the average size of the logs. Usually, most of the logs are 15 inches in diameter, so you should think of it when you are buying the firewood processor. The worst thing you can do is to buy a machine that can not handle this size and waste your money in that way. In case you are worried about the possibility that some logs are even bigger than this size, you should know that you can always trim them down manually.
Usually, logs are cut with the firewood processor machine into four, eight, or even twelve pieces. Generally, sometimes machines can split them into even more parts, however, you should work more efficiently to achieve this.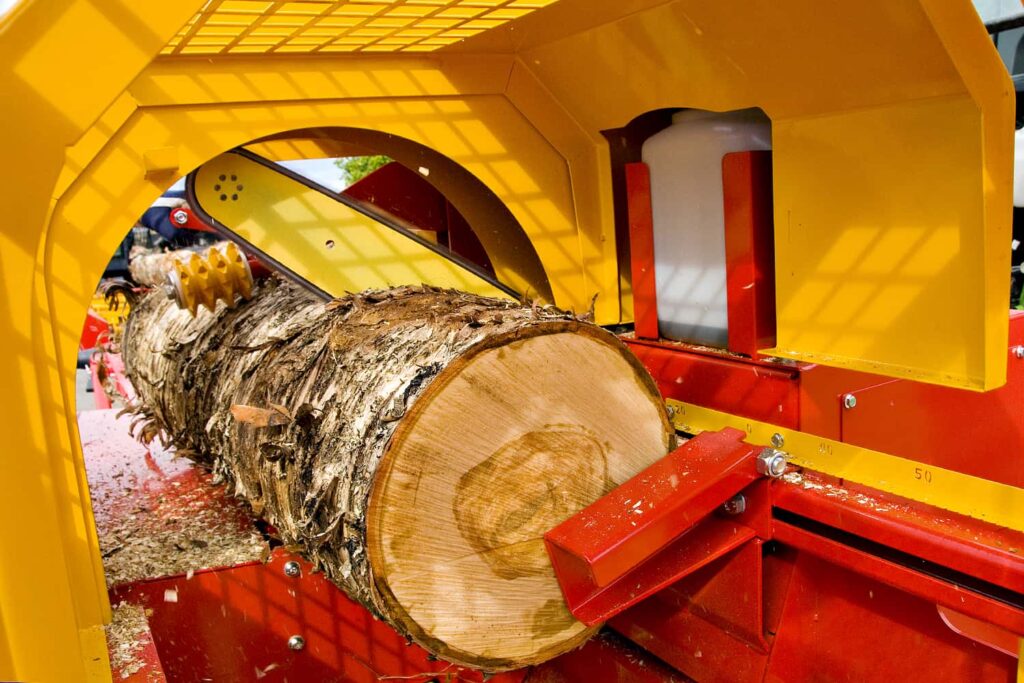 If you want to avoid this, you should buy quality in terms of wedges, as well as setting cutting cycles on fast. In that way, you will lower the amount of work every time you put a log to split.
In short, if you are handling small pieces of wood for your personal needs, there is no need to waste your money on expensive and large firewood processors. On the other hand, if you are processing logs for a business, you should think about your profit, productivity, and efficiency.
3. Concentrate on the cost and productivity of the firewood processor machine that you are purchasing
If you are living out of this, more precisely if wood-cutting is the task that your business handles, you probably already provided logs and you know what you are looking for. Also, you targeted the audience and you have customers that you will sell your service. So, the only thing left to provide is to purchase a proper machine. When you are choosing the right firewood processor, you need to focus on two specific things – costs and the productivity you will get from the machine. It is necessary to think about operating costs when you are buying this machine. Based on their model shapes, sizes, and quality serviceability, you will also get different costs of their maintenance.
For instance, machines with hydraulic modern technology are considered as fuel-efficient. However, these models require professional care. The reason for this is the electric setup of the machine that only experts can handle.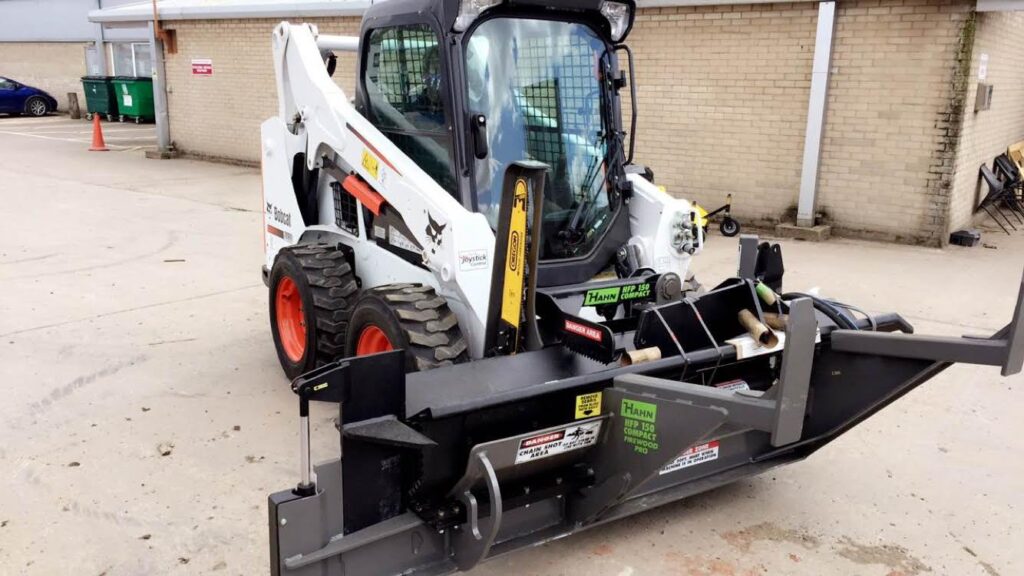 In general, you should know that your machine will work properly and give positive results if you handle some things – you need to input on ergonomics, handle the size of logs and consider the materials flow. For instance, processors with massive deck loading space will leave you more time for other tasks because they can make more records. Also, if your machine can take log landing, you will have fewer difficulties with operating. In the end, if you want to ensure the safety of your workers and lower the potential human mistakes, you can achieve this by installing a smart operating system.
Conclusion
Now, after you saw what things you should consider when you are buying the firewood processor, you can go a step further and actually buy the machine. If you are interested, you can find here a big selection of them with different features. All you have to do is to apply the pieces of advice we shared in this article, and everything will be much easier.