There are many holidays within a single year, often too many to remember. Of course, not all of them are equally popular or even equally celebrated and some like Christmas and Easter really take the cake. Others that follow certain themes but still have deeper meanings behind them like Halloween and St. Patrick's Day are also adored worldwide and well beyond their cultural and traditional boundaries and borders.
And then there are smaller holidays that celebrate a certain role, type of person, a thing, or a notion, none of which is more beloved or meaningful than Mother's Day. This holiday is not as official as the rest but in a world where important things are celebrated, the role of a mother deserves its special day. It is a time when everyone pays a little bit more attention than usual to the women who gave them life and sacrificed so much to allow them as good of a childhood as they could.
Mother's Day is celebrated around the world on different dates but one thing is common everywhere. It is a day during which your mom should feel extra special and you are in charge of making it happen. Usually it is gifts or special activities that the family plans for the moms in their lives, and what better to give a woman than a beautiful bouquet of flowers.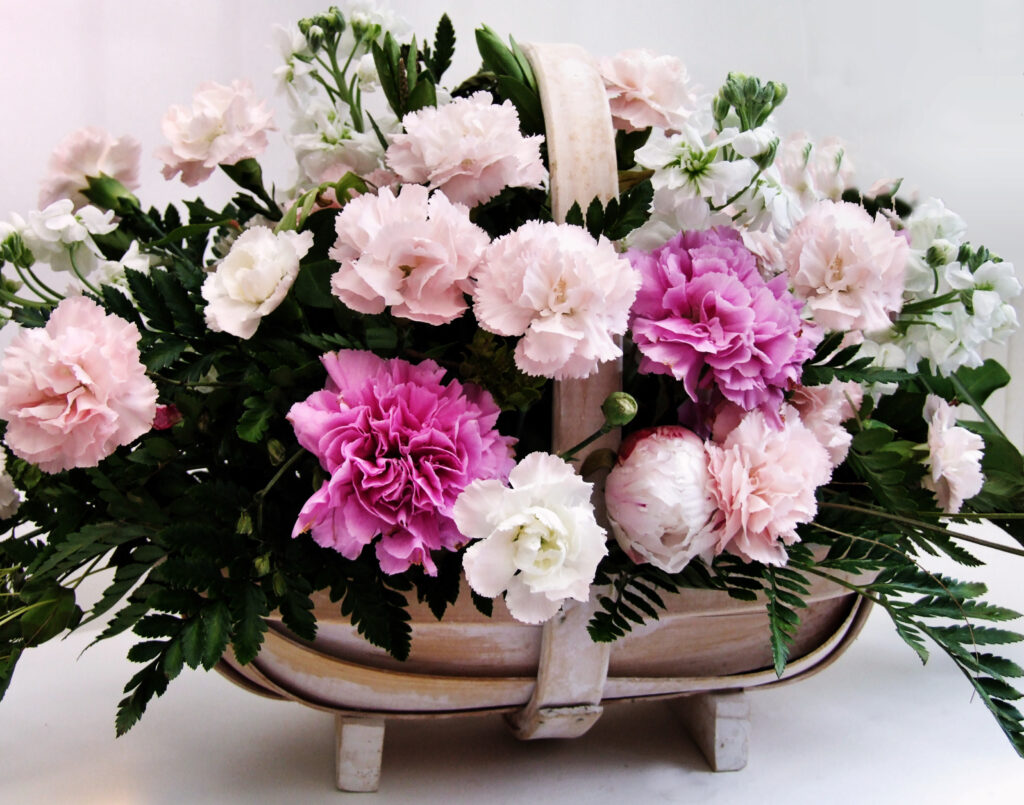 The official flower of this holiday is carnation, something that not a lot of people know. In the article here we will talk about why exactly that is and bring the whole story to you. If you wish to learn more about gifting flowers for special occasions or need a good place to shop for some, make sure to check out this website.
About Mother's Day and Its Origins
If you are to understand the meaning behind the connection of this flower and the holiday, we have to go back to the origins of this special day itself. It all started way back at the start of the last century. A woman named Anna Jarvis was standing on the grave of her mother in 1905 struck with grief. Consumed with sad thoughts full of loss and lament, she decided to do her best to establish a national day that would celebrate and honor her mother and every other mother for their immense contributions and roles in the world.
Anna was very close to her own mother so when she passed away, Anna was very lonely and grief consumed her. She took this step to give back to the world and to honor the memory and sacrifice of her own mom. Ann Reeves Jarvis raised the family during the mid 1800s during a period of extreme hardships. She gave birth to 12 children, a not so rare occasion in the olden days, only four of which survived. This made her very close to them and she devoted her life to raising them. Common illnesses of the time like typhoid fever, measles, diphtheria, and cholera took eight of her children.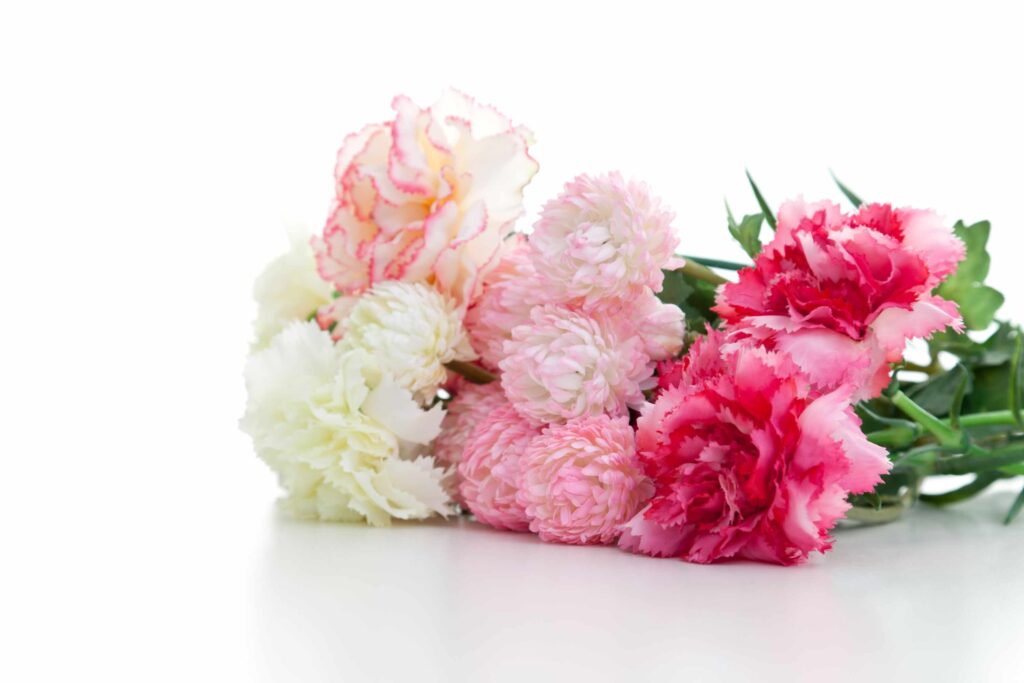 In an effort to raise awareness and combat illnesses and diseases among children, Ann got together with other mothers in the community during the 1850s and organized mothers coalitions. Women from all over West Virginia came together and decided to battle childhood illnesses as best as they could. They made sure the food and milk were okay and free of diseases, raised money for medication and clothes, and provided childcare services for sick kids. The organizations and coalitions that were a part of this important movement were known at the time as Mothers Day Work Clubs.
When another great tragedy struck and the Civil War started in 1861, Ann Reeves Jarvis advocated for all the mothers clubs to be neutral. The women even volunteered as nurses to help wounded soldiers at the battlefields and equally cared for Union and Confederate armies. If any child from any side needed any type of help, they did as much as they could. The war ended but the clubs remained and they were more unified than ever. In the year 1868, Jarvis led the organization of the Mothers' Friendship Day that unified the mothers of prior enemies from the opposing sides. Reconciliation among area families and their disputes were encouraged throughout the country.
The Carnation Enters the Picture
So why is a specific flower important for all of this and how come the tradition is still alive more than 150 years later? A little bit after Ann passed away, her daughter Anna wanted to do something special so she organized a touching memorial at the church where Ann Reeves Jarvis frequently went. This was in Grafton, West Virginia, and during the service she gave each memorial attendee a single carnation. Carnation was the favorite flower of her mom and she passed 500 of them that day.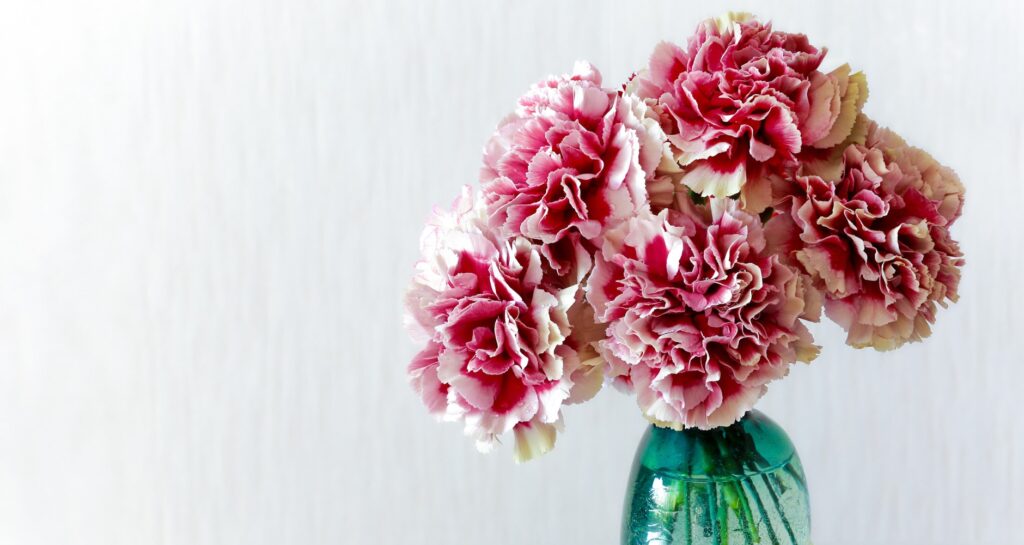 This ceremony was the start of the modern holiday we know today and it is now looked back on as a sort of inauguration for this important day. Anna would go on to write numerous letters to local, state, and national politicians and other influential people asking them to recognize the Mother's Day movement and help their cause however they can. In today's world something like this would barely have any chance of succeeding if the same measures were taken, but Anna was persistent and a little bit lucky.
After a decade or so, as many as 46 American states as well as foreign countries that heard about the efforts of the clubs and their dedication have already recognized the holiday and started celebrating Mother's Day. Canada and Mexico were among them as the two closest countries to the USA. With the new century well under way in 1912, Anna lobbied for the day to become internationally recognized. It only took two years for things to really take off, which is still a testament to the hard work and will of Anna, her mother, and every other woman who helped.
President Woodrow Wilson made the day a national holiday in 1915 when he signed the Proclamation 1268. This act made the holiday "A public expression of love and reverence for the mothers of our country." An annual day was needed so the second Sunday in May was chosen. The usual way of celebrating and honoring mothers of the world is wearing a white carnation. Over time, it became customary for mothers to receive carnation bouquets from their children, partners, and anyone else who appreciates them.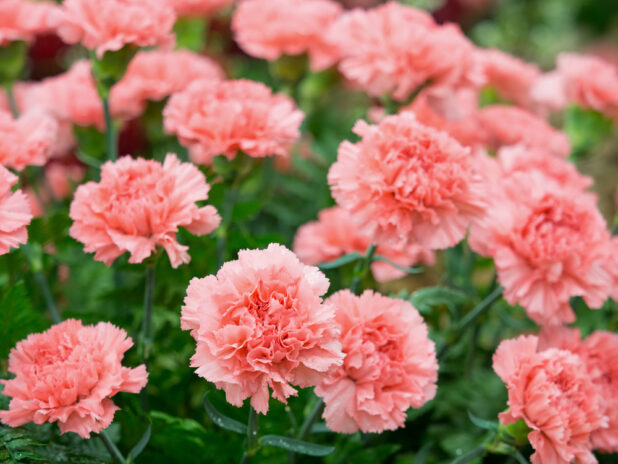 Aftermath
Although Anna fought against the holiday starting in 1920 due to the over commercialization and florists and gift shops profiting of her decades' worth of hardships, the role of the holiday and carnation remained important. The carnation is the official flower while the day is spent much like Anna intended, with the family and loved ones, sans the plethora of money being spent and the whole thing becoming a cause for spending like any other holiday.
While the white carnation started it all, today any color is good as a gift. Pink variety represents gratitude and red represents love and admiration. White flowers are more oriented towards honoring moms who have passed away. Despite how the movement ended and Anna even being arrested for her protest and filing lawsuits, mothers enjoy receiving special gifts and having their own special day now.