Career growth is mandatory whenever you start working in a position. You should not stay in a single role all of your life. Moving from one position to another position will give you more knowledge, experience, and new skills. Career growth doesn't mean lifting from one lower position to a higher position only, but it also involves exploring your current role in the organization. Also moving from one role to another at the same level will also develop new skills in you.
So, career growth doesn't always mean lifting up. Rather it can be grown in your skills and experience. Career growth of a business analyst to senior and then to business architect will not just lift up a position, but also the skills, expanding influence, and you need to become more strategic.
The this career path is flexible, different industries and organizations use different roles of a business analyst which require different skills. Although the skills are universally adapted.
Relocation is also a part of career growth. Some positions require relocation within the organization to explore different career growths in other locations. Relocation can be good career growth, if you need to move to a big city from a small city, you will experience the different opportunities in different locations.
If you are a business analyst, then you might work with a Project Manager, UI designer, and Product Owner. When you start working with these people in your organization, you can learn some skills and techniques from these people. It will help you in the growth of your skillset and also expand your experience.
The roles of a business analyst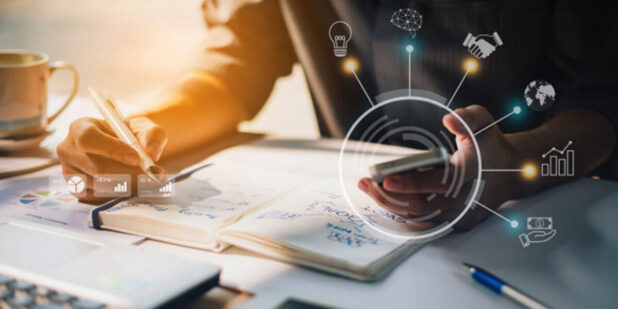 Business analysts are required to work closely with the project manager, product owner, and other management teams to improve the product quality, reduce costs by applying alternative procedures, and improve performance. They analyze the products and services of the organization according to the market requirements and competitor's market and suggest the best options to improve the organization's position in the competitor market.
The important role of a business analyst is to make the communication process smooth between the internal department of the organization and external stakeholders for a better understanding of the business.
Career Path of a Business Analyst
There are multiple career options for a business analyst. For example, the traditional career path will go to an upper-level role which is senior role of the same position, then business architect to senior business architect, and so on. While, the agile path will take a business analyst to the product owner to management team leader, then PMO director. So, there are various career options for a grow.
In some organizations, they may go from BA to senior analyst and then technology architect to Project Manager, then senior project manager, and lastly business owner.
One career path isn't necessary for this role in business because there are multiple opportunities and career paths. But to uplift the role, you need to expand your skills and create your skillset more powerful.
But before you start your journey as a business analyst, you need to work on your skills and knowledge. You should have good knowledge of IT and business strategies.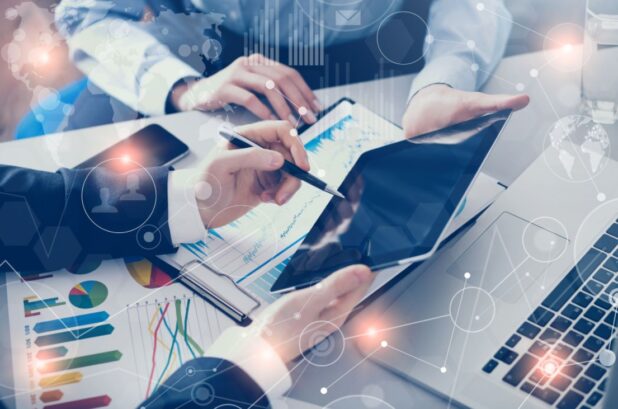 Some people start their career as business analysts by working in entry-level positions that are related to their undergraduate degree. But working as a young professional will develop a better understanding of business and how to operate management teams. By gaining experience in business, a young professional can easily move to the position of a junior.
Then, the main journey of a business analyst starts and you can choose your career path from the options that we discussed earlier you can choose technical path, management path, and project implementation path as well. The first thing you need is to move from junior to business analyst.
Then it is up to you to choose the path such that you can go from business analyst to senior analyst to business architect and then enterprise architect. Or else you can choose from business analyst to product owner to team leader and then PMO Director.
So there are a variety of options to choose as a career path. Because they can work in any profession as private agencies as well as government agencies too. Business analysts come from different backgrounds such as technical, management, and the business itself.
To become successful business analyst, you need to focus on the following skills:
Negotiation Skills
Problem-solving ability
Multi-tasking
Statistical and analysis skills
Business strategic skills
Project Management skills
Technical skills
These skills are very important if you want to be a successful in this business. These skills will also help you to change your career path to get more opportunities.
High demand career paths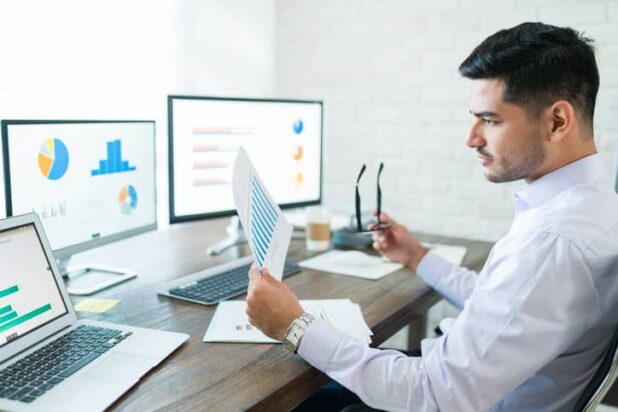 The demand for business analysts is always high and every organization needs a highly qualified and perfect person for the growth of their business. Here we will see the most demanded career paths:
Business Analyst Manager
IT Business Analyst
Data Business Analyst
Quantitative Analyst
Business Architect
Product Manager
Management Consultant
Their job requires the person to have knowledge of every field such as technical, management, sales, and business itself. So they should possess both soft and hard skills. They are required to analyze the trends in the market and competitors' strategies and make their own strategies for the growth of the business.
Business analysts play a vital role in any organization. So the career path is not very simple. It requires a lot of hard work to become a successful business analyst.
Conclusion
As we discussed earlier, there are a variety of career paths. It depends on the skills and interests to choose which career path is suitable. Although every career path has growth for an upper level of position. We can conclude that to become a business analyst, you should pursue an undergraduate degree in any of the fields such as IT, Business or Finance, etc. After that start working as an entry-level or young professional. Then gaining experience and taking further steps in your career will help you grow in this field.
It is not mandatory that you should be from an IT background to become a business analyst. But you should have an understanding of tools, products, and how the system works.