Rarely does something sweep over the entire world and captures the attention of experts and amateurs alike. Digital currencies have truly managed to transform the world and allow us to enter a new age of humanity. What was promised with their arrival and wider adoption is not slowly transpiring as finances and economics are being transformed for the better right before our very eyes. With the top cryptocurrencies leading the way, others are constantly appearing and drawing in even more investors and traders. The most popular and valuable among them, Bitcoin, has no plans to stop.
Not Looking Back
Since it was created, Bitcoin has seen unprecedented growth, which has attracted millions upon millions of new investors. Despite all these, however, more is necessary before virtual currencies can achieve their true potential. Cryptocurrency is still a nascent network and lots of traders may have no idea how to start trading Bitcoin. Even though it has become mainstream, investing and trading of digital assets is still too complicated for a lot of those who have never dealt with such technical aspects of the modern way of life.
The continued technological advancement has ensured that traders must enlighten and empower themselves about the basis of Bitcoin trading. Generally, having remarkable success in crypto trading requires skills and experience, and for a beginner with little or no experience, equipping yourself with the much-needed skills will improve your chances of building wealth. Keep on reading to learn about all the important stuff necessary to start off on the right foot.
How can you Buy Bitcoin through a Trading Platform?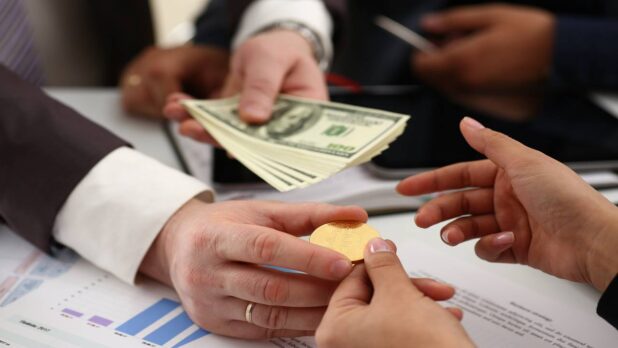 If you are a complete beginner and you are trying to purchase Bitcoin, you will need to find a means to exchange your traditional (fiat) currency for crypto assets. In most cases, the easiest way to achieve this is to create an account with a trusted crypto exchange, a platform like no other where you can do all the things necessary in trading.
Bitcoin exchanges ensure that users can sell, purchase, trade, and hold Bitcoins as well as any other digital currency. These platforms generally have transaction charges when you withdraw your funds and execute orders. These charges vary among platforms but they are almost always symbolic and very limited, "just to keep the lights on in the palace" as the saying goes. The process of Bitcoin trading is akin to that of a conventional internet financial exchange. Some of the processes include careful moves and strategizing that need a lot of attention and skill. In the following sections, we discuss exactly what needs to be done for you to achieve this.
Select the right Trading Platform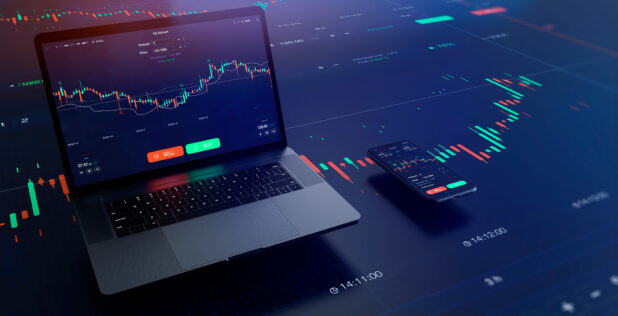 This is an important step in Bitcoin trading because it either makes or breaks one's career. When you are contemplating the idea exchange to use, it is essential that you consider a platform that has a license to operate in your location, and overall. Licensing also effectively shields you from the illicit intentions of fake platforms. If you dream of trading in the UK, you will find the right trading platform such as britishtradeplatform.co.uk that supports the necessary features.
Besides this, there are other features you should consider. These include the maximum and minimum deposit, charges, withdrawal limits, and many more. Not all platforms allow the use of fiat currency to buy Bitcoin. Therefore, with all of this to consider, before you make your final decision, you should consider platforms that support all of the features you want or need before you finally go with one.
Link your Account to a Preferred Payment Option
Once you have registered an account, then you can connect the account to a source of payment you already have. Different exchanges impose different fees and find settlement time and these depend on how you prefer to fund your account. Most people opt to go with credit cards, but you can also do bank transfers or pay for your initial batch of digital currency through internet payment services.
After Purchasing Bitcoin, what is Next?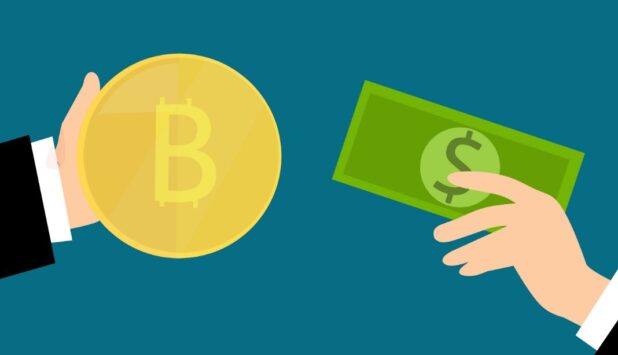 What you do after buying Bitcoin depends entirely on you. It is up to you whether you want to start trading immediately or do some research and educate yourself. A lot of the newcomers choose to trade it for other cryptocurrencies based on their fluctuations in value and the predictions of the experts. Others, however, could decide to hold on to it in hopes of selling them or trading them sometime down the line when they rise in value. Whatever you do, there are a few things you should consider when deciding what to do with your Bitcoin.
-Do not be distracted by the hype
You might decide to invest in other cryptocurrencies since you have started trading Bitcoin. Yet, you must realize that not all cryptocurrencies are designed to be profitable since that depends on user adoption, regulation, and other factors.
As a result, if you are willing to dive into other cryptocurrencies, you must ensure that you do enough research and equip yourself with the right information, rather than rely on market hype. There are well over 2,000 cryptos in existence at the moment, with many new ones coming each year and some of the old ones being removed. It takes a great deal of planning to make a smart business move.
-Watch out for the taxes
Different cryptocurrencies have different taxes, and there are different regulations in different regions and countries across the world. This is hardly a surprising fact because other things differ between the borders as well. As a result, you must ensure that you are aware of the taxes on Bitcoin trading in your country of residence. For instance, in the United States, capital gain taxes are imposed on crypto sales. On the other hand, China is actively banning almost everything related to cryptocurrency, mining, and even owning digital assets.
Ensure the security of your Bitcoin

This is another important consideration. You must take some trading practices seriously, including Two-Factor Authentication (2FA). This will ensure the security of your account and the funds it contains. This will also protect you from hack attacks from people with illicit agendas and fraudsters looking to strip you of your assets. The security of your funds and your wallet account is the ultimate priority never to be taken lightly.
Bottom Line
Bitcoin has grown rapidly in popularity and influence since its inception and its market promises to keep expanding. However, it is important to have the basic knowledge on how to trade it and the requirements of the right platforms. Bitcoin is seen by many as the future currency and knowing how to invest in it will contribute a lot to your success.