It's amazing to see the changes that small upgrades bring to your home. They not just accentuate the overall aesthetics but also up your property value. For instance, did you know that a basic bathroom remodel with a plumbing upgrade will bring back nearly 66% of your investment when you sell your house?
That's right. Every time you add an improvement to your home, you're adding to its overall value. This is particularly true for your kitchen and bathroom since they are two of the busiest rooms of any house. Investing in a plumbing upgrade pays for itself in the long run with better functionality and a higher resale value.
Choosing the right plumbing renovation requires careful consideration though. There should be a balance between your personal preference and how the upgrade will add value to your home. A house is the biggest investment most people do in their lifetime. A majority of them expect to sell it again in the future. Home, kitchen, and bathroom remodeling can make or break the resale value of your home.
Plumbing upgrade and your property's value
Not just the plumbing, but renovating any part of your house's infrastructure can up its resale value. A thorough inspection of the property before buying it is standard practice. Even the tiniest details – like the energy efficiency of insulation and wiring, the quality of materials, and the durability and strength of the plumbing – are taken into consideration.
That being said, if you're wondering how to find a local plumber to get them started on your plumbing upgrade, stop. Before you book a local plumber UK-wide, it's important to know what upgrades will benefit you the most. Not every renovation gets you a big ROI, so it's important to focus on the right ones.
Below are popular plumbing upgrades that will fetch you a higher resale value for your home:
Modernized pipes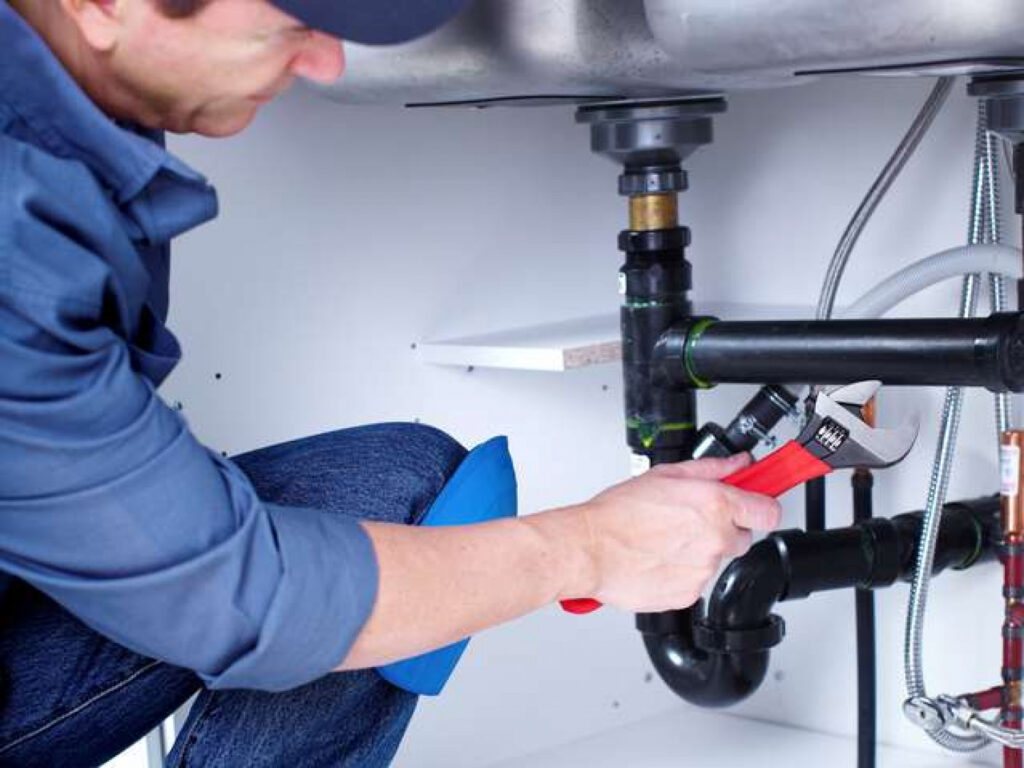 If your house still has a galvanized piping system, it's time for a plumbing upgrade. Galvanised pipes are more susceptible to internal corrosion, giving the water an unpleasant taste. Many houses also have leaded pipes. They need to be replaced to prevent any health issues that might emanate from ingesting lead in the water. The same goes for the pipes that are made of polybutylene that is fragile and prone to damage.
It is also a good idea to insulate your pipes, one of the most overlooked things when building or buying a house. A majority of heaters and pipes are in the basement that's usually cooler than the rest of the house, so adding insulation goes a long way in prolonging the lives of the pipes.
Install copper pipes for fresh water supply and PVC pipes for waste outlets. They not just improve the safety and functionality of your plumbing system, but also add value to your home. The average cost of a piping upgrade in the UK for a two-bedroom house is £13,000, £15,000 for a three-bedroom house, and £17,000 for a four-bedroom house.
New shower and taps
There's no need to get a bathroom to remodel if modern, sleek taps can achieve the desired look for you. With shiny, new taps, not only can you uplift the appearance of your bathroom and kitchen, but also enjoy the benefit of improved performance that they bring.
The same goes for installing a new shower. Adding a modern shower will instantly make your home more attractive to buyers. Replacing an old shower is a lot easier than you think. There are several options to choose from. For instance, you can opt for a recessed shower head on the ceiling and enjoy extra jets with a rainfall effect – the perfect way to rejuvenate every morning.
The average cost of bath and shower installation ranges from £120 to £499 in the UK. The exact estimate for this plumbing upgrade can only be shared after a detailed consultation with an experienced plumber.
We recommend you looking at https://www.rateusonline.com/directory/categories/plumbers for one.
Double bowl sinks in the kitchen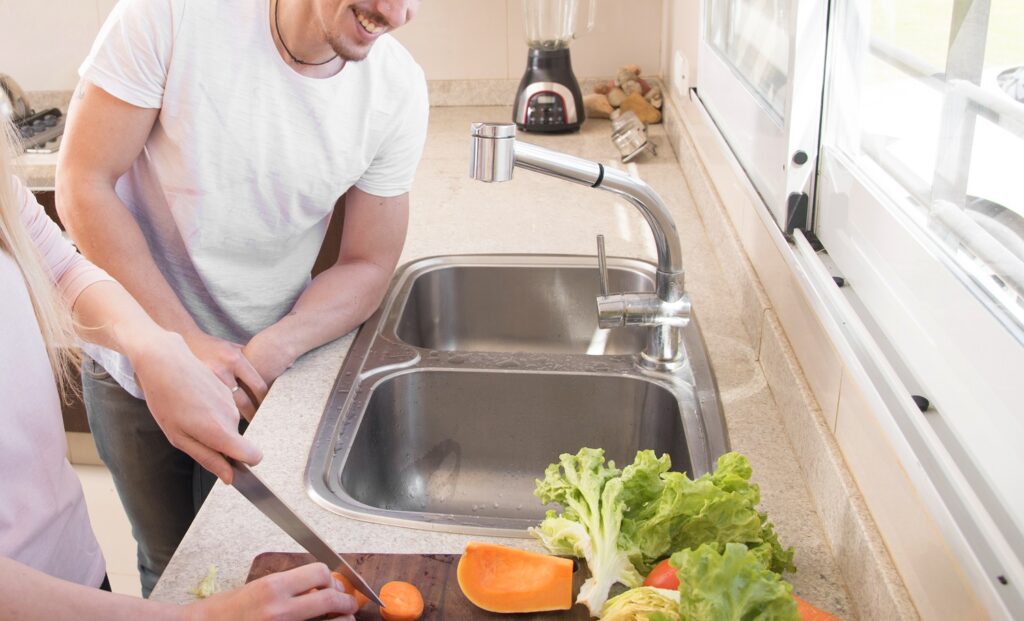 A dual bowl sink is a simple plumbing upgrade in most cases; however, it can make a huge difference to the resale value of your home. Almost all new houses feature dual or one and a half sinks that make everyday cleaning, washing, and cooking quite convenient and easy. In fact, potential buyers expect homes to have them nowadays. These are also a popular choice for renovators who are upgrading to a new kitchen.
There are a lot of options in double-basin sinks and they range from £150 to £2300 on average.
Replace or repair old drains
Slow running drains are a big deterrent for potential home buyers. Rather than hoping that the drain cleaner would do the trick, get a local plumber to do an assessment. If it's a simple build-up of residue, snaking the drains could do the trick. But if there's an underlying issue, replacing will not just increase the functionality of your drain but add to the overall value of your home too.
Furthermore, repairing the drains with premium quality PVC pipes reduces the chances of blockages in the future. Drain replacement costs about £120 to £600 per meter on average. Drain lining, on the other hand, comes out to be about £60 to £100 per meter, since this can be carried out without excavation.
A new boiler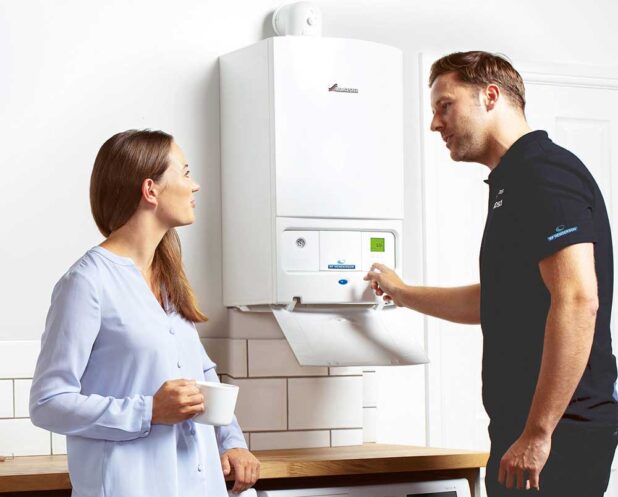 A boiler is a vital plumbing fixture in any home, and it's imperative to ensure that it's well-maintained. An up-to-date, well-kept boiler is one of the most important upgrades that will add a lot of value to your home. Most homebuyers don't want to buy a property that has an old boiler with heating issues.
With a new boiler upgrade, you can assure your buyers of a central heating system that works efficiently and offers them a cozy, comfortable future in your home. Go Compare reports that a plumbing upgrade for a new boiler can add up to £8k to the overall resale value of your home. By contrast, a budget boiler will cost about £600 to £850, a mid-range boiler will cost somewhere between £800 to £1,100, while a premium model will cost you about £900 to £2,000. The prices may go up to £3000 if you also include the labor costs, but overall, it's a pretty sweet deal.
Tips to make your plumbing renovation invite potential buyers
When people look at your house, they're interested in finding out how functional your kitchen is and how relaxing your bathroom is. Here are some tips to give them what they want:
Most sellers clean the bathroom thoroughly. They will mop the floor and match the display towels. But what they often overlook is to clean the grout all around, removing the mildew from the frame of the shower door, making sure that the seal around the toilet isn't cracked, and the cupboards are clean and dust-free.
Check the water pressure in your house and make sure that it's strong enough. Low water pressure is a deal-breaker.
Clean all the faucet fixtures and ensure that the toilet flushes properly.
Before putting up your house for sale, have a professional plumber come in and do an assessment. Just look up 'plumbers near me the UK' on to find and hire the right professionals.
Following these tips and ideas for a plumbing upgrade will make your home a buyers' magnet. Just hire a local plumber UK-wide to get started.