It is said that the best thing you can do in your free time is to learn a new skill and start a new hobby. Wood carving is something many people try to explore, and with this type of carpentry you will be able to create new items for your home, exercise both your mind and your body, and ultimately, you will also be able to save up some money, or even start making profits if you choose to start selling your items.
There are so many things you can do when you choose to explore carpentry, and you can start from creating wood paneling, up to kitchens, and even built-in wardrobes. If you are thinking about exploring this hobby, you need to be well-prepared when it comes to tools.
You cannot create spot-on elements if you don't have the right equipment, and if you are still at the beginning of learning this skill, you might not know where to start. In this article, we are going to talk about some of the wood carving tools that every beginner needs for their DIY projects. Continue reading if you want to learn more about the must-haves and which tools you can buy later.
Carving knives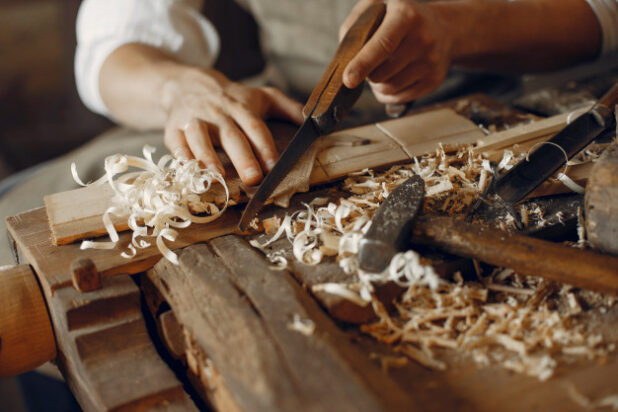 The first tool you are going to need is a set of carving knives. No matter what you choose to create, and no matter how much experience you have, you are going to need a good set that will allow you to make stuff with ease. This is the most important piece of equipment, and know that it is better to invest in something quality that is going to last for a long time without breaking or damaging than to invest in something mediocre that may break during your work. High-quality items are going to make your task easier, and they will also provide the necessary protection.
There are a lot of different types of these knives, and some are made for cutting, while others are created for paring and even whittling down the wooden pieces. Know that you cannot use the same unit for different purposes, and they come in different shapes and sizes.
Depending on the thing you want to create, the best thing you can do is purchase a set of carving knives that will cover most of the purposes you are going to need them for. Note that another thing you need to pay attention to is the type of wood you need to work on, and some woods may react differently to the blade.
Bench Knives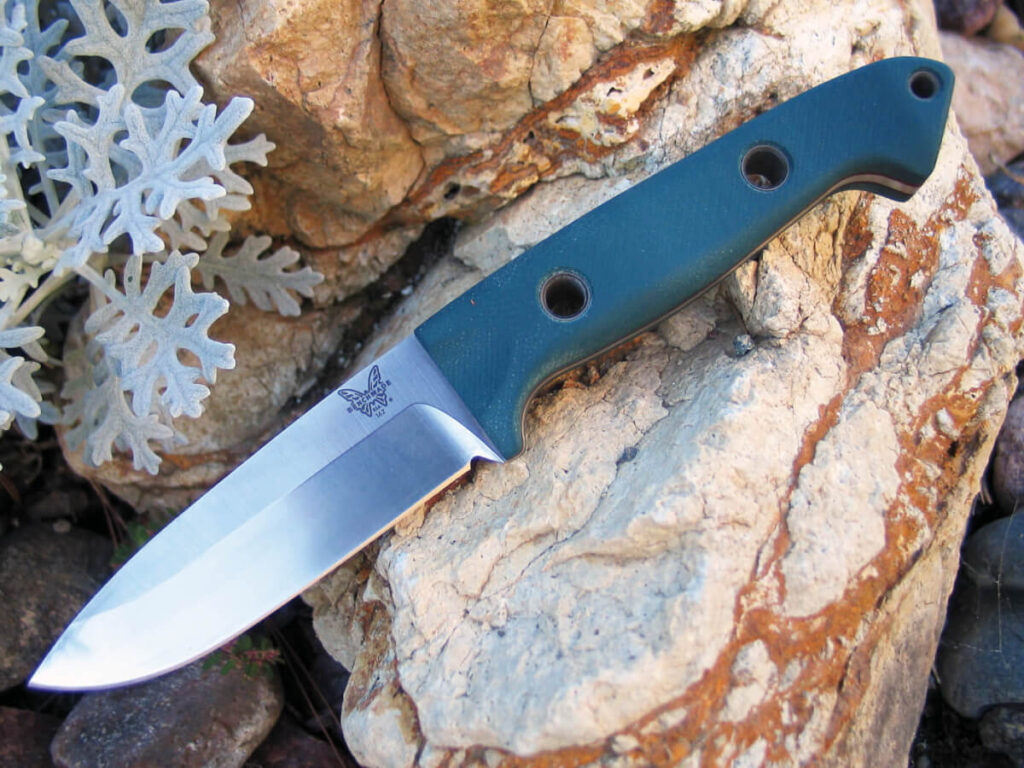 The next thing we are going to talk about is the bench knives. They are mostly used because they are practical and extremely easy to handle. These blades are short, and they function the best if you choose to do some close-up wood carving with them.
If you want to do some detailed and precise work, and if you want to add a special touch to your items, then these are the units you should go for. Even though you can use any of these tools to create bespoke kitchens and even feature walls, according to GM Carpenter, if you want to have perfect pieces all-around your home, then you should go with a professional service. Professional carpenters know how to create items to perfection, and they can pay attention to the smallest of details. If you want to extend your knowledge, you should learn from the people who've been doing this for a long time and have them as an inspiration for the items you create.
The bench knives have a larger handle that you can use for a better grip, and even though they look like traditional cooking knives, they are made to endure a bigger pressure, and the blade is sharper and more durable than the traditional units.
Chisel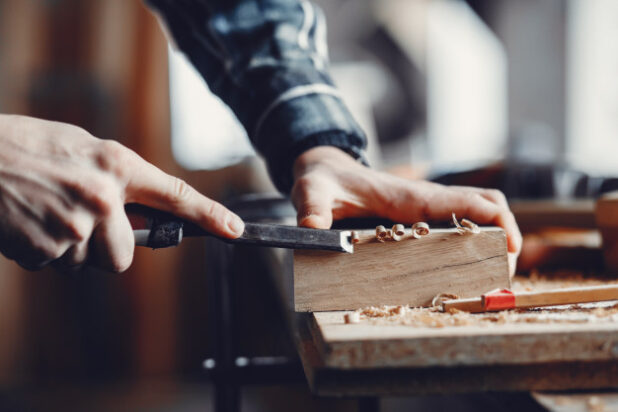 The last thing we are going to talk about is the chisel. No matter how much or how little you know about carpentry, you've definitely heard about this tool. It is the most practical one and one that you cannot start your hobby without.
This piece of equipment comes in different shapes or sizes, and it is usually inexpensive. However, when choosing the right one for you, you should never go with the cheapest unit you can find on the market. They are used to carve different types of wood, and you don't want to damage it when you need to apply a bit more pressure.
You need to make sure this tool is always sharp, and if you notice the blade is dull, you should not use it. With a dull blade you risk damaging anything you create, and you never want the wardrobes or any other pieces you create to be any less than picture-perfect. There three main types of this blade and they include beveled edge bench, paring, and mortise chisels. When choosing the right one for you, you need to pay attention to the purpose you want to use it for, and depending on that, pick the best one.
Nowadays, they also come in sets, so if you are not sure which DIY project you are going to tackle first, you may want to purchase a set with different shapes and sizes, and have all of the units available at an arm's length.
These are some of the units that you need to start your carpentry hobby. Note that with the right equipment, you can create anything from a bedroom feature wall, up to wall paneling, and even alcove units.
Other tools that you may need include the gouge, which is used to add that distinguished touches to your furniture, or the veiner that is used to create some deep details into your work. Another item that is used for details and precision cuts is the v-tool, and this small piece can make a huge difference when it comes to finishing touches. Note that all of these items come in sets, and you can choose to purchase a beginner's kit that contains most of the tools you would need for the start of your project. As you gain more skills, you will know which pieces of equipment you need, and you can purchase them and add them to your collection.