Decks can be an interesting addition to your bedroom or living room. Or you can separate them from existing rooms, and build them as isolated units in your backyard. You can make them small, so you have another room you can spend your time in, or they can be large enough to throw events. Also, they can be very complex, with a few levels and complicated design, or very simple so you can build them by yourself. Building a deck requires following some specific steps, but if you do it right, it doesn't have to be hard or complicated. Building a deck can be a fun project to do with your family and create some great memories. Here are some tips that will make your deck building easier.
Make a detailed plan before you start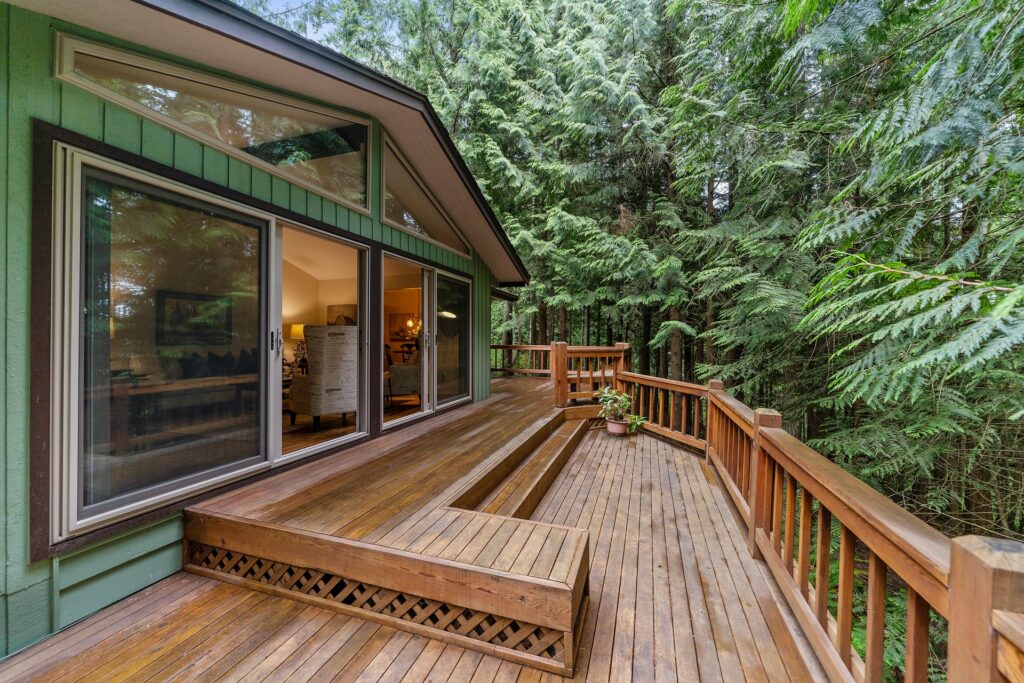 Building a deck requires making a detailed plan. For the start, make sure you understand deck construction and what does it require. You should think about what you'd like to be the main purpose of the deck since that will direct its design. Do you want it to be a single room for relaxing, or your children to play in, or a bigger complex for parties and family celebrations? Depending on the purpose, decks can look completely different. That's why it is essential to answer these questions and understand how you should proceed. Think about your budget and how much money you are ready to invest in deck building. You don't need to have a lot of money to make it happen, but you can't expect to build a luxury deck if you're on a budget.
Another thing to keep in mind is that decks are support bases, which means they need to be strong enough to support you or your kids, depending on who is going to use them the most. Make sure you are aware of all the risk factors and consider them before starting. Take all the measurements and think of the materials you want to use. Make sure to ask around about the permits you need to have to build a deck. In some cities, there are limits on how large the deck can be, as well as which materials you are allowed to use. Collecting all crucial information before starting with deck building will allow you to make a good plan and do it efficiently and the fastest way possible.
Think about material choice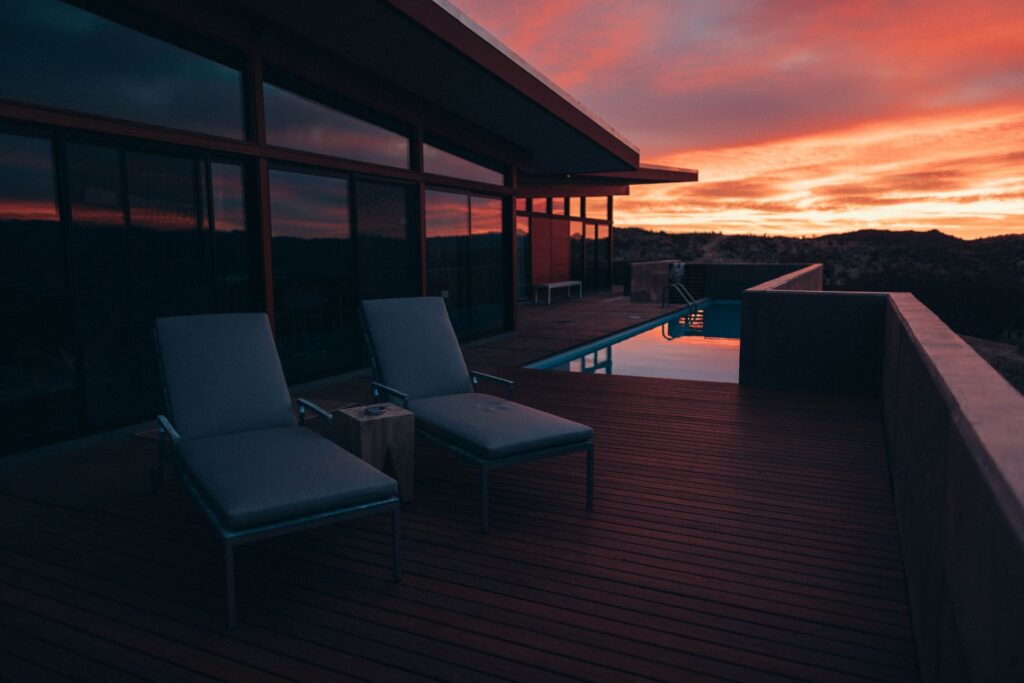 When considering which materials you want to make your deck of, you should keep in mind that materials need to follow up certain criteria. They need to be resistant to moisture and insects, as well as resistant to rot and decay. The material should be long-lasting and strong enough to ensure optimal support. Depending on your budget, you'll be able to afford more or less expensive materials. Keep in mind how much work you are ready to put into maintenance. Building a deck isn't the end of the story. For example, if you choose to build a wood deck, you'll need to do many tasks every year to keep it good looking.
There are different types of wood that can be used for deck building. Some of them are naturally resistant to negative environmental factors, while others need to be treated with chemical preservatives to secure them from insects, mold, moisture…etc. Another option is to build a composite deck that is made from combined wood fibers and plastic. The good thing about composite decks is that they do not require a lot of maintenance. For example, they don't need to be sealed, and you have to do less work during the year, and they are still going to look nice and clean. Still, both of these materials are on the more expensive side. If you'd like something cheaper, you can choose vinyl or plastics. These materials tend to contract over time, due to weather conditions. However, a great thing is that plastic is completely maintenance-free, so you won't need to put in too much work to make it look nice.
If you find this information confusing and eventually decide you are not ready to make the deck by yourself, you can always leave it to the professionals, such as decksforlife. Their team can make you the deck you like in the blink of an eye. You shouldn't feel stressed or anxious because there is a deck you want to build. If you find it fun and you are ready for some extra work, then go for it. But if it overwhelms you, you can always hire someone to do it for you, while you relax and watch them build a deck for you.
Prepare tools and start doing the work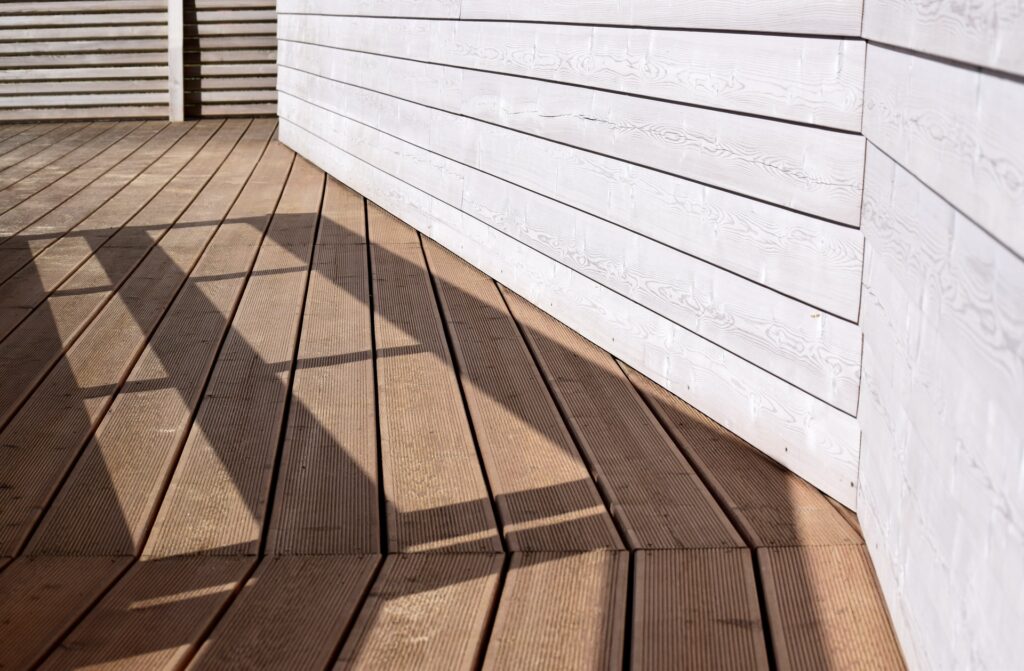 After you prepare all the necessary tools, you can start with measuring, cutting, and laying joists. Make sure you spray the grass and weed killer, so you don't end up finishing your deck, and then having to deal with pesky weeds. Waterproof the wood on the bottom side to protect it from moisture and rotting. Don't do it on the top side because that side should be sealed in the end. After you lay your decking planks, add end-caps. The last part is staining and sealing. Choose the color you like and apply around three coats of color. Give it a few days to dry before you move on with placing furniture and other heavy stuff.
Conclusion: Building a deck is a fun way to gather your family members and make something together. Or enjoy this creative work by yourself for a few days, if you're into that kind of work. However, building a deck also requires following certain steps to make it safe, strong, and good looking. You should always start by making a good plan. Figure out what will be the purpose of the deck, who is going to use it, what is your budget, and make the drawings. Choose the material you like and collect all the tools you need. If you follow the rules, building a deck can result in a beautiful extension of your home that you'll enjoy for a long time.