Your business and the employees who work for you will benefit greatly from the training courses. It is a place where they will gain knowledge but also learn from each other. This encourages cooperation among employees and improves conditions in the company. Every leader owes his employees the opportunity to grow and develop. If they want to stay with you for a long time, it is important to stimulate them, because that will affect their professional momentum.
Therefore, you should not neglect the importance of training, because it can have implications that are transferred to all areas of the organization. These programs will increase employee productivity, reduce costs and improve reputation. Although there are companies that consider employee training programs an unnecessary expense, do not be one of them, because you have many more reasons to act differently.
1. Encourage self-confidence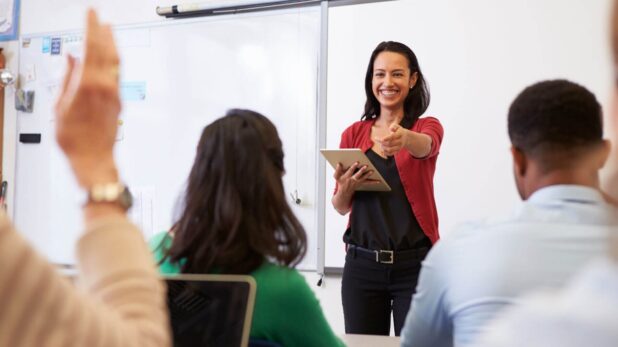 Knowledge is a very powerful weapon, because the more you know, the more self-confidence you will have. Imagine how all your employees bravely step towards new work victories and achieve goals on a personal and global level. If you encourage the development of additional skills in employees, they will have significantly more self-confidence. This means that they will be happier and more satisfied with their life and work. Such people are focused on the needs of teams, groups, and companies.
2. Leadership potential
The program contributes to greater leadership potential. If you invest in your employees, they will pay you back much more. For example, you have helped them develop certain business skills and they are very happy about it. The logical consequence is the application of these skills because they will look for new professional opportunities in order to use the acquired knowledge. This behavior benefits everyone and most of all the needs of the company. Everyone will work harder because they will have a constant desire to progress. In time, he will rise to leadership ranks.
3. Loyal employees
Unfortunately, a large number of employees leave the companies in which they work, because they are not satisfied with the conditions. This is one of the biggest reasons why companies are losing money. However, if you provide them with good job training, they will not leave you within one year, as is the case with others. Otherwise, you may lose a lot of money due to employee turnover. This will not only affect your income but also your general morale and productivity. We will agree that these are two key things to retain employees. In order to make financial progress, you need to find the right people for the job and provide them with good conditions for work and development.
4. Safety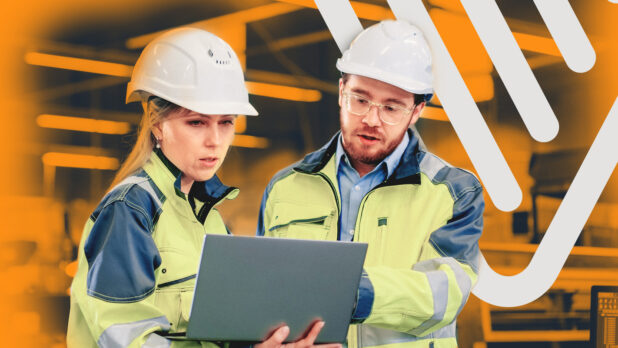 Workplace security is of utmost importance. It is not enough that only the whole space is arranged following safety rules and standards, but all employees must be trained at least for first aid. And depending on the type of business, maybe for many other things. Find out what types of training you may need at www.tltraining.co.uk
5. Save time
Employee training will not only save you money. Think of this as an ideal time-saving opportunity. Although this process involves investing time and resources, it is nothing compared to problems that will take you much more than that. If you take into account the potential outcome of the employee's departure from the company or the consequences of poor training, it will take you a lot of money. You will also solve the low morale of employees, check them, and correct their mistakes. Once they believe that you care about them and their professional growth, they will start to really trust you. In that case, you will get employees who are much more motivated and committed to the entire organization in the long run.
6. Greater flexibility
Another great advantage of training is that people can learn whenever they want, For example, they can dedicate themselves to certain courses whenever they have free time. This means that they will not dream of scheduling a specific time or day. Of course, there are different types of training. Some include pre-arranged locations and dates. Either way, employees will have freedom of choice which means they will tailor the program to their needs and interests.
The more opportunities you give them, the more grateful they will be. By limiting opportunities, you reduce the motivation of employees to progress. Help them balance the demands of their family responsibilities, jobs, hobbies, and everything else. For example, organize online courses. That way, employees will be able to enroll at any time and finish according to their schedule.
7. Greater responsibility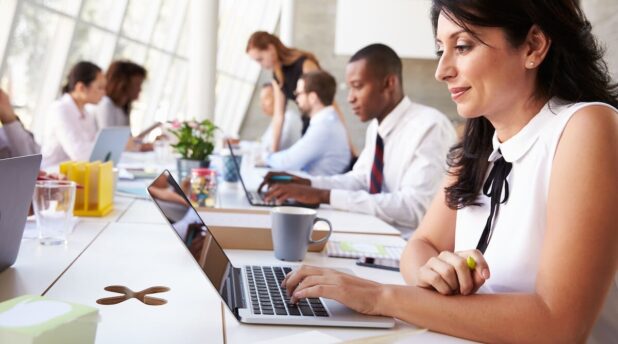 With new knowledge comes much greater responsibility and that is good for the company. Thus, employees will be able to better understand their role after adequate training. They will prepare for additional responsibilities and will be ready to move to new positions. All this is thanks to the opportunity to train and develop in a business sense.
The programs will provide them with the skills that a company needs. This refers to leadership skills, knowledge of software use, etc. This mode helps you provide for your future needs.
8. Step with the trend
The task of every company is to constantly follow the trends in technology. However, this means that every employee in your organization must be equally informed. So make sure you give them as much knowledge as possible about the most popular tools, software, and changes in the industry. This will encourage new ways of thinking and working because you will use updated technologies and processes. Your employees will also learn a lot about cyber security, which is a priority of every business.
9. Detect employee weaknesses
Insufficient work of employees endangers your business. However, identifying employee weaknesses is not an easy task. So try a training program. It is an opportunity to strengthen their skills that need to be improved.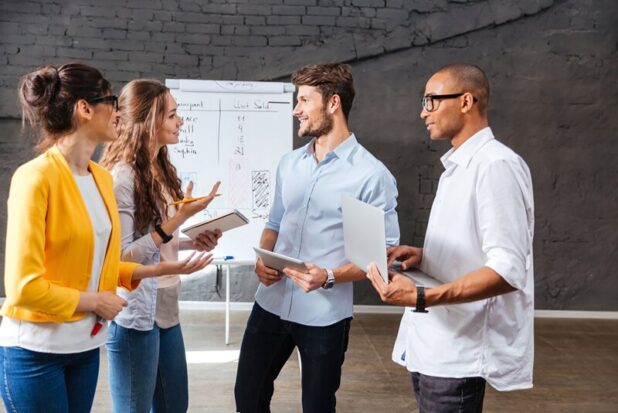 Conclusion
So, these programs are not only an effective solution for your current workforce, but they are also attractive advantages for all ambitious people. This is vital for your company because you need motivated people, eager for knowledge. The biggest benefits of the program are improved productivity and adherence to quality standards, developing skillsets in employees, improved ability to implement and implement, as well as effectively responding to change.