Ah, BDSM. If all you know about BDSM is what you've learned from reading Fifty Shades of Grey, then we have good news & bad news for you. The bad news is that what you've learned so far isn't entirely what actual BDSM is really about.
The good news? It's just as fun, steamy, and sexy as the books imply! Are you ready to learn about real-life BDSM and perhaps even try it out in your own sex life? Great—keep reading!
What Does BDSM Mean?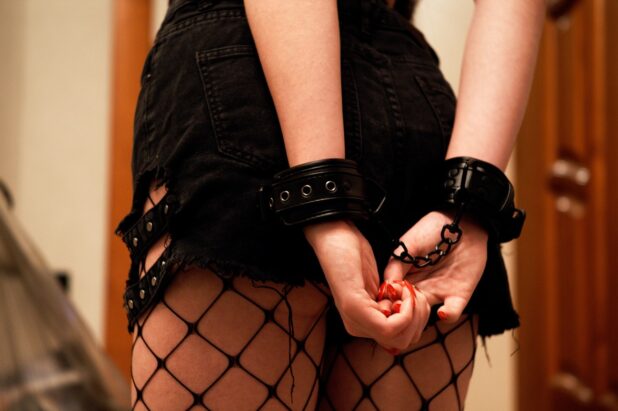 First things first: let's break down BDSM. BDSM stands for "Bondage and Discipline, Dominance and Submission, Sadochism and Masochism". This might sound confusing—or even overwhelming—at first, so we'll break it down a little bit further.
Bondage and Discipline – Bondage is the act of tying up or otherwise restricting your partner, whereas discipline is punishing them when they "misbehave".
Dominance and Submission – These two terms imply roles in the BDSM relationship. The person "in charge" is known as the "dom", whereas the person who follows their lead is known as the "sub".
Sadism and Masochism – A person who's a sadist gets turned on by the act of inflicting pain on another person. On the other hand, a masochist is someone who gets turned on by having pain inflicted upon them.
Now that we've gone over the terms briefly, you might have a bit more of an understanding as to what each term implies, what they mean, and how they all come together to form BDSM. With that in mind, let's take a look at some basic BDSM principles you can bring into your current relationship to see if BDSM might be right for you & your partner. This post will elaborate on BDSM in details, but if you still feel uncertain after reading it, you can go to BedBible.com to learn more about BDSM and couples play.
BDSM Basics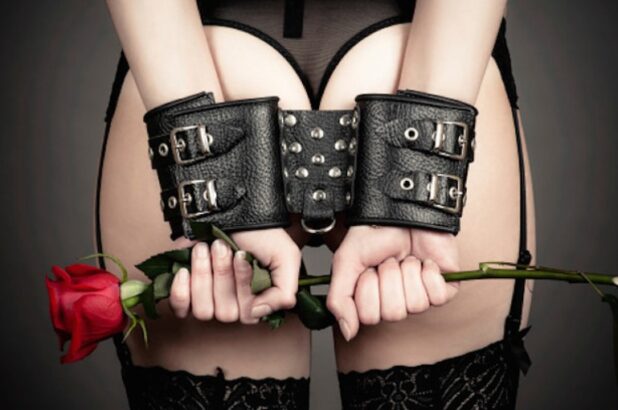 You'll first need to establish roles in your relationship, which means that one person will act as the "dom" and the other as the "sub". Generally, you should be able to tell who will take each role based on your current relationship. Who takes control usually? If it's your partner, then generally this would mean that they would be the dom.
However, if you both switch back and forth, then you could both also identify as "switch" partners, which essentially means that you can act as either the sub or the dom depending on the situation. That said, it's important to note that how you act in the rest of your relationship doesn't necessarily have to be identical to how your BDSM relationship functions. For example, many men lead their households in the public eye, yet still enjoy being dominated by their wives behind closed doors!
After you've established who will take which role, it's time, to begin with, some beginner techniques. Hair pulling, light choking, slapping, spanking, and restraining are all beginner-friendly techniques that offer excitement with minimal risk.
At its core, BDSM is about consent, so you'll need to ensure that your partner is 100% okay with what you're planning on doing to them. It's a good idea to discuss what you'd like to try in the bedroom before giving it a go. This will give you & your partner time to discuss techniques, limits, and determine a "safe word". A "safe word" is a word that you use to let your partner know they need to stop.
So, how exactly do you use a safe word? Well, here's an example: Person A is spanking person B. Person B was enjoying it, but now they're not because their partner is spanking them too hard, so they would say the safe word. Once person A hears the safe word, they know that they're hitting their partner too hard, so they will either stop spanking them or proceed to spank them lighter.
Purchasing Equipment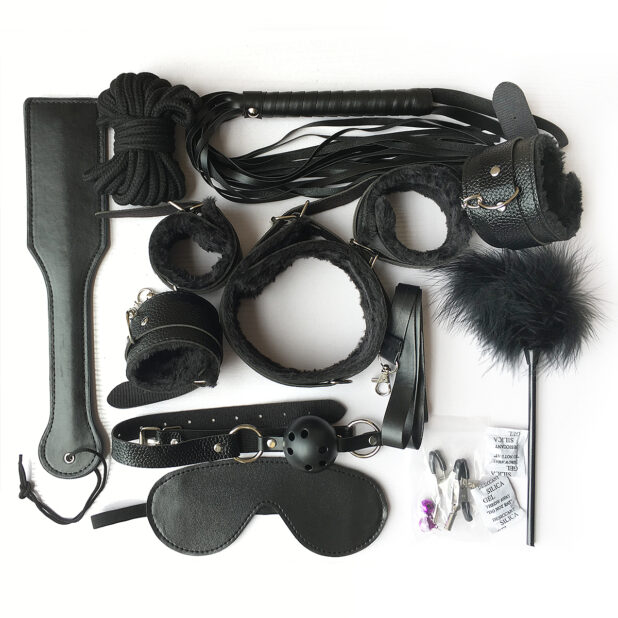 As a beginner, you don't want to start investing in expensive BDSM equipment right away. Some basic, cheap props you can purchase are blindfolds and floggers. These will allow you and your partner to experiment in the bedroom on a budget, but can also be used for years to come! Many people enjoy bondage so handcuffs are often brought up. If you'd like to give these a try, we recommend purchasing a pair from a sex shop, rather than a pair of novelty (or real) handcuffs.
Sex toy handcuffs are made for maximum circulation, which means they can be worn long-term with minimal risk. Real handcuffs, on the other hand, are made specifically to restrain people, which means circulation may become an issue.
For bigger props, a great one to start with is a sex swing. While some of the best sex swings cost a pretty penny, there are plenty of more budget-friendly models you can purchase. Best of all, these can be used even if you decide that BDSM isn't for you, making them less of an investment in BDSM specifically & more of general investment in your sex life! However, it's important to note that some of these swings may take up a lot of space, or even require some remodeling in order to support the extra weight. Keep these things in mind before settling on a specific swing you want to purchase.
Welcome to the Real World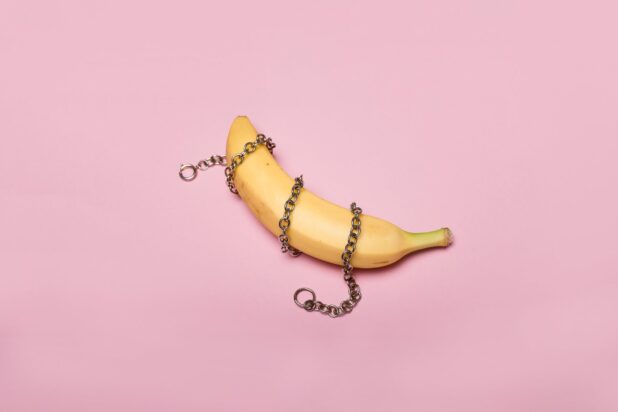 After reading this, you might be thinking that BDSM isn't as fun as it seems in the books or movies. To that, we ask you this: have you tried it yet? While we could write for days on the positives and negatives of incorporating BDSM into your sex life, the only real way to tell if you'll like it or not is to try it out. There are many different levels of intensity you can try, but starting lighter and working your way up is the smart way to approach it.
Adult websites are great for inspiration, but you should never try to emulate them right from the get-go! Instead, work with your partner, discuss what you like, and try out new things as you progress towards a healthy and more satisfying sex life together.