The way musicians perform and interact with their audience has been revolutionized by live music streaming, which has taken the world by storm. Live music streaming has evolved as a new performance paradigm, enabling musicians to reach fans all over the world without ever leaving their homes, while the COVID-19 pandemic continues to have an impact on the music industry. But how has this new fad affected those who make videos? And how will it affect how video editing programs like Premiere Pro are used?
As more musicians choose to perform live online, there is a growing demand for video production services to record and broadcast these performances. This has had a huge impact on video creators. Video producers now have a new market where they may get paid to make excellent live-streaming content a result. Several video producers have embraced this new chance, seeing it as a way to develop their skills and highlight their talents in a field that is changing quickly.
With the popularity of live music streaming have come new video streaming services like Twitch and YouTube Live, which are made expressly to accommodate live-streaming material. These platforms give video producers the chance to commercialize their work and make money from sponsorships, adverts, and contributions. This has enabled video makers to support themselves by creating material for the music industry, which has been crucial during the COVID-19 epidemic when traditional video production services have been hampered by social distance policies.
Will It Revolutionize Technology?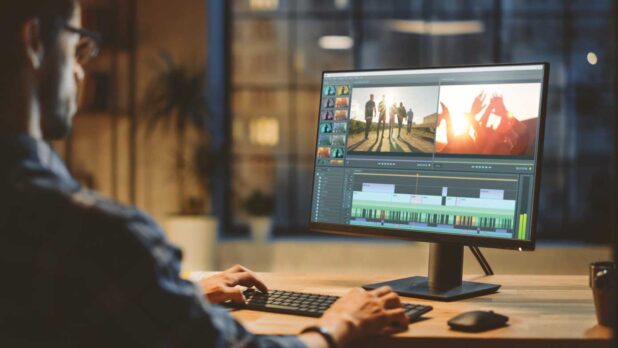 Although there is a greater need for video production services, Premiere Pro usage is probably not going to change much in the near future. One of the most widely used video editing programs is still Premiere Pro, which is essential for video producers who want to make high-caliber content. The use of Premiere Pro may need to be modified for live music streaming, and video producers may need to be more knowledgeable about live streaming platforms and their particular requirements when editing their content.
Premiere Pro's developer, Adobe, has already taken action to assist in the creation of the live-streaming video. Premiere Rush is a new technology from Adobe that was introduced in 2020 and is intended exclusively for producing and disseminating video content on social networking sites. The goal of Premiere Rush, a simplified version of Premiere Pro, is to make video editing easier for content producers. Video creators who produce material for live music streaming platforms have found this new technology to be especially helpful because it makes it simple and quick for them to produce high-quality footage.
Adobe has created new tools and capabilities that make it simpler for video artists to create high-quality live-streaming material in response to the growth of live music streaming. Adobe has taken action to encourage content producers who are creating live-streaming videos in recognition of the significance of this form of content. Live captioning, multi-camera editing and real-time collaboration are just a few of the tools and capabilities that are now available on Adobe's Creative Cloud platform which is specifically made for live-streaming video creation.
In Constant Evolution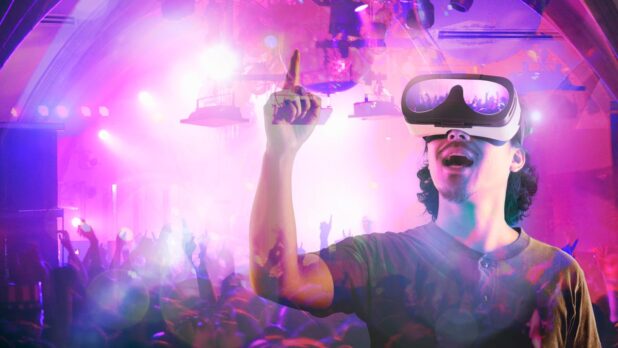 Live music streaming's appearance and feel are continuously changing as musicians and video makers try out new formats for showcasing their work. The use of immersive visual technology, such as virtual reality (VR) and augmented reality, is one of the most important trends in live music streaming (AR). With the help of these technologies, musicians can give their audience members completely immersive live experiences by taking them to virtual concert halls and giving them a sense of presence and closeness that is impossible to attain with conventional film.
The usage of interactive components, such as live chat and audience interaction, is another trend. Via these tools, fans may communicate with artists in real-time, making the whole experience more exciting and dynamic. Some performers have even developed original acts using these interactive elements, such as virtual concerts where the audience can instantly change the lighting and effects.
In conclusion, live music streaming has had a significant impact on the music business, opening up fresh possibilities for musicians, filmmakers, and music listeners alike. It has produced a brand-new paradigm for performance that has made it possible for artists to carry on playing during the COVID-19 pandemic. Video producers have benefited from this trend as well because people are now hiring them to create excellent live-streaming material.
Will It Replace Traditional Performances?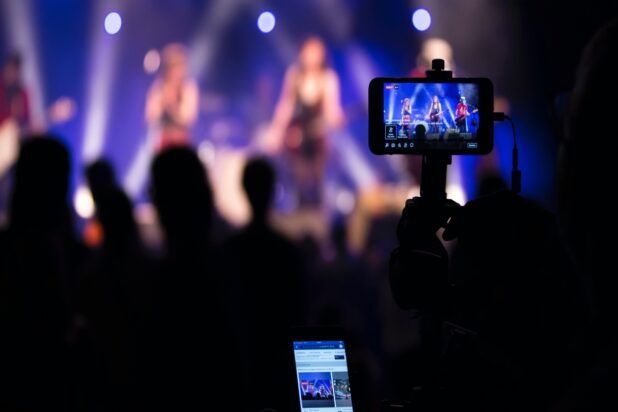 Although new video streaming platforms and new video production tools and capabilities have been developed as a result of live music streaming, it is doubtful that this will fundamentally alter how video editing programs like Premiere Pro are used. Nonetheless, when editing their content, video producers might need to be more aware of live-streaming sites and their unique requirements.
We can anticipate seeing new patterns and technology emerge as this trend keeps developing, which will improve the live music experience for fans even more. As artists and video creators experiment with new methods of delivering their work, we can expect to see a rise in the use of immersive video technology like VR and AR as well as interactive features like live chat and audience engagement.
Overall, live music streaming is a great development for the music industry, creating new options for musicians, video creators, and consumers. It has also helped to develop a new market for video production services while still enabling musicians to perform and interact with their audience during a challenging time. As the music industry continues to grow, live music streaming is set to play an increasingly crucial part in the way performers perform and engage with their audience.