Pop music fans will be happy to discover more things about their music stars and incredible singers. Below you find 33 amazing things you didn't know about Rihanna, Madonna, and Katy Perry. Discover interesting things about their early life, their music career, and more. For more interesting information about music, bands, and famous singers you can play fun music quizzes and other quizzes on Quiz Beez and test your knowledge with these fun games about your favorite bands, singers, or music genres such as Rap, Hip Hop, Country Music, Classical Music, Pop Music, Rock, And Roll, 80s music, 90s music and much more.
Rihanna – The Famous Pop Star Singer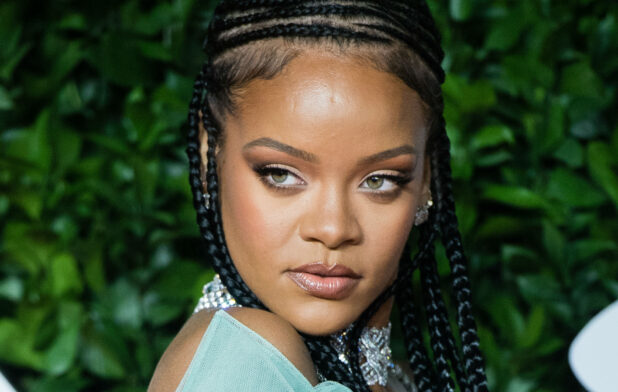 1. Rihanna is her stage name, but Robyn Rihana Fenty is a Hollywood legend born in Saint Michael on February 20, 1988, and raised in Bridgetown, Barbados. Here are ten facts you did not know about Rihanna, they include;
2. Her mother is an Afro-Guyanese, and her father is a Barbadian of African and Irish descent.
3. She never graduated from high school. Instead, she chose to pursue a music career after Evan Rogers discovered her talent during auditions.
4. She received military training as a cadet in a subway program in Barbados, and her fellow Barbadian singer and songwriter Shontelle was her drill sergeant.
5. After her successful solo audition in 2003, later in 2004 was flown to meet Jay Z. The then president of the Def Jam Record label signed her at the age of 16, which was also her first music record contract.
6. She has broken multiple Guinness World Records, which includes; Female artists with most U.S. number 1 singles in a year, Most consecutive years of U.K. number 1 singles from 2007-2011, Best selling digital artist in the U.S., and The most liked person on Facebook in 2014.
7. Despite a successful beginning singing career, she never received formal vocal training. Instead, she learned from R$B singer Ne-Yo in 2007 while working on new music together.
8. In 2007 she received an accolade from Gillette, which named her "Celebrity Legs of Goddess," and went farther to insure her legs for $ 1 million.
9. Umbrella was one of the top 10 hit songs in 2007, but she banned umbrellas from her concert in the U.K. and all future performances for safety reasons.
10. In 2008, David Thompson, the former prime minister of Barbados, officially announced and made February 22 be Rihanna Day to be celebrated every year by listening to her music which she occasionally attends to perform. Nevertheless, in 2017, Barbados renamed a bordering street and dubbed it Rihanna Drive.
11. Finally, despite her perfect body with 25 tattoos and a million-dollar insured leg, she has been spotted occasionally that she can't wink. Instead, she closes both eyes then opens one eye to wink.
Madonna – The American Music Queen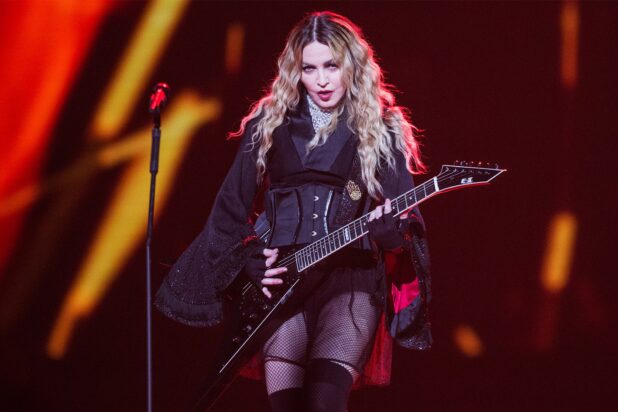 12. This old Queen of Pop, Madonna Louise Ciccone, was born in Bay City, Michigan in 1958, and her parents were Italian emigrants from Pacentro. Below are ten things you did not know about her:
13. Her mother was also called Madonna, my lady, but family members called her "Little Nonnie" to distinguish her from her mother.
14. She featured in the World Book Record and was certified as the Best-selling Female Recording artist of all time. The most successful solo artist in the history of the U.S., Billboard Hot 100 chart, holds the record for the most number-one singles by a female artist in Australia, Spain, The UK, Canada, and Italy. She also remains the highest-grossing solo artist of all time, with U.S. $1.5 billion revenue from her concert tickets.
15. Despite being a straight-A student from the University of Michigan, she dropped out of college and went to New York City with only $35 to make both ends meet.
16. Before rising to fame, while working at Dunkin Donuts, she was reportedly fired for squirting jam in a customer's face.
17. Since the beginning of her singing career to date, she has released 14 albums, earning her the most successful female solo artist of all time and the best-selling female recording artist.
18. Despite featuring in 19 films in her acting career, her first film role was a cameo as a club singer in the 1985 movie Vision Quest, and in 1996 she won Golden Globe for Best Actress in a Musical or Comedy in 1996 film adaptation of the musical Evita.
19. She has Brontophobia– fear of thunder and hates the color orange.
20. Gwen Stefani, Celine Dion, and Mark Wahlberg are all distant relatives of Madonna.
21. Pepsi paid Madonna $5 million to film an advert for the product she had never used. For real, what were they expecting hiring her?
22. In 1992, she turned down the role of Catwoman in the film Batman Returns, which went to Michelle Pfeiffer.
Katy Perry – Pop Singer and American Idol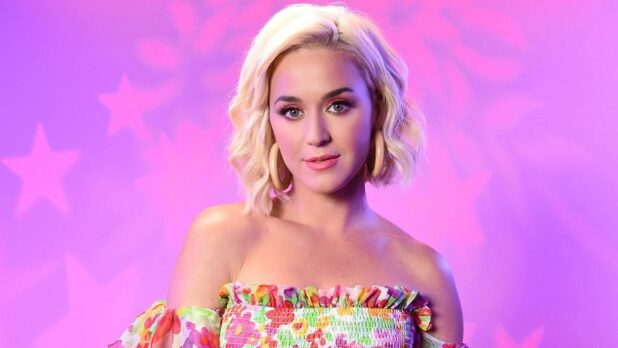 23. Katheryn Elizabeth Hudson was born October 25, 1984, in Santa Barbara, California, and both her parents are pastors. Here are ten facts you did not know about Katy Perry, they include;
24. Since her name is similar to the actress Kate Hudson, she changed her name to Katy Perry as her official name to avoid confusion. Perry is also the maiden name for her mother.
25. She has a Contralto vocal range.
26. Besides being brought up in a strong Catholic and conservative family, Perry started singing in a Gospel choir at the age of 9 until she was 17 years old and ended up moving into her own singing style.
27. Her British Comedian husband, Russell Brand, divorced her via text message 14 months later after officially having wedded in India while on vacation.
28. At the age of 15, she dropped out of high school to focus on her singing.
29. Did you know that she wears the same Adidas tracksuit wherever she goes? She does this intentionally to devalue her photos from being used by the paparazzi.
30. Besides Michael Jackson achieving the biggest selling male teenage artist of all time, Katy Perry also made Hot 100 history in 2011 when she was crowned the first female artist to have five number 1 hits from a single album.
31. In her resume, I think she must include midwife experience because, in 2016, she helped her sister deliver.
32. In 2017, while in a Livestream with fans, she admitted to battling depression and alcoholism, which pushed her to suicidal thoughts and inspired her to write the song "Suicide."
33. Her cat Nugget Perry also has a Twitter page with a bio that reads, "I'm such a bitch".